Chef Jamil Pineda
Jamil Pineda, a native Nicaraguan, moved to the U.S. in 1985 to pursue a career in the culinary industry. His passion for cooking began at an early age by his grandmother, Esperanza, who was a well-established line cook in many kitchens around Durham, North Carolina. While his grandmother was on special assignment in Miami, Jamil filled in for her, working on the line. Recognizing his talent, the owners of Giorgio's Restaurant Group in Durham invited Jamil to join their culinary team for their first venture, the Columns restaurant. As the North Carolina restaurant group began expanding, the owners promoted Jamil to their restaurant opening team.
In 2000, Jamil moved to Florida and immediately found a home at the Colony Beach and Tennis Resort. During his tenure, he had the opportunity to work under some of the finest chefs in America. His high-spirited and good-humor style has earned him several appearances on regional television cooking programs and guest appearances at many local culinary events. One of the highlights of his time at the Colony was preparing dinner for President George W. Bush during his September 10th, 2001 visit to Sarasota.
In the summer of 2010, Jamil joined the staff at Michael's On East. Now as Executive Chef, he brings his experience and talent to each dish. His enthusiasm for Mediterranean, Latin American and Greek cuisines balances well with Jamil's years of experience of cooking on the Gulf Coast, using the finest ingredients to create fresh and inspiring menus. In the kitchen, Jamil is known for his endless energy, developing creative menus and his unmistakable sense of humor.
Chef Jamil Pineda
Chef Image
Image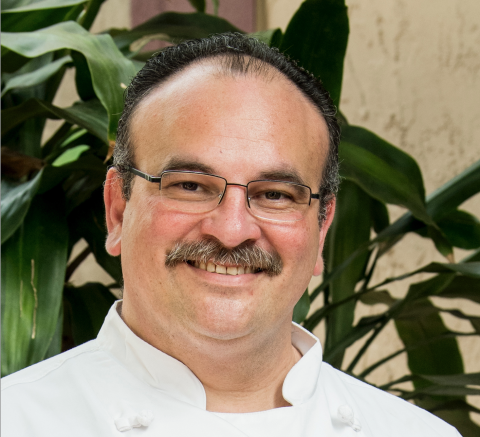 Chef Name
Chef Jamil Pineda
Chef Title
Chef Jamil Pineda