A Toast to a Night Out on Siesta Key
In this relaxing beach destination, Siesta Key stands out as a popular after dark hangout to cool off with cocktails, dancing and late night bites
The picturesque cruise down Ocean Boulevard. Beaches like no other. Intoxicating sunsets. People watching. There's a lot to toast to out here, and an abundance of low key, sandy bars at which you can do so.
Siesta Key Oyster Bar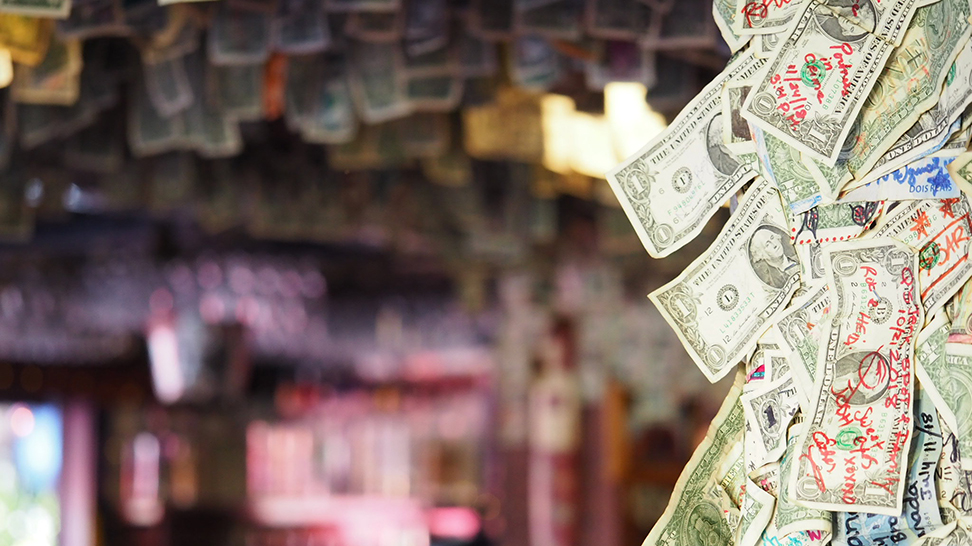 Siesta Key Oyster Bar, or "SKOB" as the locals say, is one of the island's sweet spots. Dollar bills scribbled with everything from "WE LOVE SKOB!" to "MICHELLE WAS HERE" are stapled to almost every inch of the walls in this restaurant and bar. Where there aren't dollar bills, you'll find license plates and Chicago Bears paraphernalia.
SKOB has around-the-clock live music, and if you'd like to strum your guitar or belt out a few notes, open mic night invites amateur musicians every Tuesday. SKOB is known for its fresh oysters, a darn good cheeseburger and wings. I drift back and forth between the wings and blackened shrimp tacos with key lime sauce, or if I'm starving, I order both.
Honestly, this place has everything you could want from a beach bar that feels like it's been plucked right out of Key West. The patio is dog friendly and they'll even bring your pup a grilled chicken breast sliced into perfect doggie size strips. Does it get better than this?
But, if you're looking for more after hours fun on the key, you should probably start hoppin around.
Daiquiri Deck
Located next door is Daiquiri Deck: Sarasota's place for fruity, frozen cocktails. Try the Grape Ape – a blend of banana slider and purple haze topped with grain alcohol. Or the Voodoo Love Shake – a combo of bushwacker, pina colada and banana slider topped with amaretto. If you're not into mixing, there are always regular flavors such as margarita, strawberry and southern peach.
Daquiri Deck offers an extensive menu featuring tons of seafood items such as conch fritters, grouper fingers and blackened mahi bites, tuna kabobs and a soft shell crab sandwich, plus several oyster options. It's a great place to watch sports and have a beer and when the lights dim, you'll probably find yourself on the dance floor surrounded by speakers and the DJ.
Gilligan's Island Bar
If you're looking for a place to let loose, have some fun and see where the night takes you, it's probably across the street at Gilligan's Island Bar.
Here you'll find sand, surfboards, a thatched roof, cold drinks and even an old VW bus parked inside the restaurant. It's hard to walk past this place without wondering what is going on past the tiki bar or inside on the dance floor, and there's live music every night of the week.
On your first visit it's mandatory that you order one of their famous fishbowl cocktails. Try not to sip the whole thing by yourself, or you might never leave the dance floor. And if you do end up sleeping it off at a quaint little Siesta Key beach house, make your way back in the morning for some breakfast. Order either the bloody mary or my coffee drink of choice: the Horchata with two shots of espresso, maybe three if you had too many sips of the fish bowl, almond milk and a couple dashes of cayenne. That'll get you up and moving for sure!
Beach Club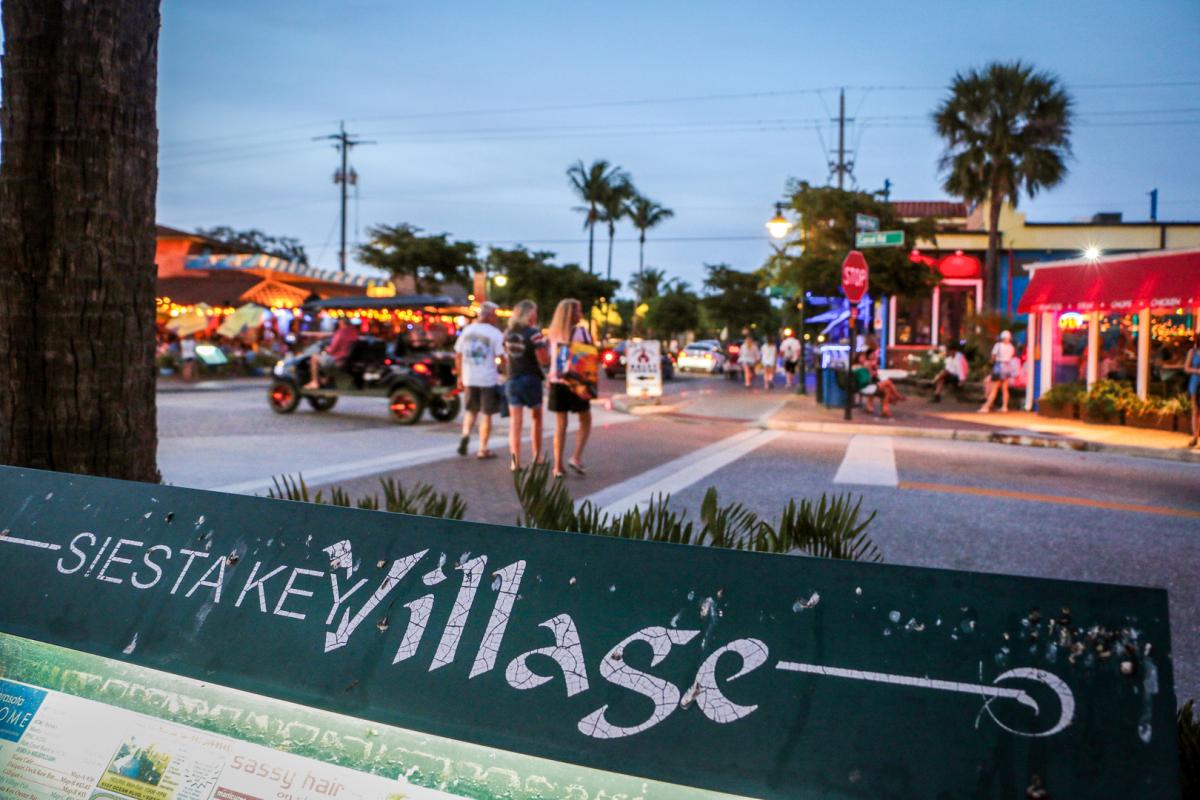 Now, on to our final destination for the evening: Beach Club. This is the best bar on the key to dance, dance, dance, party your butt off and stare at a giant shark hanging from the ceiling. It seems that every night of the week is popular here, especially Wednesday Ladies Nights.
The building is massive, and there's always plenty of space on the expansive dance floor to shake what your momma gave you to whichever band is playing on stage. It's a perfect venue for bachelor/bachelorette parties, birthday parties, nights out with friends and spring breakers.
The best part about bar hopping on the key is that every bar and restaurant in the village are within walking distance. If you make it to all of these watering holes, you'll definitely be in for a night to remember.