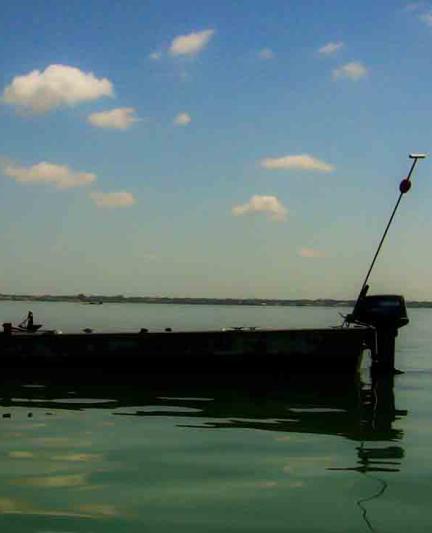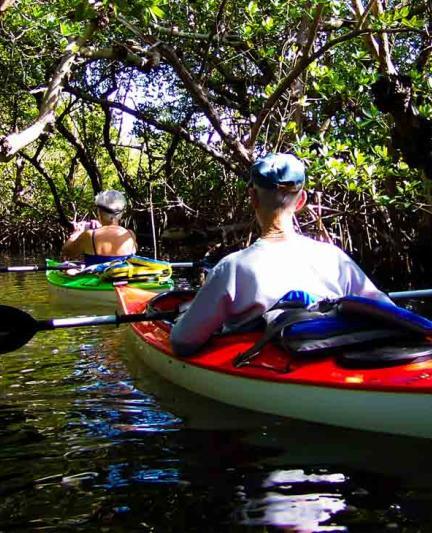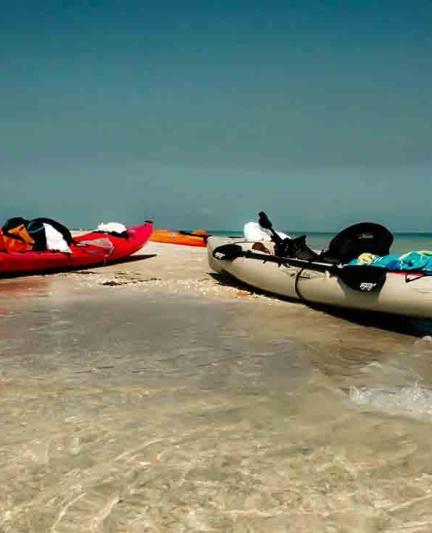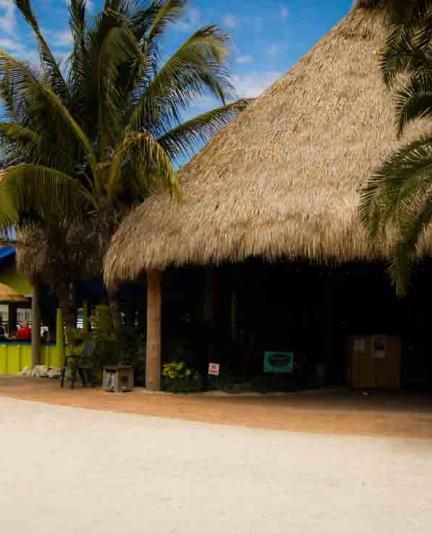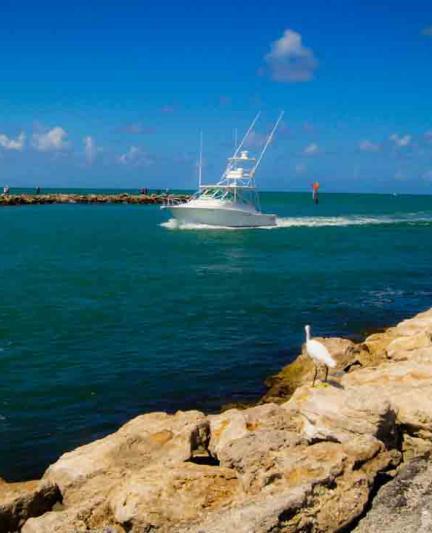 Sarasota Summer Cool Down
Cool down with some summer activities and attractions in Sarasota County this summer.
As the heat index rises and summer approaches, most of us are looking for ways to cool down. With a wide range of choices in Sarasota County, a cooler summer awaits your next visit. One of the best ways to beat the heat is to get in, on, or close to the water, and this is where we will begin to discover "cool" ideas to enjoy the summer:
Find a Hidden Beach & Make a Sandcastle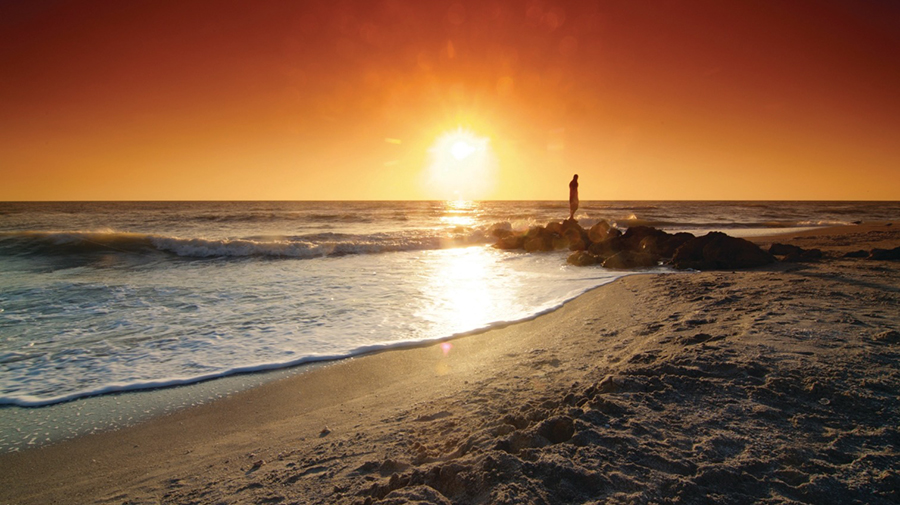 You don't have to be an expert sandcastle builder to get creative on Sarasota's beaches. Use your imagination: a tall tower, a castle with a moat, or a sea turtle – but where?
Siesta Key is home to 13 public beach accesses. Access numbers 2-10 are less crowded than the popular public beach. Also be sure to put Nokomis' public beach on your list; Caspersen Beach, in Venice, has plenty of room to stroll, hunt for shark teeth and make castles in the sand. On Lido Key, try Ted Sperling South Lido Beach Park and enjoy sitting under the cool pine trees. On Longboat Key, mid-way down the island, look for access #3495 to enjoy your very own private beach.
Go Crabbing at Quick Point Nature Preserve
Grab a dipping net and head to Quick Point Preserve, on the southeast end of Longboat Key. While there, wade into the water and be on the prowl for blue crabs hiding in the sea grass below. Dip your net and take home a dinner of fresh, tasty Florida blue crabs. Before leaving, walk along the boardwalk and check out the mangrove-lined tidal lagoons offering insight into the local ecosystem. Be on the lookout for egrets and herons hiding in the shade, as huge osprey nests tower overhead.
Splash around an Outdoor Park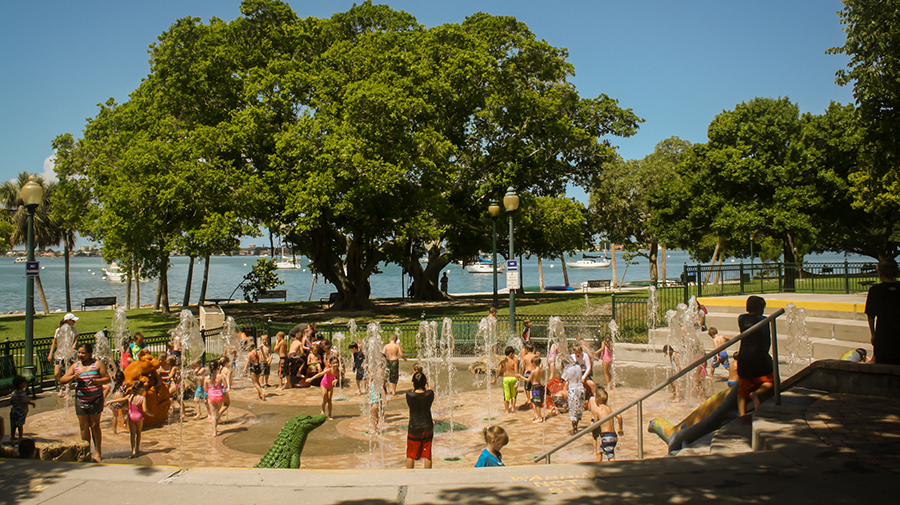 Sarasota is home to several outdoor water parks where kids can run and play in fountains as splashing water dissipates the summer heat.
Downtown Bayfront Park overlooks the marina, where water shoots straight up in the air as kids play and shriek with delight. Nearby Circus Playground at Payne Park has a Big Top theme of monkey bars, tiger and elephant climbing equipment, cooling and delighting children as they run through mists of water.
Don't miss the Children's Rainforest at Selby Gardens; a walk through the shaded, multi-leveled rainforest gives children the opportunity to cool down while crossing bridges, enjoying a waterfall, and the magical wonders of nature.
Then try Sun-n-Fun, Sarasota's RV Park that has been cooling locals for generations. During the summer, the park sets up a special water obstacle course indoors, while outdoors a huge slide launches patrons into an Olympic sized pool.
Lido Key Mangrove Tunnels
Considered one of Florida's most unique experiences, Lido Key's mangrove tunnels are a cool place to paddle a kayak. Mangroves are coastal plants that serve as Florida's nurseries for marine life. Years ago, these waterways were dug to flush mosquitoes from the coastal ecosystem. Over time, the mangroves created a canopy over the waterways, leaving shady tunnels to paddle through. This is a cooler respite on a hot day, while being peaceful and surreal.
Find a Sand Bar: Big Sarasota Pass Sandbar
Between the north end of Siesta Key and the south end of Lido Key, Sarasota Pass meets the Gulf of Mexico. There, a newly exposed sandbar is attracting boaters, kayakers, paddle boarders, and beachcombers. It's akin to your own private island where you can enjoy flocks of birds, dolphins swimming by, shelling, and shallow clear water for swimming. Boaters, kayakers, and paddle boarders anchor offshore while summer parties kick up the fun.
Fish under the Stars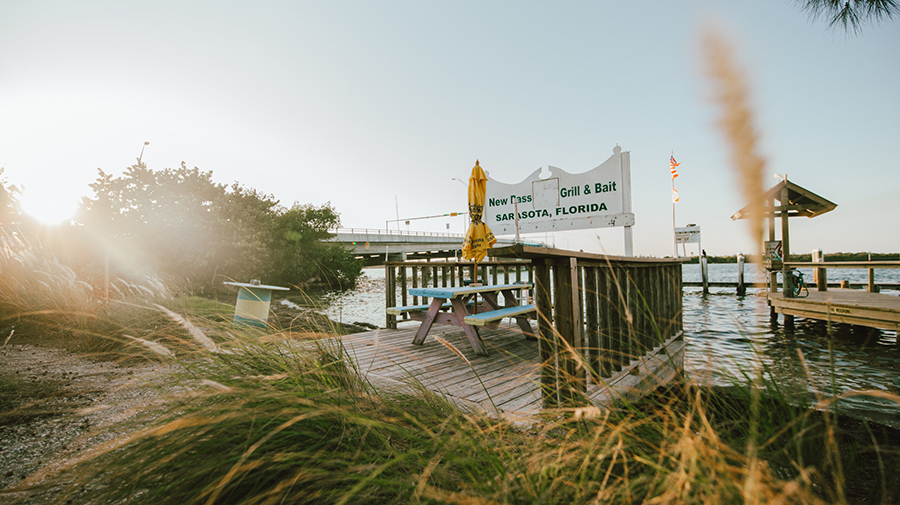 Sarasota's hot summer days can make us all a little sluggish, including the fish. When the sun goes down, in the evening, and before it rises in the early morning, summer fishing conditions improve and fish are more likely to bite. Popular summer catches include Tarpon, Redfish, Snook, Grouper and Sea Trout.
The best "fishingnest" places are the Venice Jetties on an outgoing tide, a full moon, or a new moon; Casey Key's Blackburn Swing Bridge during an incoming or outgoing tide, or the New Pass Bridge that connects Lido and Longboat Keys.
Find a Tiki Hut
The Seminole Indians call them Chickee Huts, but most of us commonly refer them as Tiki huts. This Florida tribe used thatched huts, elevated over the water, to let heat escape while enjoying fresh breezes. Today, Sarasota County is home to many Tiki bars and restaurants that follow this tradition – most of which were constructed by the Seminoles. Sit under the cool shade while the fans swirl and the breeze waifs through the structure. Get that tropical vibe in a few of Sarasota County's establishments: Walt's Fish Restaurant, Philippi Creek Oyster Bar, The Old Salty Dog, Captain Curt's, Oleary's Tiki Bar, Evie's at Spanish Point, Casey Key Fish House Bar and Marker 4.