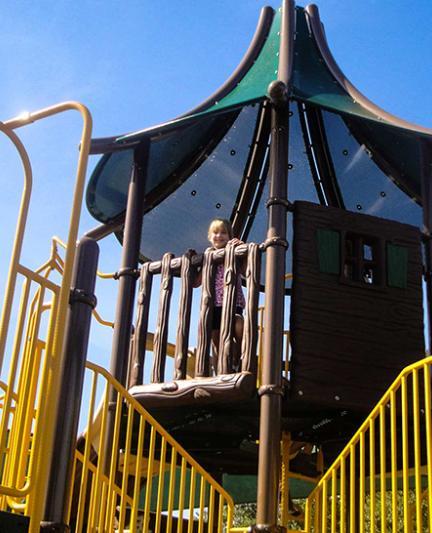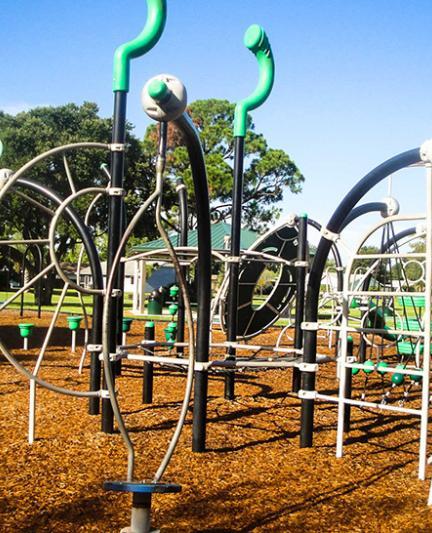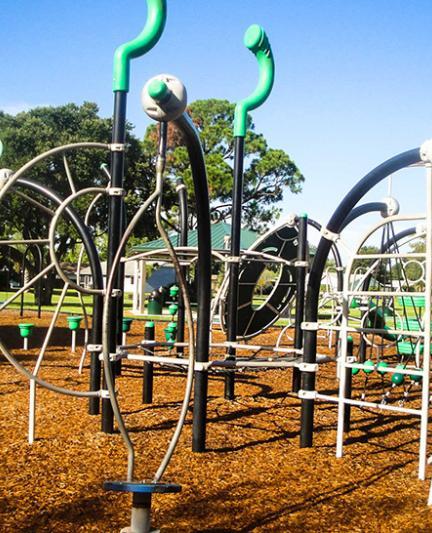 North Port: Just Have Fun!
North Port offers lots of spots where kids--and adults--can get out and play
For five years running, North Port, in Sarasota County, has been named a Playful City USA community by the nonprofit KaBOOM!, which works to ensure that children have plenty of places and ways to play. To earn that designation, the more than 200 American cities in the program must show that providing the opportunity to play is a priority in their communities.
North Port has definitely made that a focus. "The median age in North Port is 40, and we have 10,000 children enrolled in our schools," says Erin Bryce, community outreach manager for the City of North Port. "We're a very young community with lots of young families, and the city commission in recent years has put a lot of emphasis on the concept of play."
"The city believes that prioritizing recreation and time for play will create a safer, healthier, and more socially connected city," says Dorothy St. Pierre, supervisor at North Port Parks & Recreation. "It benefits everyone the more opportunities there are for people to get together and play."
As a result, there are 26 parks and recreational facilities in North Port. And if you're a visitor to the city with kiddos in your traveling party, take note: "We have some really great playgrounds," says Bryce.
Highland Ridge Park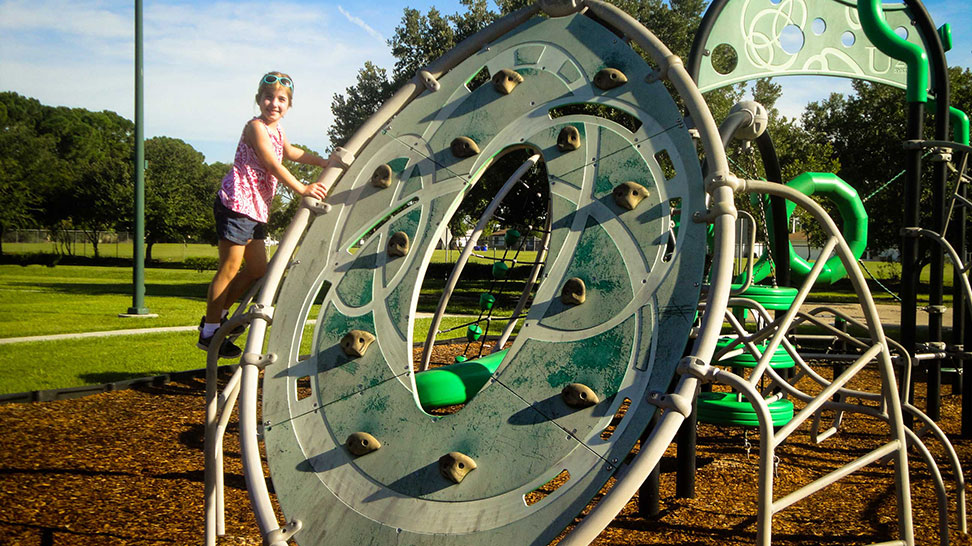 Like Highland Ridge Park (6225 Kenwood Avenue, 941-429-7275), for example. Its playground looks like a superhero training course, with all kinds of things to climb on, over, under, and through. There's a "rock" wall, spider web–like contraptions, and components that would look right at home on the TV show "Wipeout."
The neighborhood park also includes basketball, tennis, racquetball, and shuffleboard courts and is home to the Highland Ridge BMX Freestyle Bike Park (941-240-8123). The 15,000-square-foot riding zone features portable ramps where bikers can practice jumps, spins, and other tricks.
Boys and Girls Club
Highland Ridge sits across from the Gene Matthews Boys and Girls Club (6851 South Biscayne Boulevard, North Port, 941-423-4405), which will host a play-filled Day for Kids on Sept. 20 from 10 to 1 p.m. At this free event that's open to the public, attendees can jump, splash, and climb at the bounce houses, waterslides, rock wall, and obstacle course; take part in hula-hoop and jump-rope contests; and refuel with free hot dogs, chips, and drinks.
Skate Parks, Sport Courts
Thrill seekers can head to North Port's Skate Park (5651 North Port Boulevard, 941-423-3887), which offers courses for beginner and advanced skateboarders with ramps, jumps, and rails. Admission here and at the bike park is just $1, and both parks are open most afternoons and evenings during the week. If you'd rather get around on two feet instead of wheels, the nearby Dallas White Park (5900 Greenwood Avenue, 941-429-7275) has a large playground area, tennis and sand volleyball courts, and softball fields.
Community Centers
Two community centers serve as recreation hubs in North Port. The 33,300-square-foot Morgan Family Community Center (6207 West Price Boulevard, 941-429-3555) features a gymnasium, fitness center, teen lounge, and game room inside and a playground, basketball courts, and trails outside.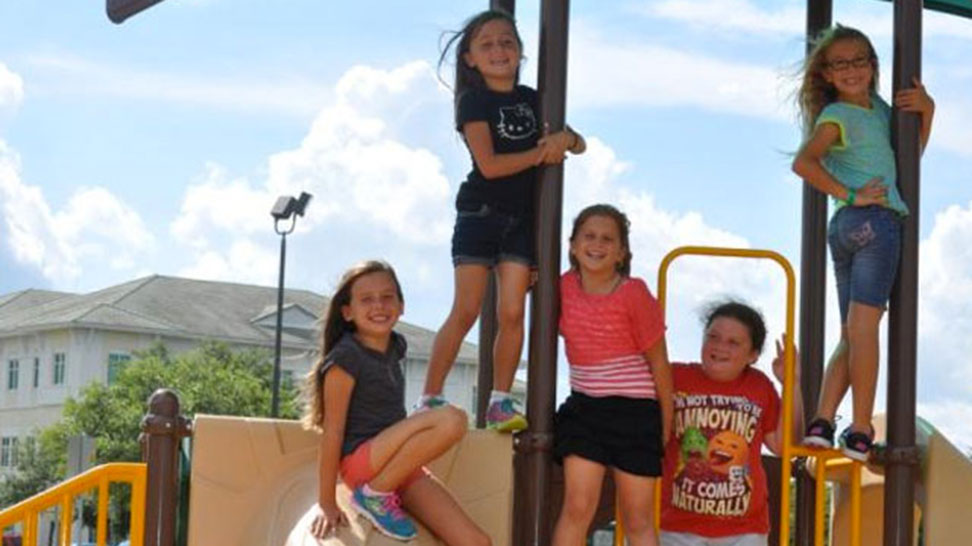 The 12,500-square-foot George Mullen Activity Center (1602 Kramer Way, 941-240-8125) includes a gymnasium, fitness center, and outdoor athletic fields. A new playground boasts a treehouse-like main structure, with faux tree trunks and logs to climb and plenty of nooks and crannies where youngsters can let their imaginations run wild.
Visitors can make full use of both centers for a daily fee. And it's not just the little ones who should get in on the fun. "Sometimes people just associate play with kids, but everybody plays," says St. Pierre. "It's important to everybody."