Florida Orange Grove Pie - A Holiday Treat
Now is when Florida's citrus is ripening on the trees dotting the landscape with colorful orange and yellow hues, and reminding us of our state's bounty. These reminders give us special reason to add citrus to our holiday menus.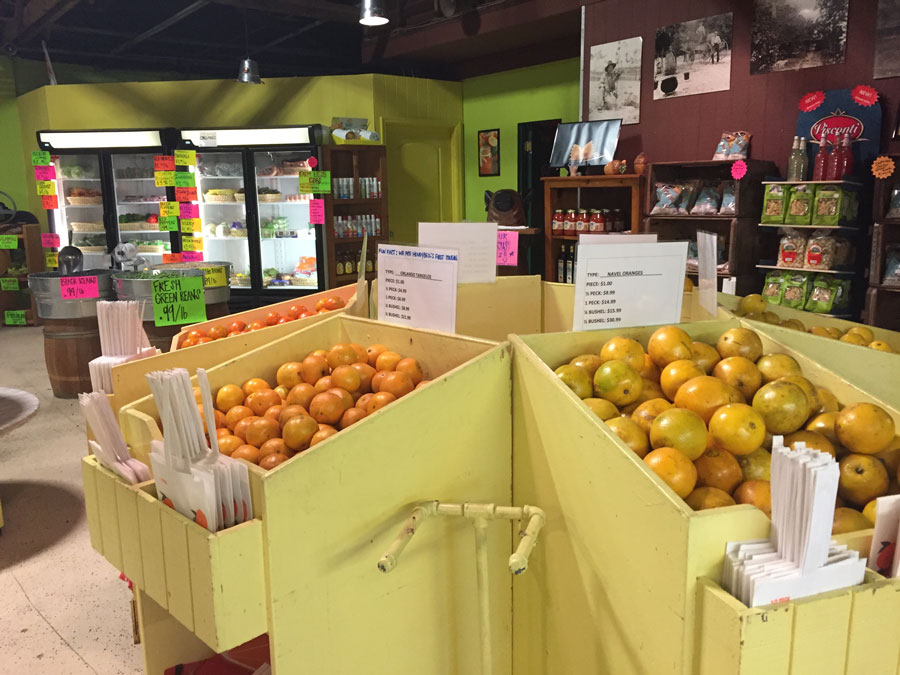 Several local groves are now harvesting citrus and bringing the "plenty" to the farmer's market. So, it's time to head to one of the several Sarasota County farmers markets. Or if you prefer to select your fruit at the source, consider a trip to the local Albritton and Nokomis Groves, or Brown's Grove to pick through the wooden bins yourself, a truly authentic Florida experience.
Florida Orange Grove Pie is perfect for the citrus lover in all of us. Think "orange marmalade pie" and you'll be licking your fingers with every bite. The taste of this pie will make you feel as though you are walking through a Florida orange grove!
Florida Orange Grove Pie Recipe
Making & Baking Time: 1.5 hours
Serves 6
This recipe calls for a pie shell. You may choose store-bought or you can make your own.
Ingredients
2 medium oranges
2 tablespoons of orange zest (zest the oranges before cutting them!)
2 cups of sugar
1 cup of water
½ container (4 ounces) of 8-ounce cream cheese – room temperature (take out of refrigerator 2 hours prior, if possible)
1 teaspoon vanilla extract
¼ teaspoon salt
3 large eggs, lightly beaten
2 tablespoons cornstarch
2 tablespoons of lemon juice (1 lemon, usually I use ½ lemon)
Pie Shell
Equipment:
1 sharp medium sized knife
1 medium sized saucepan
Measuring cups, spoons
Whisk
Bowls
Grater (Rasp or zester)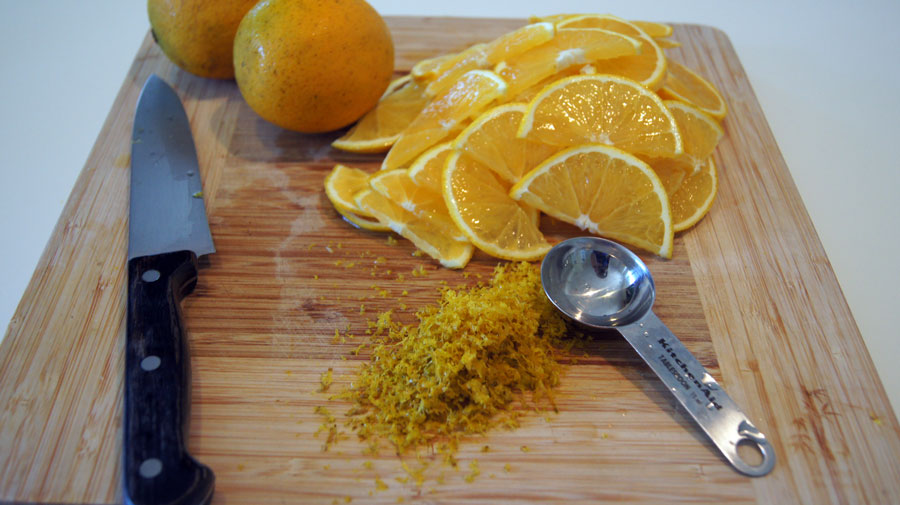 Recipe Directions
Step One
Take two oranges and using a grater or rasp to zest 2 tablespoons before cutting the oranges. Next, on a cutting board, take the oranges (with skin) and cut in half lengthwise. Using a very sharp knife, cut off the ends. Next cut the orange in very thin slices (1/8 inch each).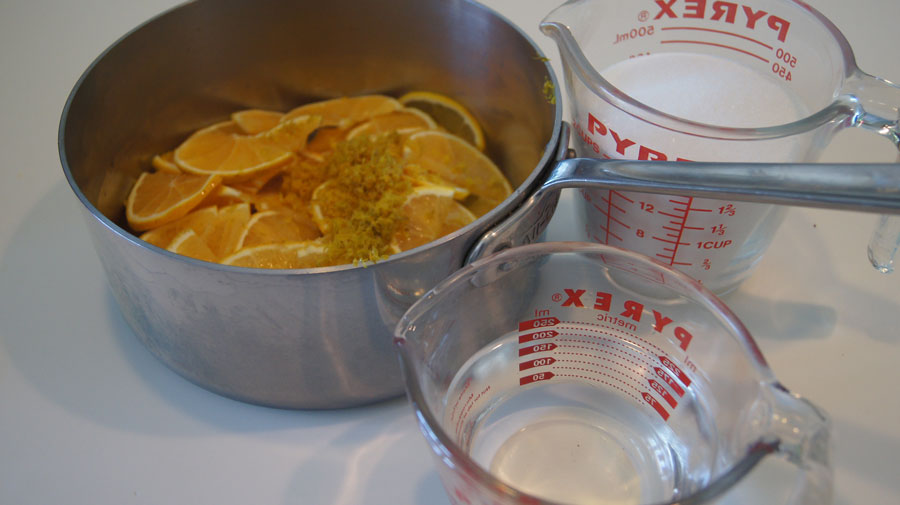 Step Two
In a saucepan, transfer all the sliced oranges, 2 tablespoons of orange zest, 1 cup of water and 2 cups of sugar.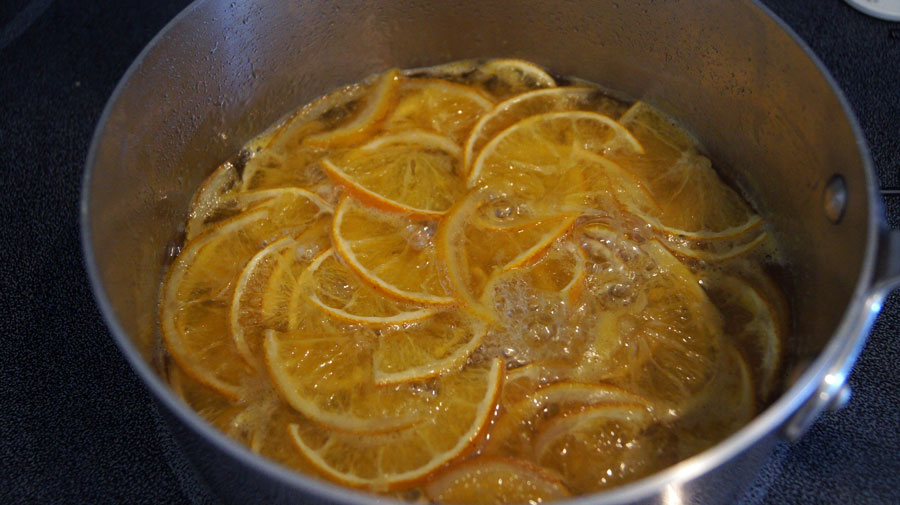 Step Three
Cook for one hour on medium heat. After one hour, the oranges should become transparent. Remove from heat, set aside and cool.
Step Four
Cook the piecrust as directed on the packaging.
Next, set oven to 375 degrees.
Step Five
Next, in a bowl, with a mixer or whisk, combine ½ container of cream cheese (4 ounces), add 1 teaspoon vanilla, and ¼ teaspoon of salt.
Step Six
Spread this combined mixture on the bottom of a cooled piecrust. Set aside.
Step Seven
Separately, whisk together 3 eggs, 2 tablespoons of cornstarch, and 2 tablespoons of fresh lemon juice. Beat until the cornstarch lumps are smooth.
Step Eight
Pour this mixture into the cooked Orange Mixture. Stir.
Step Nine
Pour the combined mixture into the piecrust. Bake at 375 degrees for 30 minutes.
Let cool and serve.
Recipe adapted from Southern Living Magazine.
Florida native Robin Draper is a columnist and owner of the award-winning 2015 "Blog of the Year" and "Best Travel Blog." Her website, AuthenticFlorida.com, features travel, food and lifestyle topics.