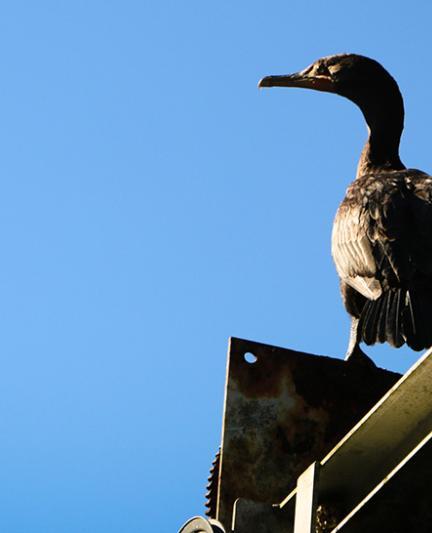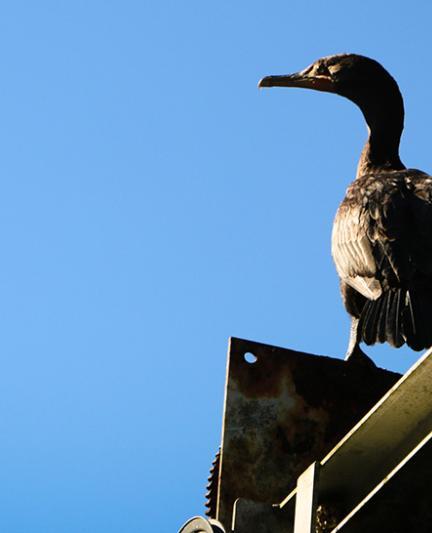 Fantastic guided tours on the Florida Gulf Coast
Sarasota and Manatee Counties have a wealth of natural, beautiful resources that harbor authentic memorable experiences. Go off the beaten path with Ecko Tours.
Attention nature enthusiasts — both novice and experienced. If you have ever visited a destination, appreciated its wild and wonderful wilderness, but wanted to learn more about what you were seeing with your own eyes, then consider a ((ecko)) tour. These all-inclusive, guided tours on the Florida Gulf Coast show-off diverse environments.
Run by the Science and Environment Council of Southwest Florida, ((ecko)) tours draws experts from the regions premier scientific institutions and attractions. The tours are sustainable and focus on exploration, education and relaxation.
Interested? Check out ((ecko))'s one of five tours:
Inspired Sarasota Bay
The Inspired Sarasota Bay four-day tour is a mix of iconic architecture, scenic wildlife and intimate dining. Visit classic attractions such as the Ca d'Zan at The Ringling, the Marie Selby Botanical Gardens, Mote Marine Laboratory and Aquarium, and Save Our Seabirds. Enjoy delicious, sustainable meals at Mar Vista and Shore diner.
From Marine life to rare botanical collections, this trip is all about sustainability, the natural splendor of the outdoors, and relaxation at some of Florida's best resorts.


Manatee River of Time
Kayak through pristine mangrove forests, bike through coastal preserves and explore the Manatee River on a four-day nature and heritage tour.
The Manatee River of Time trip includes a visit to South Florida Museum's Bishop Planetarium, a water taxi to the Desoto National Memorial, a bike ride to a community farm, and a tour through the coastal Robinson Preserve — and that's all in just the first two days! Other trip highlights include a visit to the historic Cortez Fishing Village and a tour of the A.P. Bell Fish Company, one of the last remaining fishing villages in Florida.


Urban Wildlife by Bike
This is not your normal bike ride. Cruise down the Sarasota County Legacy Trail and the Venetian Waterway Trail, stopping at Oscar Scherer State Park and a several more wildlife escapes in a part urban, part wilderness setting.
The Urban Wildlife by Bike trip doesn't just stop at biking; it includes a canoe paddle down South Creek, a horticulture tour of the Culverhouse Community Garden, and a water taxi along coastal waterways. Learn along the way about the history of Venice through tours of the Venice Museum and Archives, as well as a docent tour of the Historic Venice Train Depot.
Wild Myakka River
Spot orchids, rare birds and basking alligators as you paddle down the Wild Myakka River. Explore one of Florida's oldest habitats and find peace in the intimate four-day trip.
This trip includes a bird walk along Upper Myakka Lake, a paddle past the Deep Hole, a hike on the Carlton Memorial Reserve and camping under the stars at Rocky Ford. If you love the wilderness with minimal interruption, then this is a trip you'll not want to miss!
Gulf Coast Florida Birding
Sarasota and Manatee Counties contain excellent habitats for transient bird species to make a pit stop. That makes this destination one of the best birding locations in the country. On a good day, view up to 70 or more types of birds!
The Gulf Coast Florida Birding tour includes a kayak through pristine mangroves, a private photography workshop and a visit to a wild bird rescue and rehabilitation hospital. Through multiple ecosystems, you'll spot some of the rarest birds in the area!