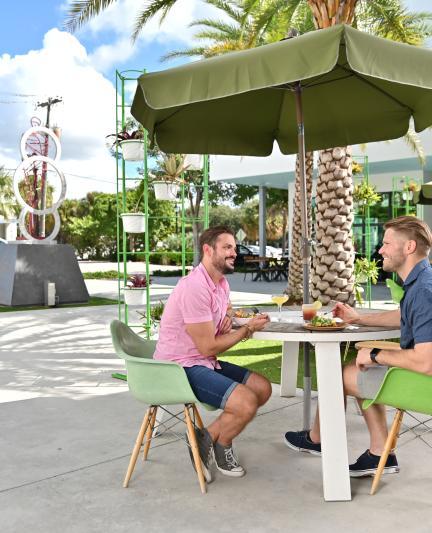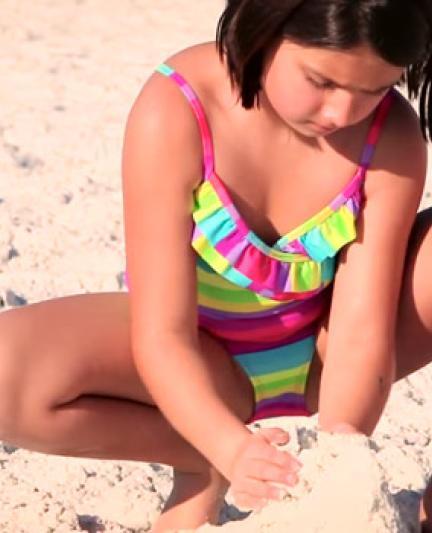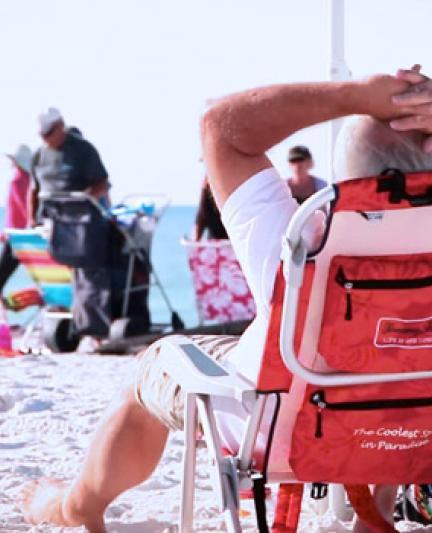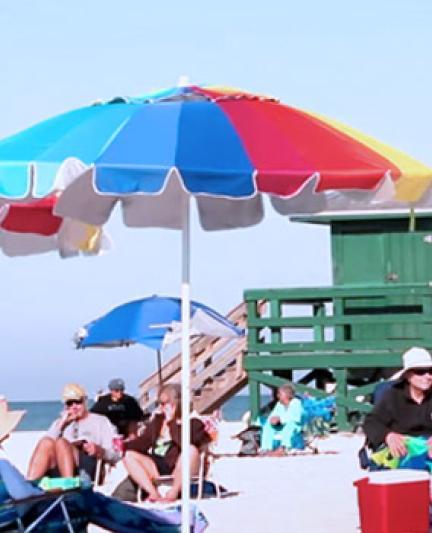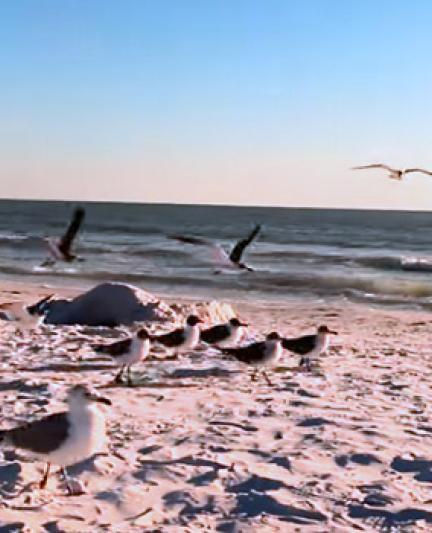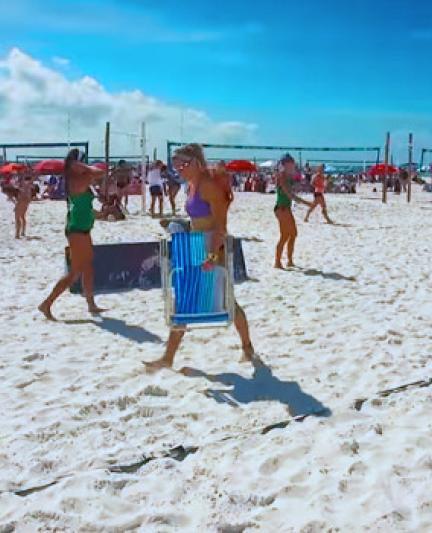 Enjoy the Easy Life on Siesta Key
Easy ways to spend a day with your family on Siesta Key — one of Sarasota County's many beach vacation destinations.
Easy. Life in Sarasota County is easy. Easy to navigate. Easy pace. Easy clothes. Easy weather. When my family in Wisconsin asks how I like living in Sarasota County, I simply say that's it's so easy. And those coming here to vacation come not only for the gorgeous white sand beaches and clear water, but that easy life. It's not only when you've got your toes in the sand that you can enjoy the Sarasota pace. A day on Siesta Key, kids in tow, can be just as relaxing and casual, even if you're not building a sandcastle.
For the Kids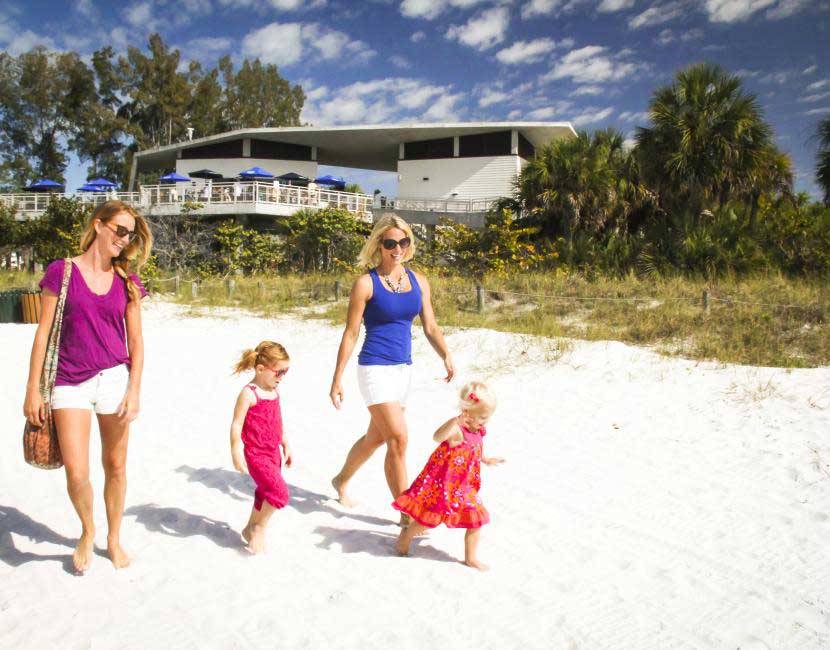 Let the kids embrace their inner pirate and mermaid selves and frolic on the new Siesta Key Beach Pavilion. A giant sandcastle peaks the main play zone, with slides and swings to burn all that extra energy. It's the easiest way to spend the day, still feeling the salty air on your skin and the breeze off the water. Bring your own goodies and set up at one of the many picnic tables, each of which is fully shaded under new, modern structures.
For When You're Hungry
Grab a bite from the recently-opened Siesta Sun Deck. The ramp access makes it especially convenient for little legs and strollers. Soon there will be another concession area, located at the old lifeguard stand, as per John Bryant, Project Architect at Sweet Sparkman Architects, the masterminds behind the expansion. Expect that January 2016. Showers and restrooms are located through the new facilities, which means hassle-free cleaning for messy eaters. And if you're wanting to sit in the sand, Sweet Sparkman have created the coolest ergonomic chairs that feel like you're lounging on floating sand. So, so easy.
For a Laidback Adventure
Mosey down Beach Road southward, beyond Midnight Pass, and pull in at Beach Access 12. A few steps towards the water and you're at Point of Rocks. A little gem, less populated than the main Siesta strip, it's the perfect place to slip on a snorkel and experience the crystal-clear water from another angle. Many shops on the island sell snorkel gear, including CB's Saltwater Outfitters on nearby Stickney Point Road. Snorkelers of all ages can safely and comfortably venture a few yards into the water and explore for fish, coral, and urchins. The quiet serenity embraces you as drift along with the sea. I have seen the beloved Florida manatee swim in these waters; if you're lucky you may have an animal friend to share the undersea journey with you. Gentle as they come, copy the easy movement of these vegetarian giants and enjoy the view.
For a Stroll Through the Village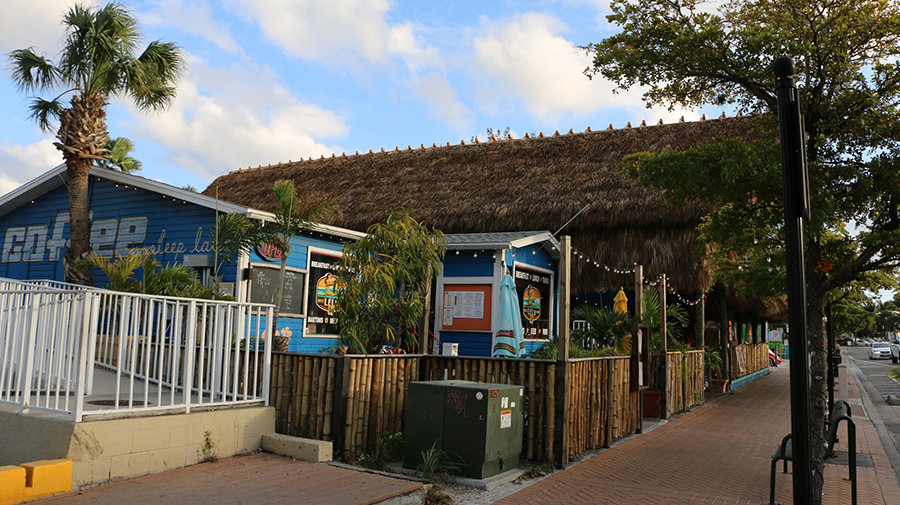 On the opposite end of the Island is Siesta Key Village. It's a quintessential Florida beach town, full of shops and dining options, the majority of which fully embrace flip flops and kids. If breakfast or lunch are on the horizon, Sun Garden Café is a must. Younger diners happily color their placemats while waiting for what our family has unanimously declared the best grilled cheese in Sarasota. Ditto on the grouper sandwich. If it's available, sit outside, where the salty air is somehow never hot, even in the middle of the summer. I wish I knew their secret; I could use it at my own home. The fresh-squeezed orange juice is refreshing and real and so, so Floridian. Don't fill up, though, hard as it may be. Siesta Key Village has ice cream galore – gelato, frozen yogurt, you name it. My suggestion? Big Olaf. The ice cream is delicious, of course, but the best part is the porch. Sitting outside in the shade, watching people and their dogs walk happily by (and yes, Big Olaf does sell doggie ice cream for those canine lovers out there), scooter cars from Robin Hood Rentals zooming by, their drivers beaming with laughter, your kids with ice cream dripping down their faces, life is happy, simple, and, well, easy.