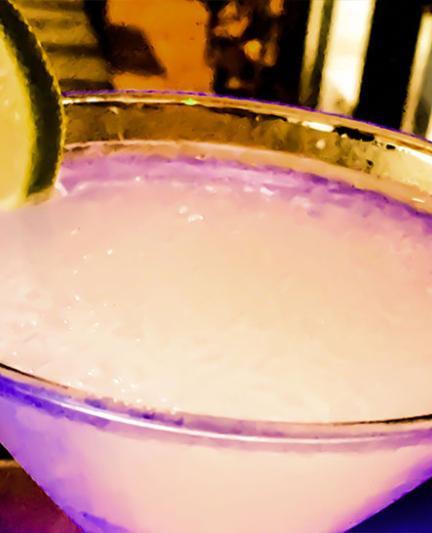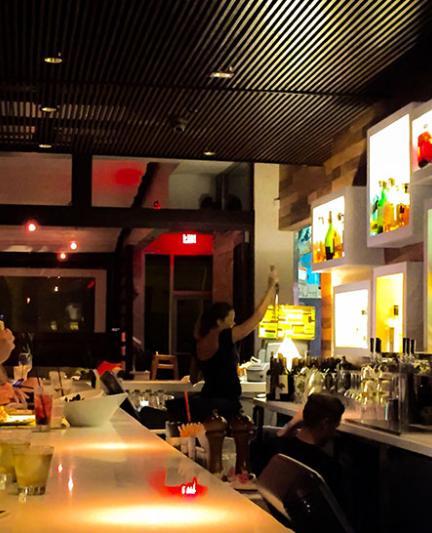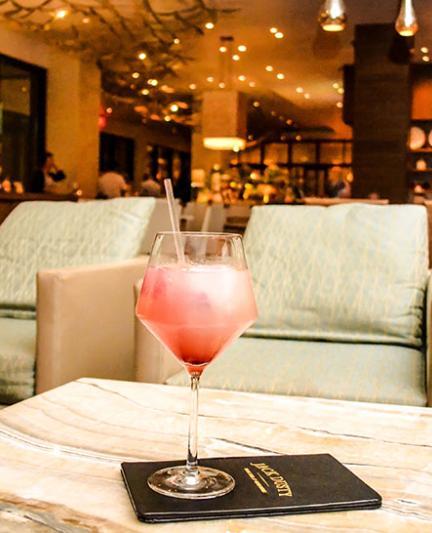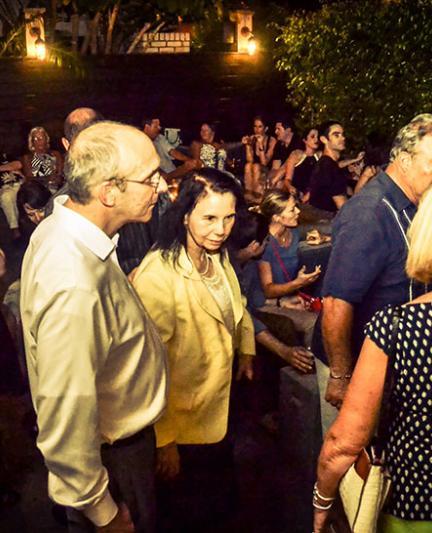 Bottoms up: How to do downtown Sarasota
Downtown Sarasota is a popular nightlife scene flowing with craft beer and cocktails, light bites and unique characters. Check out where the locals go to enjoy a night out.
I have two words for you: The Siren.

Many might know the Siren Greek mythology — a beautiful creature that beckons sailors toward rocky cliffs and ultimately, their doom — yikes!
Jack Dusty at The Ritz Carlton
Local Sarasotans, however, will know The Siren as a drink concoction at Jack Dusty at The Ritz-Carlton made with Ketel One Vodka or Henrick's Gin, St. Germain Elderflower Liquer, fresh lemon juice and prosecco. This heavenly cocktail is then served over massive square grapefruit, cranberry and orchid ice cubes. As soon as the ice starts to melt ever so slightly, the magic happens. One sip and you'll be hooked.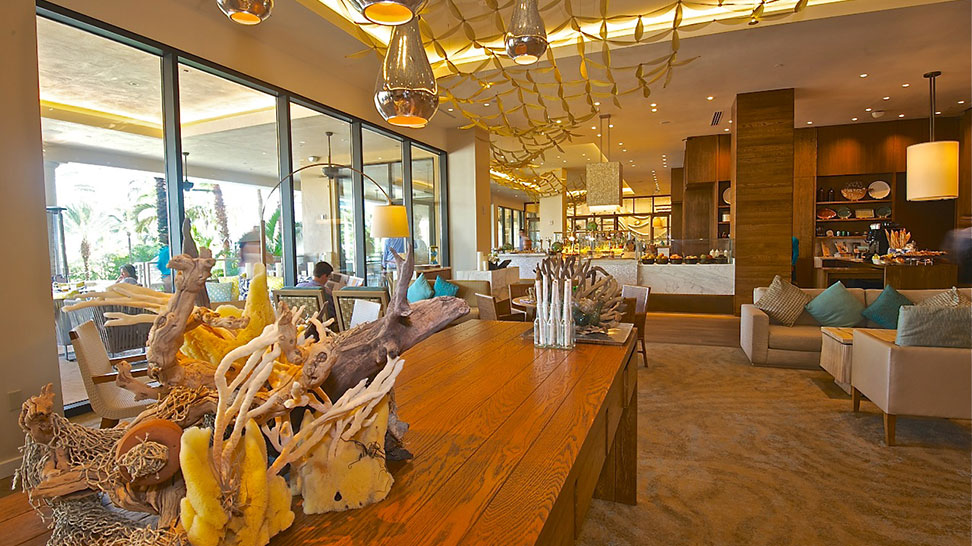 Whether you're starting off your night or calling it a night, Jack Dusty at The Ritz-Carlton, Sarasota should be on your priority list. Probably your top priority, but that's just my opinion. Not only can you hand your car keys (or your bicycle for that matter — yes, I've tried it) over to the valet, you're treated like royalty the moment you set foot on the premises.
My two favorite cocktail spots are at the bar and on the terrace. I mean, where else in town can you catch a glimpse of a pretty girl wearing a fish tail and painted up like a mermaid lounging around for your viewing pleasure? And gazing at the sunset, cocktail in hand, on the terrace? Especially when it cools down and the fire pits are a-flame. You're in for a beautiful evening.
This is the perfect way to start a quintessential downtown Sarasota evening. Take your significant other, clients or your friend from Pittsburg who makes frequent visits just to sit at the bar with a bottle of Jam zinfandel and flirt with the cute lumberjack bartender.
Selva Grill
Jack Dusty has the whole package. But while you're out, don't forget to spice the evening with a little Peruvian flair. One of my weekend musts, Selva Grill is one part sexy, one part sensual and two parts melt-in-your-mouth Latin goodness.
I remember being completely entranced by the swirly, texturized wall spanning the length of the dining room that will forever remind me of Van Gogh's "Starry Night." Through several visits I have perfected my Selva Grill order: Maya Shrimp Ceviche, Spanish Caesar Salad, Selva's Famous Skirt Streak over sweet plantains, beet relish and chimichurri.
Lucky for us twilight diners, the late night menu ($8 skirt steak!) runs from 10 to 11 p.m. Sunday through Thursday and 11 p.m. until close Fridays and Saturdays. Selva's exquisite dishes— all prepared like a work of art — range from ceviches to lamb, pork, beef and veal, and they're all prepared with exotic salsas, herbs, fruits and vegetables.
If you're a cerveza fan, my favorite beer on tap is Unibroue's Ephemere, a white ale that tastes like a bouquet of Granny Smith apples with a hint of nutmeg, ginger and cinnamon. But the pisco sour cocktails and mojitos are equally as enticing. Friday and Saturday are DJ nights in the lounge, featuring down tempo, nu jazz and soul, funk and deep house lounge sessions, and these nights are perfect for everything from date nights to birthdays. Selva just has that amazing Latin vibe that reels you in.
Social Eatery & Bar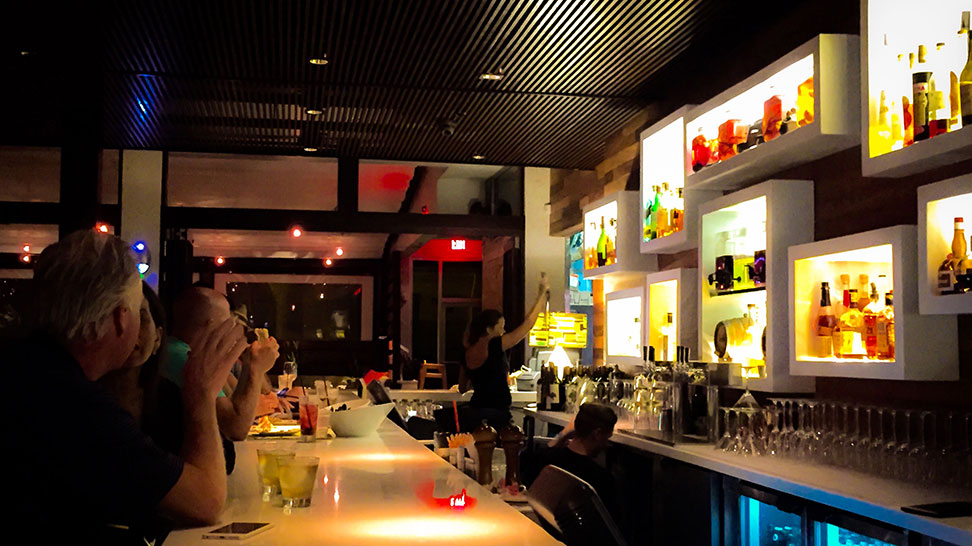 Our next stop, Social Eatery & Bar, was formerly a quaint little gingerbread cottage from which you could order the most ornate gingerbread houses for the holidays. Unfortunately, it didn't last long, and while I was sad to see it close, Social, a posh eating-house and bar with polished concrete floors, a trendy outdoor patio, rectangular glass fireplaces and great mixologists, was the best replacement I could have hoped for.
Cocktail-wise, I recommend the Blueberry Smash Mule, Hangar 1 Vodka muddled with fresh blueberries and lemon juice, topped with Fever Tree Ginger Beer; the Grapefruit Old Fashioned, Jefferson's Very Small Batch Bourbon with brown sugar cubes, grapefruit bitters, angostura bitters and fresh grapefruit zest; and one (or all three) of the beer cocktails. Actually, just go ahead and order one of everything, put your feet up and see where the night takes you.
State Street Eating House + Cocktails
For my friend Errin and myself, we visited our old favorite: State Street Eating House + Cocktails. The two of us used to bike to the farmers market on Saturdays and then stop by for just "one" cocktail, which almost always turned into "one more" cocktail. We'd sit at the bar watching the bartenders muddle blackberries for our Brambles and chatting about our love lives, then split a grilled cheese with bacon and a side of okra.
It was State Street that introduced me to the Pimm's Cup and Catdaddy moonshine and led Errin and I on a quest to craft our own cilantro-cucumber cocktails. (Years later, I'm still obsessed.)
This little restaurant has now added State Street Lounge and Package — a curtained, modern and cozy cocktail bar with a speakeasy vibe. We've closed this place down on Valentine's Day Eve, flirted with the bearded bartender whose name we can't recall, created our own cocktails that the bartenders happily mix, people watched from the sofas and taken selfies holding random stuffed pheasant décor. If you're hankering for a more intimate setting, check out the seating in the back of the restaurant, near the gin library. And if you want to take a bottle home with you, they're available for purchase.