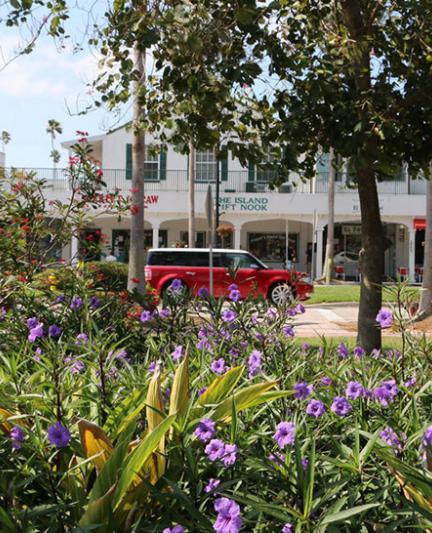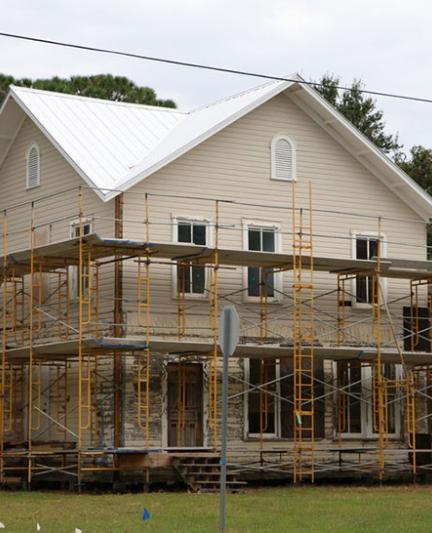 8 Reasons to Fall for Venice
Eight ways to celebrate the season and enjoy this Florida city
Fall brings cooler temperatures to Florida, which makes it the perfect time to get out and explore the city of Venice. This historic enclave on the Gulf of Mexico offers all kinds of activities and attractions well suited for the season, from Halloween-themed events to artistic and athletic displays. Here are eight things to do this fall when visiting Venice.
Pick Up Some Produce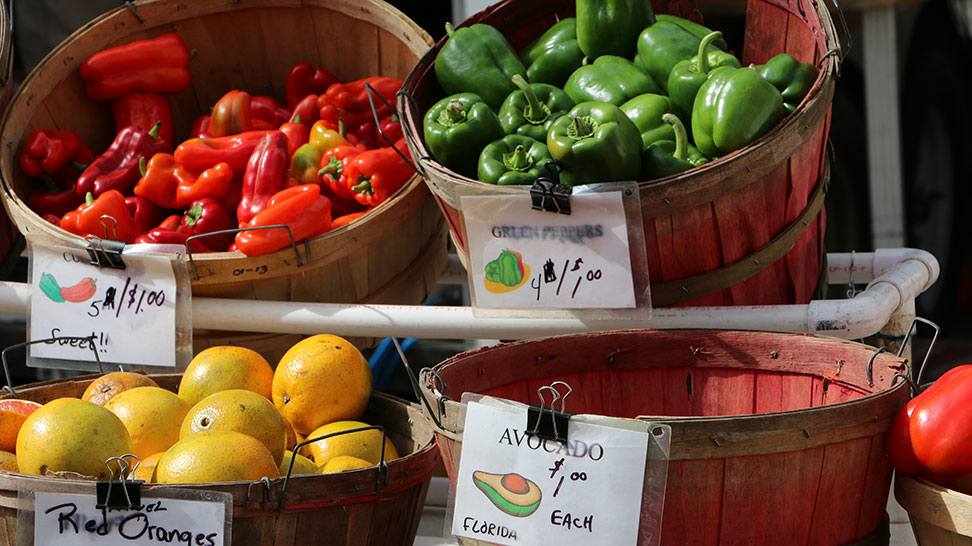 Every Saturday morning, farmers, bakers, artists, crafters, and other vendors can be found at the Venice Farmer's Market, which sets up in downtown Venice on a stretch of Tampa Avenue. During the fall, attendees can purchase fresh avocados, cucumbers, eggplants, grapefruit, green beans, oranges, radishes, and other seasonal fruits and veggies, along with grass-fed Florida beef, locally caught seafood, olive oils, spices, and even gourmet dog treats.
Say Trick or Treat
Whether you're into pumpkin carving or candy gathering, there's plenty of Halloween spirit in Venice. Start off with a trip to the pumpkin patch at Grace United Methodist Church (941-488-1374). Open daily through Oct. 31, the site offers pumpkins starting as low as $1 and provides great photo ops with the little ones.
On Oct. 25 from 5 to 9 p.m., the Venice YMCA (941-492-9622 x133) hosts an evening of Halloween fun for kids, including a costume contest and arts and crafts. Parents can drop off their little ghouls and goblins at a cost of $15 per child, which includes dinner.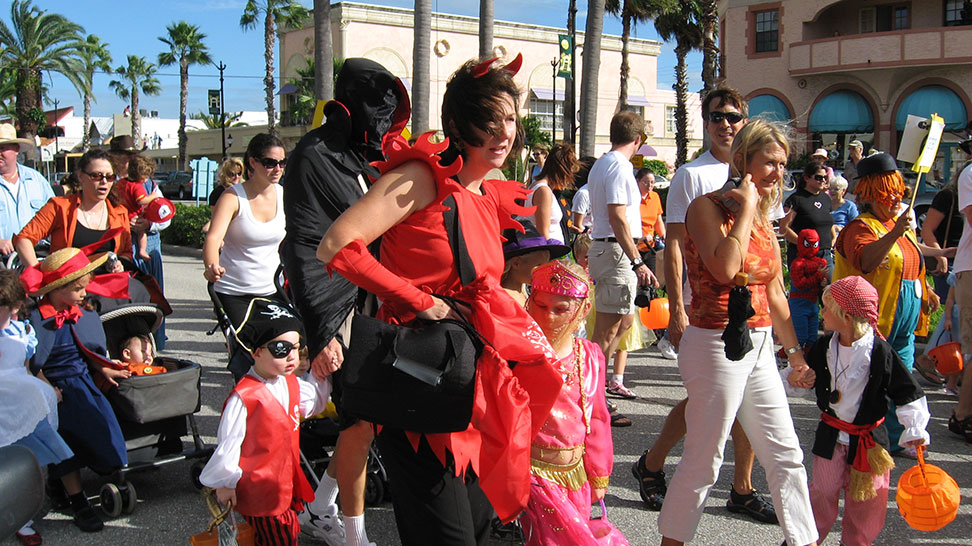 The city's annual Halloween Parade (941-484-6722) begins at 4:30 p.m. on Oct.31 from downtown's Centennial Park. Expect to see a slew of little "Frozen" characters, superheroes, and other costumed kiddos marching down Venice Avenue before trick-or-treating at local merchants.
Admire Some Art
More than 150 artists display their creative endeavors in booths along West Venice Avenue during the 27th-annual Downtown Venice Art Festival (561-746-6615) on Nov. 1 and 2. If you're looking for the perfect painting or photograph to complete a room or are on the hunt for unique holiday gifts, odds are you can find something here, where everything from jewelry and sculpture to ceramic and glass pieces are for sale.
The Venice Art Center (941-485-7136) explores how size matters with its "Maxi & Mini" members show, which runs through Nov. 6 and features pieces that are a maximum of 24 inches or minimum of 70 inches. Then it delves into everything from American icons to consumer society with its show "Pop Art/Pop Culture, You Decide," which opens on Nov. 28.
Make a Run for It
Got a competitive streak? Test your athletic prowess—or just watch others breaking a sweat—at the REV3 Triathlon on Nov. 9. Two race lengths are offered, with participants swimming in the Gulf of Mexico near the Venice Fishing Pier, biking all over Venice and surrounding communities, and running along the Venetian Waterway Park. New this year is a kids' triathlon on Nov. 8; families can also enter the Family Adventure Race that same day and see how many challenges they can complete in an hour.
Chalk It Up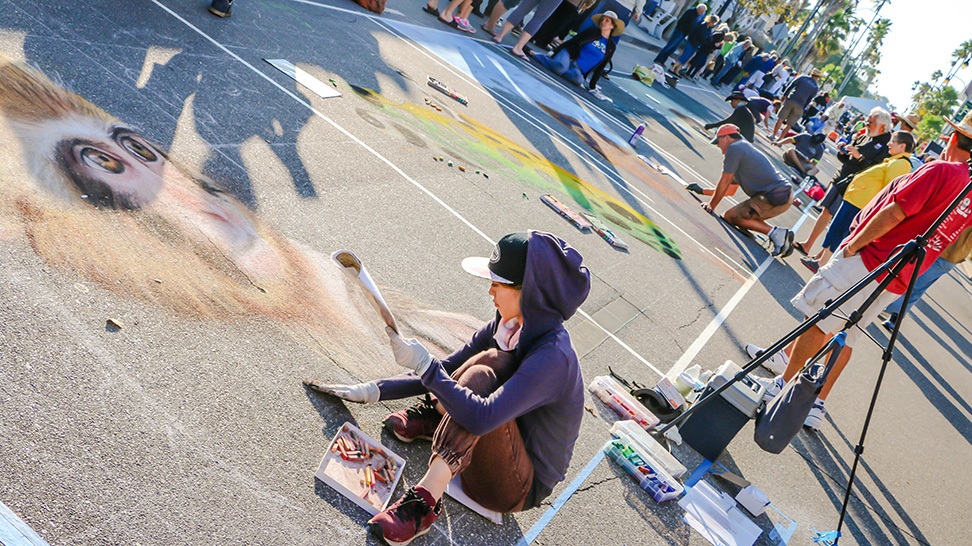 Hit the pavement for the Sarasota Chalk Festival (941-954-5800), which moves to Venice this year with a full calendar of events. Between November 14 and 17, attendees can check out 3D street paintings at the Venice Municipal Airport Festival Grounds and the Venice Cultural Campus along with traditional chalk art on West Miami Avenue. There are zones for students and children, and a team of artists will attempt a Guinness World Record for the "largest anamorphic pavement art" out at the airport.
Look to the Skies
It doesn't take much more than a pair of binoculars and a good eye to spot all kinds of birds in Venice. Though nesting season doesn't start until winter, there's still lots of activity at the Venice Area Audubon Rookery (941-496-8984), where hundreds of birds fly in around sunset to roost for the night and take off again at sunrise. "People will bring takeout with them and sit at the picnic tables and wait for the birds to come in," says Joyce Leary, the trip coordinator for the Venice Area Audubon Society.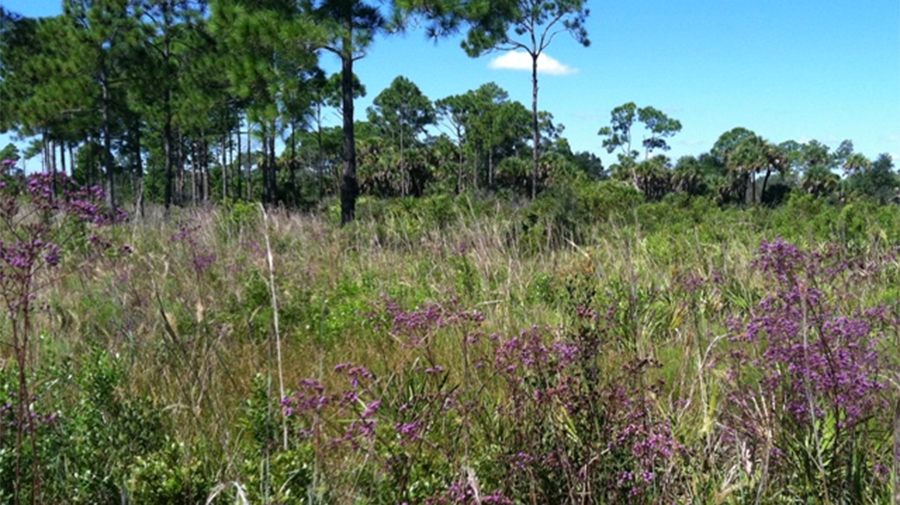 Other good spots for birding in Venice include T. Mabry Carlton, Jr. Memorial Reserve (941-861-5000), where folks might spot red-headed woodpeckers, yellow-bellied sapsuckers, and brown-headed nuthatches; Shamrock Park (941-861-5000), which is home to some scrub jay families; and South Venice Lemon Bay Preserve(941-861-5000), where you could see some resident bald eagles building a nest.
The Venice Area Audubon Society offers frequent guided trips to birding sites around the area, including one to Carlton Reserve on Nov. 8 and one to Shamrock Park on Nov. 14. "We have about 54 trips a year, and people don't need to belong to Venice Audubon to go," says Leary.
Head Back in Time
Think life is tough now? See what Florida pioneers had to endure in the days before air-conditioning and bug spray at the Venice Museum and Archives (941-486-2487). The exhibit "Journey into the Wild Frontier" features more than 100 images, objects, documents, and maps showing the struggles and success of folks who settled in the Venice area between 1867 and 1921.
To learn more about Venice's history, pick up a walking tour guide of the Venezia Park historic district at the museum. One of three residential subdivisions built by the Brotherhood of Locomotive Engineers in 1926 and 1927, the neighborhood includes 23 residences built in the Mediterranean Revival style that will have you dreaming of your own Venice getaway.
Kick Off the Holiday Season
Once the turkey's been polished off, thoughts turn to Santa, twinkle lights, and all things Christmas. The annual Venice Holiday Parade marks that unofficial transition from fall to winter with an evening spectacle on the Saturday after Thanksgiving. This yea's festivities take place November 29 at 7 p.m., with scores of lighted floats, marching bands, and other participants all celebrating the season as they proceed down Venice Avenue. Candy is thrown, carols are played, and kids of all ages delight in a little holiday magic.