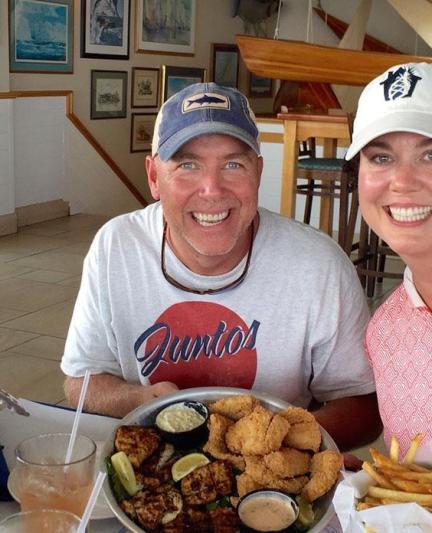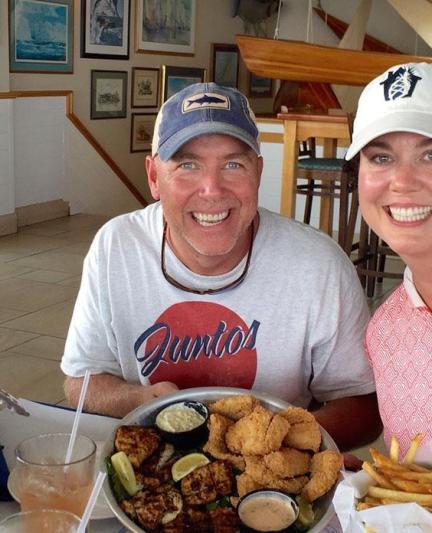 You Hook It, They Cook It
Catch your own fish and bring the clean fillets to one of these Sarasota County restaurants to have them cooked just for you
What's better than catching your own fish and having it cooked for you, while sitting back and enjoying a cocktail? In the Sarasota area, several restaurants are happy to do just that, and the best part is that you don't have to clean up! (Note: this is not an all-inclusive list, so be sure to ask your favorite/nearby restaurant if they offer the service.)
Daiquiri Deck
300 W. Venice Ave, Venice, 941-488-0649 & 5250 Ocean Blvd, Siesta Key, 941-349-8697
Daiquiri Deck is a favorite tropical destination, happy to cook up your fresh catch (blackened, grilled or fried) for $9.95 pp, plus your choice of sides (priced separately).
Walt's Fish Market & Restaurant
4144 So. Tamiami Trail, Sarasota, 941-921-4605
Walt's is chock full of folks who know seafood, and they'll gladly prepare your fresh catch. Bring in your clean/filleted fish, give it to a server, and the kitchen will prepare it to your liking - fried, broiled, blackened, etc. - along with 1 side, for $15/pound.
Captain Eddie's Seafood
107 Colonia Lane, Nokomis, 941-484-4372
This local favorite has been offering a "customer catch" deal for years. All you have to do is bring in your filleted fish and they'll prepare it however you like, with 2 sides and hush puppies, all for about $13.
O'Leary's Tiki Bar & Grill
5 Bayfront Drive, Sarasota, 941-953-7505
The team at O'Leary's is happy to cook up your catch (blackened, grilled or fried). Just bring your fillets to this waterside spot and they'll take it from there. You can even add sides, priced separately.
Clayton's Siesta Grille
1256 Old Stickney Point Road, Sarasota
This family-owned gem on Siesta Key is glad to prepare your fish. You'll need to make a reservation, then deliver your fresh catch (filleted, of course) 2 hours before that reservation time so they have plenty of time to prepare it for you. You select the style (encrusted, baked, broiled, stuffed), and price is based on that style and the type of fish you bring in.
Marina Jack
2 Marina Plaza, Sarasota, 941-365-4232
Bring your clean fillet(s) to the Deep Six Lounge & Piano Bar at Marina Jack, choose your preparation style and 2 sides, and they'll cook it up for you for $28.95.
Off the Hook Seafood Market & Restaurant
6630 Gateway Avenue, Sarasota, 941-923-5570
The folks at Off the Hook will happily prepare your fresh catch, along with potatoes and veggies, for $27-32 per person, depending on preparation.
Lock 'N Key Restaurant
2045 N. Beach Road, Englewood, 941-474-1517
This historic spot on Englewood Beach offers lunch and dinner options for their "Hook & Cook" deal: dinner with 2 sides for $14 pp; lunch sandwich with 1 side for $10.
###
Nicole Coudal is a home chef/writer based in southwest Florida, where she fishes and cooks using local ingredients. When not on the water, she visits farms and local markets to highlight what's in-season and to create tasty recipes. She is a frequent contributor to Edible Sarasota and ABC's Suncoast View, and offers monthly cooking workshops at Historic Spanish Point in Osprey. Read more at www.MyDeliciousBlog.com.