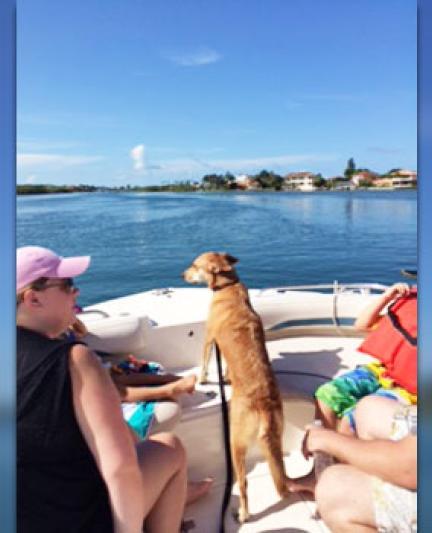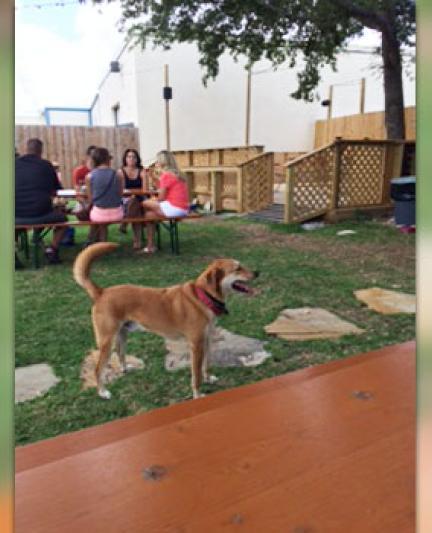 Why our puppy loves Sarasota County
It hasn't taken our dog Mickey too long to love Sarasota County as much as we do. As a integral part of our family, we often take Mickey wherever we go!
Enjoying a day out in Sarasota County is almost always more exciting when you have a puppy. If you ever take for granted our stunning intercoastal views, then I invite you to take a boat ride with Mickey.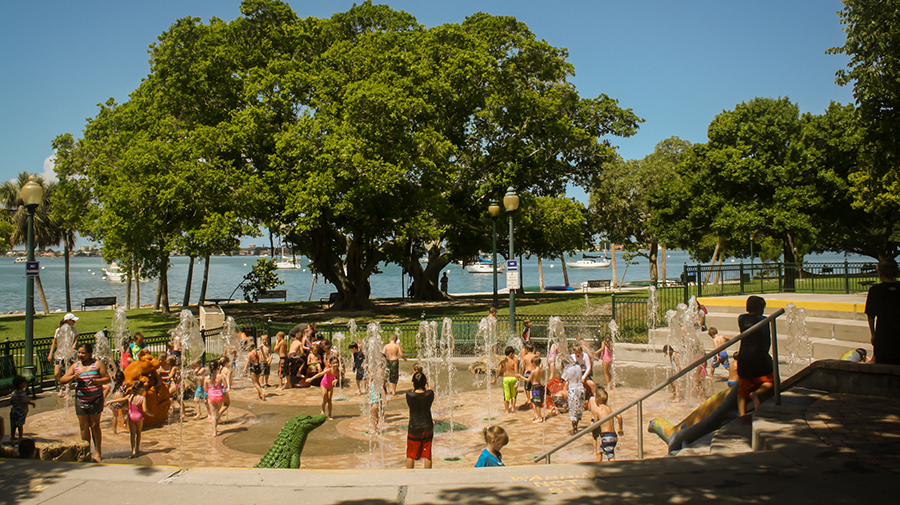 Mickey is our three-year-old puppy with endless enthusiasm for the simple enjoyments in life. A few weeks ago we brought him on a boating trip around the Sarasota bayfront. The entire trip Mickey wanted to stay in the front with the wind in his face and his eyes ever peeled to the changing landscapes.
When not on a boat, Mickey lives to chase the lizards in the backyard and the small fish in the shallow beach water off Brohard Park — though he has yet to catch either small prey.
We got Mickey when he was nine months old from Nate's Honor Animal Rescue. He was rescued to the facility from a kill shelter on the Georgia-North Carolina Border. Having been in shelters for so long, Mickey had never seen his reflection, or climbed stairs. As a puppy he would often hide his food, not knowing if another dog would try to take it. But he always has been a buoyant and benevolent companion, and Mickey quickly settled into our home and into our hearts.
We have the wonderful fortune of living in a community that is pet-friendly. While Brohard Park is Mickey's favorite place in Sarasota County, the Sarasota Farmers Market and JDubs Brewery are close behind. These wonderful pockets of the community are places where Mickey can interact other dogs and even children, which he loves.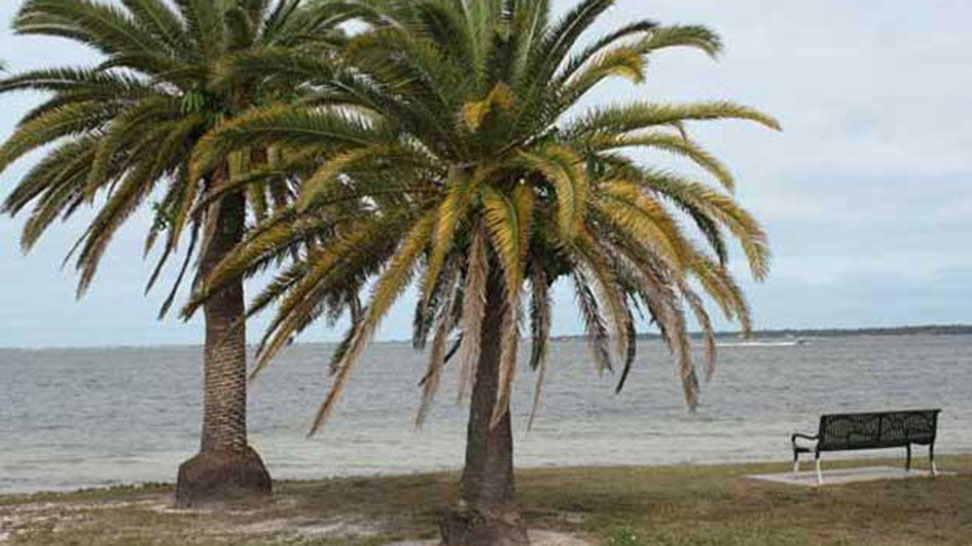 There are so many wonderful parks to take your pet to play in Sarasota County, such as Bird Key Park and 17th Street Paw Park and with so many al fresco dining options, it's never difficult for Mickey to join us for a meal either. And when our out-of-county friends come to stay in our destination, Mickey's canine friends can come too with accommodations at Sun-N-Fun Resort, Lido Beach Resort, and Holiday Inn Lido Beach.
What are some of your favorite places to take your pets? Message us on Facebook with photos of you and your furry friends enjoying the area and we'll share with our followers! And when posting photos of your dog on Facebook, Twitter or Instagram, be sure to use the hashtag #DogsLoveFL.