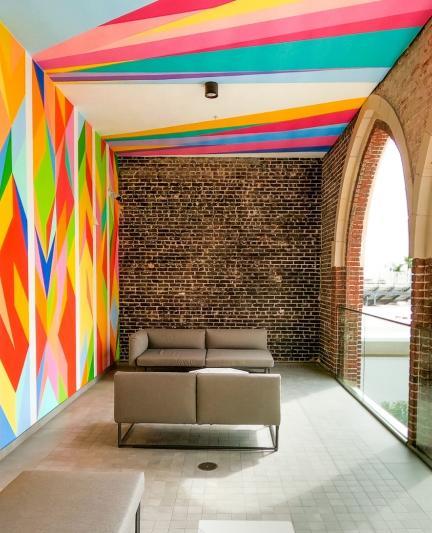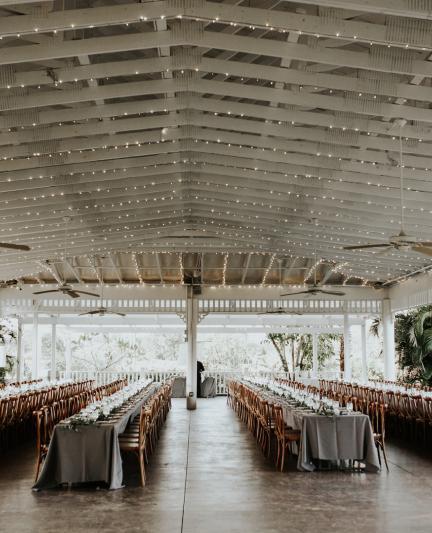 Unique Venues for a Small Sarasota Wedding
Planning a more intimate wedding? Consider one of these memorable Sarasota-area venues, whether you want a waterfront wedding, a Southern chic celebration or a city vibe.
Great things can and do happen in small venues. If you're a private couple, you're looking to spare yourself the challenges of a large wedding or you want a more affordable alternative to a lavish affair, an intimate ceremony and reception may be your answer. We've compiled a list of nine Sarasota-area locations to host your nuptials, whether you want a waterfront wedding, a Southern chic celebration or a city vibe.
Big Cat Habitat and Gulf Coast Sanctuary
When you book your wedding at Big Cat Habitat and Gulf Coast Sanctuary, save room for a couple of extra guests. Most of the weddings here include appearances by sanctuary residents. A recent celebration had Barry the white tiger and a two-toed sloth in attendance.
The property has several venue options – from an intimate covered area near a koi pond to a larger space that can accommodate up to 350.
You can also enlist the staff's help with on-site catering, event coordination, bar services and decorating. Add on a private tour to take full advantage of what makes Big Cat Habitat special.
Bay Preserve
Bay Preserve in Osprey presents couples with their choice of venues for their ceremony and reception. A grand brick, two-story columned home, the Burrows-Matson House dates from 1931. The property also features a ceremony site with large oak trees draped in Spanish moss, a bayfront terrace and lawn – ideal for sunset ceremonies – and the Great Lawn on Little Sarasota Bay.
Stunning photo opportunities include the home's interior staircase and the lengthy dock.
Indoor receptions can range from 60 to 85 for seated dinners and cocktail parties, respectively. Outdoor venues have larger capacities. The Great Lawn can hold as many as 285 guests under a tent, while the area behind the Burrows-Matson House welcomes up to 175 seated dinner guests.
Bay Preserve exclusively contracts with locally renowned Michael's On East for catering and has a list of preferred vendors to assist with the details of the big day.
Courtyard by Marriott Sarasota - University Park/Lakewood Ranch Area
If your guests are flying into Sarasota-Bradenton International Airport, you won't find a more convenient and lovely venue than Courtyard by Marriott Sarasota - University Park/Lakewood Ranch Area. The colorful indoor meeting space allows for up to 80 reception or banquet guests. Or invite everyone to celebrate your union in the property's backyard oasis, complete with a water feature and pergola.
The Divine Chapel of Love
The Divine Chapel of Love is much more than its name implies. Of course, there is a charming chapel that looks angelic with its white theme – even the ceiling is draped in white fabric. Its 100 white chairs will allow for as many guests. The Divine Chapel's large property also has outdoor venues, such as a garden patio with an elevated stage that's adjacent to a lake. Up to 130 people can be seated. The Grand Reception Hall has a catering kitchen, a dance floor and room for 100 guests.
Select from the venue's officiants to preside over your nuptials, which can be traditional, non-traditional or whatever you wish. You will also find massage and wellness vendors and restaurants onsite, as well as suites where the couple can prepare for the ceremony.
Historic Spanish Point
Located on 30 acres of bayfront property, Selby Gardens Historic Spanish Point Campus offers old Florida charm, beautiful scenery and 5,000 years of human inhabitance.
Hold your ceremony in Mary's Chapel, a pioneer-era building with seven stained glass windows that accommodates up to 50. The Packing House is a rustic venue that can fit up to 50 for a reception or a ceremony. Dating back to 1901, the Guptill House boasts views of Little Sarasota Bay. Use the home's lawn and porch for photo ops, the ceremony and the reception.
For a slightly larger wedding or for an outdoor reception, set up your event on one of two lawns – the White Cottage Lawn & Sunken Garden or the Duchene Lawn.
Key Sailing
Tie the knot and sail into the sunset by chartering a private Key Sailing outing. The yacht can accommodate as many as a dozen passengers for an intimate reception or a post-wedding photo opportunity for you and your new spouse.
Mixon Fruit Farms
If your wedding theme is Southern chic, what better venue than a historic Florida farm? Bradenton's Mixon Fruit Farms has been a staple in the area for more than 80 years and it does a lot more than grow oranges and grapefruits. Among its extracurricular activities? The farm unites couples in wedded bliss.
Choose from a gazebo surrounded by a rock waterfall, koi pond and garden greenery; Honeybell Hall, a quaintly rustic air-conditioned space that can seat up to 100 guests; and the Farmhouse Inn, where the two of you and up to 11 guests can stay, as well as have your ceremony and reception for as many as 50. The Farmhouse Inn may date from 2010, but its 1908 shiplap and exposed Chicago brick make you feel like you've stepped back in time.
The farm also rents appropriate décor pieces including a vintage tea cart, whiskey barrels and an early 1900s garden gate.
Palm Island Resort
For a tropical theme, look no further than Palm Island Resort. The Cape Haze property will make your exotic wedding wishes come true with a menu of island specialties, lush florals and a beachfront location.
If your guest list is under 25, the resort's Intimate Wedding Package will suit you to a T. Have your ceremony on the beach under a bamboo arch or on the lawn. The package has everything from the officiant to the photographer to the champagne for the toast.
Sage SRQ
Restaurant and event space Sage SRQ is relatively new to Sarasota's culinary scene, but its storied four-story building dates to the mid-1920s and was originally the Sarasota Times headquarters. Three private venues on the third and top floors have cityscape views, and you and your guests will enjoy the custom culinary creations from the chef.
The indoor Soliel allows for up to 80 guests, and its marble floors and oversized windows give a modern yet vintage feel.
The outdoor Terrace space can be booked for parties of 40 or fewer attendees.
The fourth-floor Rooftop, available for private use on Sundays and Mondays only, has a wooden floor, shrubbery for privacy and capacity for 40 seated or 60 standing guests.
Sarasota Art Museum
The former Sarasota High School now houses the Sarasota Art Museum, where assemblies can include weddings and receptions. Select from four venues on the property. The most intimate is the second-floor Jan Schmidt Loggia, which overlooks the Museum Plaza and can seat 20 for dinner or hold 30 for a cocktail reception. A vibrant mural adorns the back wall to add an artistic element to your event. The lobby combines historic collegiate-gothic and contemporary architecture, along with colorful artwork. The space can accommodate 64 guests for a sit-down meal and 100 standing.
If you need more room, consider Thomas McGuire Hall or the museum plaza.
The Sarasota Modern
One of downtown Sarasota's boutique hotels, The Sarasota Modern, has three light-filled venues for weddings and receptions. The Studio's nearly floor-to-ceiling windows showcase the city and the bay, and the 2,000-square-foot room adjoins the Sunset Deck to create a perfect indoor/outdoor venue. The private dining room can seat up to 80 guests for a reception, and the Sunset Deck has space for 300 wedding attendees.
If you want onsite assistance, the hotel's event planner will help you with all the details, including catering services.
Whichever venue you choose to say "I do" here in the Sarasota area, you will have a memorable and beautiful wedding that reflects the two of you and your love.