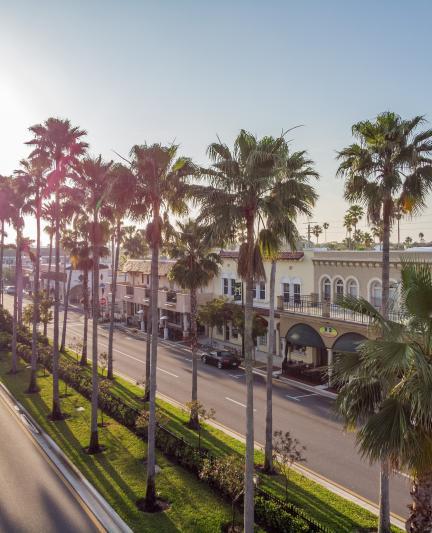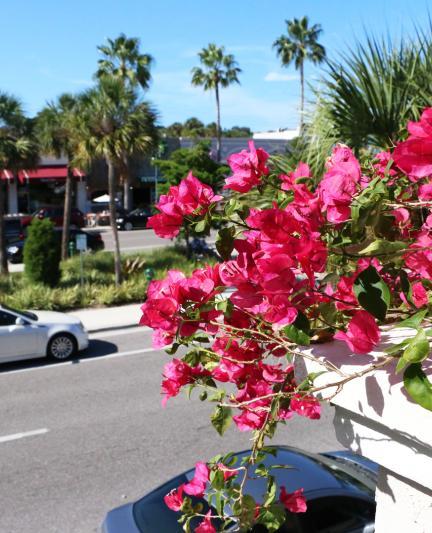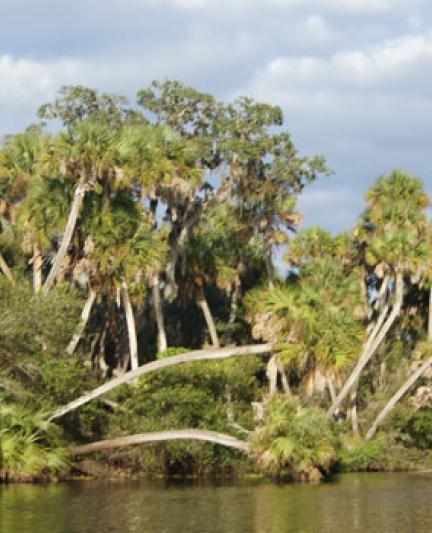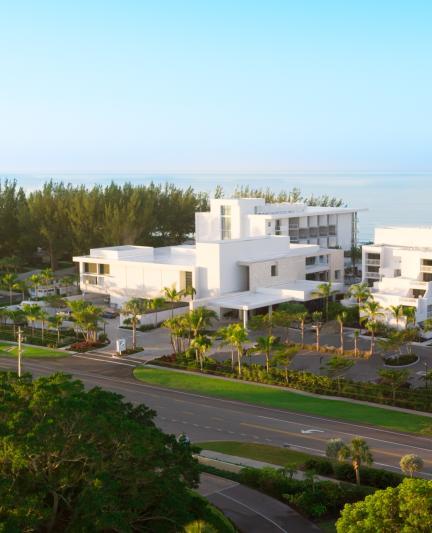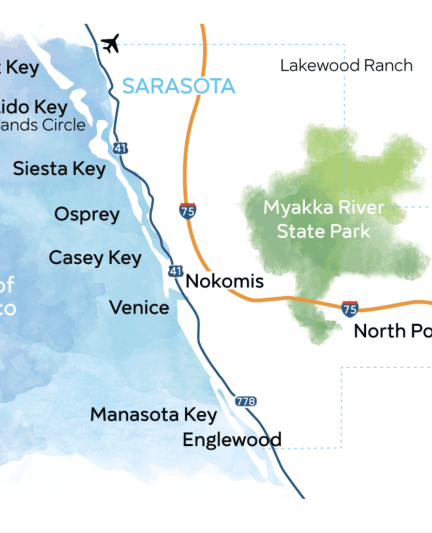 The Ultimate Sarasota County Road Trip
Winter is now in the rearview mirror and a road trip is always a good idea
Defrost those winter muscles with a little vernal sunshine—springtime is approaching and the mile markers are calling. So mark some OOO on the calendar, jump in the car and hit the wide-open road.
Depending on where you're coming from, and how long you have to spend traveling, exploring Sarasota County behind the wheel is an ideal way to see the palm-laden Gulf Coast. So if you're within driving distance to bring your own car here, fuel up and hit the gas! If flying from afar, need not worry, Sarasota Bradenton International (SRQ) offers car rental services for you to book a set of wheels at, as well as many others found around the area.
Once you're settled and ready to map yourself (and your travel comrades) to a destination, definitely consider which of the Sarasota County beaches or city neighborhoods are high on your list to check off. Being on your own schedule is a plus here because there is so much to see and do. To help, here are a few particularly beauteous stretches of road worth directing yourself to:
State Road 789—Bird Key, St. Armands & Longboat Key
Have someone camera-ready in your co-pilot seat for State Road 789 (SR-789), a 17.5-mile-long road along Sarasota County's Gulf Coast. This well-traveled route spans from picturesque Bird Key, to the iconic shopping and dining roundabout of St. Armands Circle on Lido Key, and out onto the undisturbed stretch of Longboat Key (as Gulf of Mexico Drive). This is the kind of highway you wouldn't mind being "stuck" on in slow-moving traffic.

The southern terminus is the intersection of the John Ringling Causeway and Tamiami Trail (US 41-SR 45), whereby you'll find yourself driving upwards and over the palm tree-lined bridge which overlooks the sparkling waters of Sarasota Bay, including the fishing boats and sailboats anchored by Marina Jack or down by Hart's Landing. At the end of the bridge, see cars venture off the causeway into a little seaside parking lot, backing up to the water's edge to lounge with the trunk open to the scenic backdrop. This works best obviously with a larger SUV or truck, but by all means, any car in hand is worth making this a "rest stop" on the list.

Additional stops and sights along SR-789 include the aforementioned St. Armands Circle which can tend to be a bit congested with drivers and pedestrians enroute to shop, dine, stroll and/or head to Lido Key Beach, but it is still very much worth taking the car around to explore. Further down the road, you'll find Ken Thompson Park (featuring Mote Aquarium on City Island) tucked away just off the main drag. Its Bayfront vantage point and easy parking make it an enjoyable jump-off point to your final destination. But, don't be surprised if this spot ended up being the destination before heading back the way you came.

Heading further north on the state road, drivers cross over a scenic drawbdridge and enter into a more residential area into Longboat Key. Here, SR-789 becomes Gulf of Mexico Drive. The two-lane coastal highway encompasses beautiful real estate of beachfront homes, green golf courses, charming condos, luxurious resorts, as well as glimpses of the white sand and aqua waters of Longboat Key beaches. Here, you'll find the roadtripping urge to turn the music up, the windows down and take in the seaside salty air of the gorgeous Gulf Coast.
State Road 72—Myakka River State Park
Another stretch of asphalt to drop a pin at some point in your stay is heading out east, away from the coast. State Road 72 (SR-72) crosses over the Myakka River and provides road access into/out of either of the two gates of Myakka River State Park, 37,000 acres of protected land—including rugged Florida forests and lush wetlands.

As one of the oldest, and largest, parks in the state, there is an entrance fee collected at the Ranger Station. But once you've entered in, the Park has a 7-mile scenic drive that winds through and along Upper Myakka Lake and over 39 miles of hiking trails. Fondly traveled by locals and visitors alike via SR-72, the drive veers off the open road and continues into wooded swamp areas and trailheads along a winding tree canopy-covered path which is worth the drive in-and-of-itself.

Without even having to take your seatbelt off, expect to spot diverse wildlife from the windshield and windows—from exotic birds flocking in the sky to alligators floating along in the marshes. This quiet, tropical and undisturbed landscape of flora and fauna also includes several picnic areas and primitive campsites, just in case you want to extend your road trip with a remote hiatus. After all, out here, "rush hour" is more like "in no rush hour."
Casey Key Road—Casey Key, Nokomis Beach & Venice Jetty
Another highlight of Sarasota County roadmaps is this loop route—specifically the section along Casey Key Road. This is narrow, low-speed, low-traffic road consists of a skinny 8-mile-long barrier island, with stretches of sidewalks considerate of bicyclists and pedestrians. Whether on feet or wheels, passersby venture here to take in the neighborhood of beautiful homes with mid-century modern architecture, as well as the sections of secluded beaches along the way with great views of the Gulf of Mexico.

The perfect jumping-off point from Tamiami Trail (US-41) is a turn down Blackburn Point Road, which takes you over two swing bridges, and passes by areas/boat ramps to pull off and launch a kayak or paddleboard into the water. At the end of this road, you'll want to take a left, and head south on the pleasant pathway of Casey Key Road. Nestled with Old Florida vibes and a secluded locale, this stretch will seem way too short as you hug the coastlines on either side of the two-lane road.

Depending on where you end up jumping out to stretch your legs and beach it up, consider stopping at Nokomis Public Beach, or continue all the way to the end of the road with a final destination at Venice Beach's North Jetty Park.
All Along The Way
Wherever you decide to have your GPS route you, all along your ride—both main roads and off-the-beaten-track roads—you'll find a bounty of great local restaurants, bars/breweries, cafes, farmers markets and farm stands. To get a better idea of where you may want to stop and fuel up (after the car itself's been fueled up), check out the 2022 Eat Local Guide by Transition Sarasota, a definitive resource of locally-sourced food stops in the Greater Sarasota area.
Buckle up and enjoy the local sights and bites of Sarasota County!