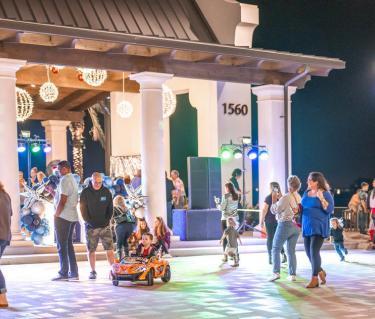 Top New Year's Eve Celebrations in Sarasota
Say goodbye to 2023 in style with fun-filled Florida festivities to bring in the New Year!
Cheers to another year in the books! Send it off right on New Years Eve with some of the most beloved annual celebrations on the Gulf Coast. So put on a sparkly getup, grab a pair of "2024" glasses and something bubbly to ring in the new year – Sarasota-style.
New Year's Eve at Waterside Place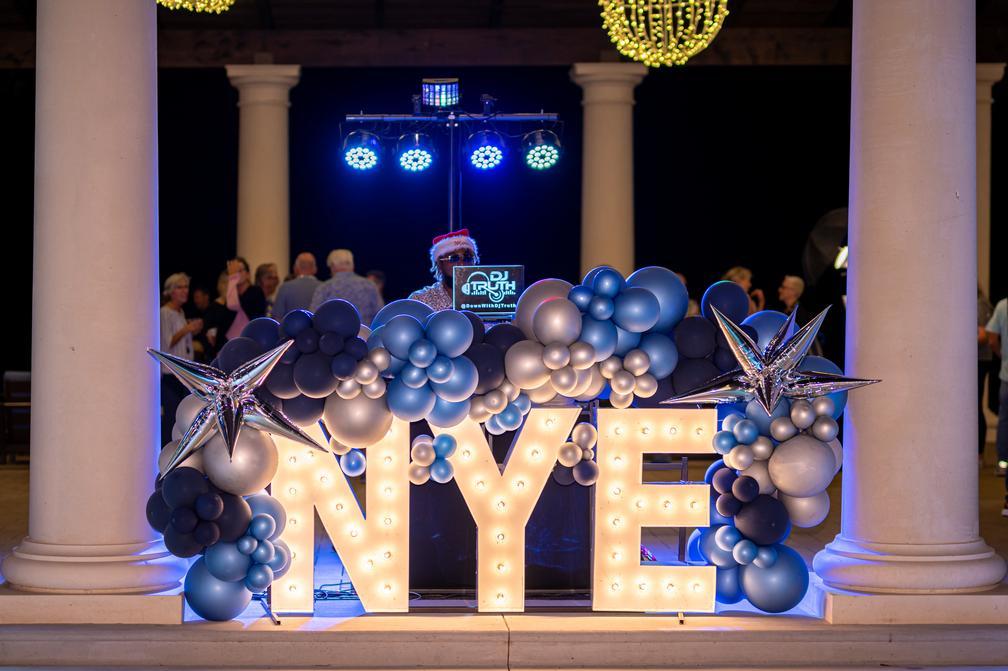 Celebrate New Year's Eve at the newly built Waterside Place Plaza in Lakewood Ranch from 6pm to midnight! Produced by Lakewood Ranch Community Activities, spend your last Sunday of the year dancing the night away with live music by DJ Truth, indulge in tasty food trucks and drinks and enjoy games for all ages! As the highlight of the night, witness a breathtaking live Drone Light Show.
Sarasota Pineapple Drop Carnival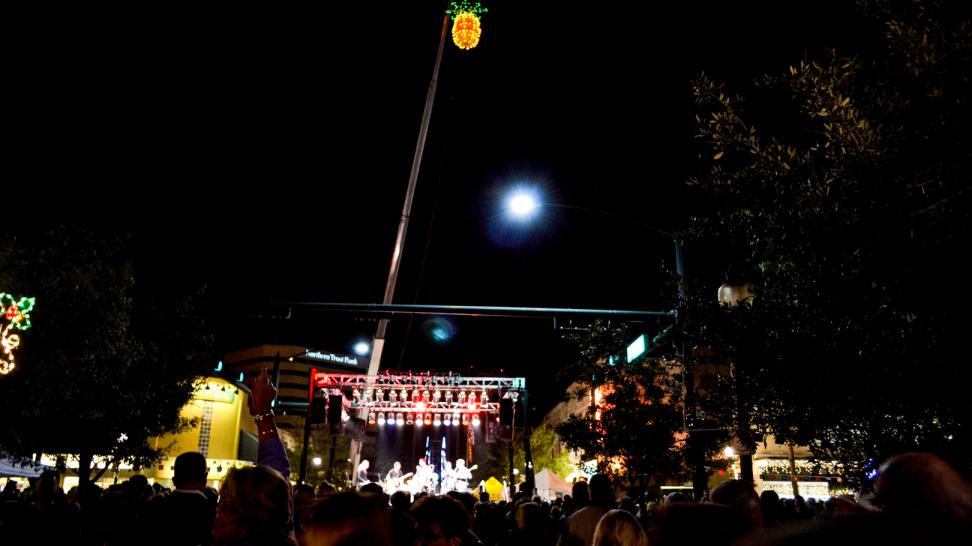 The fun kicks off on the morning of December 31st with a family-friendly block party at Lemon Ave and Main Street of Downtown Sarasota. Find amusement games and carnival rides at Selby Five Points Park, live music from local bands and tons of options for food and drink (including spots with a full bar) throughout. Per tradition, it all culminates with the iconic Pineapple Drop, the giant glowing pineapple of lights, at midnight and the spectacular fireworks display over the bayfront that follows.
Festivities start at 10am and run till 1am. Live music starts at 8:30pm with Top 10 country artist Chas Collins, followed by
22N dance band, and SRQ Beats DJ. Find more event details for Dreamland Amusement's Sarasota Pineapple Drop Carnival here, including wristbands and ticket pricing.
New Year's Eve Beach Bash at Sharky's on the Pier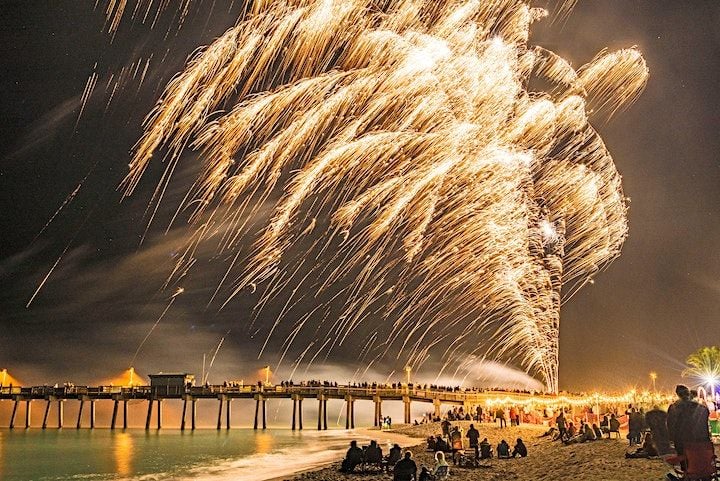 Kick off 2024 on the shores of Sharky's on the Pier at Venice Beach, where a night of dancing to the lively tunes of Scarlet Drive, a Gulf Coast-based five-piece and female-fronted band that specializes in high-energy covers (from the 70s to now) and original tunes, fills the night-air with electric sounds. Enjoy bites from Sharky's Snack Shack Food Truck before it all culminates in a breathtaking fireworks show at midnight, silhouetted by the iconic Venice Fishing Pier. The evening will only get better from there.
Gates open at 7pm, live music starts at 8pm. Early bird tickets are $30, and $40 after December 23rd. Beachfront and upper deck VIP experiences are also available for $75-$175. Learn more about Sharky's on the Pier NYE Beach Bash here.
New Year's Eve Gala and Lights in Bloom at Selby Gardens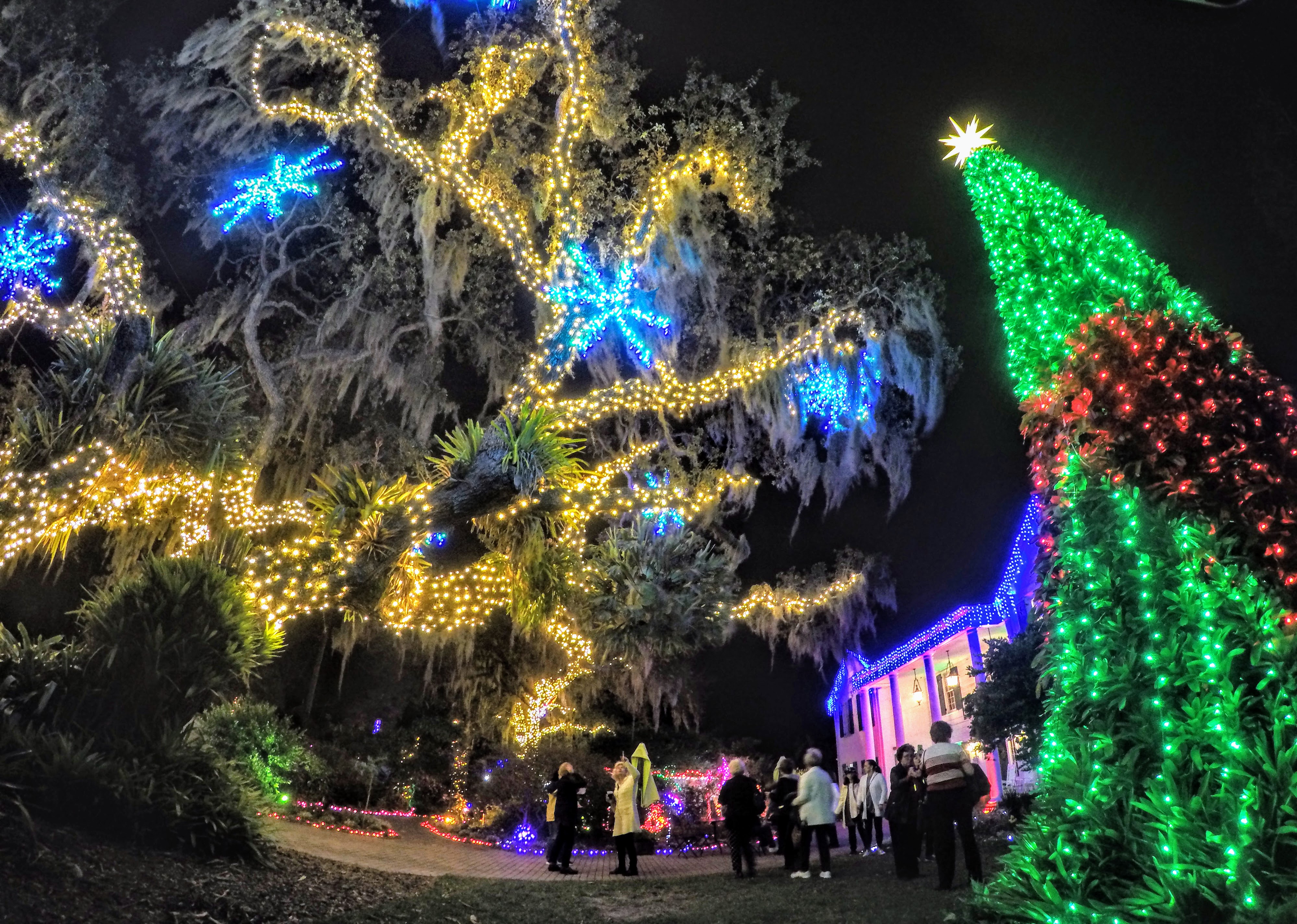 Make New Year's Eve a sophisticated black-tie affair at Marie Selby Botanical Gardens' Downtown Sarasota Campus. Begin the night with private access and tour of the award-winning Lights in Bloom: An Open-Air Holiday Light Show, indulge in passed hors d'oeuvres and a seated four-course dinner by Michael's on East. After, get ready for a show of incredible performances by The Sarasota Ballet, The Margaret Barbieri Conservatory, and DJ Karim. The countdown to the new year culminates with a champagne toast and a perfect view of the fireworks overlooking Sarasota Bay when the clock strikes midnight.
The New Year's Eve Gala runs from 7pm-1am. Individual tickets start at $450. Find more details and snag your gala tickets here.
New Year's Rooftop Soiree at The Westin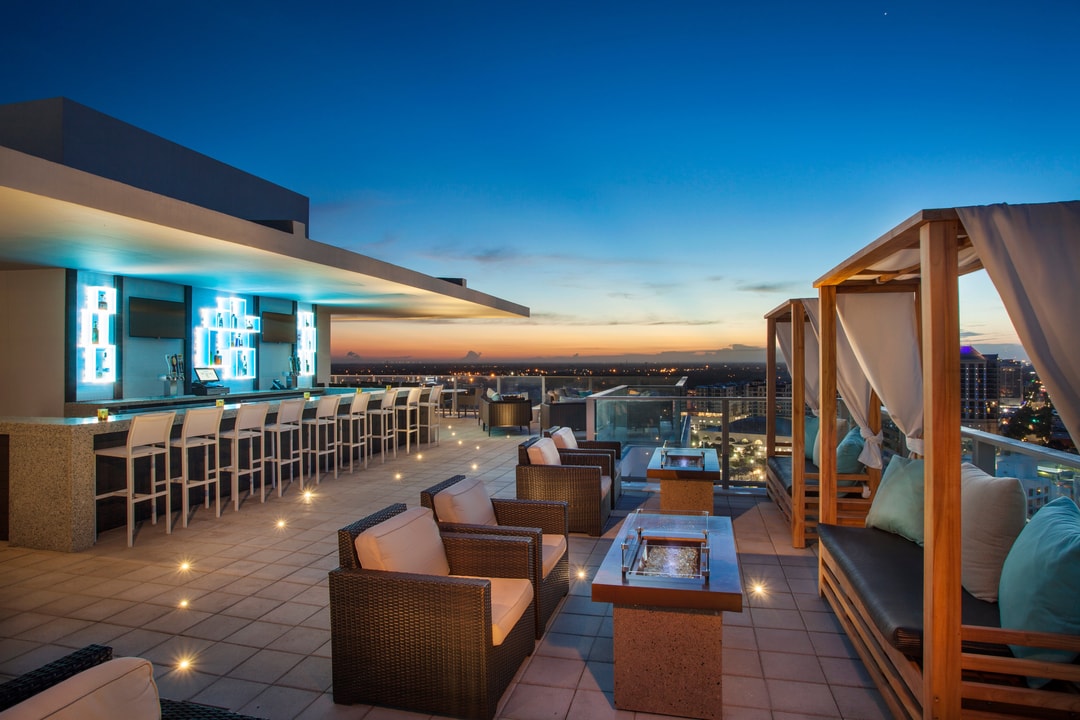 Head to one if the tallest buildings of Downtown Sarasota at The Westin's rooftop for a sensational soiree. Bring in the New Year right with the stunning rooftop views of downtown and arguably one of the best views of the firework show that will take place at Sarasota Bayfront Park. The Rooftop Soiree is 21+ and will feature a DJ, two bars, a dance floor, party favors and a complimentary champagne toast at midnight.
The event runs 9pm-1am. Tickets begin at $120 and can be purchased here.
Mango Drop NYE Party & Celebration at Hotel Venezia
Sunny Jim and John Patti are ringing in the New Year with a three-day celebration at the Hotel Venezia in Venice. The festivities begin on Friday, Dec 30 with a Meet n' Greet at the hotel where James and John will welcome you to the party. We'll have hors d'oeuvres and there is a cash bar in the room. The next evening we'll celebrate with dining and dancing to the music of Tropicool - original Troprock songs and old Caribbean favorites. At midnight, the "Mango will Drop" with the countdown and champagne will flow! Everyone receives a champagne toast to mark the new year. On New Year's Day, enjoy an Acoustic Breakfast with Sunny Jim and John Patti.
The hotel has arranged a great special rate for guests, so book your room today. Otherwise, event registration is $198/person, and includes the Saturday Meet n' Greet; Sunday Dinner/New Year's Eve Party; and Monday Songwriter's Breakfast on New Year's Day. Learn more and purchase tickets here.