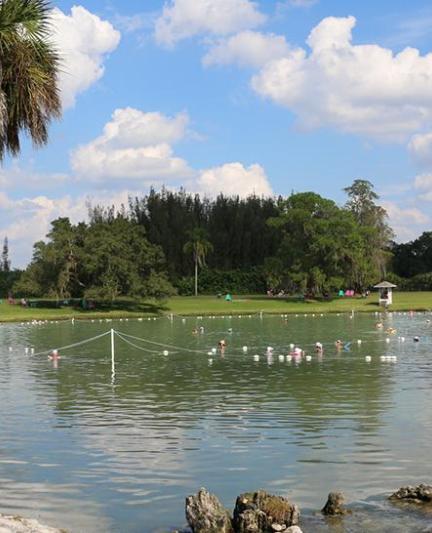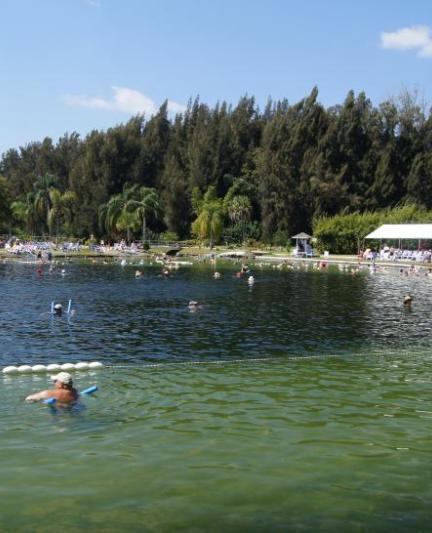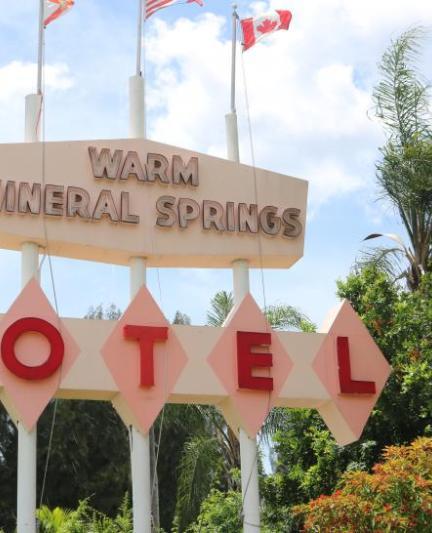 Take a Wellness Day at Warm Mineral Springs
Soak in the healing qualities of Warm Mineral Springs Park this summer with a day trip to North Port
Warm Mineral Springs, the only natural warm spring in the state, is back open after having been closed due to damage from Hurricane Ian. One of the largest natural mineral water springs in the world, Warm Mineral Springs in North Port is Florida's only hot spring open to the public.
The 83-acre site has been known to attract more than 150,000 visitors annually to enjoy some spa-like recreation and wellness by soaking in its warm waters. A day trip to Warm Mineral Springs Park will leave you feeling refreshed and relaxed. At over 200 ft deep, you can soak, swim, free dive or even scuba dive in the 30,000-year-old sinkhole all year round.
Minerality of the Springs
With a consistent average temperature of 85 degrees year-round, its 9 million gallons of fresh water replenishes itself every two hours. Those who have been to the park before, know the wonders of stepping into Old Florida and enjoying its aquatic healing properties here.
The natural resource is comprised of 51 minerals and is said to have one of the highest mineral contents of any natural spring in the country. What do these minerals mean? Many bathers in the springs will attest to its therapeutic benefits to soothe body aches and pains associated with arthritis.
Park Admission & Facilities
Offering a large parking lot, a gift shop, picnic tables, shower/changing rooms and restrooms, it's easy to spend a full day with the family at the springs. And if you want to make an entire weekend out of it, book a room at the Warm Mineral Springs Motel onsite at the park to make the most of your trip to North Port!
The park is open Sunday - Saturday, 9:00am - 5:00pm to the public. Daily admission is $8 per person for Sarasota County residents and $11 per person for non-residents. Children five and under are free.
*Please note, due to impacts from Hurricane Elsa and Ian - the building complex which includes the gift shop, permanent showers, restrooms, changing facilities and lockers are not currently available. A modular admissions building has been brought onsite. A portable restroom trailer is available for visitor use. Concession services will not be available onsite; but visitors have the option to bring in small coolers for food and drink. Glassware and alcoholic beverages are not allowed.