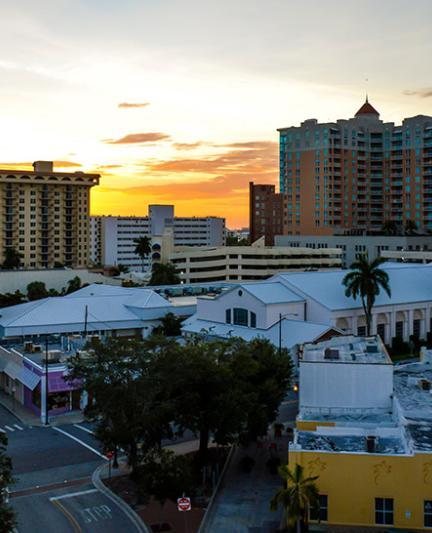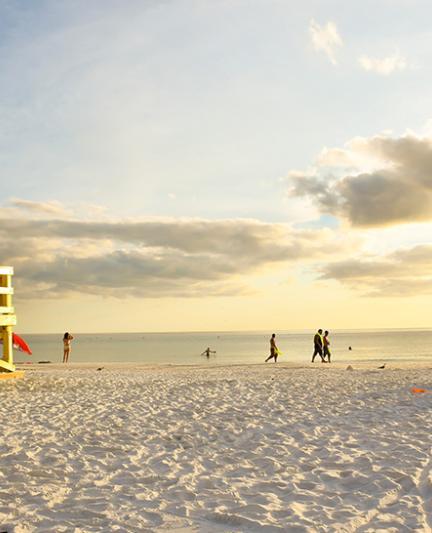 Sunny Summer Weather Year-round in Sarasota
Take a dip in the warmer side of the pond: Southwest Florida's Gulf Coast has a tropical climate and some of the best beaches in the world.
Whether visiting for the first time or the tenth, there's plenty to do in this American coastal destination. Enjoy five sun-soaked suggested activities while vacationing in Sarasota County:
First Stop: Siesta Beach on Siesta Key
If you've heard of Sarasota, then its more than likely you've heard of Siesta Beach. This white, quartz-sand beach was the 2015 top-ranked U.S. beach by Trip Advisor reviewers, and ranked in the top 15 in the world.
This pristine beach is perfect for a game of sand volleyball, building a sand castle, or just simply lounging in its satin-soft, cool-to-the-touch sand. There are concessions, a playground, tennis courts, picnic shelters and more. There's no cost to park in the public parking lot, and Siesta Key Village is about a 10 to 15 minute walk, or a quick trolley ride down the road.
Watch: 360 degree view of Siesta Key
Free-spirited visitors will want to come one hour before sunset to the beach on Sundays, when a community drum circle spontaneously bursts to life as the sun fades into the Gulf. There are several other great events throughout the year on the beach, such as the Siesta Key Crystal Classic in November, the Fiesta on Siesta Key in April, and the Siesta Key Fireworks show in July.
Watch:
Paddle through nature
Enjoy a vibrant ecosystem of nature and wildlife by paddle in Sarasota bay. Ted Sperling Park is the perfect launch site for a journey through Lido Key's system of mangrove tunnels and the nearby islands in between the key and mainland Sarasota.
Out in the bay, during the right the conditions, you will find dolphins hunting fish, manatees passing through the bay, birds diving for bait and fiddler crabs scurrying up the limbs of shoreline mangrove trees.
Once in the awe-inspiring serenity of the tunnels, there will be more frantic fiddler crabs, which are completely harmless, a myriad of jellyfish, jumping mullet, and even perhaps a school of red fish or a large snook on the prowl for its next meal.
Catch a fresh dinner
While visitors can fish the shores and piers by foot, there's no better chance to enjoy a self-caught, fresh fish dinner than to hire a local guide for some inshore or offshore fishing.
Experienced and novice fisherman alike will enjoy the diverse array of fishing opportunities in Sarasota bay and offshore. Because the bay is a natural estuarine with three sources of freshwater, there's a big range of habitats, which mean multiple species of fish call this area home. It's not uncommon for fisherman to get an inshore grand slam, that is catching a red fish, spotted seatrout and flounder, all in a four hour charter.
Fisherman interested in reeling in some bigger fish such as amberjack, cobia, king mackerel or grouper will want to schedule an offshore charter. These fish can pack a punch and give fishermen the fight of their life! That is, until they would like to have a real challenge catching the ultimate fighting fish: the tarpon. These fish arrive to Sarasota shores mid-may and stay until about early July. Even very experienced anglers can struggle to reel in these powerful behemoths.
Watch:
Dine al fresco
Why eat inside when it's so nice outdoors? Sarasota County's warm climate has attracted people and tastes from across the world. Many chefs might be considered culinary artisans as they craft the presentation and palate of dishes with a unique personal flair, drawing inspiration from Asian, African, South American and European flavors.
In any district of the destination there is almost always an option to enjoy those dishes in the warmth of Sarasota County's climate. Consider the live music, creative martinis and brick oven pizza at Mattison's City Grille in downtown Sarasota, or head out to Longboat Key for a fresh fish dinner at Dry Dock Waterfront Grill. Looking for a relaxed atmosphere after a day at the beach? Try Siesta Key Oyster Bar in the heart of Siesta Key Village.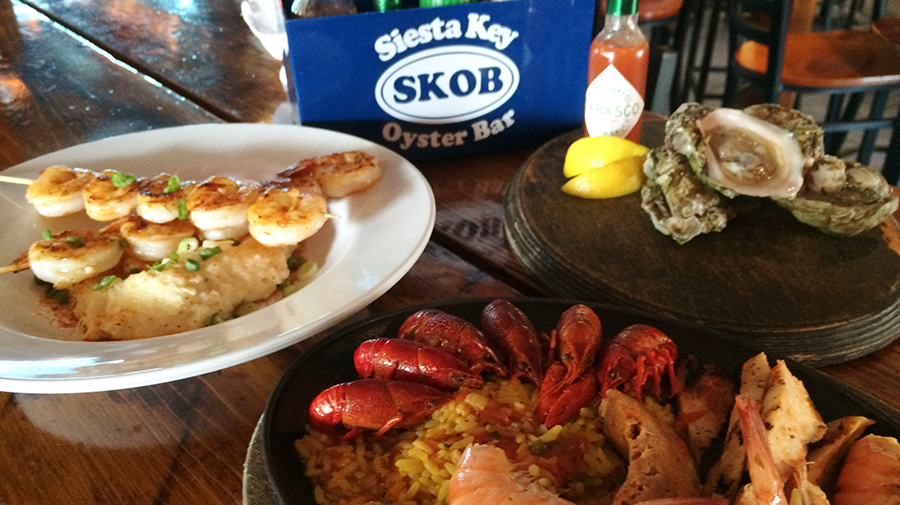 A romantic bay tour
Say good night on a sunset cruise through the bay — a perfect way to close out an adventure packed day. Many area fishing guides offer wildlife tours and sunset tours, but other options include the LeBarge Tropical Cruise or the Marina Jack II. Both depart from the Sarasota bay front marina and are truly memorable ways to enjoy the sunset.
History
When John Hamilton Gillespie left his Scottish home and visited Sarasota for the first time in 1886, it is no wonder why he never left. At that time, Sarasota was a small village, but Gillespie saw potential and, as the city's first mayor, he developed the fishing town into a thriving cultural hub.
Today, thousands of Europeans and other international travellers flock to the cities and towns of Sarasota County. Most come for the beach and sunshine, but then come back when they discover the arts, culinary scene, and natural beauty of wild Florida habitats.
Inspired to learn more?
Check out hotel listings or watch more great videos of the destination:
• Mesmerizing video of Casey Key, Florida
• One Minute in Venice, Florida
• Gulf Coast Destination: St. Armands Circle, Sarasota FL