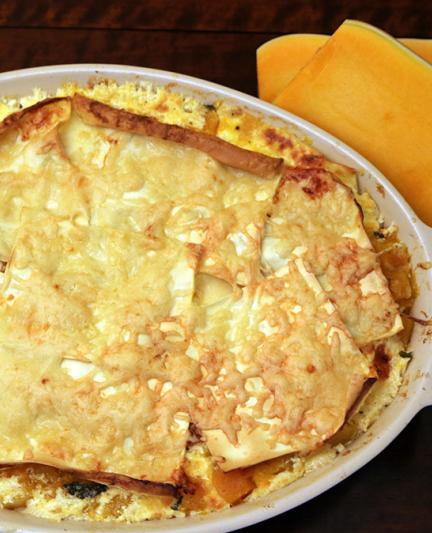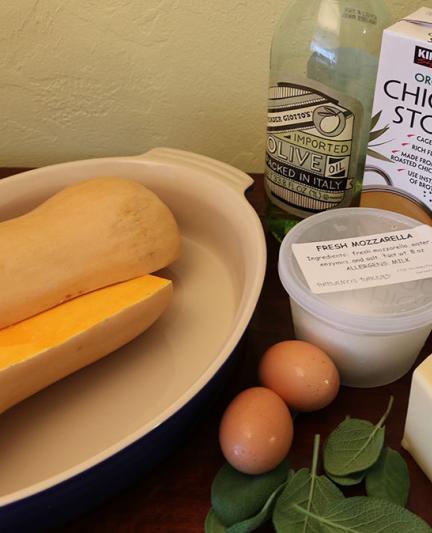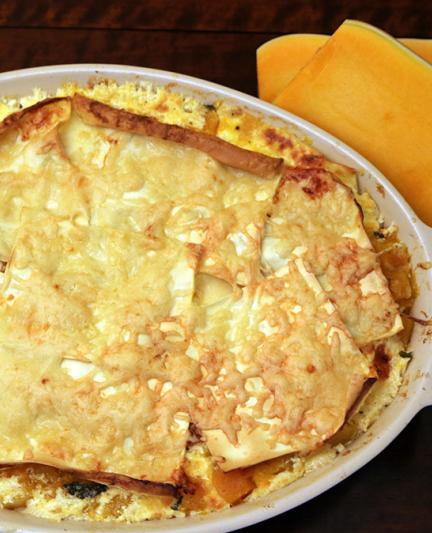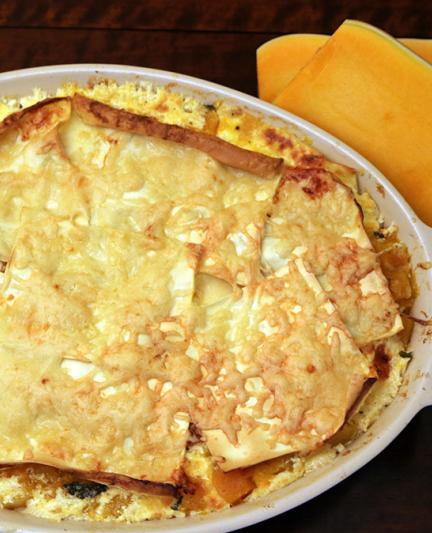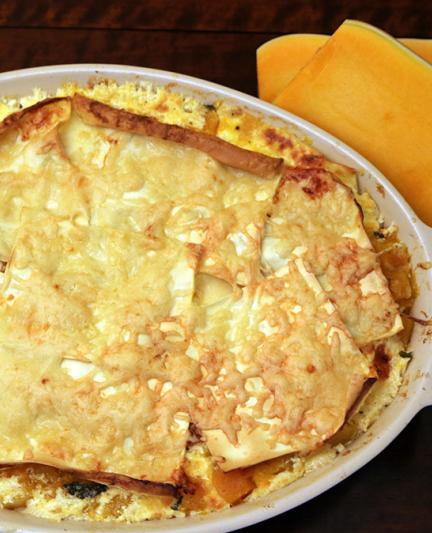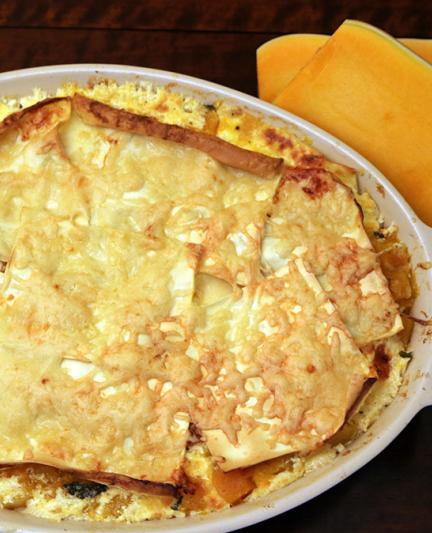 Savor the holidays with a Florida Butternut Squash and Sage Lasagna
The holidays approach, start planning recipes for special events, such as the Florida Butternut Squash and Sage Lasagna
As the holidays near, Florida farmers are hauling in the fall and winter crops. The generous selection of squash - from butternut to acorn - begins to fill our markets, inspiring seasonal dishes. Butternut squash is a versatile vegetable used for recipes - from soup to salads.
This is the time when guests arrive to celebrate, and Florida's Butternut Squash Lasagna dish is worthy of a special occasion. This meatless casserole is both tasty and full of flavor for your next special meal – and ideal to serve as a main course or as an accompaniment.
Florida Butternut Squash and Sage Lasagna Recipe
Serves 8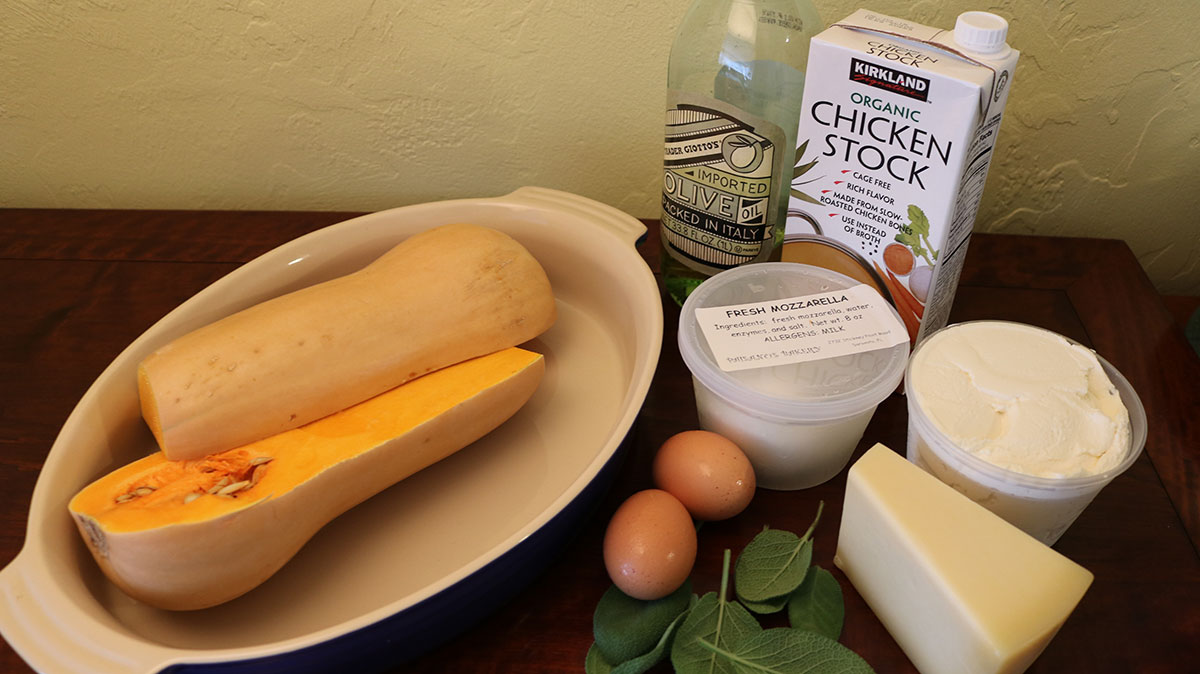 Lasagna Noodles
1 – 8 ounce package of lasagna noodles. Follow directions for cooking, if required.
OR
Fresh lasagna noodles – 8 strips of 4" X 13"
Note: Italian delis/bakeries or specialty stores carry fresh pasta.
Squash
1 Large Butternut Squash (3.5 pounds), cut into 1" pieces
2 Tablespoons of olive oil
1 teaspoon salt, ½ teaspoon pepper
Cheese Mixture
1 pound whole milk ricotta cheese
½ pound fresh mozzarella cheese, coarsely grated (2 cups)
½ cup of heavy cream
2 egg yolks
Nutmeg
½ teaspoon salt
Sage Mixture
2 Tablespoons unsalted butter
½ cup loosely packed fresh sage leaves, coarsely chopped
Squash Mixture
½ cup low-sodium chicken stock
Final Topping
1 & ¼ cups (4 ounces) fresh grated Parmesan cheese
Equipment
1 – 4 quart baking dish
1 vegetable peeler for squash
1 baking sheet to roast squash
1 hand grater for cheese
1 large bowl for cheese mixture
1 medium bowl for squash mixture
1 small frying pan
1 large pan for roasting squash
Directions
Preheat oven to 425 degrees
Step One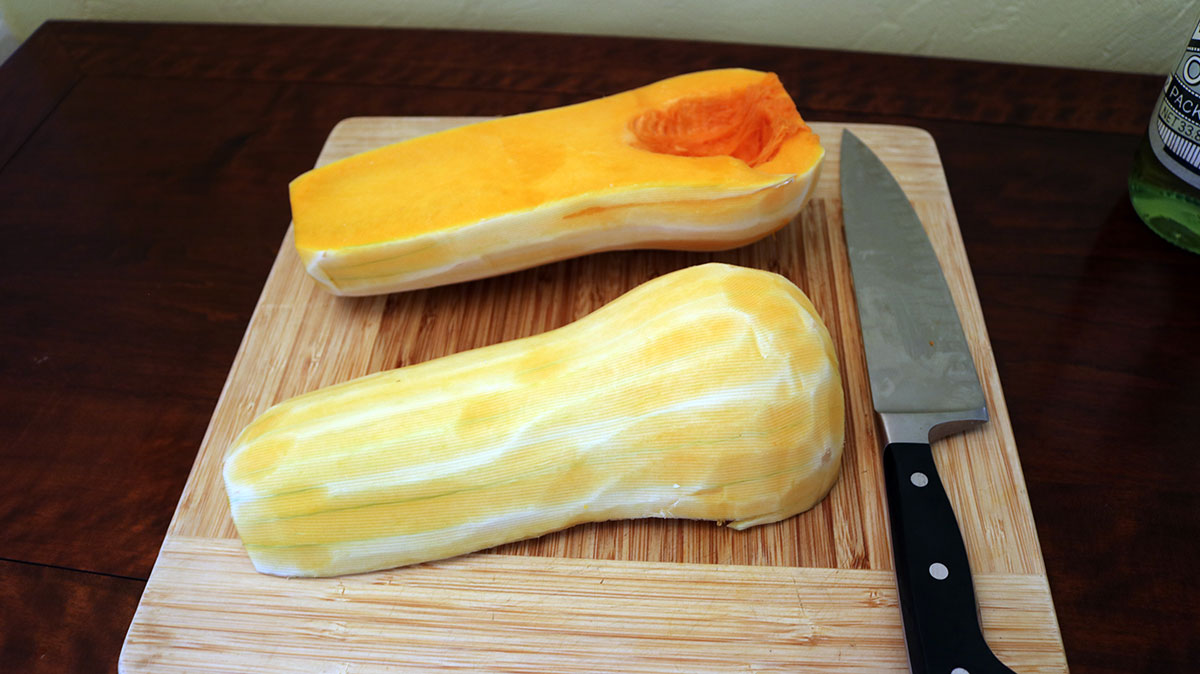 Using a vegetable peeler, peel the outside of the squash. Remove the seeds.
Cut the squash in 1" cubes. Place the squash on the baking pan, add 2 Tablespoons of olive oil, add 1teaspoon salt and ½ teaspoon of pepper. Using your hands, mix the squash so it is evenly coated with oil. Bake 30 minutes. Remove from oven, let cool.
Step Two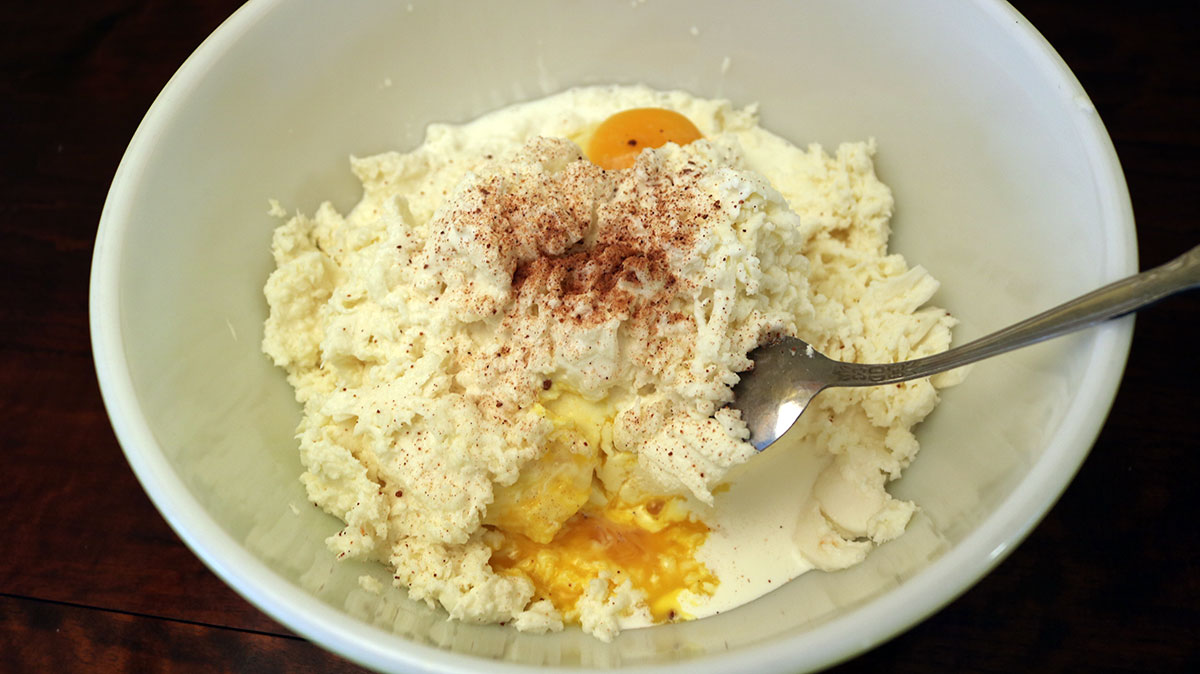 Reduce oven temperature to 375 degrees. In a large bowl combine 1 pound of ricotta cheese, 2 cups of fresh mozzarella cheese, ½ cup of heavy cream, 2 egg yolks (separate yolks from egg whites), and a pinch of nutmeg. Add a ½ teaspoon of salt. Using a spoon, combine the ingredients.
Step Three
Using a small frying pan on medium-high heat, add 2 Tablespoons of butter bring to a sizzle, and add the ½ cup of coarsely chopped sage. Cook until golden brown and slightly crisp, 3-4 minutes. Set pan aside.
Step Four
In a separate bowl, take 1/2 of the roasted squash, and using a wooden spoon or potato masher, coarsely mash the squash. Add the remaining squash, and the contents from the butter and sage mixture. Add ½ cup of chicken stock. Add ½ teaspoon of salt and ¼ teaspoon pepper.
Assembling the Lasagna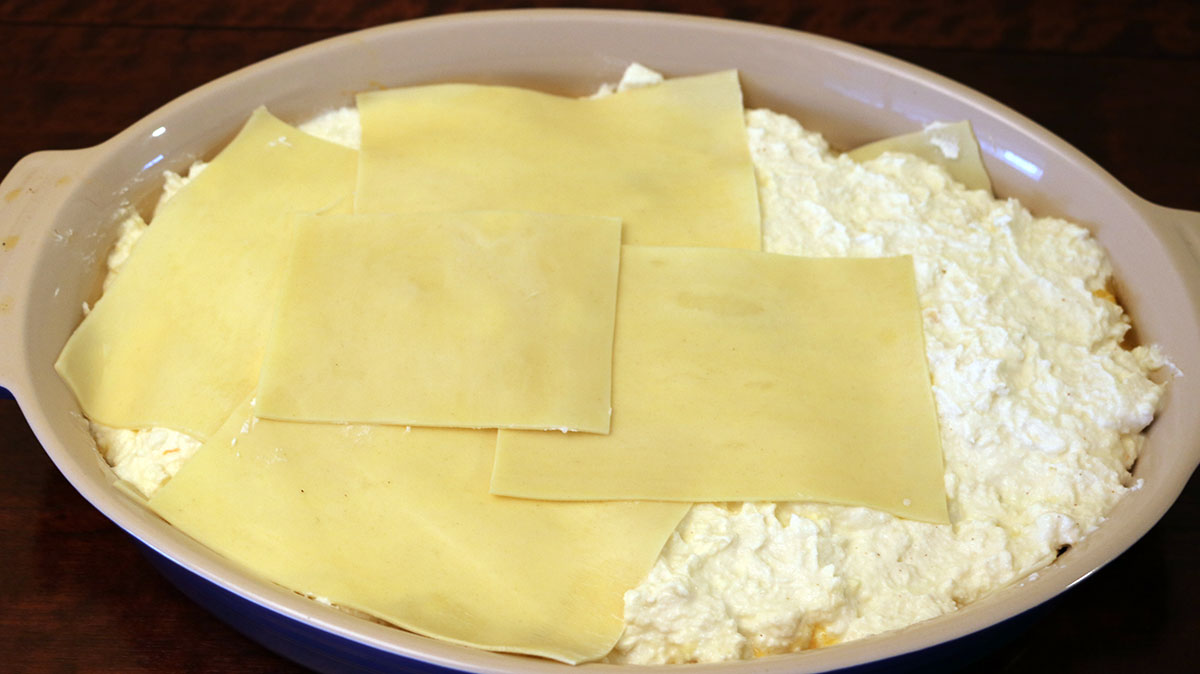 Using the lasagna pan, begin by taking 3/4 cup of the ricotta cheese mixture, and using a spatula, spread over the bottom of the pan.
Next, top with a layer of noodles. You may want to cut the noodles in ½ to cover the dish corners if an oval shaped dish.
Next, spread ½ the butternut squash mixture over noodles.
Then, spread 3/4 cup of ricotta cheese mixture over the noodles.
Repeat layering noodles, squash, and the final layer of noodles and ricotta cheese mixture.
Top the ricotta cheese mixture with 1 & ¼ cup of Parmesan Cheese
Baking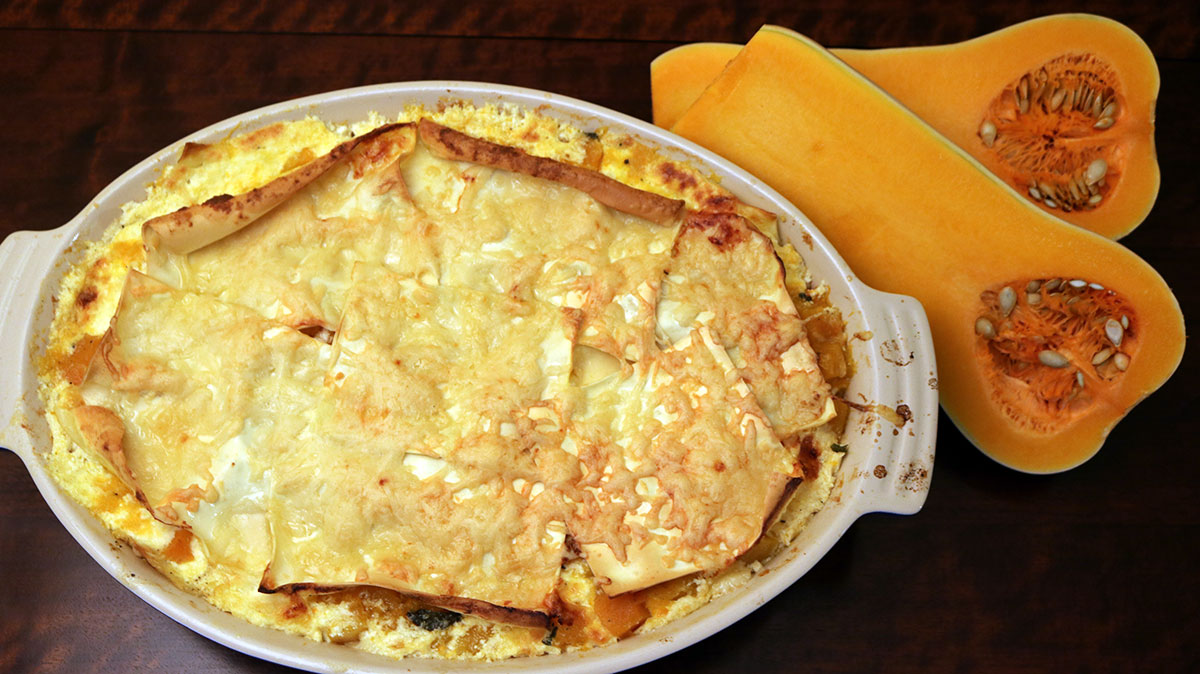 Place baking dish on a rimmed baking sheet pan and bake 35-40 minutes or until golden brown.
Let stand 15 minutes before serving.
Recipe adapted from Martha Stewart Living.
Sarasota native Robin Draper is a columnist and owner of the award-winning "Blog of the Year" and "Best Travel Blog" website, AuthenticFlorida.com, a travel and lifestyle blog devoted to the simple and delightful pleasures for Florida living.