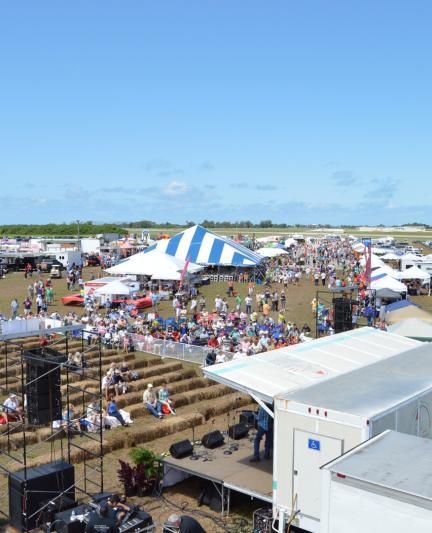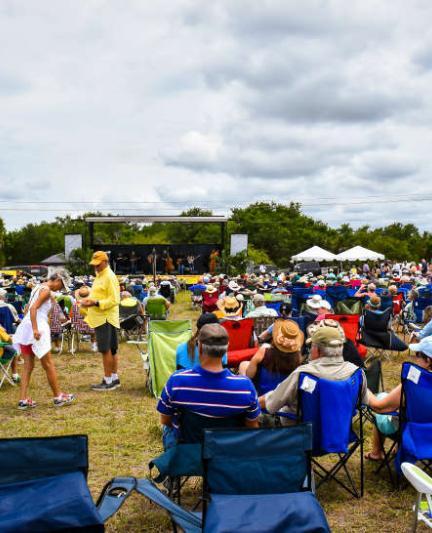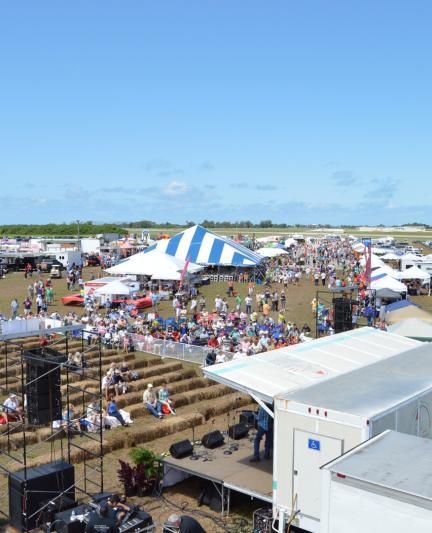 Sarasota's Tasty, Toe-Tapping BBQ Weekend
Those craving a spiced, slow-cooked delicacy and live music will find both in Sarasota County this March.
To make the most of your early spring trip to Sarasota County, you have got to get outside. Beyond leisurely strolls, and dips in the water, we have a weekend chock full of fabulous festivals to help you soak up the community culture as well as the warm sunshine. This year, March 29 and 30 features not one, but two big BBQ and music festivals.
Sarasota's Music Compound is a fabulous place for musicians young and old to come together and celebrate all things music. Its classes cater to students beginning at age 3 and continue up to those in their 70s. Students can take private lessons or collaborative classes and stretch their musical muscles with new friends. With all that talent, it seems only natural to showcase their students as well as invite professional musicians out to celebrate with groovy tunes and tasty treats.
In its 5th year, the festival is changing venues and teaming up with The Bazaar on Apricot and Lime. That means guests can go inside to beat the heat and shop the many local treasures the indie market has to offer.
This year's festival is packed with a killer lineup of local bands ranging from blues and soul to psychedelic folk. The site will feature two tents for music, one for the pros and one for the students allowing guests to watch the budding talent fostered at the Music Compound. While enjoying the sweet tunes, guests will have access to a variety of craft beers from around the country, with local favorites Motorworks Brewing and Big Top Brewing Company also in the mix.
And what about the food? Not to worry, this year's party will be jam packed with all things barbecue including BBQ chicken pizza from Pizza SRQ, BBQ pork offerings from Smokin Mama Lora's, and sweet treats from the Bad Girl's Baking Co-Op.
The best news about this year's event is that it is free for everyone, with the option to purchase a $15 VIP ticket. VIP ticket holders will be given a generous sampling of the barbecue treats from the festival. This year's party goes from 11 a.m. to 4 p.m. so get there early to enjoy!
BONUS: Use the exclusive promo code "BBBSRQ" to save $5 on a VIP ticket!
The 10th Annual Suncoast BBQ & Bluegrass Bash
Down at the southern end of town, a professional pit master BBQ throw down will be taking place at the Venice airport for the Suncoast BBQ & Bluegrass Bash. The festival was tabbed with hosting this year's 2019 Florida BBQ Championship which has competitors vying for a $20,000 purse, state champion bragging rights, an automatic entry into the World Food Championship as well as qualification for several other national BBQ competitions!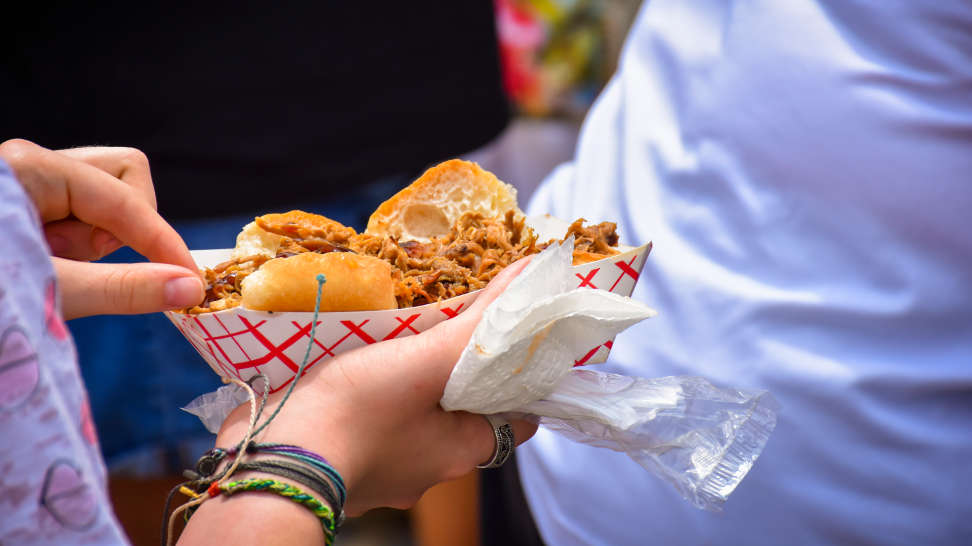 As if sampling world famous barbecue wasn't enough, guests can also try as much chili as they can handle for $5 at the Chili Cook-Off. Locals help choose who wins Best Chili, voting after considering all the delicious options of course. Proceeds for this charity cook-off and the festival as a whole directly support the Suncoast Foundation.
This year's festival is a two-day affair kicking off Friday, March 29 at 5 p.m. with a giant fish fry where guests can enjoy fish, shrimp, crab cakes and all the fixins. Enjoy the opportunity to meet competing pit masters and share a beer with friends and family while celebrating the start of the weekend. Live bluegrass music will be featured all day and night so that you can dance off all those calories leaving you with the perfect excuse to go back for seconds, thirds and fourths!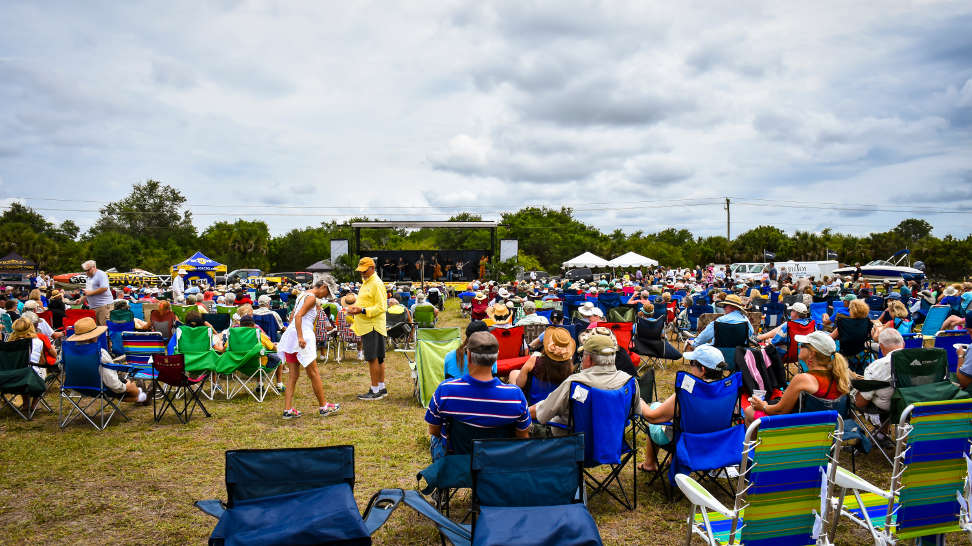 Admission for the Suncoast BBQ & Bluegrass Bash is free, and net proceeds will be donated to the Suncoast Foundation for Handicapped Children, benefiting area non-profits that provide services for people with disabilities.