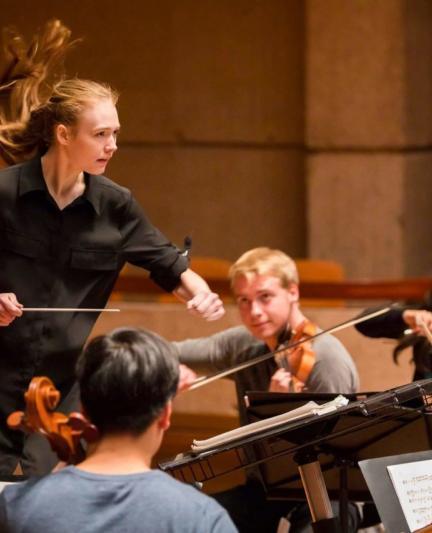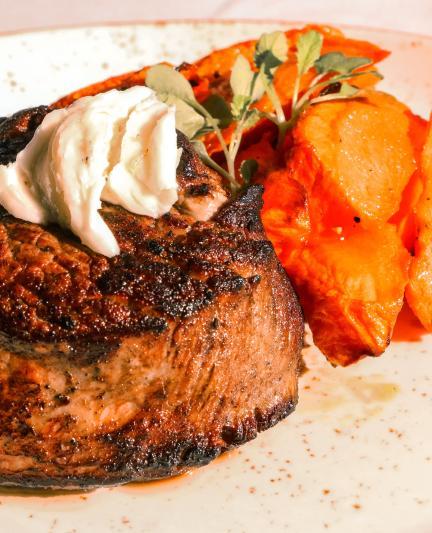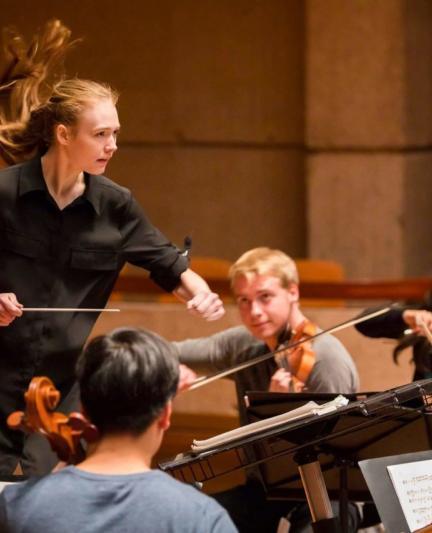 Sarasota Music Festival to Highlight 100 Years of Women's Right to Vote
The 56th season of the annual concert series by Sarasota Orchestra joins the destination-wide Suffragist Project arts and education series
For the first time in its history, the 2020 Sarasota Music Festival will feature themed programming – a move inspired by the 100th anniversary of women's right to vote.
The 2020 festival was designed to support Sarasota Orchestra's participation in the Suffragist Project, a months-long effort celebrating the passage of law that gave women voting rights.
Sarasota Orchestra joins more than 55 organizations in Sarasota and Manatee counties that have pledged to mark women's suffrage through a nine-month-long calendar of related events ranging from performances and lectures to visual art exhibitions, panel discussions and in-school educational offerings.
Sarasota Orchestra will showcase its participation in the project through the Sarasota Music Festival because of its flexible concert format and commitment to exploring lesser performed works, said Jeffrey Kahane, Music Director of the Festival.
Titled "Voices Unbound," the festival highlights the history of women in classical music, going back to the 11th century composer Hildegard von Bingen.
"For centuries women's musical voices were muted and their impact on the canonical repertoire severely limited," Kahane said. "Sarasota Music Festival offers a platform where we can all come together to celebrate the extraordinary accomplishments of women through music – loudly, clearly, and publicly."
The 2020 Festival, entering its 56th season, runs from May 30 – June 20 and features a trailblazing schedule that includes:
a total of 16 works by female composers, making up 10 of the 14 concerts
a performance of a work by of Hildegard von Bingen, an 11th century Benedictine abbess who is one of the earliest female composers whose work survives
a panel featuring four leading women composers (Joan Tower, Caroline Shaw, Natalie Joachim, and Maya Miro Johnson)
Fanm d'Ayiti (Women of Haiti), an evening-length work for voice, flute, string quartet and electronics by composer/performer Nathalie Joachim
"Putting together the program of performers, guest composers and works of music was an inspiring process on its own," said Kahane. "To watch it all unfold in real time will be a powerful and uplifting experience for everyone, both onstage and in the audience."
About the Sarasota Music Festival
Every June, faculty artists and pre-professional musicians come together in Sarasota to study and perform chamber and orchestral music. Nearly 400 students worldwide audition to participate in the Sarasota Music Festival each year, but only 60 are accepted for the prestigious Festival, a program of the Sarasota Orchestra.
About Sarasota Orchestra
For 70 years, the Sarasota Orchestra has been engaging music lovers from around the region, and visitors from around the world. The Orchestra performs more than 125 classical, Pops, education and community engagement concerts each year, and thrives as the oldest continuing orchestra in the state of Florida. Youth programs provide concert experiences for about 10,000 students per year, and includes an extensive youth orchestra program of seven ensembles and about 350 students.