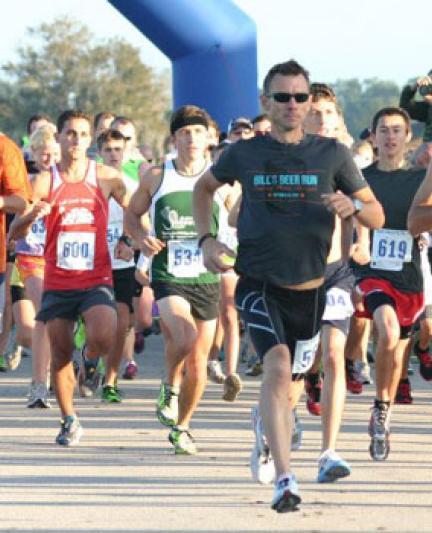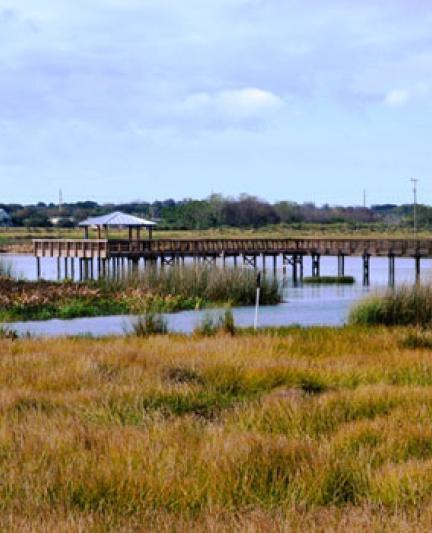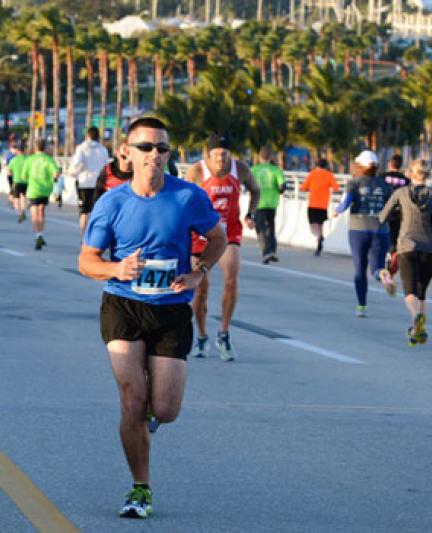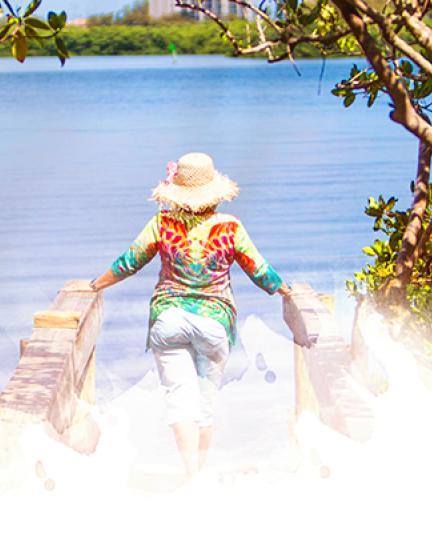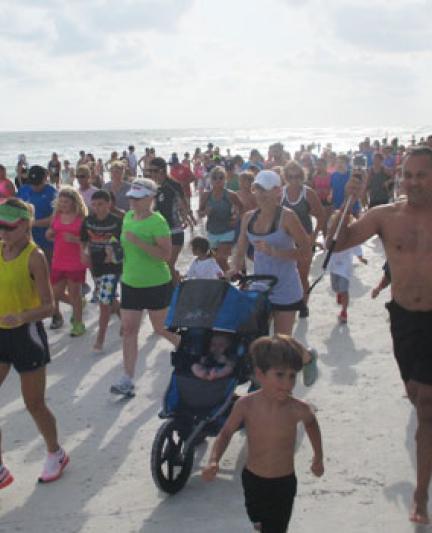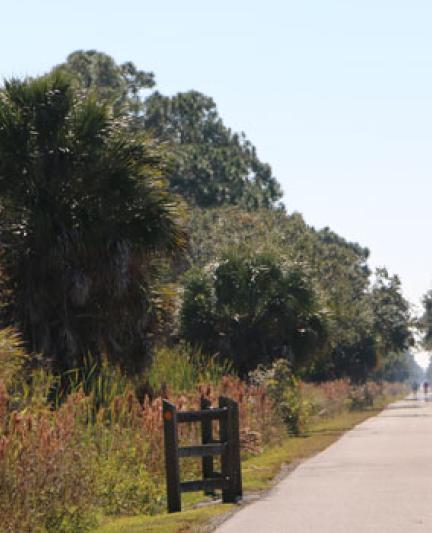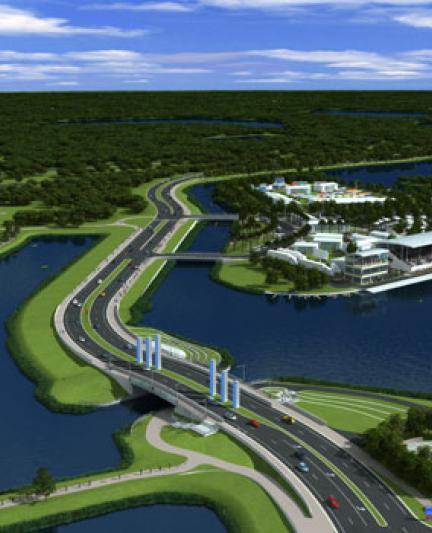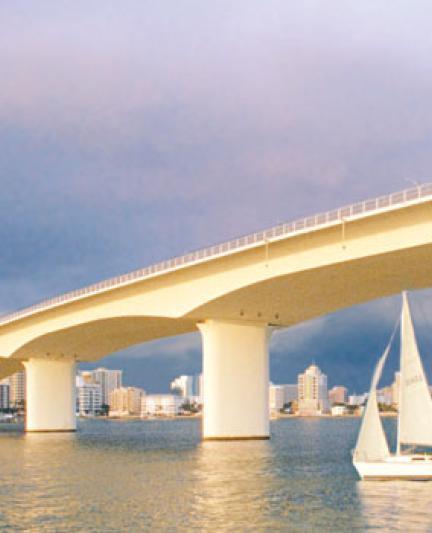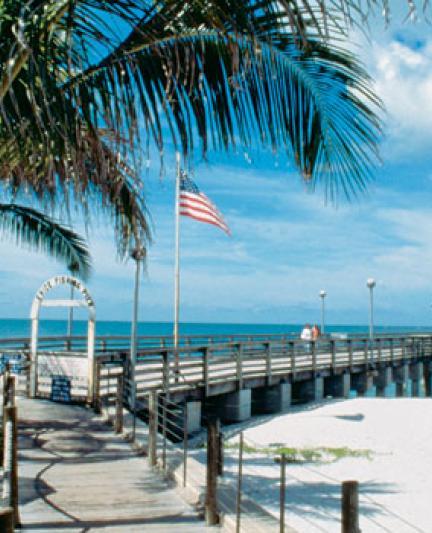 Running Locations in Sarasota County
Runners rejoice -- you can take your vacation without having to pause your training. Sarasota County is an excellent Florida Gulf Coast destination and a Runner Friendly Community, as chosen by the Road Runner Club of America.
Vacation and training for a race tend to pair together about as well as oil and water. Too often, "training" on vacation means running loops around the small park next to the hotel, or laboriously dull treadmill jogging.
Training in Sarasota County, however, can be a much different experience. This Florida Gulf Coast destination is popular for its white beaches and distinguished arts, but has also been recognized as a Runner Friendly Community by Road Runners Club of America. With several running locations near hotels and vacation rentals, long runs can double as an opportunity to explore the area.
Enjoy some of our favorite locations below and other useful information to make the most out of your stay:
Nathan Benderson Park
801 N. Cattleman Road
About:
Nathan Benderson Park is a recreational venue, the center of which is a large lake-turned-World Class Rowing facility. While the facility is often used for rowing regattas, the paved route circling the lake is often used for road races, as it's an excellent 5k route. Near the park is plenty of shopping, especially on University Parkway. Four hotels -- Fairfield Inn and Suites Lakewood Ranch, Hampton Inn and Suites University Park, EVEN Hotel and Courtyard by Marriott-University Park -- are all within 2.5 miles of the park.
The facility is just minutes away from Interstate 75. Take either the University Parkway exit and head south on Cattleman Road, or the Fruitville Road exit and head north. Pocket parks and other diversions add additional ways to vary your route if running long distances.
Distances:
3 miles: 1 loop around lake
5 miles: 1 ½ loops around lake
10 miles: 3 loops around lake
Siesta Key
948 Beach Road (Siesta Beach public parking)
About:
Voted one of the most beautiful beaches in America, Siesta Beach on Siesta Key offers seven miles of round-trip seaside paradise and, at low tide, provides a supportive and stable surface for runners and walkers. Accessible sidewalks and designed cycling/running lanes on roads provide additional options through the charming village and communities to the south and north of the beach, as well as shaded Midnight Pass Road. Nearby hotels include Best Western Plus Siesta Key, Hibiscus Suites, Tropical Beach Resorts, Hyatt Siesta Key Beach and Captiva Beach Resort.
Routes:
3 miles: Run along the sand from the public beach south and back.
6 miles: Run the entire length of Siesta Beach.
10 miles: Run 6 miles along the beach and then head to the parking lot. Run south out of the parking lot onto Midnight Pass Road. Go 2 miles and turn around.
Downtown Sarasota & Ringling Bridge
2 Marina Plaza (The parking area is by Marina Jack Restaurant and Bayfront Park.)
About:
A central spot for many local runners and walkers, the city of Sarasota has many running options, the best of which is a trip over the Ringling Bridge. Featuring one of the only inclines in the region, the Ringling Bridge offers an iconic view of the Sarasota Bayfront with options to extend runs and walks through St. Armands Circle and onto Lido Key. Nearby hotels include Hotel Indigo, Hyatt Regency Sarasota, The Ritz-Carlton Sarasota and Hotel Ranola.
Routes:
3 miles: Cross the Ringling Bridge and turn around, then run back to 2 Marina Plaza.
5 miles: Cross Ringling Bridge and continue around St. Armands Circle. Turn around and run back to the start.
10 miles: From 2 Marina Plaza, cross the Ringling Bridge to St. Armands Circle. Go north towards Longboat Key, and head right to Ken Thompson Parkway. Return through St. Armands Circle towards Lido Beach. Run south to Ted Sperling Park and turn around, go back through St. Armands Circle and then back over Ringling Bridge to the start.
Legacy Trail
303 E. Venice Avenue, Venice Train Depot
About:
The Venice Train Depot, located near downtown Venice, serves as the trailhead for the Legacy Trail -- a 10.8-mile paved road for walkers, runners and bikers. This trail runs through Oscar Scherer State Park and offers plenty for all levels of fitness. For nature enthusiasts, a run or walk along Oscar Scherer's 15 miles of trails is possible with a nominal admission fee. Plenty of hotels are near this location, including Hotel Venezia, Hampton Inn & Suites Venice Bayside, Island Breeze Inn, Motel 6 Venice, Historic El Patio Motor Hotel, Inn at the Beach and Bentley's Boutique Hotel.
For other places to hop on the Legacy Trail, trailheads are located at:
Culverhouse Nature Park in Sarasota
Osprey Junction Trailhead in Osprey
Laurel Park in Laurel
Nokomis Community Park in Nokomis
Nokomis Riverview Park in Nokomis
Oscar Scherer State Park in Nokomis
Patriots Park in Venice
Historic Venice Train Depot in Venice
Rest stations are available throughout the Trail.
Routes:
3 miles: Run north 1.5 miles, turn around and return to the start.

5 miles: Run north 2.5 miles, turn around and go back to the start.
10 miles: Run north 5 miles and turn around. Note: If you want to run the entire trail, it's 10 miles long. Instead of turning around at the 5-mile point, continue to the northern trailhead located at 7905 McIntosh Road.
You can run inside of Oscar Scherer State Park. A nominal entry fee is required. The park offers 15 miles of trails.
100 Casey Key Road
About:
Spanning approximately five miles end to end, Casey Key offers low-traffic, winding roads with sweeping views of the Gulf. Places to stay include Bentley's Boutique Hotel and Best Western Siesta Key.
Routes:
3 miles: Start at the public pavilion just over the Nokomis Bridge, run north 1.5 miles and turn around.
5 miles: From the public pavilion, run north 2.5 miles and turn around.
10 miles: From the public pavilion, run the entire length of the road and turn around.
5401 Bay Shore Road
Less than a mile from the Sarasota-Bradenton International Airport and nearby hotels, the renowned Ringling Museum and official state art museum of Florida provide the perfect backdrop to start and finish any run or walk. Low-traffic roads provide views of some of Sarasota County's most well-to-do and historic neighborhoods, including Indian Beach and Sapphire Shores, as well as inspiring views of Sarasota Bay. Near the airport, places to stay include Courtyard by Marriott-Airport, Hampton Inn and Suites Airport, Hilton Garden Inn Airport, Hyatt Place, Ramada Waterfront, Residence Inn by Marriott, Sleep Inn and Springhill Suites.
Distances:
2.3 miles: Run north to the New College of Florida campus. Run through the campus and back to The Ringling.
4 miles: Run north to New College of Florida's campus. Run south past The Ringling. Turn right onto Sapphire Road. Run to the end, turn left, and run until you must turn left again. Turn left, turn right onto Bay Shore Road, and continue south to Sarasota Jungle Gardens before returning north to The Ringling.
10 miles: Run north to New College of Florida's campus. Run south past The Ringling. Turn left onto Sapphire Road to the bay. Turn left and run until you must turn left again. Then turn right on Bay Shore Road and run until you reach U.S. 41. Turn around and run back to The Ringling.
February: Sarasota Music Half Marathon & 10K, Superhero 5K/10K/1Mi, Sarasota
March: Shark's Tooth 10K & 5K, Venice
June-August: Summer Beach Fun Runs, Siesta Key and Venice Beach
September: Venice Half Marathon, Venice
October: Bill's Beer Run, Casey Key
December: Christmas Glow Run 5K, Sarasota; Florida West Coast Half Marathon, Sarasota; Classic Rock Half Marathon, Venice/North Port
For a race calendar, visit manasotatrackclub.org.
Downtown Sarasota & Ringling Bridge
Siesta Key Beach
Casey Key
The Legacy Trail
Oscar Scherer State Park
More Resources
The region's largest running club with more than 750 members offers annual race calendar and information on local training runs and programs for all ability levels.