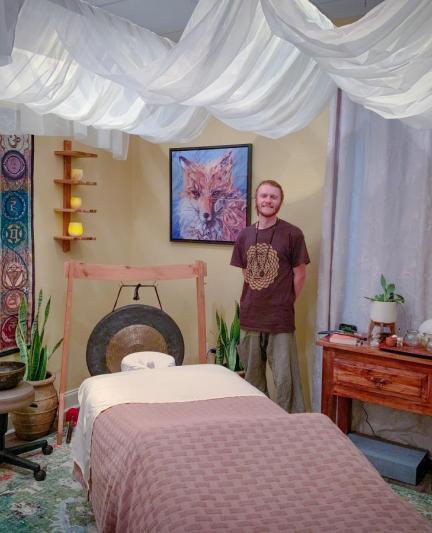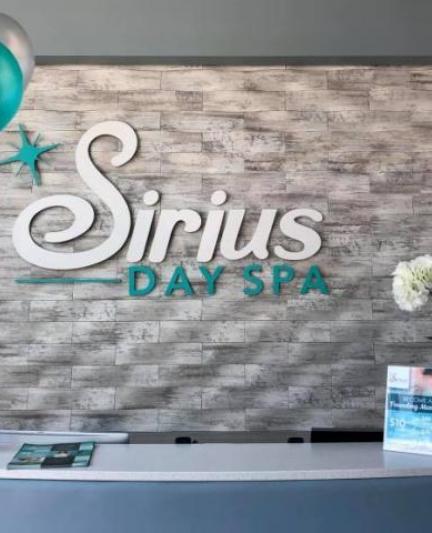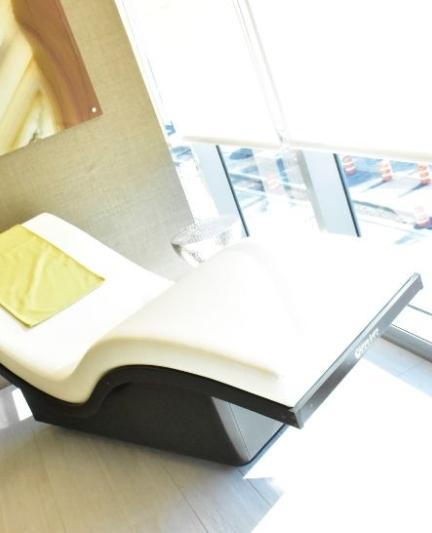 Put the Aaah in Spa: Sarasota Day Spas
Pamper yourself with services at these unique Sarasota spas for the ultimate relaxation experience
Escape from it all and indulge in a little 'you time.' Spas throughout Sarasota offer services to cater to any need, from relaxation to recovery, improved heath to anti-aging. If you're looking for something traditional or something unique, these spas have got you covered (sometimes in mud).
The Spa at the Resort at Longboat Key Club
For the ultimate spa experience, enjoy your massage or facial within walking distance to the beach at the exclusive Spa at the Resort at Longboat Key Club. Members of the club or guests of the resort have access to their luxurious spa and wellness programs. Their Day Packages are not to be missed; I especially love The Duet, which is packaged for two and a great bonding day to share with a loved one, be it a parent, friend, partner, etc, or The Sampler, so you can avoid the unnecessary stress of picking your spa service and enjoy three options. The Sports is designed for men's specific needs and The Mom-to-Be pampers our special ladies with babies on board. Each month they feature spa specials unique to that season.
Mandala Med Spa & Yoga Shala
Enforce your inner and outer beauty with a voyage to the holistic-minded Mandala Med Spa & Yoga Shala. Their extensive services menu ventures beyond the expected and embraces methods and practices from Thailand, such as Herbal Poultice treatments and Thai massage; Indonesia, with their Javanese Lulur; Japan, home of Reiki; and China, the origin of cupping, which helps the flow of "qi" in your body. More common services such as facials and massages, as well as meditation and yoga, find their home in this temple of well-being. Spa Packages designed based on your astrological sign cater to your personal needs - I, for example, "run hot" as an Aries; my spa package includes a cooling body wrap and Nai Plai. Cool!
Sirius Day Spa
Now opening its second Sarasota location, Sirius Day Spa is the ideal spa for those who are 'serious' about their health and well-being. Unlike most spas, Sirius serves as an optional membership, where your monthly dues apply 100% towards your own lifestyle at a 40% discounted rate. Member or not, choose from either location and from their 40+ services – take your pick and enjoy your aah. This place is special – it does not only offer massages and facials, but also a Blow-Out Bar (hair never looks as good as when it's professionally blown out, am I right?), eyelash extensions, waxing, and teeth whitening. I can assure you that I need at least three of these at all times, so that membership would be well used. My personal favorite bonus feature? The Serenity Lounge. No need for an appointment – members can pop in anytime and take advantage of their low-light room with complimentary teas and waters, massage chairs, and headphone-guided mindful meditation. It's an oasis waiting for you when life needs a break. Get away from it all and return to your now.
The Spa at the Westin Sarasota
The Asolo, the Ca' d'zan, The Ringling – all Sarasota landmarks, but also all signature nail treatments at the luxurious spa at downtown's Westin Sarasota. Open to guests of the hotel as well as non-guests, a visit to the Spa at the Westin Sarasota will leave you with a glow from head to toe. Indulge in the ultimate facial - The Champagne, Caviar, and Collagen - or the 90-minute Westin Wellness Journey. Those who are shorter on time can still pamper themselves with any of their 50-minute services, including five different facials – I recommend the Quench & Glow for me and the Renaissance Man for the hubs – six different massages spanning from Swedish to Couples to Prenatal, and their Beauty & the Beach body experience. You'll walk out floating as light as the breeze that wafts over their rooftop terrace.
The Ritz-Carlton Spa, Sarasota
Make a day for yourself with the Day of Indulgence at The Ritz-Carlton Spa, Sarasota, where magical hands spend 150 minutes giving you the most incredible massage, facial, and pedicure; you dine like royalty with lunch and champagne on The Spa Terrace; and you linger in the Spa and its whirlpool, sauna, and steam room (pictures alone will make you swoon). No day will compare. For a uniquely Sarasota experience, explore the Sarasota Touch of Honey reflexology and massage service. Males will appreciate their Men menu, with eight services catered to their needs from head to toe. Get beach ready with their Smooth & Firm Body Butter, Vitamin C Infusion, and Nourished Glow services and walk out of there smooth and relaxed and ready for Siesta.
Fringe Spa & Salon
Just leave it to Alberto. You may not be on a first-name basis with him just yet, but after one trip to Fringe Spa & Salon, you'll know what I mean. Located in downtown Sarasota in a quintessential Florida house, Fringe has been a local favorite for years for their top stylists and massage treatments. Rather than advertising an extensive menu, Fringe features on seven massages and then excels at them unlike any other. From Aromatherapy to Reflexology, Sweedish to Neuromuscular, Fringe – and Alberto – have it down pat. Their online booking system makes it stress-free, as it should be.
Four Pillars
It's hard to be a good old massage, but I do adore trying something new. Any new experience is worth a try, in my opinion. For this, Four Pillars is just the place. While Facial Acupuncture, Gua Sha, and Chakra Clearing are ancient practices, they are new to me and definitely worth a try. Eliminate that stress, negativity, and imbalance in your life while enjoying the relaxation incorporated in the experience; your energy will never be the same. For that tried and true, Four Pillars offers a signature massage and facial (enzymes, masks, and machine services can be added for a fee, allowing you to dip your toe into the plethora of services available). Intimidated, overwhelmed, or wanting to try it all right now (I know the feeling!)? Book a consultation and make a plan with their professionals to come up with the ideal wellness journey for you.
The Met Day Spa & Salon
Located on the posh St. Armand's Circle, The Met looks like a temple with its tall white columns and lush fountain beckoning you up its steps and into its dreamy interior. Inside, it is the ultimate in luxury. And when within the embrace of the spa, it's hard not to relax like a swaddled baby. I once tried the Pink Himalayan Sea Salt Body Polish with Hydrating Cocoon (say that five times fast!) and was so relaxed I didn't think it was safe to drive. I called my husband and said (a) thank you for this amazing gift and (b) I won't be home for a while because I need to wait before I can drive safely. It was that good. And that's the bar to which I set The Met, and they have never failed me. Take your pick – from their peels to their manicures, mud wraps to bamboo massage, the services are top notch and will not disappoint. Just be sure to drive safely.
Zen Day Spa
Get yourself beach ready with a trip to Zen Day Spa in Venice. The Body Wrap with Body Scrub will wash away any sign of winter, the Back Facial keeps bacne at bay, and waxing takes care of everything in between; EyeLash Extensions and Permanent Makeup will keep you wide-eyed even in the waves; and the Natural Smoothing Manicure and Pedicure is the icing on the cake, er, beach (tip: many nail polishes come off with sunscreen use so Gel may be the summertime solution for you). Zen Day Spa also features six Spa Packages to fill any needs you have, from massages and facials to foot reflexology and nail treatments; each lasts from 90 minutes to five hours. Check your needs and your calendar and take your pick. To really live up to their name, Zen offers holistic wellness such as Raindrop Therapy (I'm dying to try it!) and Chakra Balancing. Less than two miles away awaits the beach, ready for you and your calm.