Planning Your Trip to Sarasota on Florida's Gulf Coast
With world-renowned beaches, a thriving arts community, and a simply relaxed atmosphere, Sarasota County is guaranteed to offer something for everyone.
Planning a trip to Florida must include a visit to the Gulf Coast. From the towns and cities that speckle the coast to their beaches and everything in between, this article can inspire your vacation ideas to include the Gulf Coast.
Getting Here
The closest airport to the heart of the city of Sarasota and the beaches of Lido Key and Siesta Key is the Sarasota-Bradenton International Airport. Other nearby airports include St. Petersburg-Clearwater International Airport, Tampa International Airport, and Southwest Florida International Airport in Fort Myers .
The easiest route to drive into Sarasota County is along Interstate 75, which connects visitors to Sarasota, Venice and North Port while remaining far enough away from the heart of those cities to avoid significant traffic. Other options include US Highway 41.
Planning your Stay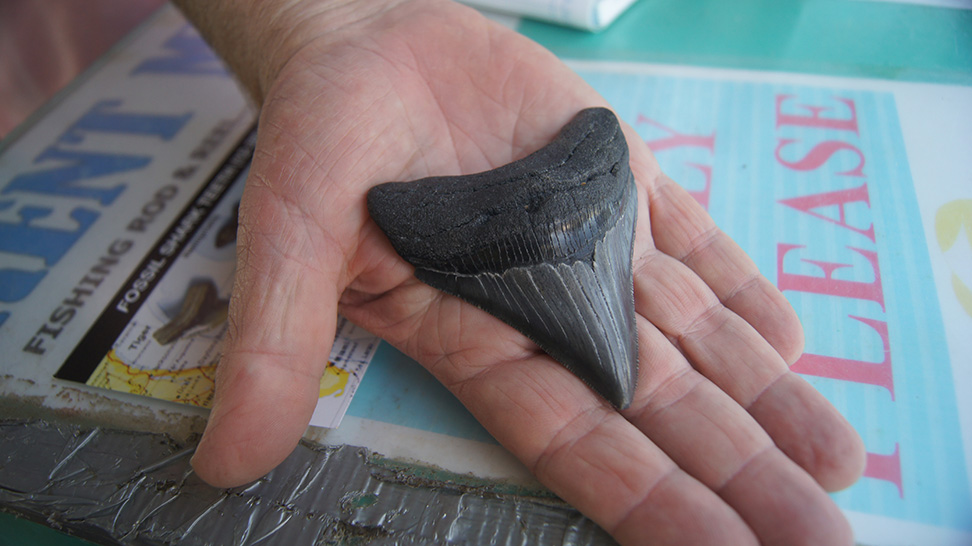 To make the most of your stay, plan your accomodations early. Peak season starts in January and ends in April. During these months arts and culture offerings are in full swing, multiple festivals and events are occuring and the beaches are buzzing with activity. Great value months, however, are after the Fourth of July through the end of September. Many hotels during this period may offer additional incentives, traffic is less congested and the beaches are less crowded.
Whenever you stay, be sure to check out the deals and events going on around town!
Visitor Services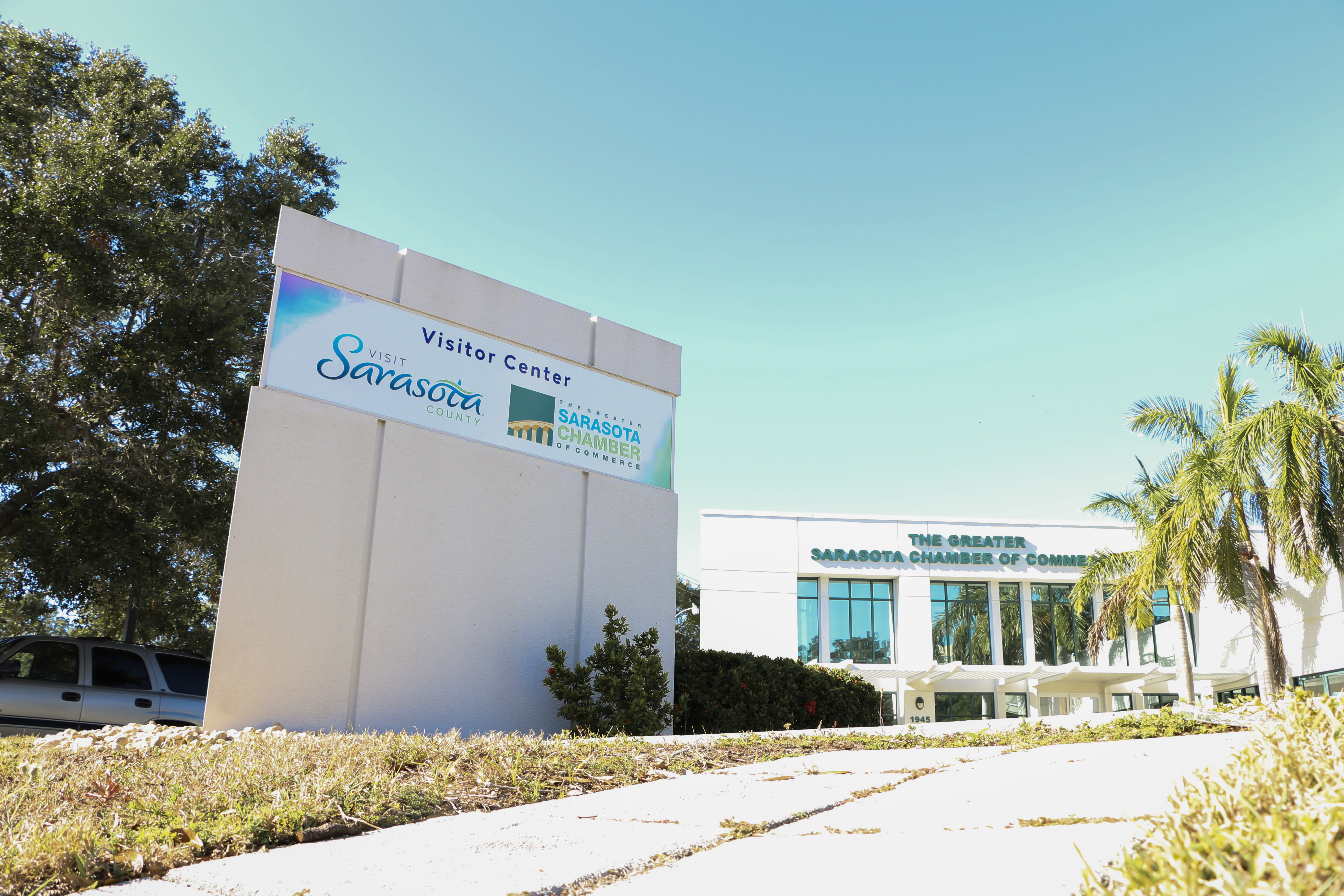 Stop by one of our Visitor Center locations for expert advice by our volunteers and staff:
Downtown Sarasota (inside the Greater Sarasota Chamber of Commerce)
Address: 1945 Fruitville Rd, Sarasota, FL 34236
Phone: 941-706-1253
Hours: Monday - Friday, 10 a.m. to 5 p.m.
Saturday, 10 a.m. to 2 p.m.
Venice Center (inside the Venice Area Chamber of Commerce):
Address: 597 S Tamiami Trail, Venice, FL 34285
Phone: 941-706-1253
Hours: Monday - Friday, 10 a.m. to 4 p.m.
Sarasota Bradenton International Welcome Center (Located at Baggage Claim):
Address: 6000 Airport Circle, Sarasota, FL 34243
Hours: accessible 24/7; staffed daily 10 a.m. – 4 p.m.
Attractions and More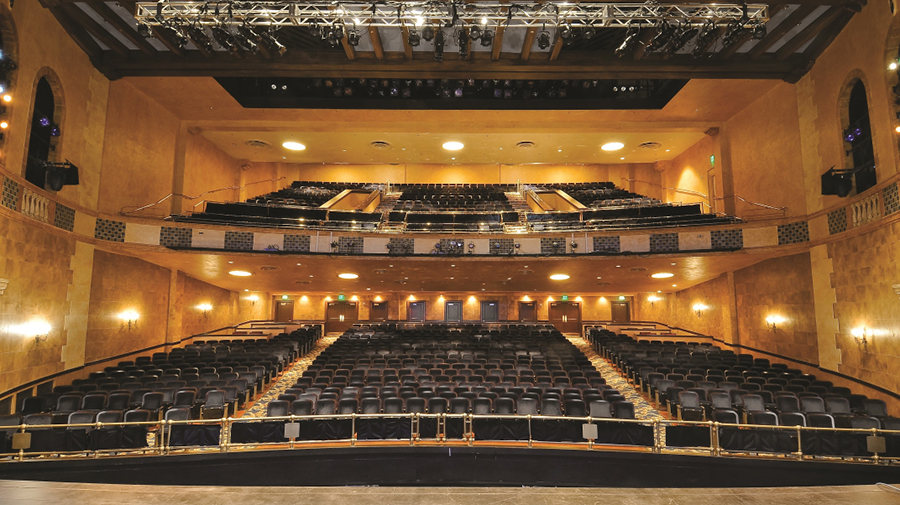 Peak Season:
The area's peak season begins in February and continues until Easter, when accommodation reservations are highly recommended. The value season is June through September.
Accommodations:
A wide variety of accommodations are available, from campgrounds to luxury resort hotels. Meeting space and facilities are available for groups at hotels and other locations.
Arts & Cultural Community:
Sarasota is recognized as Florida's Cultural Coast, and is home to a professional symphony, ballet, and opera. Several theaters and art galleries are also located in Sarasota. The Ringling Museum is Florida's State Museum, and the Van Wezel Performing Arts Hall, known for its architecture and great acoustics, seats 1,700 people and features a dazzling season of music, shows, and programs for all ages.
Attractions:
Sarasota County has a variety of attractions appropriate for family enjoyment. Visitors to the area can visit The Ringling, Big Cat Habitat, Mote Marine Laboratory, Historic Spanish Point, Marie Selby Botanical Gardens, Sarasota Jungle Gardens, and more.
Golf:
Sarasota was home to the first course in the state and one of America's first golf courses, built in 1905 by Sir John Hamilton Gillespie, a Scottish colonist. The nine-hole course was located in the heart of today's downtown near today's Golf Street and Links and Gillespie avenues.
The community's early ties to golf still can be found today at Bobby Jones Golf Complex. Designed by famed architect Donald Ross, the course opened on Sunday, Feb. 13, 1927, and was dedicated by Robert Tyre Jones Jr. in 1930. Bobby Jones won the "Grand Slam of Golf" by sweeping the British Amateur, British Open, U.S. Amateur and U.S. Open, the only golfer ever to accomplish this feat. Today, Sarasota offers more than 1,000 holes at public, semi-private and private courses. Learn more about our golfing ammenities
Piers, Marinas & Boat Ramps:
Fishing piers include the Englewood Public Fishing Pier, Ken Thompson Park Pier, New Pass Pier, Osprey Fishing Pier, Tony Saprito Pier, Turtle Beach Pier and Venice Fishing Pier.
State Parks:
Myakka River State Park, covering 28,875 acres, and Oscar Scherer State Park are Sarasota's destinations for bird-watching, biking, walking, camping or just communing with Florida's natural setting of swamps, palmetto brush and towering pine trees. Myakka State Park offers guided boat and train tours that include informative narration of the area's wildlife and history.
Contact Info
Consumer Phone Numbers:
Official Sarasota County Visitor Information Center
(941) 706-1253