Out and About in Sarasota: A Gay-Friendly Guide
In search of coastal cuisine, cultural attractions, and enough sunshine to cure their lingering polar-vortex blues, a couple heads south for a week in Florida's cultural capital.
Key West is colorful and Miami is flashy, but when it came to planning a weeklong Florida vacation, my boyfriend and I didn't hesitate: Sarasota was our destination.
Certainly there are more (in)famous Florida spots for gay and lesbian travelers, but Sarasota met our exact needs -- exceeded them, even. We weren't looking for gay-exclusive resorts or clothing-optional Jacuzzi bars; we just wanted a beautiful place, rich with entertainment and restaurants, where we could also feel comfortable holding hands along the beach.
Sarasota County's ever-growing arts and cultural scene, along with its international mix of residents and visitors, fosters that kind of open, diverse atmosphere. We spent our week eating, drinking, swimming, museum-going, manatee-watching, kayaking, and biking our way around the county, and we always felt safe and welcome as a couple.
Don't let its modest size deceive you: Sarasota boasts more restaurants, outdoor adventures, and stage shows than can be tackled in a mere seven-day trip. Here were our top picks for a gay-friendly vacation to Florida's cultural capital.
See Theater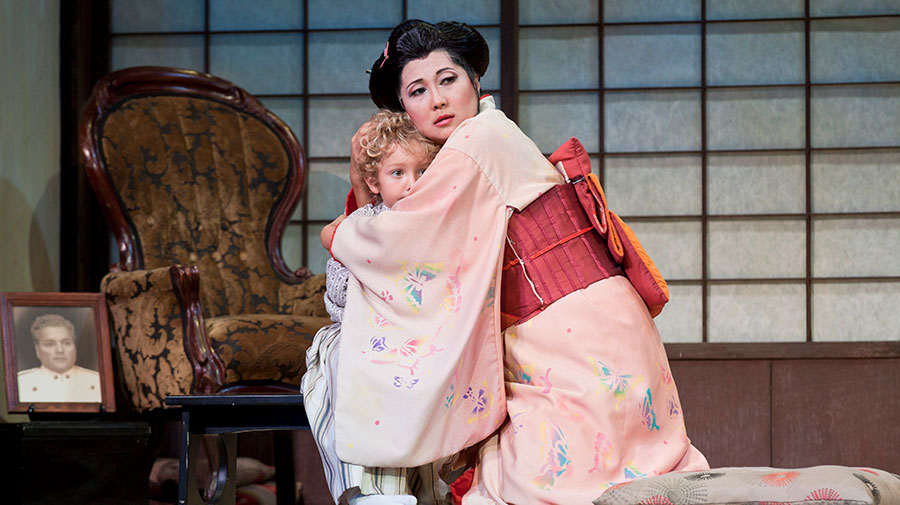 Sarasota offers a program of live music and theater to suit all budgets and interests. We started our cultural tasting plate at the Sarasota Opera (61 N Pineapple Ave, 941-366-8450), where master composers like Verdi, Wagner, and Puccini are resurrected by powerhouse vocalists in the newly renovated William E. Schmidt Opera Theatre. A night at the opera should begin well before the curtain rises; come early for drinks and light bites on the terrace and watch as attendees arrive in a style suitable for the Academy Awards red carpet.
For something saucier, stroll down the block to one of Florida Studio Theatre's cabaret shows (1241 N Palm Ave, 941-366-9017). Like the opera, FST's cabaret is a full evening's experience. Dinner and drinks are served an hour before the show begins, which gives you time to soak into the sumptuous velvets and mahoganies of the Goldstein Cabaret Theatre. As Cole Porter would say, this venue's ambience and performances are just "too darn hot."
No Friday night in Sarasota is complete without a trip to The Players Centre (838 N Tamiami Trail, 365-2494), where Sarasota's drag queens sashay onto the stage with sky-high hair and sequined cocktail dresses. Their monthly Drag Queen Bingo, hosted by the contagiously irreverent Beneva Fruitville, gives the world's least sexy pastime a drag queen makeover that will have even the most conservative attendees in tears of laughter. Come prepared for debauchery and, if you're lucky, a bingo prize.
Eat Through Town
If Sarasota's theater options overwhelm you, its restaurant selection will have you paralyzed. From Peruvian to Thai to the catch of the day, no cuisine is left out of Sarasota's culinary scene.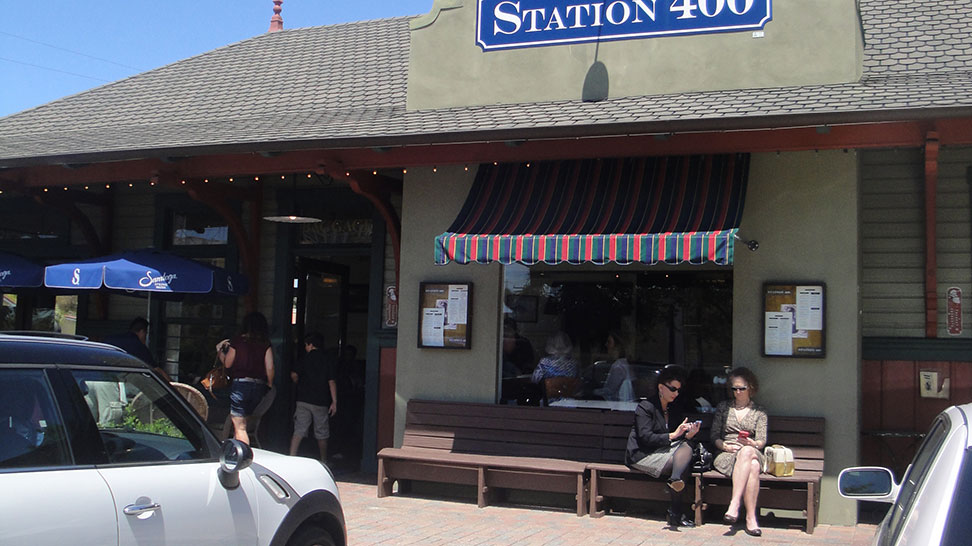 Breakfast is an especially important meal for local restaurants, and although there are dozens of tasty breakfast spots to choose from in the downtown area alone, it's the story behind Station 400 that makes it so extraordinary. The building began as a railroad depot in 1850's Indiana. In 2009, it was carefully taken apart and reassembled in Sarasota, character and old charm somehow still intact. We both ordered the truffle eggs Benedict with arugula, roasted mushrooms, and truffle hollandaise -- a breakfast homerun -- and sipped our coffee while humming along to Rosemary Clooney tunes playing overhead.
Craving a cocktail, we ventured to Clásico Café and Bar downtown. Clásico is the kind of place you expect to see startup CEOs and the young professional elite. Everyone is smartly dressed and perfectly groomed; groups gather in the outdoor cabanas at dusk and stay until midnight. Try the gin and basil martini -- after an indulgent day of rich foods, its clean, herbal flavor reboots your tired taste buds.
Discover historic and natural Florida
Inspired by the palette of colors on our many dinner plates, we headed north to the John and Mable Ringling Museum of Art. This is no small-town gallery; the Ringling houses masterpieces from some of the most prominent names in art history, including Peter Paul Rubens, Marcel Duchamp, and Benjamin West.
The Ringling grounds are as stunning as the art collection itself. Giant banyan trees seem to be melting, Dali-style, into the earth. The Ca' d'Zan, John Ringling's 35,000-square-foot mansion anchored at the water's edge of the grounds, is open daily for a glimpse into the opulent life of the town's most noted celebrity.
The view of Sarasota Bay from the Ca' d'Zan terrace convinced us: we needed to venture onto the water ourselves. We booked a tandem kayak through I Kayak Sarasota and set out for the mangrove tunnels of Lido Key. It's an experience no visitor should miss -- the mangroves gnarl together to create a canopy of roots and leaves, and as you paddle through these narrow passageways, you feel like an explorer discovering Florida for the first time.
We pulled up on a secluded strip of beach along Lido Key and unpacked our sandwiches for a picnic lunch looking out on Sarasota Bay. Lying in the sun with the sapphire waves kissing the sugary sand, we found what we had come to Sarasota in search of: time together, no work interruptions or buzzing phones, with a million-dollar view. It was easy to fall in love.