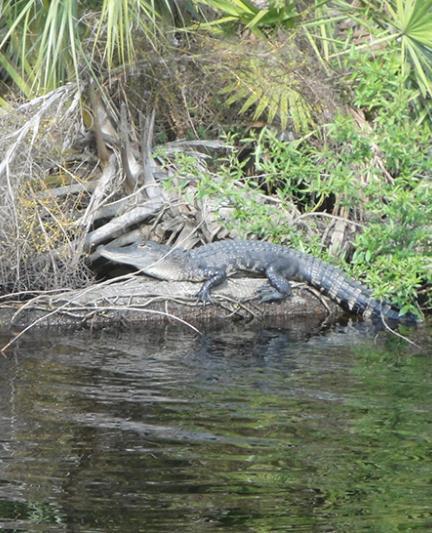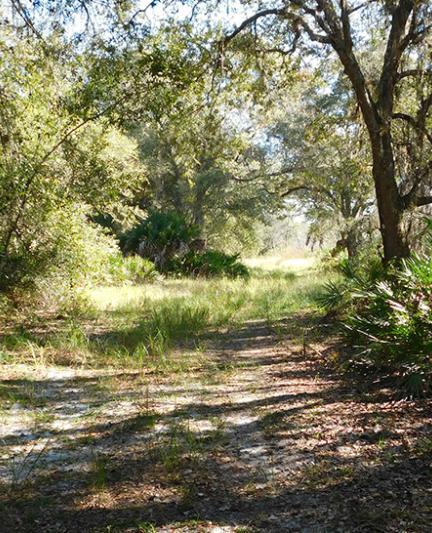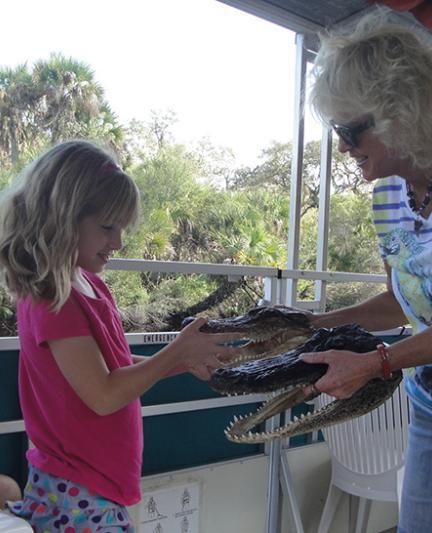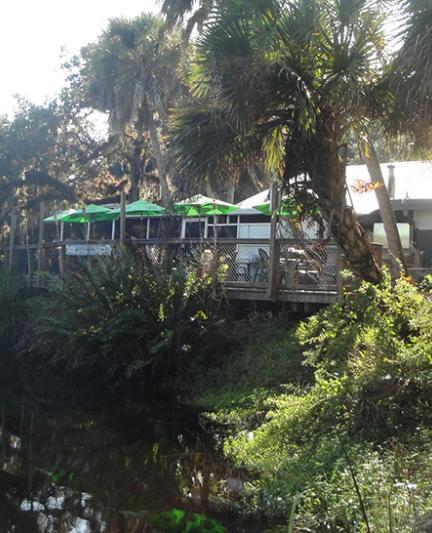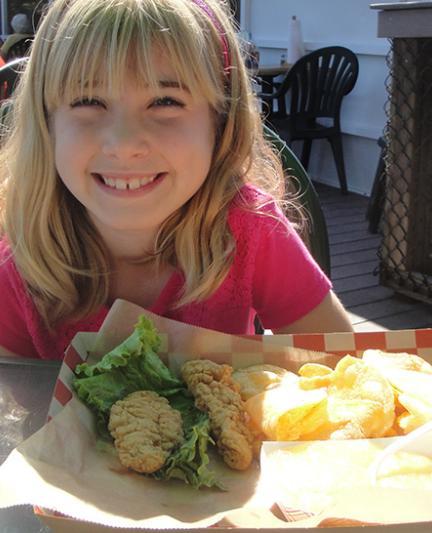 One wild ride through Venice, North Port and Englewood
Get back to nature with a drive along River Road – an "old Florida" journey of wide-open expanses.
If you're heading to Wellen Park or CoolToday Park in North Port, there's a good chance you'll take the River Road exit off Interstate 75. And if you do, you'll find yourself on a stretch of road with plenty of detours for an "Old Florida" style outdoor adventure.
A leisurely drive along River Road in Sarasota County offers everything from alligator sightings to waterfront camping. As the route travels through Venice, North Port and Englewood, you'll find lots of wide-open expanses—and plenty of ways to enjoy them.
Snook Haven
Make your first stop Snook Haven Park in Venice. This two-and-a-half-acre site sits on the Myakka River, designated by the state legislature a "wild and scenic river." Visitors can fish from the shoreline or rent a canoe or kayak to take to the water themselves.
Don't feel like paddling? Book a tour through Logan River Tours at Snook Haven. The one-hour jaunts meander along the peaceful Myakka River several days a week from November through May, offering up all kinds of fun facts about the tropical vegetation, local critters (like alligators and turtles) and the river's use as a location for Tarzan movies and other films.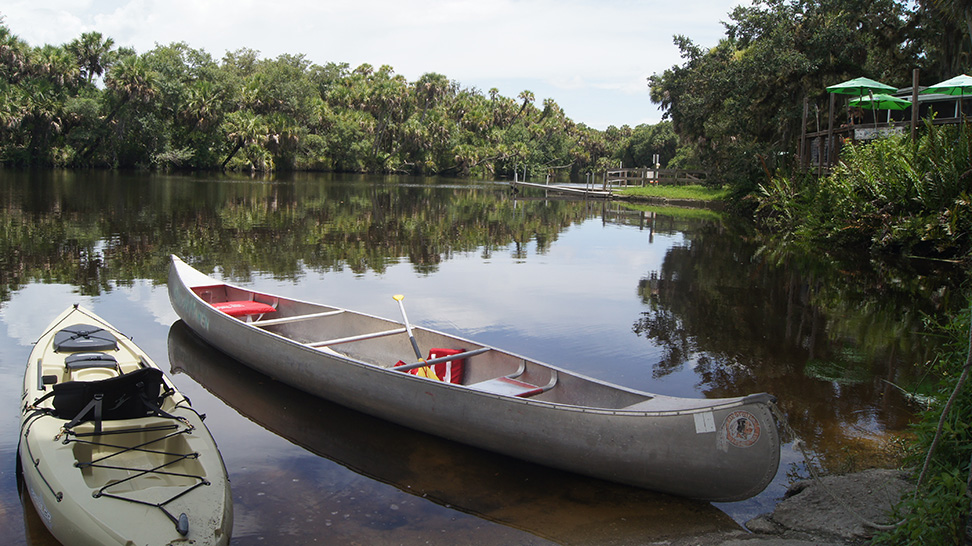 For lunch, head to the park's namesake restaurant. Snook Haven serves up a smokehouse-style menu featuring pulled pork, brisket and ribs along with Florida eats like fried gator bites. Diners can opt for full service at tables along the river and inside the restaurant; or they can order from a window and sit at picnic tables by the outdoor stage, where live musicians perform almost daily during season.
If there wasn't any gator on your plate during your meal, you'll probably spot at least one swimming stealthily through the river. Inside the restaurant you can check out Big Hank, a stuffed giant gator pulled from the waters right outside that serves as a sizable reminder of nature's power.
After lunch, see what's growing at the Garden Center at Hazeltine Nurseries, which might include everything from flowering plants and fruit trees to specimen palms and bamboo. The center hosts special events in the spring and fall with free demonstrations, talks and kids activities.
Jelks Preserve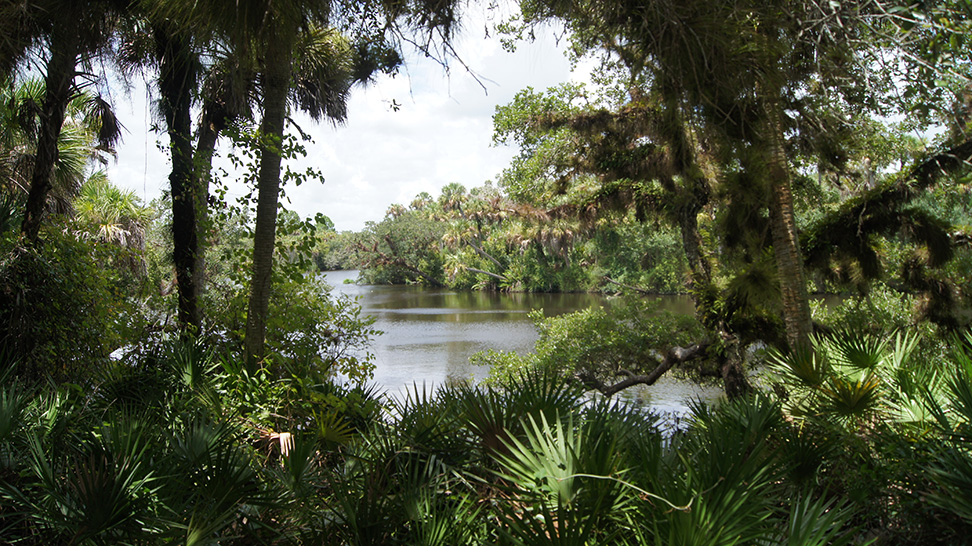 Take a walk further on the wild side at nearby Jelks Preserve. Eight miles of trails wander through scrubby flatwoods, oak hammocks and pine flatwoods where you might spot hawks, woodpeckers and other winged creatures. Animals like bobcats, deer and wild hogs roam the 600-acre site. You'll probably see plenty of evidence of the latter (they like to dig things up) and maybe footprints from the former (if not the animals themselves).
A three-mile outer loop trail provides tranquil glimpses of the Myakka River to those who take the oak-lined spurs to the water's edge. Examine the epiphytes and red blanket lichen (a sign of good air quality) growing on the oaks as you head toward the river, then keep your eyes peeled for manatees and alligators once down by the water. If you don't want to do the whole loop, there are plenty of opportunities to shorten the hike along the way.
The time of year affects what visitors might experience at the preserve. During the summer rainy season, trails can get a bit overgrown. Seasonal marshes can also develop during the rainy season, creating spots where wildflowers bloom and herons, egrets and other wading birds gather. Spring is a good time see flowering plants like the prairie iris, Carolina jessamine and Walter's viburnum.
Ramblers Rest
As you continue on River Road, you'll pass Ramblers Rest RV Campground. The all-age riverfront spot offers both RV campsites and rental camping trailers and cottages. Amenities include a tennis court, swimming pool, playground, dance hall, fitness center and boat ramp.
Wellen Park/CoolToday Park
One of the fastest-growing master-planned communities in the country, Wellen Park is taking shape on more than 15,000 acres located adjacent to the Tamiami Trail corridor in South Sarasota County. It's where you'll find CoolToday Park, the new spring training facility for the Atlanta Braves. Scheduled for a first full season in 2020, the North Port ballpark will include 6,200 fixed seats, 1,800 berm seats, a 360-degree concourse and an outfield patio and bar area.
Construction has begun on the Downtown Wellen, which will be home to a collection of local, regional and national retailers, restaurants and other businesses. The Town Center is still in the design phase, but plans call for dining, entertainment and shopping options combined with waterfront experiences and other public spaces.
Myakka State Forest, Myakka River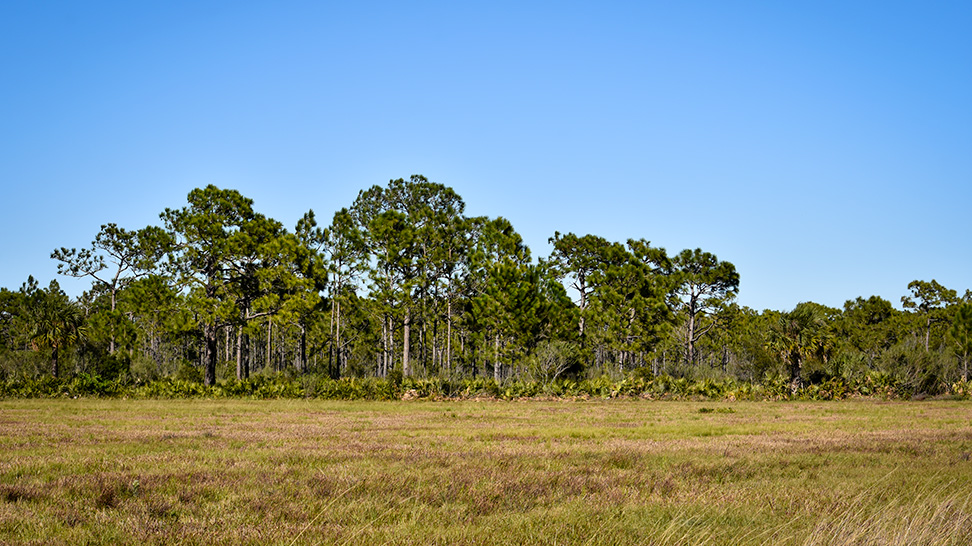 After crossing over U.S. 41, continue south on River Road until you get to the Myakka State Forest. The nearly 8,600 acre site in North Port is home to 300 species of plants and trees, and more than 100 species of birds (including bald eagles and the Florida scrub jay). Hikers, bikers and even horseback riders make use of the marked recreational trails as well as miles of unmarked trails and roadways.
The forest is also a small-game and hog hunting area managed by the Florida Fish and Wildlife Conservation Commission. Expect to see hunters if you visit between the end of October and mid-January. The forest remains open for all activities during hunting season with lots of signage to alert all guests when hunting is taking place.
Several primitive campsites can be found throughout the forest, including one along the Myakka River that's accessible by boat! Another site sits near a small fishing hole with a floating dock where you might have some alligators as neighbors.
If roughing it is not your thing, you can enjoy the natural setting in a more manicured way at nearby Myakka Pines Golf Club. The semi-private, 27-hole course features Bermuda greens and contoured fairways and offers affordable rates.
Englewood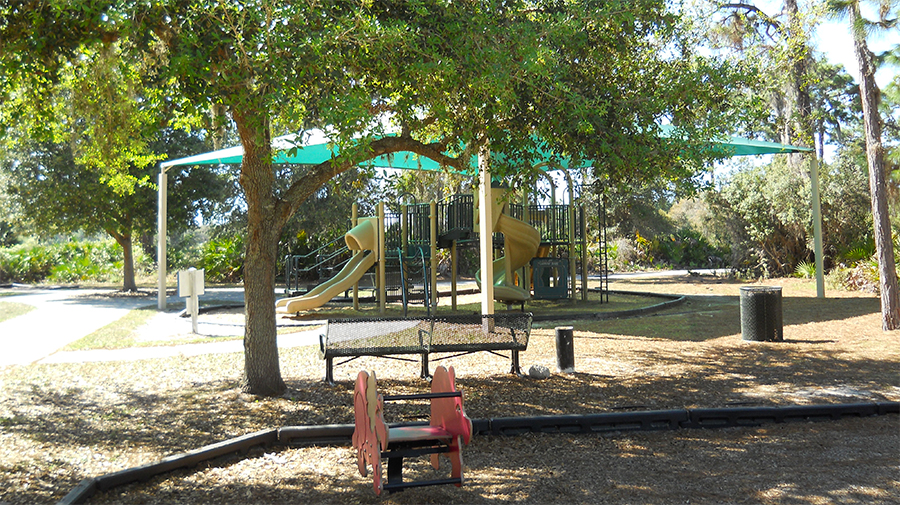 Stay on River Road and you'll pass by the 136-acre Englewood Sports Complex, home to baseball, softball and soccer fields along with other recreational amenities. River Road eventually turns into Dearborn Street, which will take you right into the heart of Englewood's historic downtown area, a throwback to the Main Streets of yore.
Finish off your day in Olde Englewood Village, a great place to hunt for antiques and vintage goodies, purchase paintings, photos and other pieces by Florida artists and pick up jewelry, bags and other gifts for yourself or friends back home. Then grab dinner and a drink at one of the many charming dives and locally owned eateries like Howard's Restaurant or Mango Bistro. These two stylish spots serve high quality, locally-inspired dishes you'll want to photograph before you dig in! Or, grab a glass of whatever your vice may be, and toast to a day of Old Florida outdoor fun.