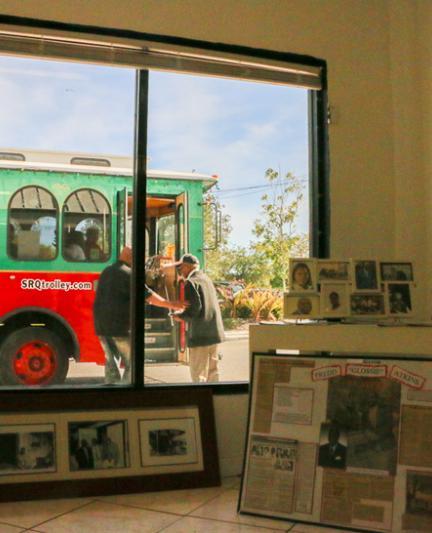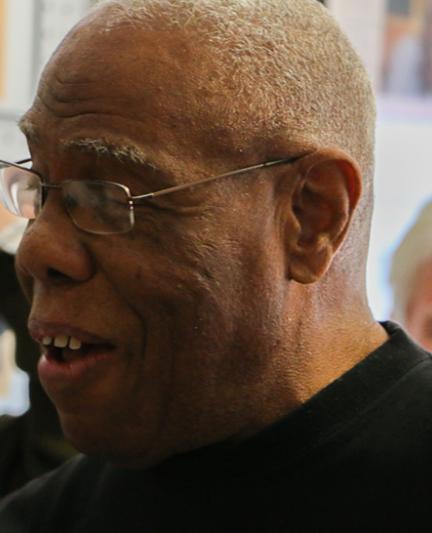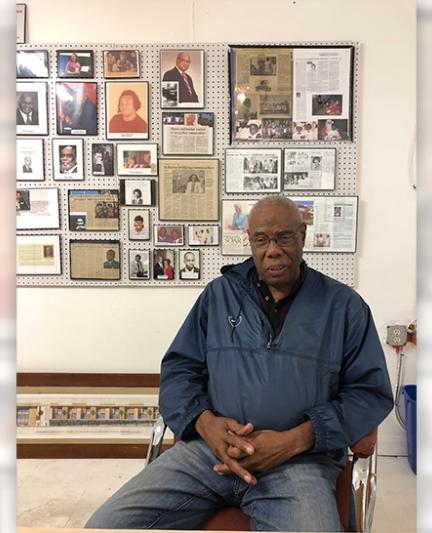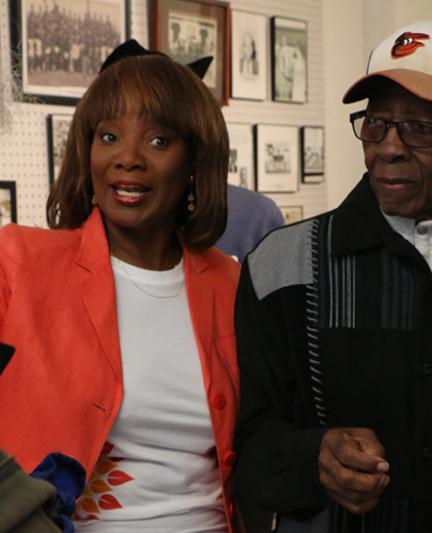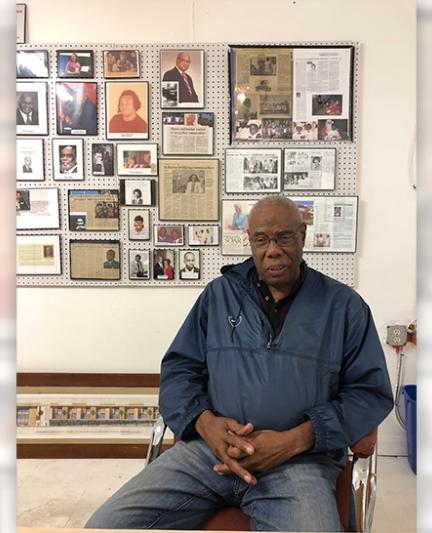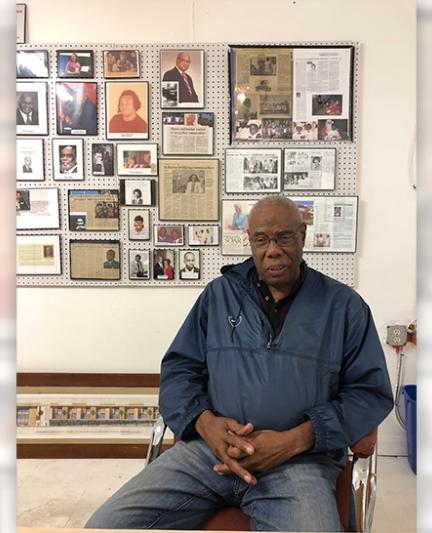 Newtown Community Gallery Preserves Proud African-American History
The simplicity of the Newtown Historical Gallery is what provides its unique charm, though not nearly as charming as the man behind it.
Walking into the Newtown Historical Gallery on Osprey Avenue in Sarasota is like walking into a time capsule filled with proclamations, family photos, artifacts, and an intangible aura of pride that permeates through the small, yet full space.
The gallery is a museum of sorts paying homage to the wide and diverse history of Sarasota's oldest Black community.
Jetson Grimes is the face behind the rows of hanging pictures and preserved magazines. Less than 30 years separate Grimes from Newtown's own birth, though the longtime pillar in the community moves and works like someone closer to 50 than 80.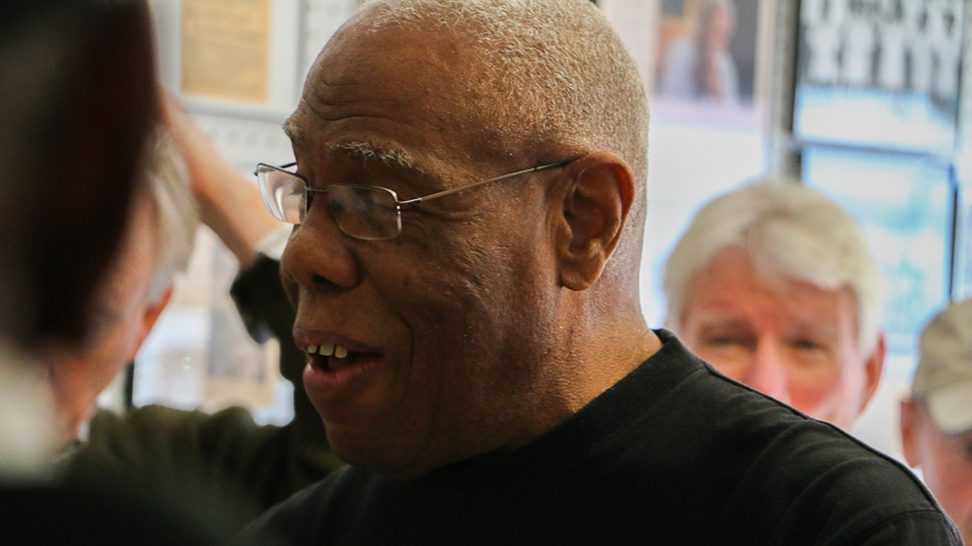 The gallery rests right next to his salon, with only some drywall and a door separating haircut customers from a history lesson. Grimes says the idea that spawned his self-curated museum was simple: "This gallery was created to protect our history. We are one of the few African American communities that still exist in this country. I wanted to protect the people that came before me who helped persevere to keep this area intact."
The Newtown neighborhood came into being on April 20, 1914 when the original Newtown Plat was filed with Manatee County. Newtown added 74 building lots to the original 96, and market demand would drive even more plats creating the robust and vibrant community that we still know as Newtown today.
However, African-American settlers first arrived to Sarasota years before in Overtown, where the Rosemary District is located today. Lewis Colson, the first black settler to Sarasota, helped survey the Town of Sarasota, and by 1886 several black families had moved down. Little semblance of these early settlers remains today aside from a historical marker on Central Avenue and Boulevard of the Arts, dedicated in 1985 by the Sarasota County Historical Commission.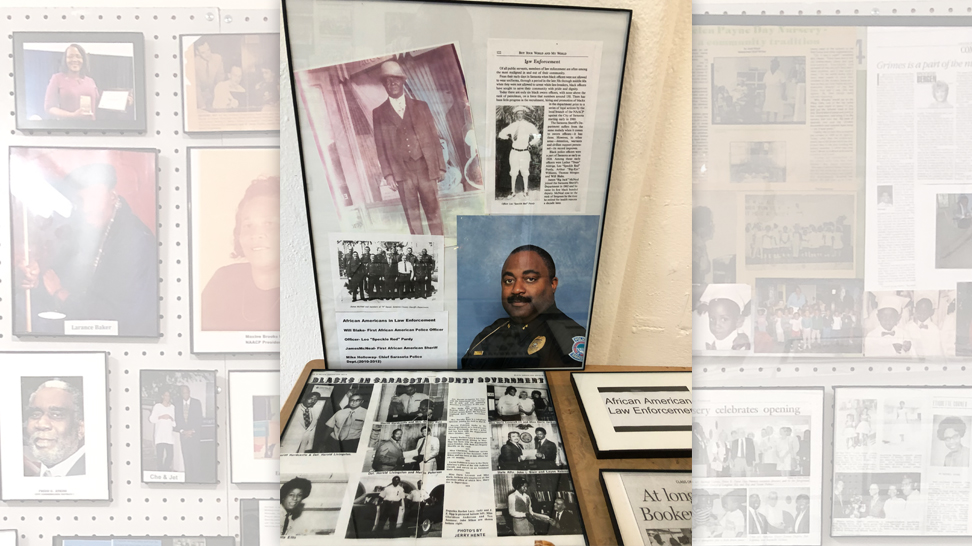 "Newtown is a special African American community that grew out of another community," said Vickie Oldham, creator of Newtown Alive, a historic preservation organization that runs regular educational tours through Newtown, and to Jetson's doorstep.
"Overtown was the first enclave or neighborhood established by African-American people in Sarasota. Three institutions were most important: school, church and home," added Oldham.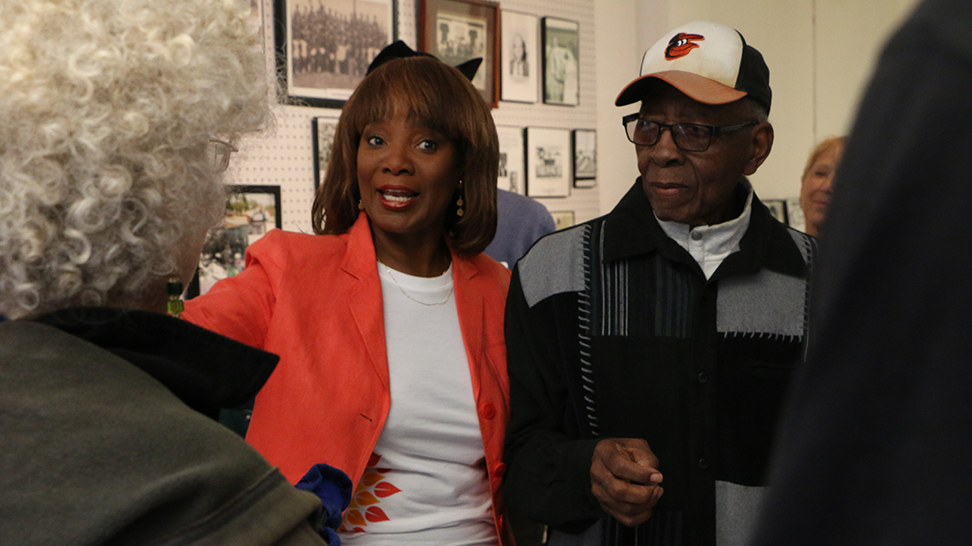 Newtown's glory days of bustling business are evident in the gallery among black and white pictures of men and women standing proud outside their brick-and-mortar enterprises. Although segregation had its negative impact, it also made Sarasota's lone black community a self-sustainable neighborhood where people like Neil Humphrey ran a grocery store and pharmacy, Jack and Mary Emma Jones ran a taxi service and BBQ joint, and the Baker family owned service station.
The spirit of entrepreneurship can still be seen today by going to the MLK corridor -- the central artery and heartbeat of the community. You meet people like Lance Shabazz, a restaurateur and community activist who takes pride in teaching the history and providing healthy alternatives to traditional soul-food style meals. You feel it as you walk into Jetson's Salon, a staple in the community for over fifty years with visits from Michael Jordan and Deion Sanders, along with countless local residents. A few steps from Jetson's on Osprey Avenue is Strokes Seafood Restaurant owned by 32-year-old entrepreneur Dwight Cherry.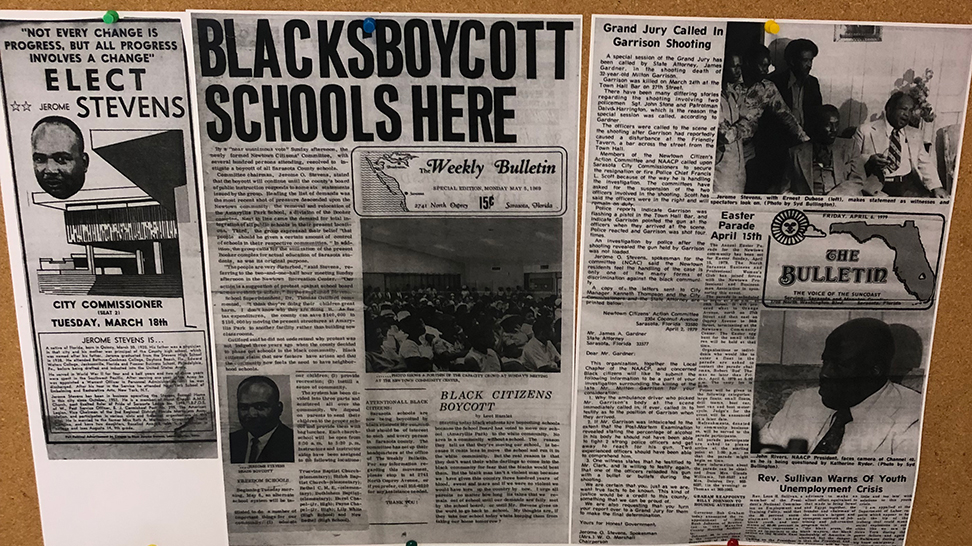 Grimes emphasizes Newtown is just as much a part of Sarasota culture as Siesta Key or Laurel Park.
His vision for the gallery's future is as simple as the original one: Provide younger generations of all people self-awareness and self-love by understanding their rich history, so they may be inspired to work like Grimes, protecting and preserving its heritage.