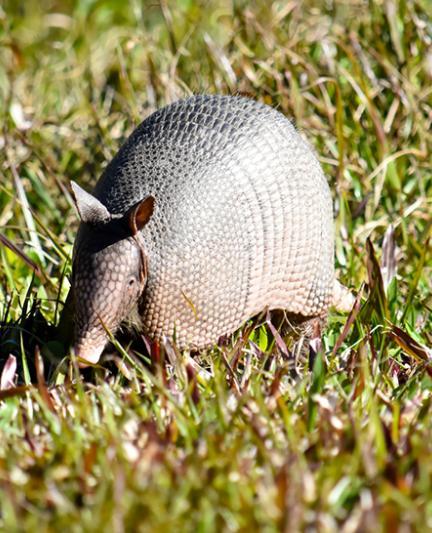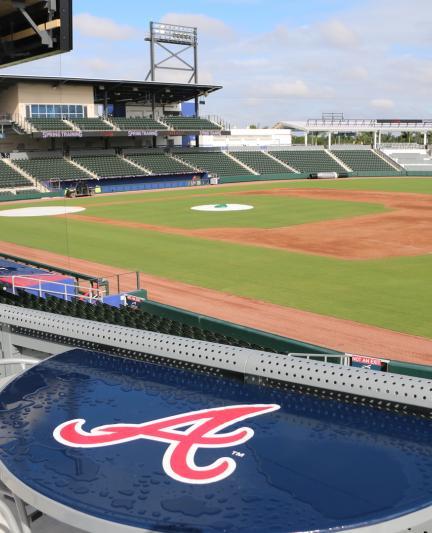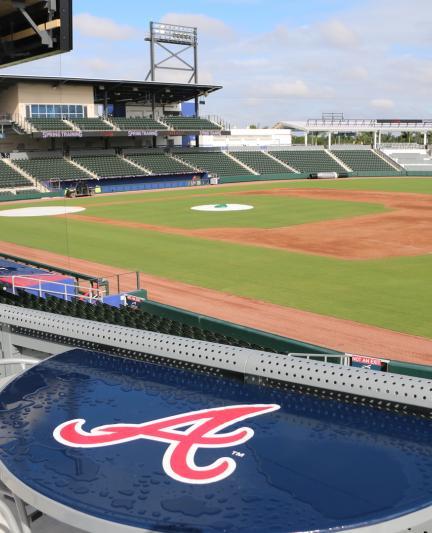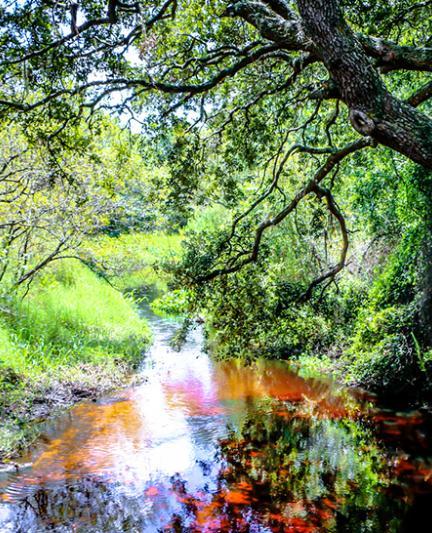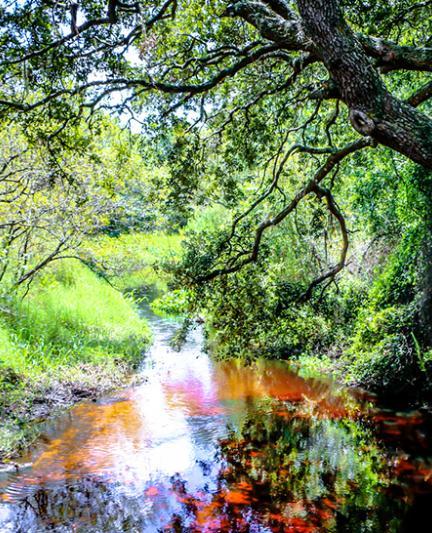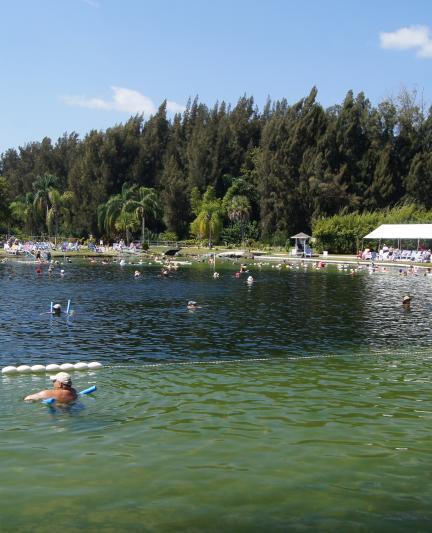 Natural Fun in North Port
Get outside and explore the green landscape and crystal water in Sarasota County's largest city
North Port is the classic outdoor oasis of Sarasota County. Tucked beneath thick oak and pine canopy, the city is rich with archaeological history, beautiful natural springs and more than 80 miles of freshwater canals. Positioned at the county's south end, North Port is just a short drive from the glistening Gulf water of Casey Key, Venice, Manasota Key and Englewood. With multiple parks, preserves, playgrounds and golf courses, it's no surprise that the best way to explore North Port is outside.
Parks, Playgrounds and Preserves
The last leg of the Myakka River flows through North Port; Snook Haven offers canoe rentals and a food menu to enjoy before or after cruising the river. If you own a kayak or paddleboard, drop-in and drift on the beautiful waters of places like Deer Prairie Creek Preserve. The preserve is the top spot in the county for guided equestrian trail rides with Great World Adventures. Anyone age 8 or up can hop on a horseback and enjoy a tour from October thru May!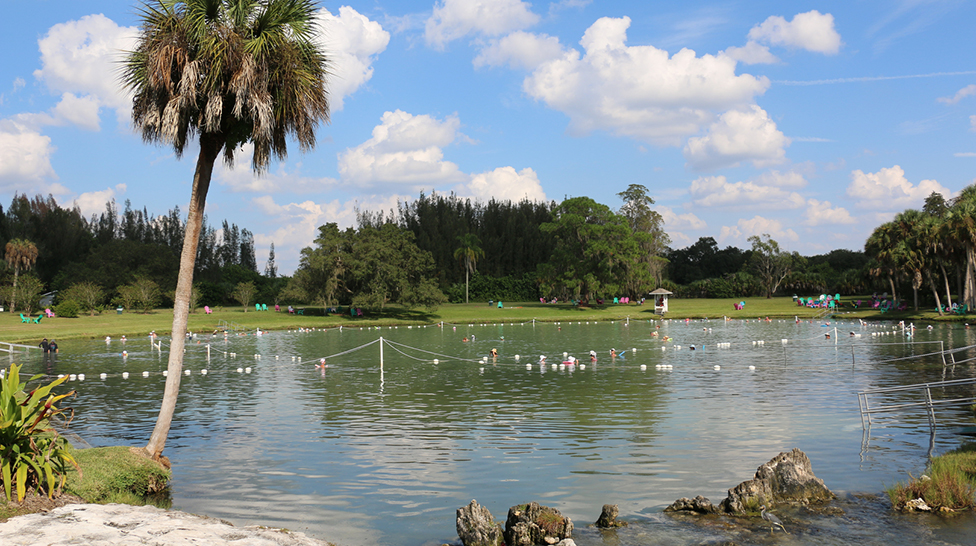 Less than a mile south of the Preserve lies North Port's most well-known natural resource: Warm Mineral Springs. This historical site has one of the highest mineral levels of any natural spring in the United States and a year-round temperature of 87 degrees. Its healing properties after a few laps in the rejuvenating water are why some prefer to call it the "Fountain of Youth."
The Myakkahatchee Creek Environmental Park is ideal for hiking, admiring nature and mountain biking. One of Southwest Florida's most challenging biking trails has been carved by locals along the canopy-covered creek. Explore rugged terrain with exposed oak tree roots, sharp turns and short drop-offs ideal for jumps. Or trade the bike for binoculars and be on the lookout for a variety of wildlife and bird species, including the great horned owl and the red shouldered hawk.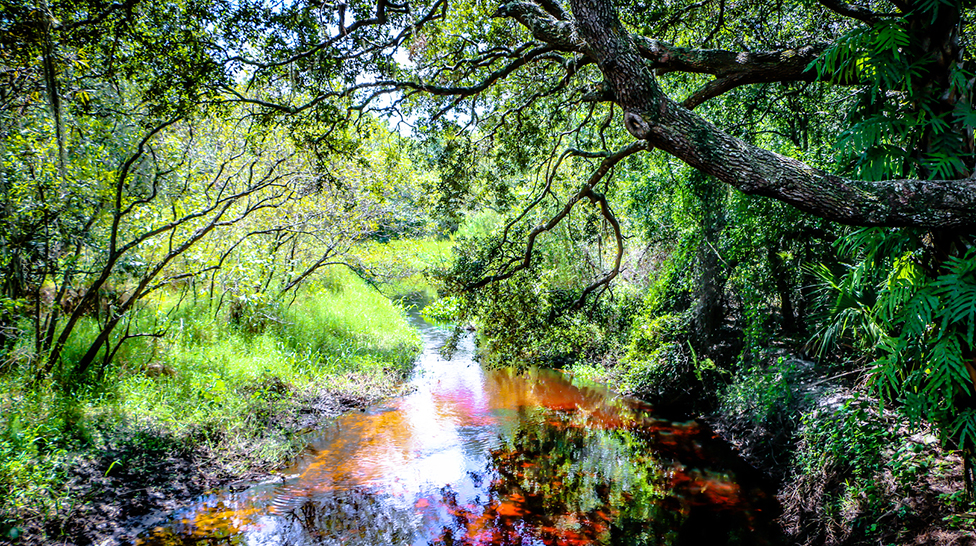 The Myakka State Forest is another scenic stop for the hearty outdoor enthusiast. Pine flatwood forests, palmettos and marshes provide ample opportunities to view wildlife and wading birds. Hike or ride bikes across 40 miles of trail or wade out into nearly two miles of Myakka River flowing through the park. This park is also open to small game hunting with proper permitting.
Jelks Preserve is a treasured sanctuary with more than 600 acres of pine flatwoods, oak hammocks and wetlands bordering the Myakka River. Feast your eyes on blossoming bromeliads in oak trees as pileated woodpeckers and barred owls soar between the branches. Take any of the trails that lead to the Myakka River, where breathtaking river views are the ultimate prize. The quiet breeze, shade and peaceful water ambiance are worth every step along the way.
As for the little ones, go out and play! The City of North Port is home to several unique playgrounds and splash pads like Atwater Community Park and the Garden of the Five Senses. The Boundless Adventures Playground was recently completed as a haven for children of all physical abilities. It features special swings and rubber matting for easy access by foot or wheelchair, plus plenty of shade and seating . The North Port Aquatic Center, a public waterpark with slides, splash pads, a lazy river and a 25-meter swimming pool opened in 2019.
Sports: Recreational and Professional
Golfers can also enjoy North Port's natural beauty. Heron Creek Golf & Country Club is a semi-private championship course designed by Arthur Hills to integrate features of the natural landscape. The Charlotte Harbor National Golf Club is another PGA-designed course with a recently redesigned clubhouse and golf shop. Myakka Pines Golf Club is another semi-private course across from the Myakka State Forest in Englewood and is a rare jewel in Southwest Florida due to its isolation away from homes and buildings touching any part of its 27-hole property.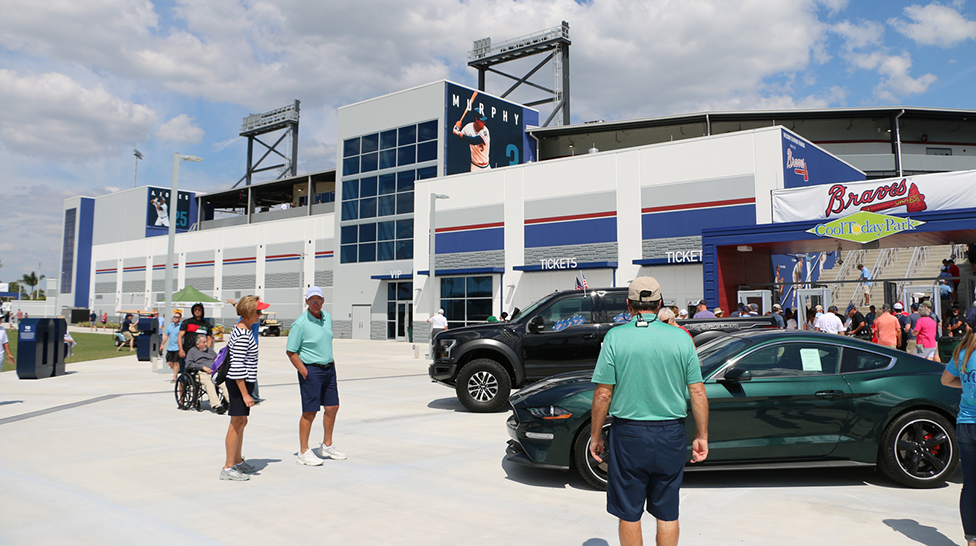 An exciting new era has dawned in North Port with the addition of CoolToday Park – the new spring training home of the Atlanta Braves. Located in Wellen Park, a 15,000-acre master planned community, this state-of-the-art sports complex has 6,200 seats with room for 1,800 more to explore the 360 walkway while watching a game. The Tomahawk Tiki Bar in left field stays open year-round too.
This area is expected to become a hub of entertainment in North Port with several community events, hotels and other amenities already planned. Construction has begun on Downtown Wellen, which will be home to a collection of local, regional and national retailers, restaurants and other businesses. The Town Center is still in the design phase, but plans call for dining, entertainment and shopping options combined with other public spaces.
Eastern European Culture
A little-known fact about North Port is that some restaurants, shops and markets have become a microcosm of Eastern Europe with prevalent culture and authentic fare. The International Food Store is a delicatessen filled with imported European foods including sausages, cold cuts, fish and cheeses. Prepared take-out foods include potato knishes, cutlets, beet and potato salads. Stop in K&K Bakery for assorted "old world" pastries that are delectable in any language. Easter is also a grand tradition with the Easter Bazaar at St. Mary's Church each spring.
More Outdoor Fun!
The best part of North Port is that no planning is ever required. Grab a bike or take a walk along Sumter Boulevard and Toledo Blade Boulevard and their new "linear park" experience. Put in a kayak at Dallas White Park and paddle through the canal system. Challenge your friends to a mountain biking adventure at Oaks Park. Come explore North Port. It's worth it!