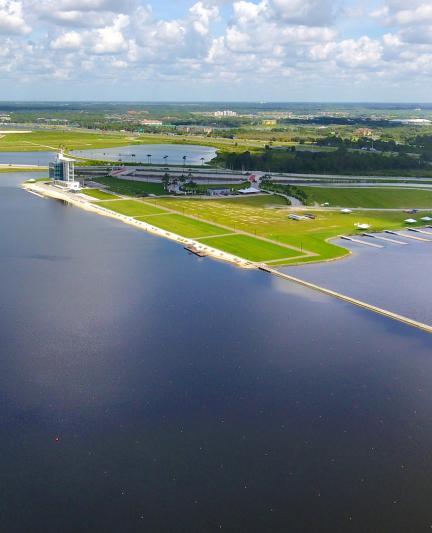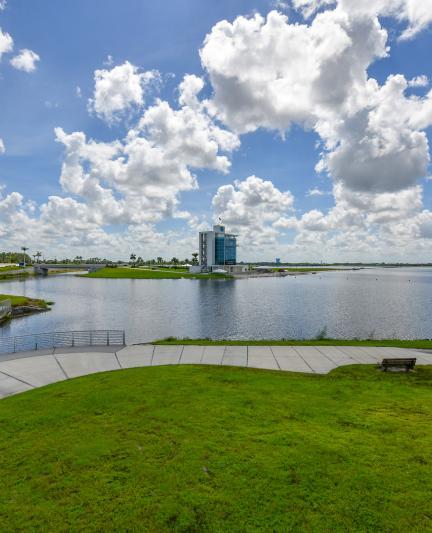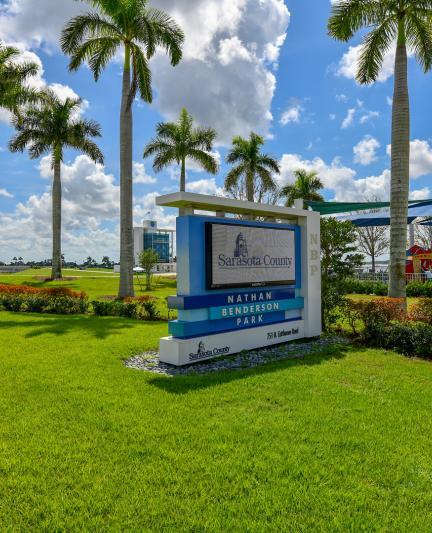 Nathan Benderson Park
This world-class aquatics and rowing facility features a premier 2,000 meter regatta course, the only International Rowing Federation-approved course in North America.
Nathan Benderson Park is a Sarasota County owned park that is managed by the Suncoast Aquatic Nature Center Associates, Inc. (SANCA). This 600-acre multi-use facility is one of the only FISA Class A-certified, 2000-meter sprint rowing courses with a parallel 1,500-meter course in North America. At the end of the rowing course you will find the six story Finish Tower, which can be used for timing, broadcast, event staff headquarters, meetings and special events. The park also features a 3.5-mile paved trail that can be used for running and cycling events, as well as a coaches' bike path along the inside perimeter. Other amenities include Wi-Fi; six CCTV PTZ cameras for total venue coverage; FinishLynx Photo Intermediate and Finish timing system; IMAS bow holder system for rowing, dragon boat and canoe/kayaking; and built-in power distribution, water and sewer.
Sports Accommodated
Rowing, Dragon Boat, Canoe/Kayak, Triathlon, 5K, Half Marathon, Stand Up Paddle Board (SUP), Open Water Swim, Cycling
Past and Future Events
International Dragon Boat Federation Club Crew World Championship
US Dragon Boat Federation Club Crew National Championship
HITS Triathlon Series
World Rowing Under 23 Championships
NCAA Women's DI, DiI and DIII Rowing Championships
World Rowing Masters Regatta
Sarasota-Bradenton ITU World Cup
World Rowing Championship
USRowing Youth National Championship
Olympic and Paralympic Team Trials – Rowing
Modern Pentathlon World Cup
IBCPC Dragon Boat Festival
Annual training programs
Contact
5851 Nathan Benderson Cir. Sarasota, FL 34235
(941) 358-7275