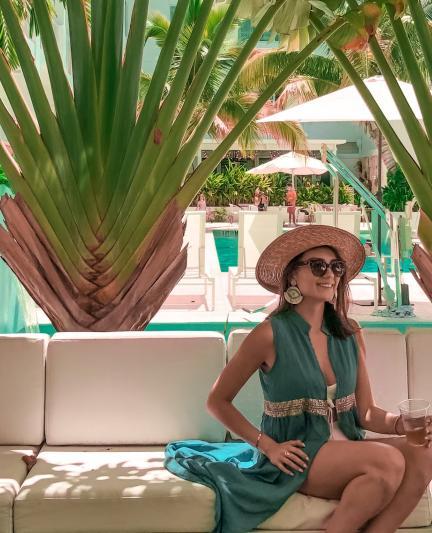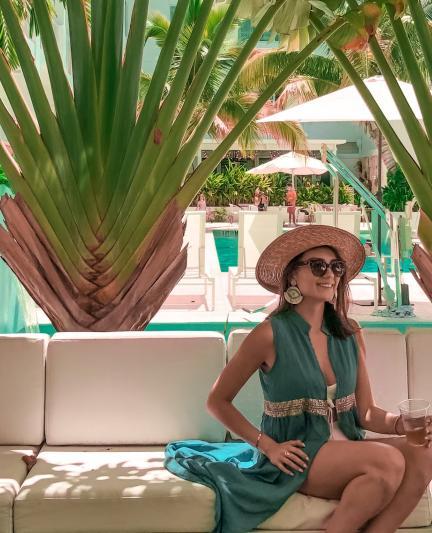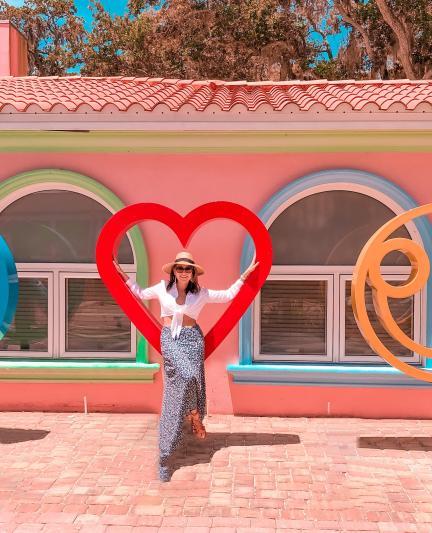 A 'Modern' Trip to Sarasota With Alexia Gonzalez
See how Alexia Gonzalez (a.k.a. Gala Life or @alexia_gnz on Instagram) spent a quick Summer trip to Sarasota County while navigating the obstacles of COVID-19
Alexia Gonzalez does not live far from Sarasota County—about a 45 minute drive south from the Tampa Bay area—making it a perfectly short, local getaway while COVID-19 limited air travel options.
Gonzalez is both an experienced traveler and storyteller, so she was sure to both identify and report how hotels, attractions and eateries are acting in the best interest of visitors with the threat of a worldwide pandemic still present.
Hotel
After researching hotels implementing COVID-19 centric safety measures, she opted for accommodations at The Sarasota Modern where the "balcony tub was the absolute perfect way to unwind in privacy and catch an epic sunset."
Gonzalez noted the rules requiring the use of a face mask in all public spaces on property except for her first stop: the pool area. The Sarasota Modern boasts three pools in its outdoor lounging oasis along with games like giant Jenga, and an a outdoor bar.
"There is definitely tons of room to roam and to find a sweet spot for sun-bathing and enjoyment," she says. "Did I mention that the pool bar offers the best sunset happy hour in town?"
Tap or hover mouse over a photo for more information about where it was taken
Attraction
Next was a visit to one of the area's most famous non-beach attractions: The Ringling.
"The museum offers more than just circus artifacts and whimsical pieces," she says. "The 66-acre compound and ample gardens overlook Sarasota Bay and offer a scenic backdrop unlike any in the region."
Gonzalez admitted one of her favorite stops on the expansive property was the Ca' d'Zan mansion—the former summer home to original property owners John and Mable Ringling of circus legend.
"The Gothic Venetian and Moorish- inspired architecture render the house a spectacle on [Sarasota] Bay."
Dining
Gonzalez notes there are "tons of safe dining options in Sarasota," but opted for a night at an Italian staple Bevardi's Salute! along the beautifully spacious, brick-paved sidewalk near Main Street and Lime by her hotel downtown.
"A paradise for wine and cheese lovers, Bevardi's offers up premium cuts and fresh seafood, such as Dover sol prepared whole and filleted tableside," says Gonzalez. "Oh and the ultimate finale was the tiramisu, so creamy and delicious!"
To read more about Alexia's visit, including time spent on Lido Key and in Venice,
check out the full blog post on her website
.