LGBTQ Travel in Sarasota County
Sometimes, we all just need to escape...
Close your eyes and imagine making the perfect, spontaneous getaway: simply packing your bags and floating away into summery coastal breezes for a vacation in Florida. Where did your imagination take you? Were you digging your imaginary toes into the sand and letting the hours drift away while you melted into bliss at your own private beachside hideaway? Did you dream of balmy evenings filled with theatre and fine dining? Was it your fantasy to cut loose and dance the night away, following days filled with shopping and gallery hopping? When it comes to gay travel in Florida, there's a vacation for every lifestyle waiting for you in Sarasota County
Getting "Out and About" in Cultural Sarasota
By the numbers, Sarasota's population may qualify it as a "small" city but when it comes to arts, leisure and entertainment, Sarasota ranks among the top cities in the southeastern United States.
Diversity is key to the big personality of Sarasota's downtown region, where a contemporary black box theatre, a classic opera house, state-of-the-art concert hall and a small independent movie theatre thrive, setting the tone of a city that embraces the performing arts as its cornerstone. For fans of staged entertainment, it isn't difficult to fill up a memorable performance-packed schedule in a trip to Sarasota--and there's a wide variety of shows from which to choose.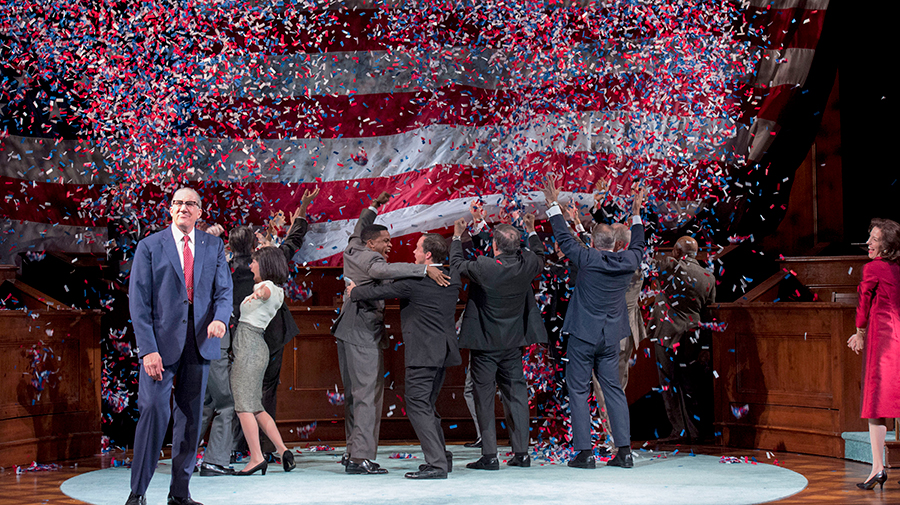 Sarasota's historic Asolo Rep Theatre and the Westcoast Black Theatre Troupe (WBTT) are two theatres that strive to highlight colorful diversity in Sarasota's performing arts scene and amongst its residents. At the Asolo, the OUT@AsoloRep series pairs theatre with community outreach in monthly events that highlight LGBT organizations in Sarasota County. For a jazzy taste of the Harlem Renaissance era, productions such as the Zora Neale Hurston-inspired production of Spunk at the WBTT can do no wrong.
For an evening on the fringe, catch a show at the theatre that has Sarasota buzzing. Sarasota's hottest new black box theatre, the Urbanite Theatre, opened in April, 2015 and is selling out shows and gaining a reputation for its provocative, edgy productions. For more sexy theatre, be prepared to loosen your collar if you attend a production from the Black Diamond Burlesque, which stages shows at venues throughout downtown Sarasota.
Have you ever played Drag Queen Bingo? In downtown Sarasota, you have your chance to get in on the raunchy action with drag queen, Beneva Fruitville, at the Drag Queen Bingo Bonanza.
Perhaps you're in the mood for something a bit more, dare we say, vanilla? For a taste of the classics, there's the Sarasota Ballet or the Sarasota Opera House which kicks off its season in fall and reaches its peak in winter with the annual Winter Opera Festival.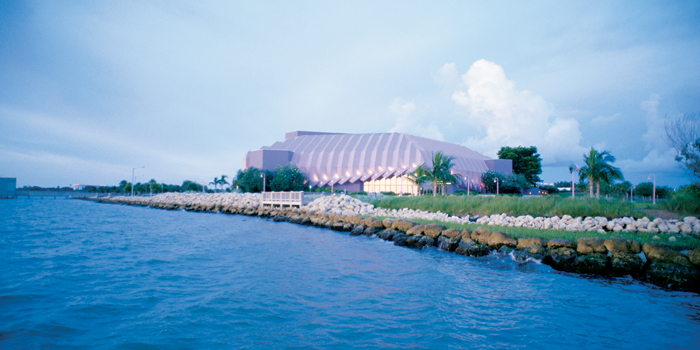 From Broadway musicals to Russian ballet, the Van Wezel Performing Arts Hall sets the stage for performing arts favorites in Sarasota.
Shopping, Dining and Drinks
Of course, the performing arts may fill up your evenings, but what about your days? All within walking distance of Sarasota's fabulous theatres, you'll find shopping, dining, and enough fancy cocktails to spice up an afternoon.
Go for a stroll through the Burns Court district, where you'll find antiques shops, high-end apothecaries, cafes, galleries, spas and an independent movie theatre in a casual, walkable historic district with appealing architecture. During your visit, drop in to the Parisian-style Burns Court Cafe for espresso and crepes, or sample the southern-style cooking at Owen's Fish Camp for an authentic taste of Florida.
At the north end of downtown Sarasota, the historic Rosemary neighborhood is home to the Sarasota Design District, which features the some of the best and most highly-concentrated collections of high end furniture and luxury home furnishings in the state of Florida. Window shop, or choose the next signature piece for your home at Home Resource. Take home a memorable Sarasota souvenir by picking out a quirky conversation piece, made from upcycled "junk" salvaged from local historic structures, at Sarasota Architectural Salvage. Don't forget to grab a glass of wine at one of downtown Sarasota's hottest new cafes, Lolita Tartine, while you're exploring the Rosemary District.
On Saturdays in downtown Sarasota, make your way to the Downtown Farmer's Market to pick up some local Florida orange blossom honey--a sweet taste of Sarasota you can bring home--and cool down with a locally-sourced gourmet popsicle from PopCraft, before heading out to North Lido Key for an afternoon of fun in the sun at the North Lido Beach, or luxury shopping at St. Armand's Circle.
We've got you covered during the daylight hours and in the early evening, but what about the nightlife, when the curtain falls and it's time to unwind with a cocktail or cut loose on the dance floor?
For a swanky dinner and drinks date, head to Selva Grille or State Street Eating House, or pay a visit to Jack Dusty at the Ritz-Carlton.
With the whirlwind of info we've provided on the performing arts, shopping, dining and nightlife that awaits you in downtown Sarasota, we wouldn't be surprised if your vacation calendar was beginning to fill up quickly.
Perhaps what you really need is a chance to slow down and relax; to find a little peace and quiet…
Seek the Romance of Solitude and "Old Florida Charm"
While downtown Sarasota is characterized by its culture, cocktails and nightlife, the cities of Venice, North Port and Englewood appreciate the subtle charm of slower living, and a landscape of natural beauty.
If your vacation goals are to relax and unwind, Sarasota's south county is home to charming "Old Florida" style bed and breakfasts and inns, such as the historic Banyan House Inn in Venice and the Beach Croft Motel in Englewood. Unique waterfront inns, such as the Inn at the Beach in Venice and the Pearl Beach Inn Resort in Englewood offer beachfront-view accommodations and quiet privacy, away from the bustle of the city.
Whereas the popular beaches of Siesta and Lido Key are bustling with splashing families, sandy beach volleyball players, and colorful beach umbrellas every sunny day of the year, areas south of Siesta are home to less populated beaches, where it's not unusual to find a quiet spot for a private picnic.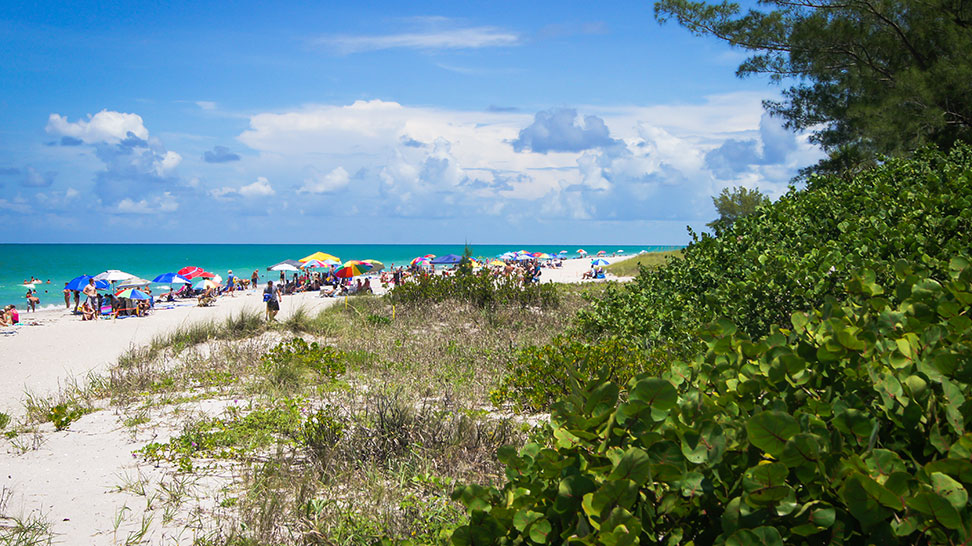 Secluded hideaways dot Venice and at Manasota Key in Englewood, where beach-goers can seek the privacy of their own personal oases. In Englewood, Blind Pass Beach and Stump Pass Beach are quiet, white sand beaches with mangrove-lined waterways and scenic, sea grape-lined paths. Kayak rentals are available at both beaches, for an exploration of natural Florida along the waterways of Manasota Key. You can also pay a visit to the Warm Mineral Springs in North Port to relax and rejuvenate in Florida's only warm water mineral spring, if you prefer spring waters over the salty Gulf-fed waterways.
If your pooch came along for your Sarasota County vacation is also home to the county's only dog beach, the Brohard Paw Beach in Venice. The Woodmere Dog Park in Venice is another great spot to bring your furry friend for a little off-leash playtime.
Wherever you choose to make your oasis of choice: to plan a fresh picnic, pay a visit to the Detwiler Market in Venice for fresh organic local produce, deli foods and other picnic fixings, or stop by Cafe Evergreen, an organic, all-natural restaurant and smoothie bar in Nokomis and let them whip a healthy and refreshing lunch up for you before you hit the beach.
If the timing is right, you may even have the opportunity to catch an intimate evening beach reading or performance by the internationally-renowned writers, musicians, composers, dancers, playwrights and other artists who visit the Hermitage Artist Retreat in Englewood throughout the year. The Hermitage is a collective of historic Florida beach homes, located on Blind Pass Beach on Manasota Key, where prominent artists are invited to stay, to work and create in the solitude of the Retreat.
Residents at the Hermitage Artist Retreat schedule free performances on the public beach, approximately once a month during the Retreat's active season. This hidden gem is one of the most unique experiences in Sarasota County, in which guests are invited to bring a picnic-style dinner and a bottle of wine while they enjoy performances on the beach by visiting artists, Grammy winners, Poet Laureates, and internationally renowned performance artists--right in the intimate privacy of Englewood's own "backyard."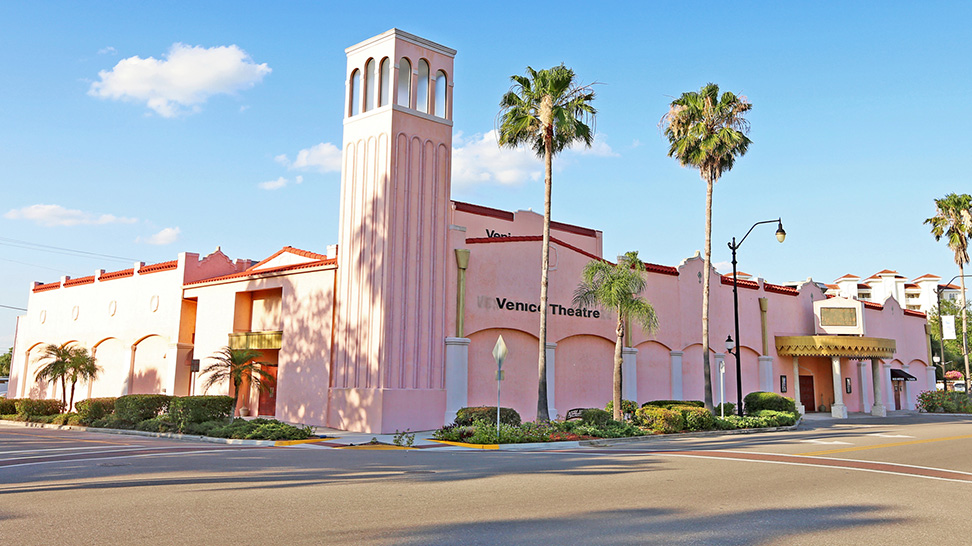 The theatrics don't end on the beach. Although the concentration of performance spaces is not as high or as "edgy" as the scene in downtown Sarasota, Venice has a fun and quirky performing arts scene of its own that highlights its small town charm. The Venice Theatre is one of the oldest active community theatres in the United States, with an entertaining season that runs from October through May. The Cabaret of Magic Theatre is a fun place for G-rated entertainment--(should your funny bone feel the need to repent, following an evening of Drag Queen Bingo at the Players Theatre in Sarasota).
Venice's Historic Main Street and Dearborn Street in Englewood are two spots off the beach to spend a day shopping, exploring and dining. Check out the Englewood Farmer's Market on Dearborn Street every Thursday, and swing by the Mango Bistro for a bite to eat, beer and wine in a hip environment. On Venice Main Street, cool down with gelato from Ciao Gelato, or enjoy fresh seafood at the Crow's Nest Restaurant while you're hitting up the eclectic shops and boutiques downtown.
Round out a day of exploring and relaxing in the south county with dinner and a soothing merlot at La Dolce Vita Wine Bar in Venice before you let the Gulf waves and the Florida breeze sing you to sleep back at your beachside hotel.
Ahh, yes. Now don't you feel relaxed?
Now that we've given you some information to work with, close your eyes once more, imagine that perfect, spontaneous Florida getaway, and ask yourself...
Isn't it about time you treated yourself to a vacation?