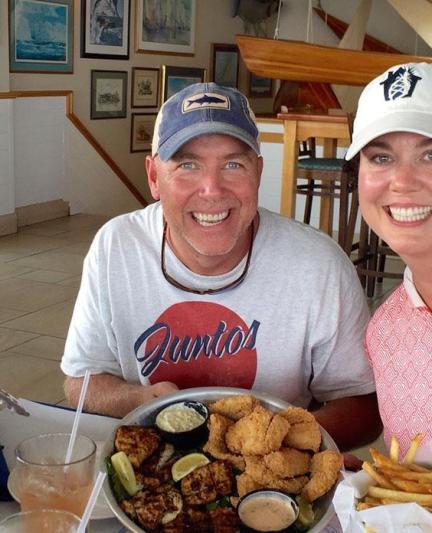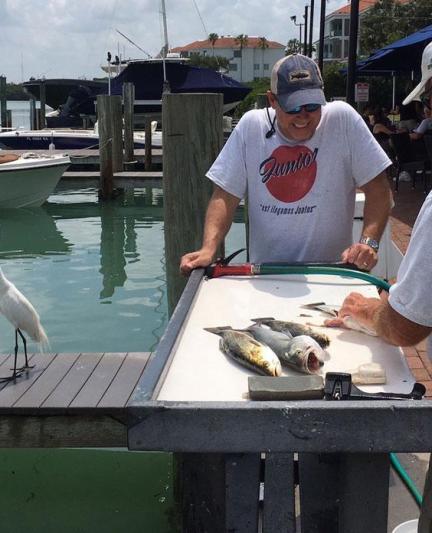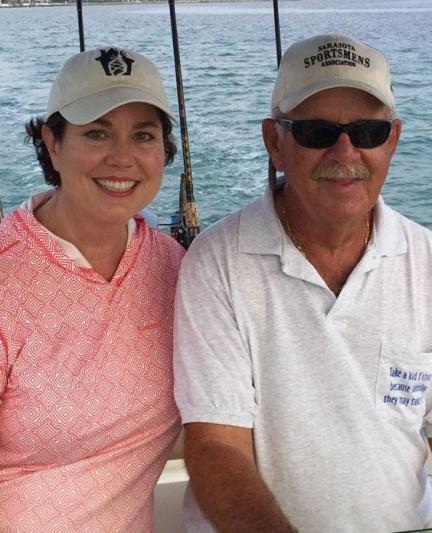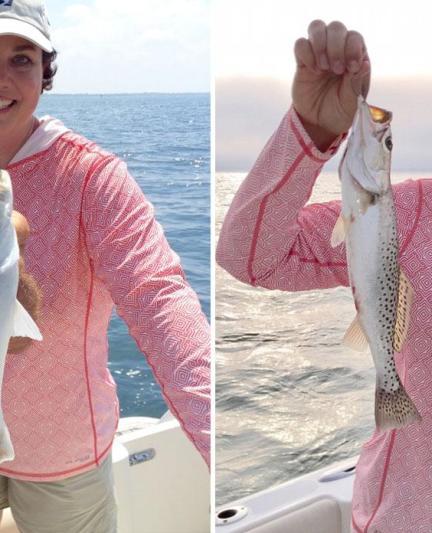 A Great Day of Fishing with a Local Guide
If you visit Sarasota County (or live here) and want to catch a fish, consider hiring a fishing pro!
Sarasota County offers many outdoor activities involving our beautiful bodies of water, and one of my favorites is saltwater fishing. With so many options as to where to catch a fish, including piers, shoreline, boats, docks, kayaks and paddle boards, if you want to catch a fish, you can surely find somewhere to do it. You don't even need a lot of expensive gear to ensure success, but some things are pretty important, like a fishing license, a rod and reel, some tackle, bait, a bait bucket, and maybe a net. But if you're visiting our area, you might not have any of those items, or you might not be comfortable heading out by yourself, and that's where a local fishing guide can help!
There are many experienced guides throughout Sarasota County. Some specialize in bay (near-shore) trips for species like Spanish Mackerel, Snook, Spotted Sea Trout, Pompano and Sheepshead. Others offer Gulf trips to catch bigger fish like Bonita, Kingfish, Cobia, Tuna, Grouper, Permit, Shark and Snapper. Your captain will know what species are in season and what the size limits are, but if you'd like to learn more, pick up a copy of Saltwater Recreational Fishing Regulations from the Florida Fish & Wildlife Conservation Commission — they can usually be found at bait shops and fishing outfitters.
I usually fish with my husband from our boat, or with friends who have bigger boats. But recently I scheduled a Sarasota Bay trip with my friend Captain Jonnie Walker, because even seasoned anglers enjoy fishing with a pro who has expertise in an area they don't typically fish in. Plus, it's just plain fun to swap fishing stories and play hooky for a day. . .
Jonnie has more than 50 years of experience in our waterways. He's fun to fish with, has an arsenal of stories, and loves what he does, which all make for a great experience on the water. If you've seen him on fishing segments on our local ABC-TV station, you've heard his well-known phrase "Take a kid fishing, because some day they may take you!" and you'll find that he's especially skilled at hosting families with kids.
We met Captain Jonnie at his slip behind the Dry Dock on Longboat Key — he has worked out of this location for most of his guiding career, and even the resident Tarpon, pelicans and herons know when he's expected because they all show up on cue for fresh fish snacks. Our day started out overcast and breezy, but the water was calm and welcoming. We headed into Sarasota Bay and the Captain quickly got us onto a school of fish in a beautiful sea grass area. I caught a Spotted Sea Trout on my first cast and soon after reeled in a Spanish
Mackerel! As the sun came out and temperatures heated up, we caught even more Trout and Mackerel, as well as Bluefish, Ladyfish and Jack Crevalle. My husband and I even had a double hook up of Trout — so exciting!
We released most fish, but for a few keeper-sized Trout and Bluefish, which our Captain expertly filleted then handed off to the team at Dry Dock Waterfront Grill so they could make lunch for the Captain and his crew. The restaurant offers a special service to Jonnie and his customers by preparing that fresh-caught fish either fried or blackened, serving it with crispy fries, cool/crunchy slaw, and some 'famous' sweet chili sauce — a delicious way to top off a fun day of fishing!
Captain Jonnie can be reached at BayWalkerCharters.com, but if he's not available, here are just a few more places to check out: CB's Saltwater Outfitters Wolfmouth Charters, New Pass Grill & Bait Shop, Stump Pass Marina.
When ready to book a trip, schedule early, especially during peak times like March and April, and be prepared to reschedule if the weather takes a turn. Your captain keeps a close eye on the weather, so he/she will know if it's wise to make a trip.
When you go, pack lightly, but do bring essentials like sunscreen, hat, polarized sunglasses, camera/phone, easy-to-eat snacks, water (unless the captain provides it), clothing layers (start with a long-sleeve shirt/light jacket and switch to short sleeves) and cash - if you had a great day it's nice to offer something extra for your captain and his mate (if applic.) OR you could consider taking your fishing crew to lunch.
###
Nicole Coudal is a home chef and food writer based in southwest Florida, where she fishes and cooks using local ingredients. When not on the water, she visits farms, farmer's markets, and other food-related venues to highlight what's in-season and to create tasty recipes. Read more at www.MyDeliciousBlog.com.