Go Green Getaways: Parks in Sarasota
Connect with nature at Sarasota County's many parks and gardens
Whether you like lush, tropical parks or neatly manicured gardens, there's plenty of green space in Sarasota County where you can get outside and enjoy our diverse natural environment.
State Parks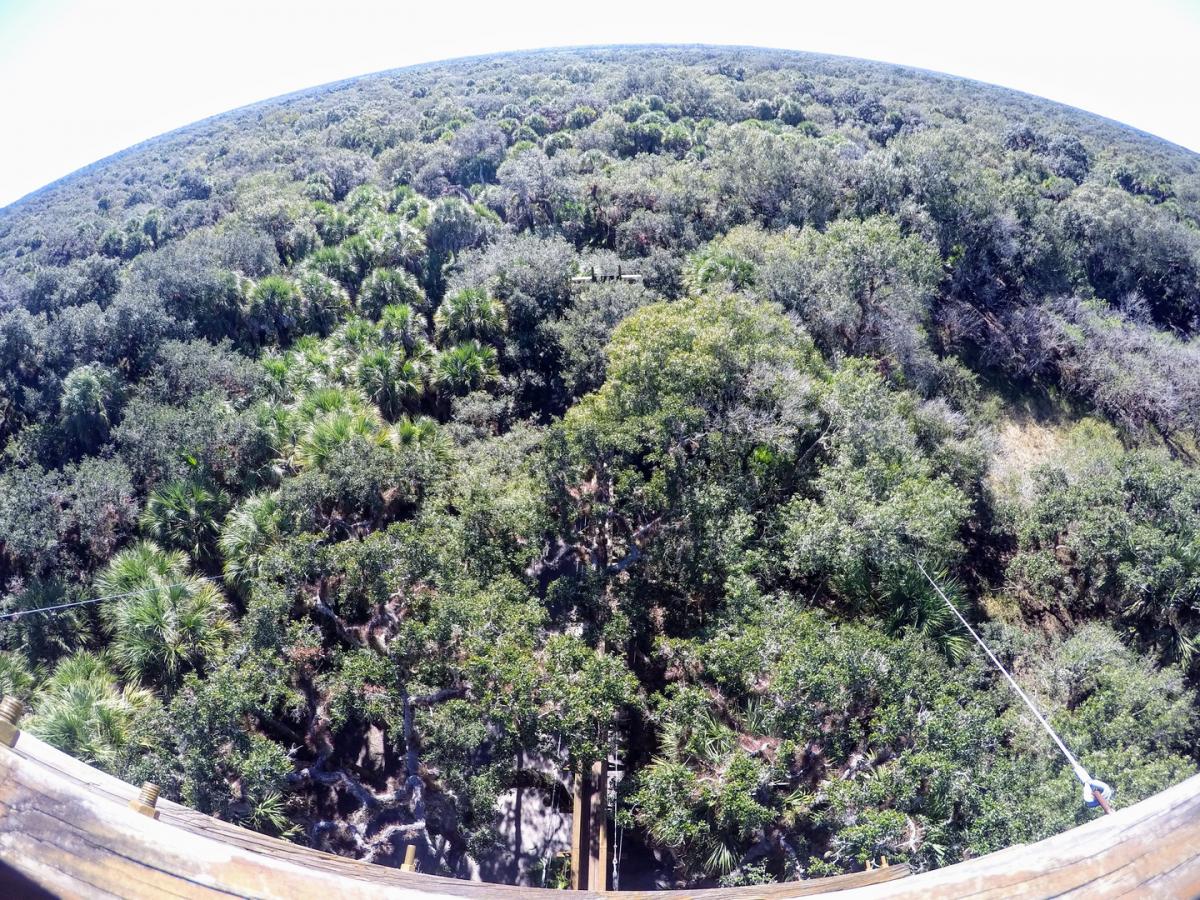 Sarasota County is home to two state parks. Sarasota's Myakka River State Park boasts 58 square miles of preserved land that visitors can hike, bike, kayak, or canoe. Trails, a boardwalk, a don't-miss canopy walk, and the park's namesake waterway traverse through wetlands, prairies, hammocks, and pinelands where visitors might spot alligators, deer, and all kinds of birds.
Plenty of wildlife also calls Oscar Scherer State Park in Osprey home, including alligators, bobcats, gopher tortoises, and the Florida scrub jay. The park features 15 miles of hiking trails, 10 miles of biking trails, and the only freshwater swimming lake in the county. South Creek, a tidal black-water stream, flows through the park and makes a great place for fishing, canoeing, and kayaking.
Preserves
There are also more than 100 county parks and preserves in the Sarasota area, ranging from neighborhood playgrounds to acres of pristine natural lands where folks can engage in outdoor activities of all kinds.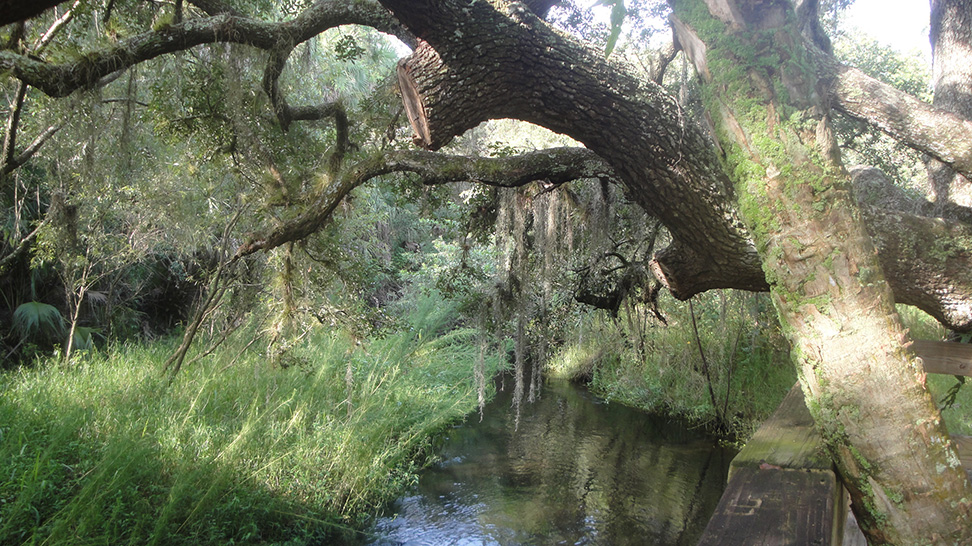 See the county's wild side at places like Venice's Deer Prairie Creek Preserve, 6,400 acres of land along the Myakka River with more than 70 miles of hiking trails, or North Port's Myakkahatchee Creek Environmental Park, where visitors can hike, bike, and horseback ride amid an Old Florida landscape of moss-draped oak trees, grassy expanses, and a black-water creek.
For a slightly tamer experience, head to spots like Venice's Shamrock Park and Nature Center, home to a butterfly garden, tennis courts, playground, and picnic areas. It also features a one-mile paved trail through coastal scrub habitat that connects with Venetian Waterway Park. Lemon Bay Park and Environmental Center in Englewood includes a boardwalk for observing the mangroves along the bay and nature trails that offer glimpses of a frequent bald eagle nesting site.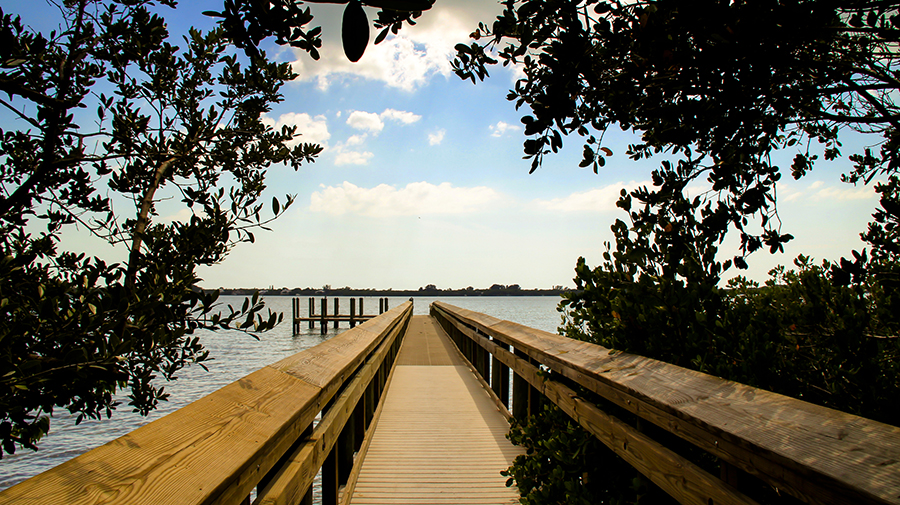 Family Parks
If you're looking for a playground that will occupy the kids for a while, try downtown Sarasota's Payne Park with its primary-colored, circus-themed playground that has tons of places for sliding, climbing, and monkeying around. It's also got tennis courts, a Frisbee golf course, and a popular skate/bike park. Urfer Family Park in Sarasota features a treehouse-themed playground with equipment for toddlers through tweens, plus fitness and nature trails.
For water views that make for picture-perfect backdrops, visit Bayfront Park in downtown Sarasota, which offers a playground, seasonal children's fountain, and lots of spots for sitting and enjoying the scenery around Sarasota Bay. Overlooking Sarasota Bay and New Pass, Ken Thompson Park sits at the end of City Island; it's home to a boat ramp and canoe/kayak launch, a fishing pier, playgrounds, and boardwalks that meander through the mangroves.
Gardens
Got a green thumb? Then you'll want to check out the Marie Selby Botanical Gardens in Sarasota. The 15-acre site blooms with plant life of all kinds, including a tropical conservatory filled with orchids and bromeliads, a grove of banyan trees, and various display gardens planted with ferns, epiphytes, succulents, bamboo, and bromeliads.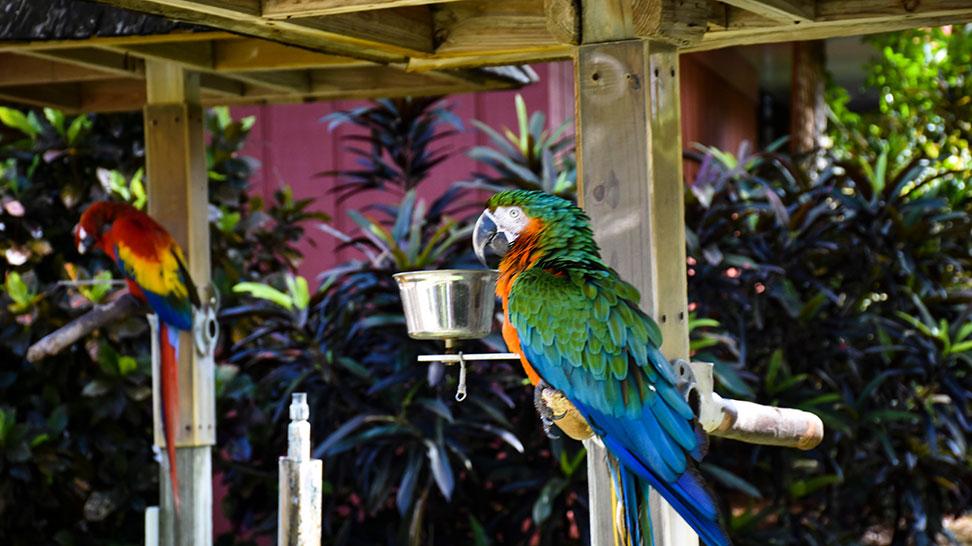 Folks have been visiting Sarasota Jungle Gardens since 1939 to take in its tropical plantings. Winding trails travel through the 10-acre site that's home to both flora and fauna. The animals may get a lot of the attention today, but the vegetation was the original attraction. More than 3,000 varieties of trees and shrubs can be found on the property, including royal and date palms, lemon trees, hibiscuses, and bougainvillea.
If you're in downtown Sarasota, stop by the Sarasota Garden Club for a quick green fix. The one-acre site offers a little peace and quiet amidst the city, thanks to its native and tropical plantings and a butterfly garden filled with colorful flowering plants.
At North Port's Garden of the Five Senses, wheelchair-accessible concrete pathways meander past native and native-adapted plantings, a waterfall, and a sundial where visitors can use their own shadows to tell the time. In Venice, West Blalock Park is home to the Monty Andrews Arboretum, an educational display of palm trees and other plantings that has also been named a Certified Butterfly Garden by the North American Butterfly Association (NABA). Be sure to stop by over the holidays, when the site is decorated with lights and other seasonal touches.