Get the Read on the Sarasota Literary Scene
Love to read on vacation? Then check out our catalogue of bookstores, poetry readings and places for young readers.
Word on the street is that Sarasota is the place to be for bookworms of all ages, spoken word poets, and other literary-minded folks.
Whether your love of the written word has you seeking out the perfect local book nook, a reading club filled with lively book discussions, story time for the whole family, or the perfect setting to enjoy a poetry reading or even perform your own work—we have 'the read' on Sarasota's literary scene.
Independent Bookstores
Nothing compares to the smell of a good bookstore—be it the allure of the crisp, freshly-inked pages of new books, or the comforting faint-vanilla scent of the aged page that is settled into the nooks and crannies of every antique book shop: it's all delightful to the bibliophile. Sarasota's independent bookstore scene has its share of new, used and antique—each shop boasting its own charm.
Bookstore1 is the current protagonist of downtown Sarasota's indie bookstore scene after stepping in to fill the shoes of the much-beloved bookshop, Sarasota News & Books, which closed in 2009 after 50 years as the downtown hub for news and books.
Bookstore1 owner, Georgia Court, believes that independent bookstores are vital to every community, and opened the store in 2011 for what she says are "purely selfish reasons" to fill the void left by Sarasota News & Books. Today, the indie bookstore is known for its high quality selection and knowledgable staff, as well as its repertoire of events geared toward the literary community—including author readings, book signings, monthly book clubs and a poetry festival.
Just a stroll down Main Street from Bookstore1 is another beloved Sarasota standard, A. Parker's Books and Bazaar, specializing in antiquarian, rare and finely bound books, as well as used, out-of-print, and scholarly texts. Seeking out a rare, out-of-print book of poems or an obscure tome of art history—or perhaps metaphysics, astronomy or feudal law? There's a book for just about any topic imaginable stacked on the shelves at Parker's. The fun is in finding it.
A word of warning, bookworms: Brant's Books is a sensory overload. This hidden gem is tucked away at the northeast edge of downtown Sarasota, off Lime Avenue, and is one of the largest independently-owned used bookstores in Florida. As such, the store is stacked floor-to-ceiling with a maze of books and other treasures. Be sure to say hello to Brant's friendly bookstore dog, Max, as you immerse yourself in the labyrinthian maze of shelves filled with over 150,000 books on every topic.
Need a breather from the overwhelming stacks at Brant's and Parker's? Swing by Something About a Book, which boasts being the "most organized bookstore in Sarasota." Something About a Book brings in about 100 'new' used books daily, and encourages patrons to trade in old books for store credit or a half-off bill. The store features the work of local authors and artists, and also offers large $1 and $3 book selections for the bookworm on a budget.
Poetry Readings
Roses are red, violets are blue—and we're going to leave the fancy prose to the poetry pros—but we can at least tell you where you can find them around town.
PoetryLife Sarasota is an organization dedicated to supporting inspiration and education in the field of poetry by providing workshops for students and teachers and hosting poetry contests, local readings, and the annual PoetryLife Weekend event. PoetryLife is founded by Bookstore1 owner, Georgia Court.
Poetry LocalMic events, hosted by PoetryLife, take place at Bookstore1 featuring accomplished local poets, as well as guest performances from poets and musicians around Florida and the United States. Find the Poetry LocalMic schedule for 2017 here.
The 6th annual PoetryLife festival, this year themed 'Poetry in Paradise', takes place April 21 and 22, 2017. The weekend event draws students, teachers and the Sarasota community together with nationally-recognized poets to celebrate the art of poetry. Middle and high school students participate in the weekend by reading their own poetry, and there is also a contest for college-age and adult poets. The event also includes a Favorite Poem Reading by community members. MacArthur Fellow Edward Hirsch and multiple award-winning poet, Aimee Nezhukumatathil will be the featured poets at PoetryLife 2017.
Many spoken word poets in and around Sarasota have found a home with the WordPlay Cafe since founder Michael Paragon established the event in 2012. The event features an ever-changing cast of spoken word poets, ranging from new artists who are debuting their work to seasoned staged veterans. Paragon says one of his primary goals is to introduce new artists to Sarasota, so every event features at least one out of town performer. Keep up with the WordPlay Cafe's Facebook page to stay in the loop about upcoming performances as the series enters its 6th season in 2017.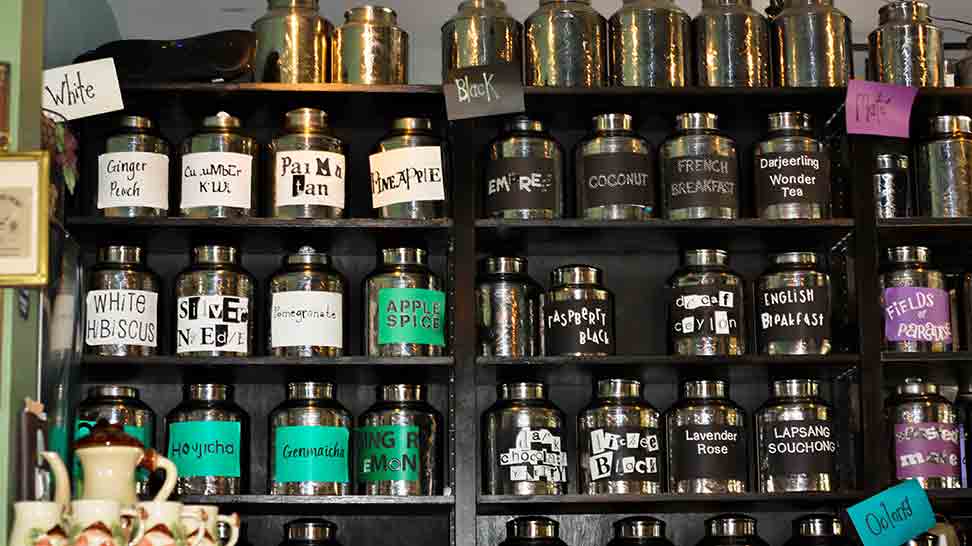 Looking for a friendly place to break out your own work in the local open mic poetry scene? The Tea House Poets meet every third Monday of the month at 6:30 p.m. at the downtown Sarasota Tea House. Sip loose-leaf tea and enjoy local poets' work in the intimate setting of the 1920s Tea House cottage. If you're feeling bold, bring some of your own work: the Tea House Poets are a supportive group; eager to welcome new voices.
Places for Young Readers
Many avid adult readers picked up the literary habit early on: childhood is the age of imagination, when books hold the most magic and greatest influence. Help instill an early love for words by taking advantage of the opportunities Sarasota County offers to encourage kids to begin reading and writing for pleasure.
Pre-school age youngsters delight in 'Step Into a Story' hour at the Children's Garden every Thursday from 11 a.m. to 12 p.m. This storytime program is as magical as the artful playground where it takes place, where kids can dress in costume and explore pirate ships and fairy gardens. The interactive story hour allows kids the chance to immerse themselves in a fantasy world straight out of a fairy tale.
Expose tots to the joys of art and literature with ROAR! the Ringling Order of Reading, part of the family programs series at The Ringling. This illustrated storytime is geared toward youngsters five and under, and takes place in the Ringling galleries, giving kids a chance to practice quiet listening and participation skills in a museum setting.
Arts Ablaze Pre-K Storytime is held at 10 a.m. every Tuesday for kids age five and under at the Arts Ablaze pottery studio in downtown Lakewood Ranch. Give tykes a chance to exercise their fine motor skills and their imaginations: each session starts off with a painted canvas or ceramics arts and crafts project, followed by story time. The $12-$14 cost covers the price of craft materials. Reserve a spot online.
Children's Theatre at the Florida Studio Theatre finds creative and performative ways to engage kids with literacy. In 2017, FST will showcase Alice With a Twist, a "Choose Your Own Adventure"-style improvisational performance that gives kids in the audience a chance to participate in crafting the storyline. Alice With A Twist will play on January 21 and 28, and February 4 and 11 at 11:00 a.m.
In April and May, FST Children's Theatre presents The Dragon Vs. The Hiccups & Other Winning Plays, a series of plays written by elementary school students and performed by a cast of professional actors. The Dragon vs. The Hiccups & Other Winning Plays runs on April 29 and May 6 at 11 a.m., and on May 13 at 11 a.m. and 1 p.m.
Baseball fans, read up: Each year when the Baltimore Orioles return to Sarasota for spring training, they come with an incentive for young Sarasota readers. Check in with your local public library during the month of February to ask about the Big League Reader Program. During the program, kids who sign up to read three library books in February can earn a free grandstand ticket to an Orioles spring training game at Ed Smith Stadium. It's a home run for literacy and fun!
Book Clubs for longer vacations
The only thing better than getting lost in a good novel is getting lost in deep discussion about said novel's plot themes with a fellow book lover. If you agree, then we have great news: Sarasota has a plethora of book clubs from which to choose.
The Sarasota Book Club meets once a month at the Selby Library to discuss the book of the month. Book choices are selected by member nominations, and must be readily available in libraries.
Celebrate girl power with page-turners chosen by the Literary Ladies Book Club, meeting once monthly at locations throughout Sarasota County. Keep up with the Literary Ladies' Meetup page to see what they're reading and join the club.
Interested in science, technology and current events? Stimulate the left-brain with science-minded book discussions at the Sarasota Science and Current Event Book Club, which meets every second Thursday of the month at restaurants around Sarasota. Join the club to keep them in your literary orbit.
Art history buffs belong among the ranks of the Literati Book Club, which meets monthly at the Ringling Museum Art Library to discuss a book about or related to art historical themes. Every Literati discussion program is offered twice, giving participants a chance to choose morning or evening hours.
Seeking a little mystery in your life? How about a book club dedicated solely to poetry, or a club that revisits the classics? Bookstore1 is host to an array of book clubs to fill many a fancy, with discussions led by bookstore managers. Check out Bookstore1's book club schedule to choose your fancy, and settle in for a good read before the next meeting.
Find Your Nearest Library
Looking for a place to start your literary adventure in Sarasota County? The public library is your home base. Scan our list to find your nearest library:
Selby Public Library: 1331 1st St, Sarasota. (941) 861-1100
Betty J. Johnson North Sarasota Public Library: 2801 Newtown Blvd, Sarasota. (941) 861-1360
Fruitville Public Library: 100 Apex Rd, Sarasota. (941) 861-2500
Gulf Gate Public Library: 7112 Curtiss Ave, Sarasota. (941) 861-1230
Frances T. Bourne Jacaranda Public Library: 4143 Woodmere Park Blvd, Venice. (941) 861-1260
North Port Public Library: 13800 Tamiami Trail, North Port. (941) 861-1300
Elsie Quirk Public Library: 100 W Dearborn St, Englewood. (941) 861-1200

Shannon Staub Public Library:

4675 Career Lane, North Port (941) 861-1740

Osprey Public Library at Historic Spanish Point:

1337 N Tamiami Trail, Osprey (941) 918-4037

William H. Jervey, Jr. Venice Public Library:

300 Nokomis Ave S, Venice. (941) 861-1330