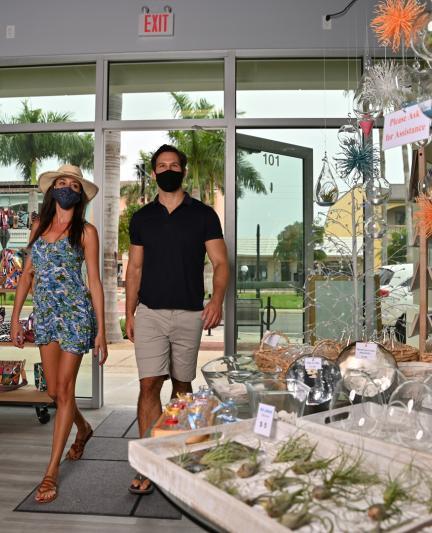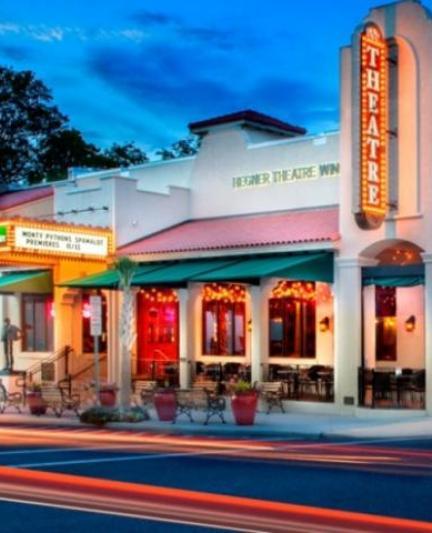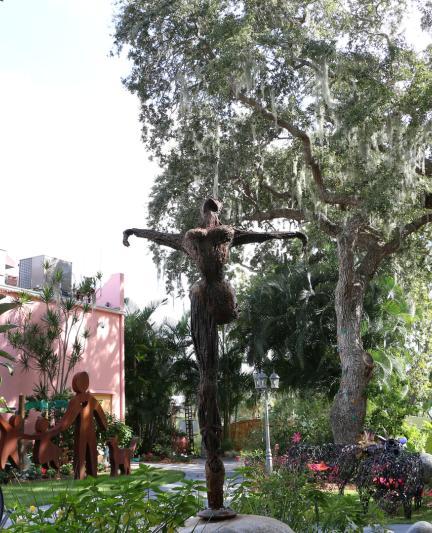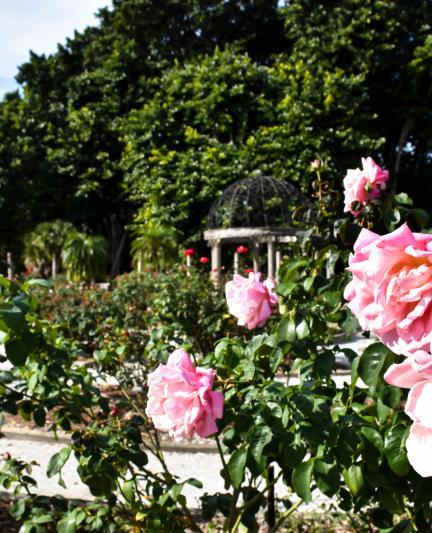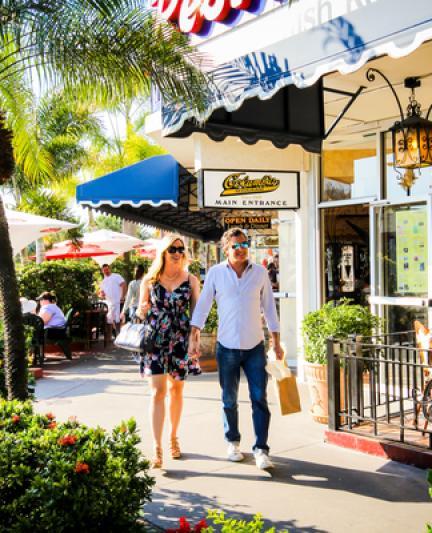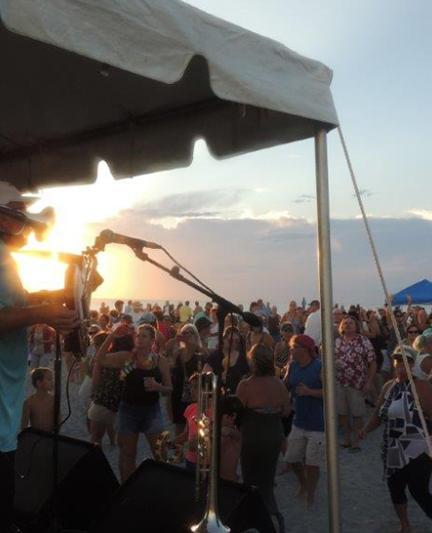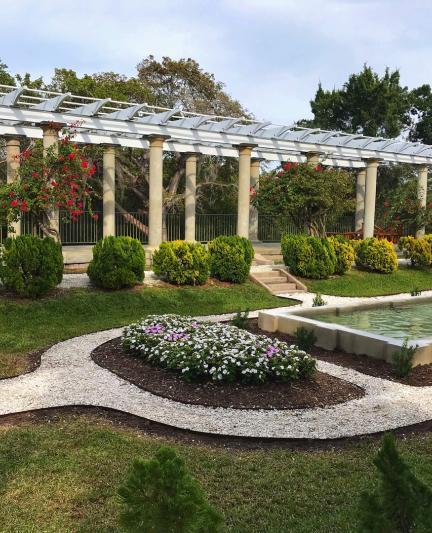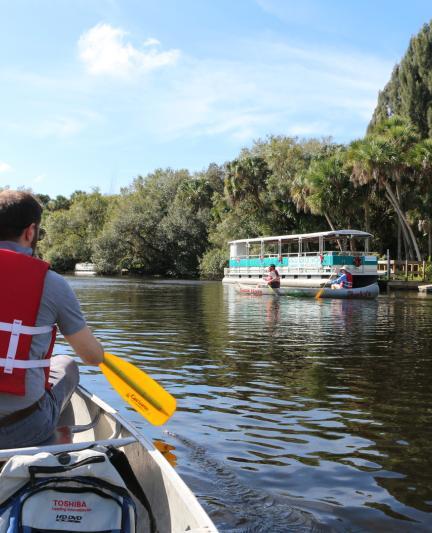 Fun Date Ideas in Sarasota
There's no better place to spend time with your sweetheart than sunny Sarasota! How can you say "I love you" during your stay? Let us count the ways…
Whether you're celebrating an anniversary, wooing a Valentine, or scheming to surprise your partner "just because" — Sarasota is a great place to plan out a unique and thoughtful date that'll charm your darlin'.
Make a Map to Your Heart
Planning ahead pays off on this date idea: Devise cute riddles, map out memorable photo-ops, and surprise your sleuthy-sweetie with a treasure of your choosing.
For an eclectic, cultured trip, join your special someone on a journey through The Ringling's expansive art galleries, circus museum, romantic rose gardens, and the breathtaking Ca d'Zan mansion.
Try strolling Historic Downtown Venice while sampling each charming store and restaurant along sidewalks and parks bursting with vibrant flowers and other Florida fauna. St. Armands Circle and the Sarasota Farmers Market are bright and bustling settings that offer opportunities to engage all the senses as you take in the sights, smells, sounds and tastes of the town together.
Take a walk on the wild side at Sarasota Jungle Gardens or Big Cat Habitat by plotting a scavenger hunt featuring cameos from flamingos and ligers (rare cross between a lion and tiger) and bears — oh my!
Picture-Perfect Picnic Spots
Is there anything more romantic than a meal for two: al fresco, on a blanket, with a gorgeous view?
"Old Florida charm" characterizes Historic Spanish Point, a 30-acre museum and environmental complex with a classical sunken garden, butterfly gardens, and scenic bay shorelines. Set up a blanket, bring some goodies (Morton's Market has a great selection for this type of occasion), and take in the surrounding breeze, flora and flauna, and Sarasota Bay.
Hike or canoe to the Brushy Bayou at South Lido Nature Park/Ted Sperling Park for solitude, or take advantage of South Lido's barbecue grills, picnic tables, and beachside volleyball amenities for a more playful picnic outing. Discovering the mangroves together aboard a tandem kayak is both fun and surprisingly romantic.
Work up an appetite by hiking, cycling, horseback riding, or kayaking at Myakka River State Park before enjoying a picnic on Myakka's 58-square miles of unspoiled Florida wilderness. Trek to the top of the Canopy Walkway to get a bird's eye view of the lush greenery surrounding the park.
Plan a Florida picnic with a French twist by paying a visit to the Artisan Cheese Company and fixing a cheese board. A four-minute drive, or approximately fifteen-minute walk, from Artisan Cheese Co. leads to the waterfront at Sarasota's Bayfront Park and Marina, where banyan-shaded picnic spots achieve the perfect blend of Parisian-style people-watching and Sarasota-style sailboat-gazing.
Get Silly with Your Special Someone
Cut loose, have fun, and release some endorphins on a date designed to excite and inspire your inner children.
Take your love to new heights "Tarzan-style" at TreeUmph!— an adventure course set in the treetops with a 600-foot zipline guaranteed to make your hearts soar.
Dinner and a movie will sound dull after a trip to the largest inflatable indoor park in the U.S.—Jumpin Fun Inflata Park.
You can have a laugh in Sarasota County easily, and hearing your loved one laugh is one of life's greatest pleasures!
Satisfy Your Sweetie's Sweet Tooth
Outside-the-box date ideas are fun, but sometimes tradition just hits the spot. A classic slice of Yoder's famous pie may be just the thing for the apple of your eye.
Make that a double scoop of love — or shall we say, amore — at Gelato-Go, Sarasota's authentic gelateria featuring Italian-style ice cream, desserts, and espresso drinks.
Palm Avenue newcomer, Pelindaba Lavender, offers a bouquet of sweet surprises you won't find anywhere else — including lavender-infused chocolates, hot cocoa, coffee, and teas. Or, go all out and arrange for Purple Belle Ice Cream Truck to meet you where the magic is happening.
Aquatic Adventures and Outdoor Excursions
If your special someone is the outdoorsy type, make a splash with an aquatic eco-tour or an active adventure they'll never forget.
Pack the sunblock and drift through the mangroves with Kayaking SRQ, or plan a cycling excursion at Myakka River State Park with Endless Summer Eco Tours. Dolphin Paddlesports also offers kayak and SUP rentals for self-guided tours through Phillippi Creek and into Roberts and Sarasota Bay.
Perhaps you've fallen for a fishing fanatic… hook, line, and sinker? Treat them to a thrilling charter fishing experience with CB's Saltwater Outfitters or Siesta Key Watersports.
If your nature-loving loved one would rather save a manatee than hook a trophy catch, surprise them by "adopting" a marine animal from Mote Marine in their name. All money raised from the "Adopt an Animal" program supports animals in Mote's care.
For some folks, there's nothing more romantic than kicking back and relaxing on a tropical sunset cruise on LeBarge. For those types who'd rather be driving the boat, Sip-N-Cycle Cruises offers a unique opportunity to put pedal to the paddlewheel. Sip-N-Cycle boaters work to propel the boat with pedal power in a gentle workout — a fun idea for friends planning a group date.
Romantic Viewings: Share a Show
If you're dream date includes entertainment, consider a performance with your loved one.
Sarasota Orchestra has announced a reimagined season that brings the joy and inspiration of classical and pops music to the community while maintaining health and safety for patrons, musicians, staff and volunteers. This Valentines Week program features treasured tunes by Cole Porter, Duke Ellington, Puccini and more! Feel your heart and soul sing along to the music!
Florida Studio Theatre offers a variety of plays in its contemporary theatre. Each of its five stages are small in size and large in impact — providing intimate and engaging settings for high-quality, professional performances.
From amateur open mic nights to stand-up showcases, bawdy Drag Queen Bingo, and sexy vaudeville specials featuring Sarasota's own Black Diamond Burlesque: McCurdy's Comedy Theatre offers an array of opportunities to tickle your funny bones — and your fancy.