Free and Cheap Sarasota Vacations and Stay-cations
Why let Sarasota's beautiful weather and sunshine go to waste because of a budget vacation? While fun isn't always wallet-friendly, free vacations aren't impossible. So splurge on the hotel, or even the airfare, because you can experience all of those (not quite) free vacations anytime of year. Also, vacations aren't just for visitors anymore. Yes, even us Sarasotans enjoy a vacation every now and then ... but why break the bank when paradise is right outside our front doors?
Locals can take a "stay-cation" with just a few bucks to spare. The beach is perhaps the most coveted attraction on any vacation and it's completely free. Sarasota boasts the No. 1 beach in the country, Siesta Beach, as well as countless other beautiful beaches, each offering something special for every taste. For visitors, hotels all over Sarasota offer reasonable room rates all year long. Browse our lodging listings to peruse hotels and vacation rentals in your favorite area.

Eating and exploring doesn't have to be expensive, either. Wanna bet?
Here are 20 things to do in Sarasota for $5 or less:
1. Spend the day at the beach.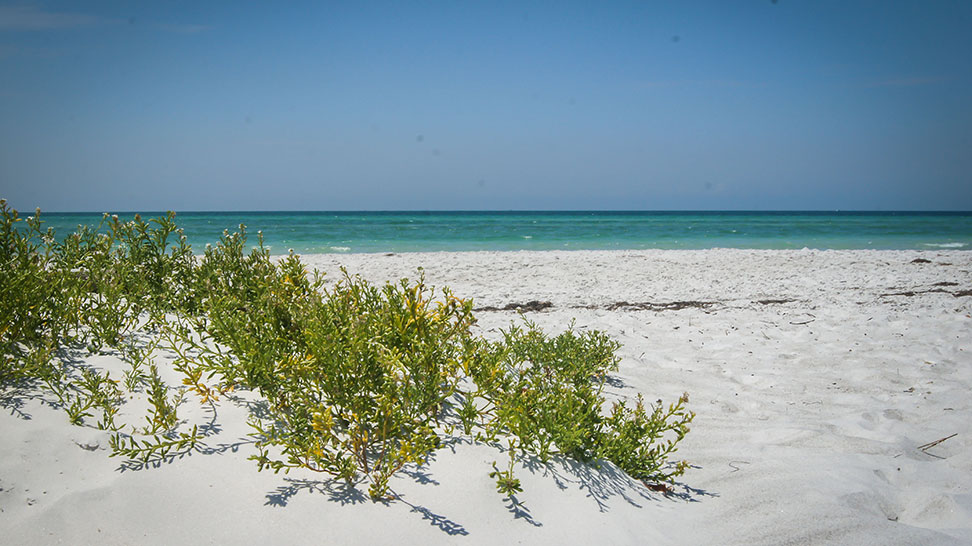 Sarasota is home to Siesta Beach, the No. 1 beach in the country, according to the 2020 Trip Advisor Travelers' Choice™ awards. Lido, Longboat, Nokomis and Manasota beaches all have beautiful scenery and public access and the beaches of Venice are known for their sharks' teeth--included free of charge.
2. Drum, dance or get a live show.
Live music performances are free every Sunday night at sunset on Siesta Beach ... and you can even join in. Bring a drum or just yourself and play or dance the night away or pull up a beach chair or towel and get a front row experience.
3. Be artsy.
Come on a weekend to enjoy free art and live music at the First Friday Palm Avenue Art Walks or the third Friday Towles Court Art Walks. Palm Avenue is lined with galleries and Towles Court, an artists' colony, opens its galleries and studios to the public.
4. Grill out.
Have a barbecue, picnic or combination of the two at Siesta Beach or Lido Beach. Both have grills and picnic areas with tables and pavilions, so bring your own food and have a scenic, waterfront lunch or dinner on a budget.
5. Enjoy nature.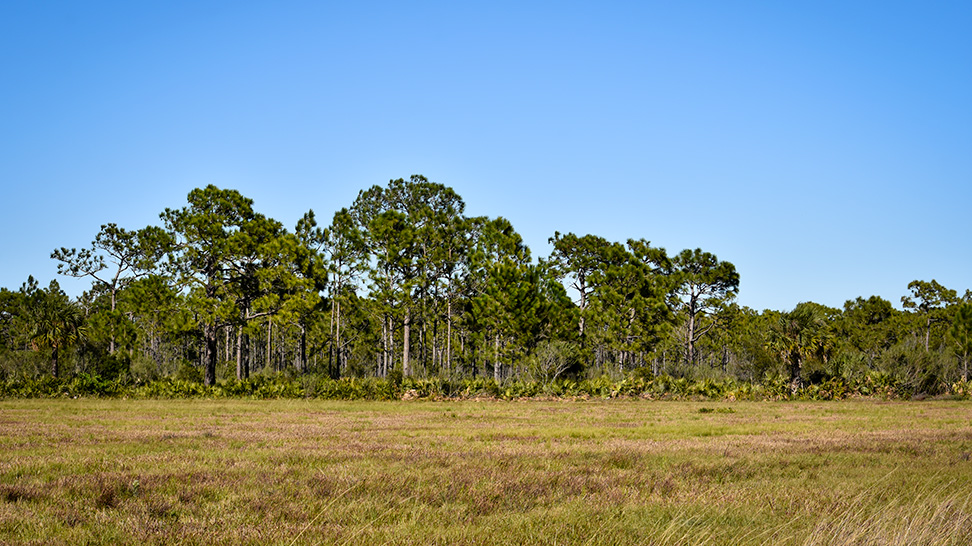 Get in touch with nature on a primitive campsite at Myakka River State Park. Entrance cost is just $6 per car. Boat and trams tours are available for an additional cost. Enjoy hiking and biking trails while keeping an eye out for birds and other native animals. Rent a kayak or canoe for a small cost or bring your own. Don't forget to climb up the Canopy Walkway to get a birds eye view.
6. Go to the movies with just a couple bucks.
Despite movie ticket costs snaking up, Sarasota's Parkway 8 Cinema makes it possible for you and the whole family to enjoy a movie for less than the price of one adult ticket at the average movie theater. Matinees tickets are $2.50 and evening showings are just $3.
7. Take a dip.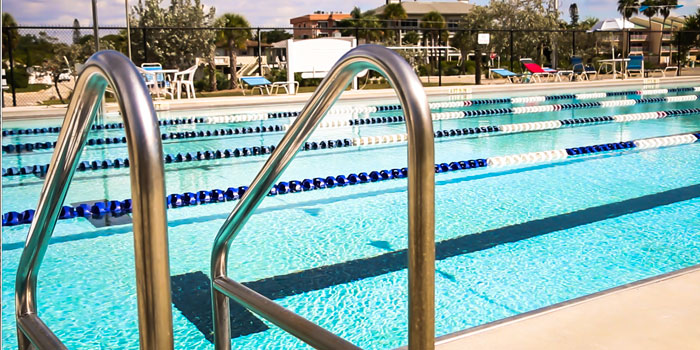 The Lido Pool is a hidden gem of a public pool right on Lido Beach. Open seasonally (Tuesday-Sunday, 10 a.m.-4:45 p.m.), the pool charges just $2 for children under 12 and seniors 55 and older and $4 for older kids and adults. Seasonal and annual passes are available, too.
8. Go to Happy Hour.
Happy Hour often means cheaper food and drinks, but rarely this cheap and this gourmet. Upscale Asian restaurant Pacific Rim has happy hour from 4:30-6 p.m. on weekdays and offers up its delectable cocktails and small plates for a mere $4 and sushi for just $3.
9. Read a book.
Or go online, roam around, check out the architecture outside and more at Selby Library. Its prime downtown location makes it a fun (and free) stop before or after swinging by the marina at Island Park (also free).
10. Relax in Island Park.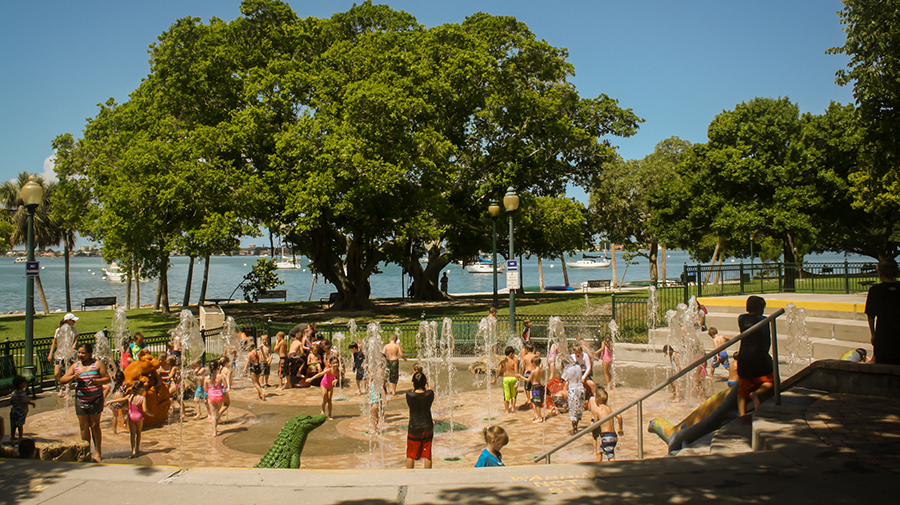 Located at 1 Marina Plaza, Island Park is home to lots of great, free things--a sprawling lawn, beautiful blue water, a fountain for children, sun, shade, massive and inventive sculptures, big boats and docks to explore.
11. Spend Monday at the museum.
The Ringling Museum of Art opens its doors free of charge every Monday from 10 a.m.-5 p.m.
12. Grab some fresh produce.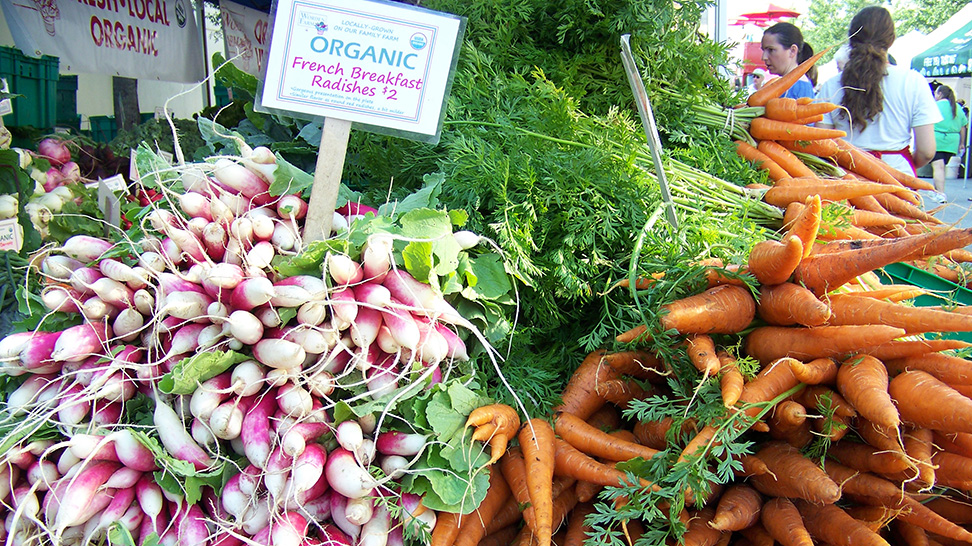 Find fresh fruits and vegetables, plants, crafts and more at the downtown Farmers Market every Saturday morning or the Siesta Key Farmers Market on Sunday mornings.
13. Enjoy music on the bay.
Van Wezel Performing Arts Hall holds Friday Fest one Friday a month in the summer and early fall. Check out the live music on the waterfront from 5-9 p.m.
14. Play sports.
It's free to play tennis or volleyball at Siesta Beach. Bring a friend or the family or join in on a game with Sarasota's friendly residents.
15. Go window shopping.
It doesn't hurt to look. Take a peek in the boutiques of downtown Sarasota and St. Armands Circle. After all, it's free! You may even find a great deal.
16. Go for a walk, drive or bike ride.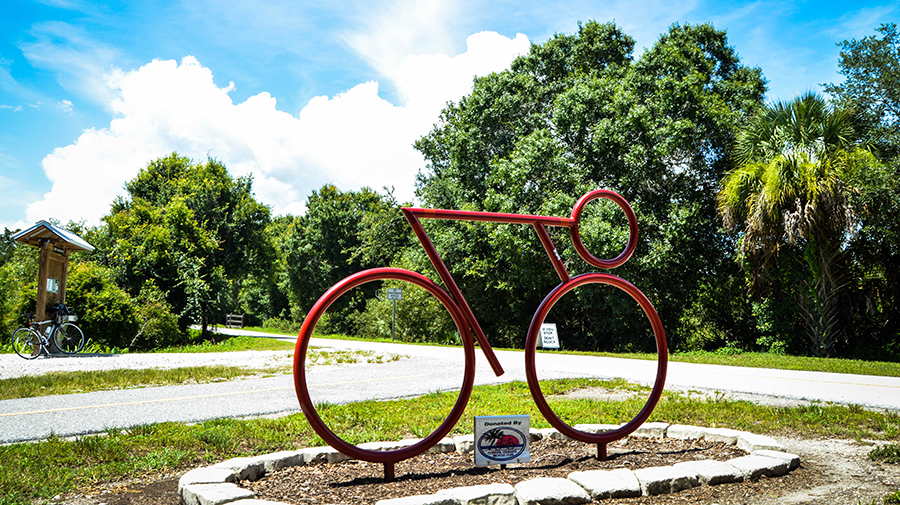 No matter what mode of transportation you prefer, there are many ways to see Sarasota. Drive through beautiful Casey Key and marvel at the homes, take a long walk on the beach or along Ringling Bridge or bike on the Legacy Trail.
17. Pick up a sweet treat.
Grab a dozen mini bundt cakes to share at Nothing Bundt Cakes. Trying to cool off? Head over to Gelato-Go Sarasota right off Main Street in Downtown Sarasota for freshly made gelato with ingredients straight from Italy.
18. Watch the sunset.
Sometimes it's hard to believe it's possible to experience something so beautiful without spending a dime. Taking in a sunset is free and simple and you can do it from almost anywhere in Sarasota. The beaches, the marina and Ringling Bridge are favorite spots among locals.
19. Split a drink with friends.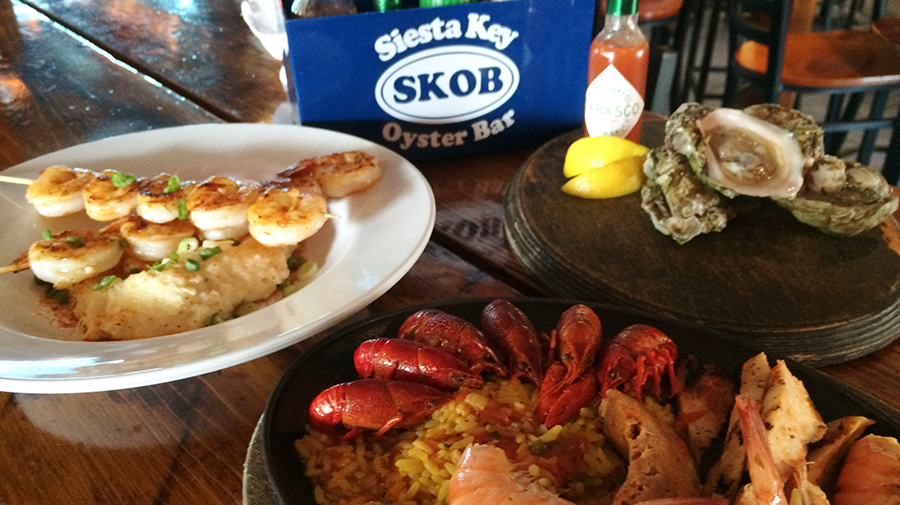 All you'll need is a few bucks and a few straws when going in on the "Village Idiot." The massive, fruity alcoholic beverage is served in a beach pail and can be found at Siesta Key Oyster Bar in Siesta Village. It's the perfect afternoon refresher or nightcap after a long day on the beach and when you split the tab, you're no idiot.
20. Get festive.
Sarasota has a packed festival schedule year-round and all of the festivities are free and open to the public. Arts, crafts, food and music abound, from the Venice Shark's Tooth Festival to the Siesta Fiesta to the St. Armands Craft Festival.