Fast Facts For CoolToday Park: New Home to Braves Baseball in Florida
CoolToday Park in the southern Sarasota County is done and ready for the latest Major League Baseball franchise to come to Southwest Florida: the Atlanta Braves.
The current crown jewel of Wellen Park Florida – the massive master-planned community between Venice and North Port – is CoolToday Park; the new spring training home of the Atlanta Braves.
The state-of-the-art facility was built from the ground up with the fan experience very much in mind. Whether you like baseball, beer or simply socializing in a fun outdoor/indoor venue, the Braves diamond is a place anyone can have a great time.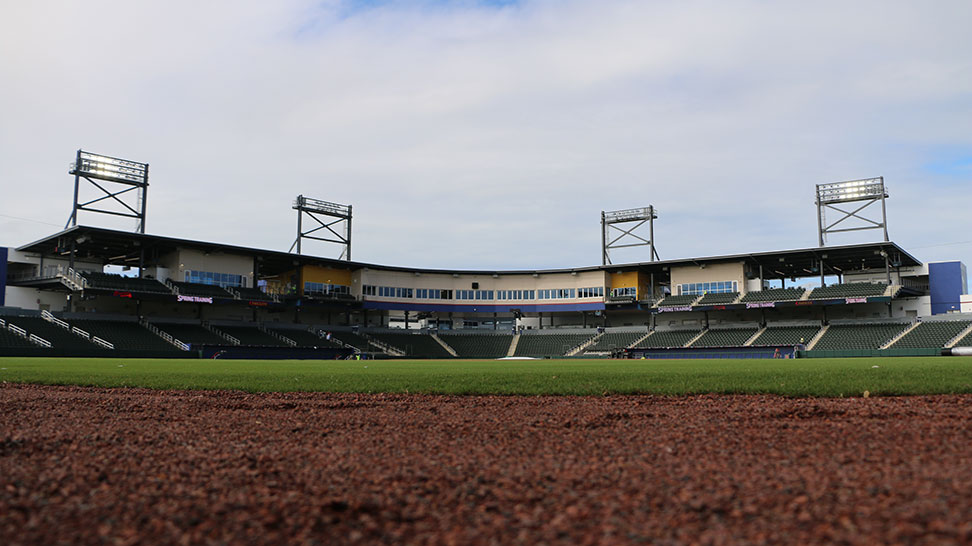 Switch Up Your Seat
CoolToday Park has 8,000 seats – 6200 fixed and 1800 berm (general admission) seats – but the Braves and designer Fawley Bryant Architecture don't want to keep you there very long. A spacious concourse walkway wraps around the entire stadium with numerous drink rails installed so fans can feel free to stop and watch a few at bats from almost anywhere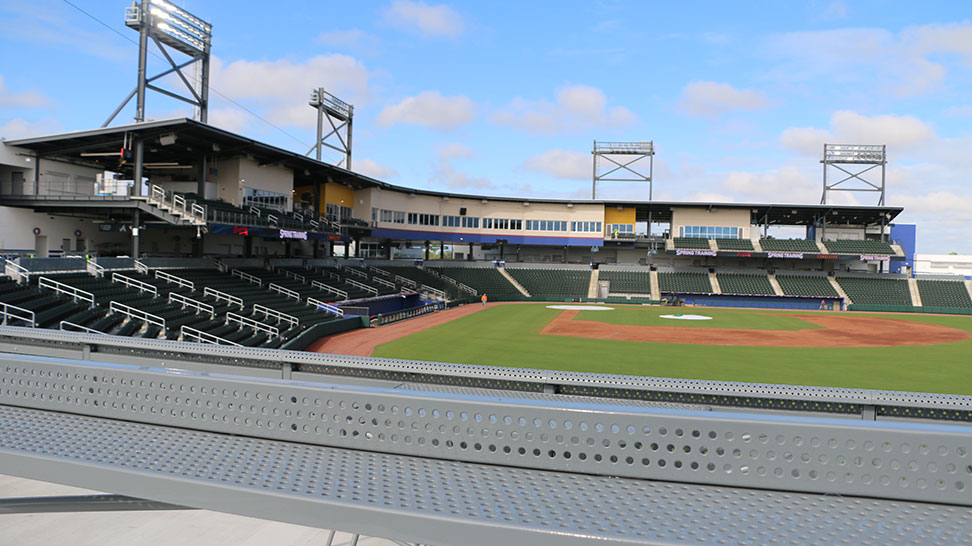 "We want people to navigate," says Mike Dunn, V.P. of Florida Operations for the Braves. "We want them to be able to watch from center field, watch from right field, down the lines."
The two-level seating in the park also features Two luxury suites, and a 1st and 3rd base special-ticketed terrace with access to air-conditioned space, a full service bar, and 650 seats. There are also several sponsored areas to watch the game from; some are free and some are more expensive than a regular ticket, but worth it!
Coca-Cola Corner – a grassy berm area stretching from the left field foul line to left-center. Let those kids run around in the soft grass while you watch the game or order something from the nearby concession and Tomahawk Tiki Bar. Be sure to pack glove too!

Budweiser Bench – Group seating area next to the grassy berm and below the scoreboard in left-center field. A popular home run spot!

Right Field Patio – a concourse level group area behind the right field wall.

Centauri Super Suite – Sit right at field level behind the wall in right center field and next to the bullpen. These seats will also be a hospitality area for a one-of-a-kind game experience.

Left Field Lounge – Group seating with service from a specialty menu. Yum!
You can find more information about ticket prices and seating here.
Buy Me Some Peanuts and Cracker Jacks
For many, the fan experience will hinge on what food is available throughout the stadium, and CoolToday Park won't disappoint! Along with regular ballpark concessions, the stadium has several specialty offerings revolving around down-home, Southern comfort styles you would expect back in Atlanta.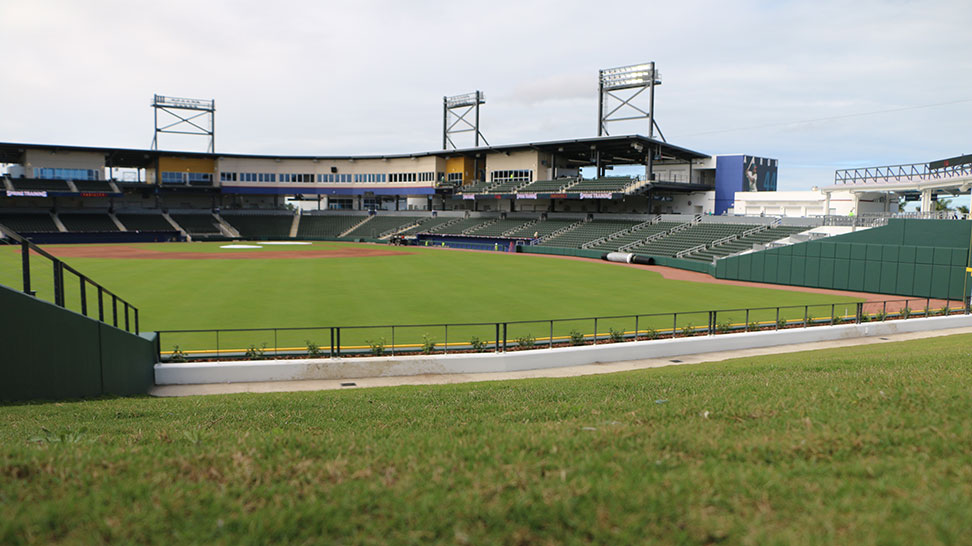 Some of the special concessions are listed as Green Fields, Braves BBQ, Chicken Coop and Fish Camp. You won't want to miss the Tomahawk Tiki bar along the concourse in left field, featuring unique food and drink selections within view of all the action.
Beyond Baseball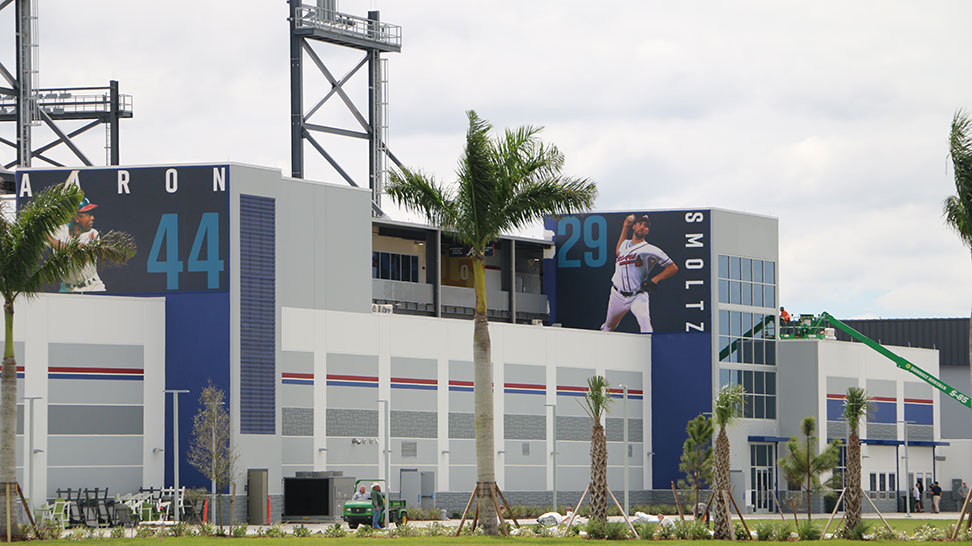 The Sarasota County-owned facility isn't just for preseason baseball. With 7 fields across 90 acres of complex, visitors can make good use of the facility any time of year during concerts, markets and other local events in the works.
"This is beyond just a baseball stadium," says 2019 Sarasota County Commission Chair Charles Hines. "This is a community complex that will have open fields and use by the community."
For more information about parking, prices and events, visit the Atlanta Braves Spring Training website.