Fashion Forward: Local Shops for Sarasota Style
Sometimes you need to add some pizazz to your vacation clothes, so here are some favorite local shops where you can update your Florida fashion.
We've all been there.
Standing at the airport luggage carousel, waiting and waiting and waiting as a colorful array of luggage passes you. Hard-sided suitcases, vintage blue leather carryon, even a baby seat, but your precious belongings are nowhere to be found. A visit to the airline kiosk reveals that your bags have ended up in Cleveland while you've arrived safely at your intended destination, sunny Sarasota.
Never fear, Sarasota has several fabulous shopping districts where visitors can find up-to-the-minute fashion for the whole family. We have a combination of locally owned as well as corporate favorites to get you through any luggage hiccup, while also providing you with long lasting souvenirs to make you blend with the locals and your friends back home jealous.
Lido Key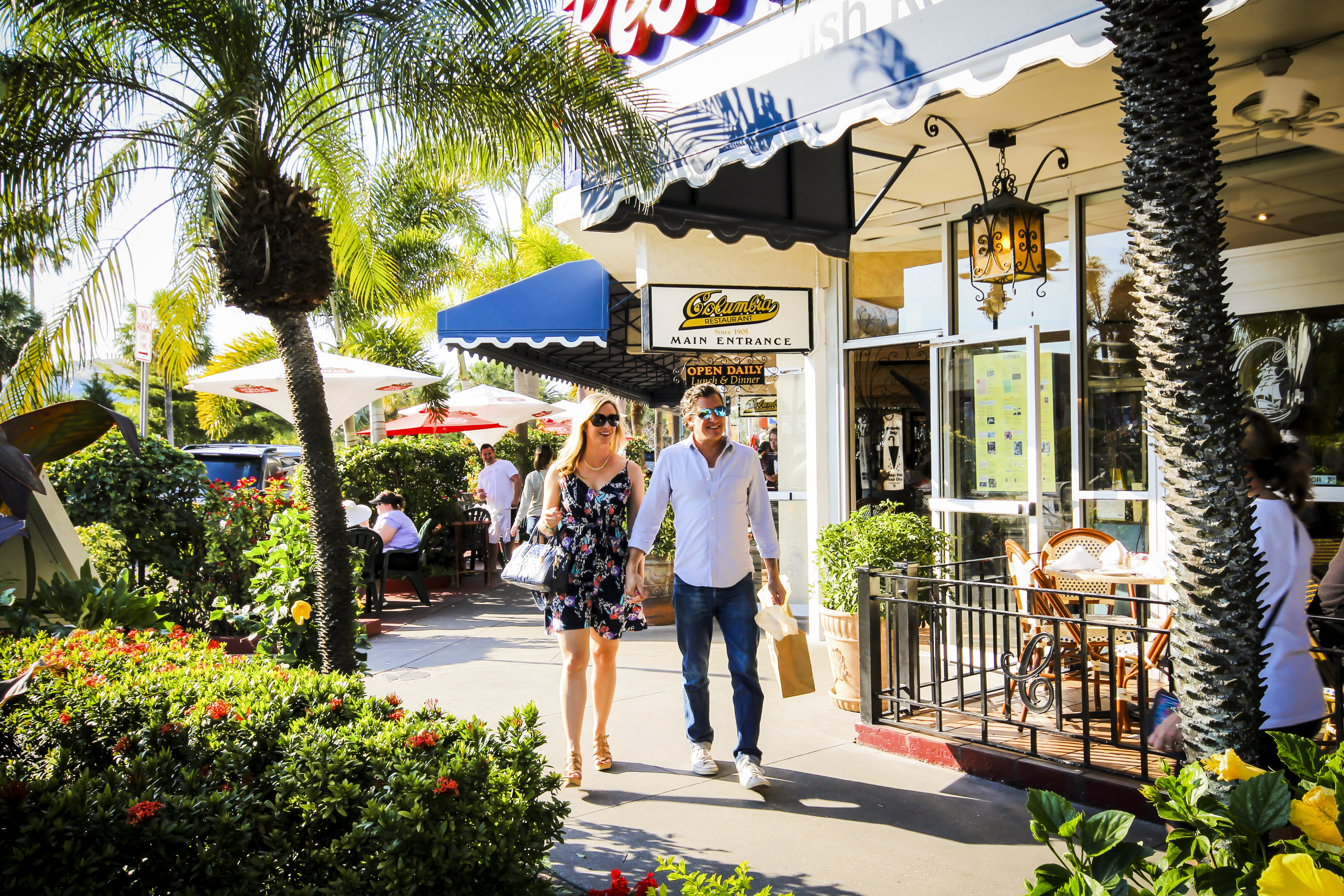 The draw of St. Armand's Circle can be felt internationally. Inevitably when you tell your friends about your vacation to Sarasota, those who have been here before will ask, "Did you go to St. Armand's Circle?" Nestled on Lido, and a mere stone's throw from the beach, St. Armand's Circle is a travel destination, renown for both its shopping and its dining. Binjara Traders is perfect for bohemian-inspired threads, while Dream Weaver provides a more sophisticated experience. Pop into Shore or Tommy Bahama for a distinct coastal vibe, and don't forget to walk upstairs for a bite at each of their popular restaurants.
Downtown Sarasota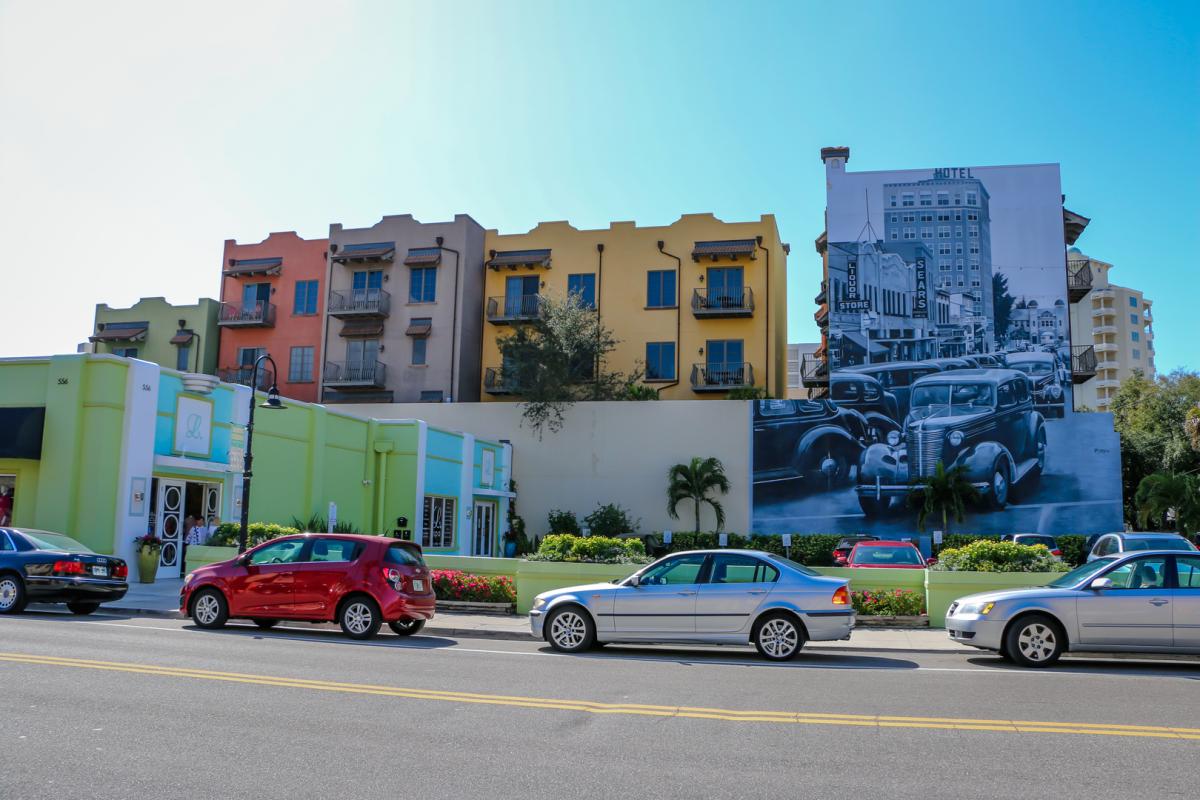 In the center of the action, Downtown Sarasota features a wide variety of shops, restaurants, and bars. We coordinated with the Sarasota Chamber of Commerce to determine our favorite spots to shop. Visit L Boutique in the historic Burns Court neighborhood, for a posh collection of stylish clothes. Just down the street, Pineapple Lain offers up-to-date styles at affordable prices. If you're looking for designer duds, look no further than Eileen Fisher, prominently located on Main Street in the heart of town. If you need something for the sand and sunbathing specifically, look no further than the massive, trendy collection at Swim City.
Just outside of Downtown Sarasota is a precious indoor market, teeming with clothing, jewelry, art and gift vendors. The Bazaar on Apricot & Lime is the perfect place to rub elbows with the locals and get a real feel for the community, while simultaneously finding the ideal souvenirs for your loved ones back home.
Venice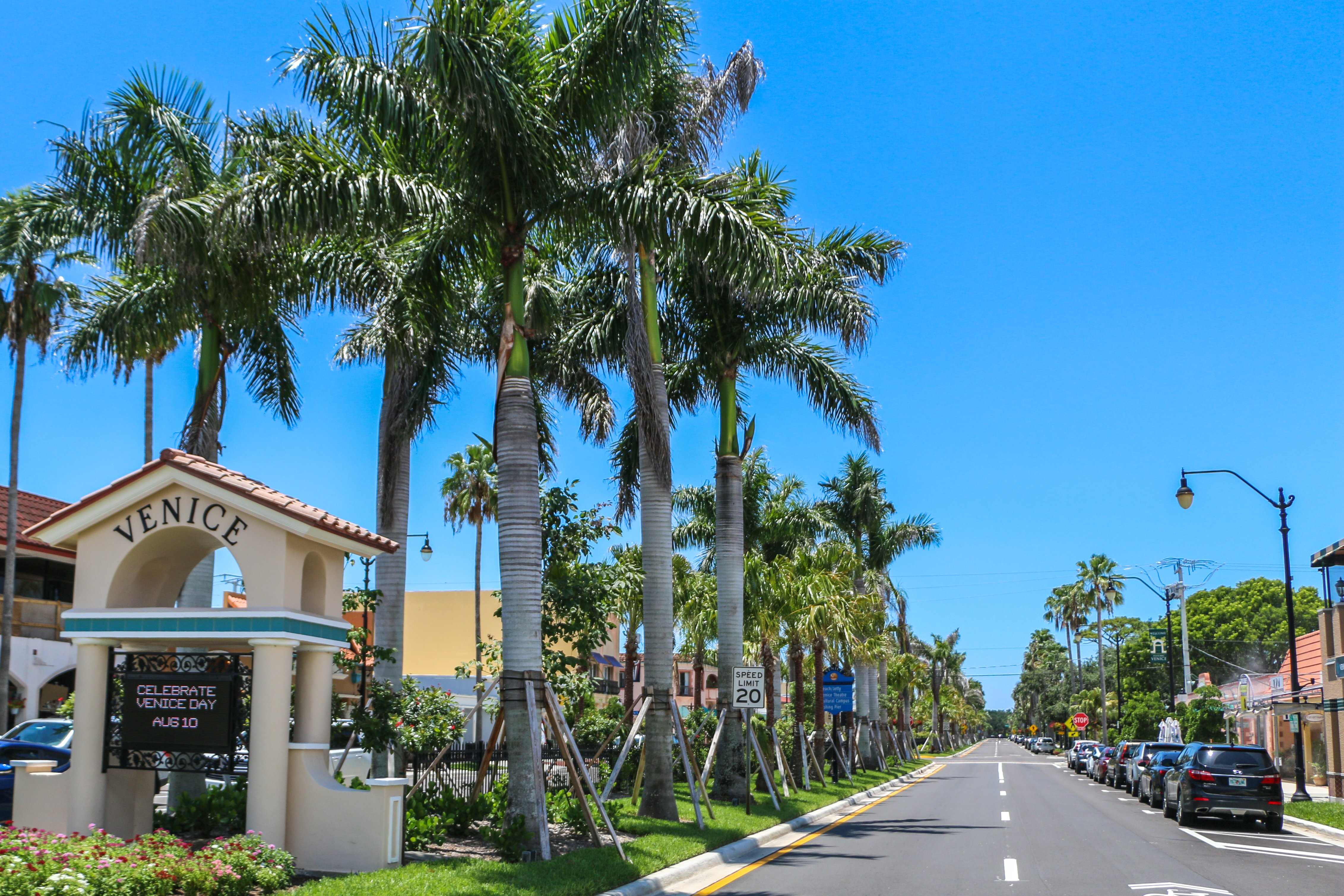 No trip to Sarasota County is complete without a quick jaunt south to the Island of Venice. You'll love the pristine streets in downtown Venice with proud palm trees soaring overhead. You can even stop by the Venice Area Chamber of Commerce, to see our visitor's center. While shopping on the island peruse the designer consignment offerings at Fifi's, and pick up some options for him at Captain's Landing and Dick's Shoes.
Driving from North or South?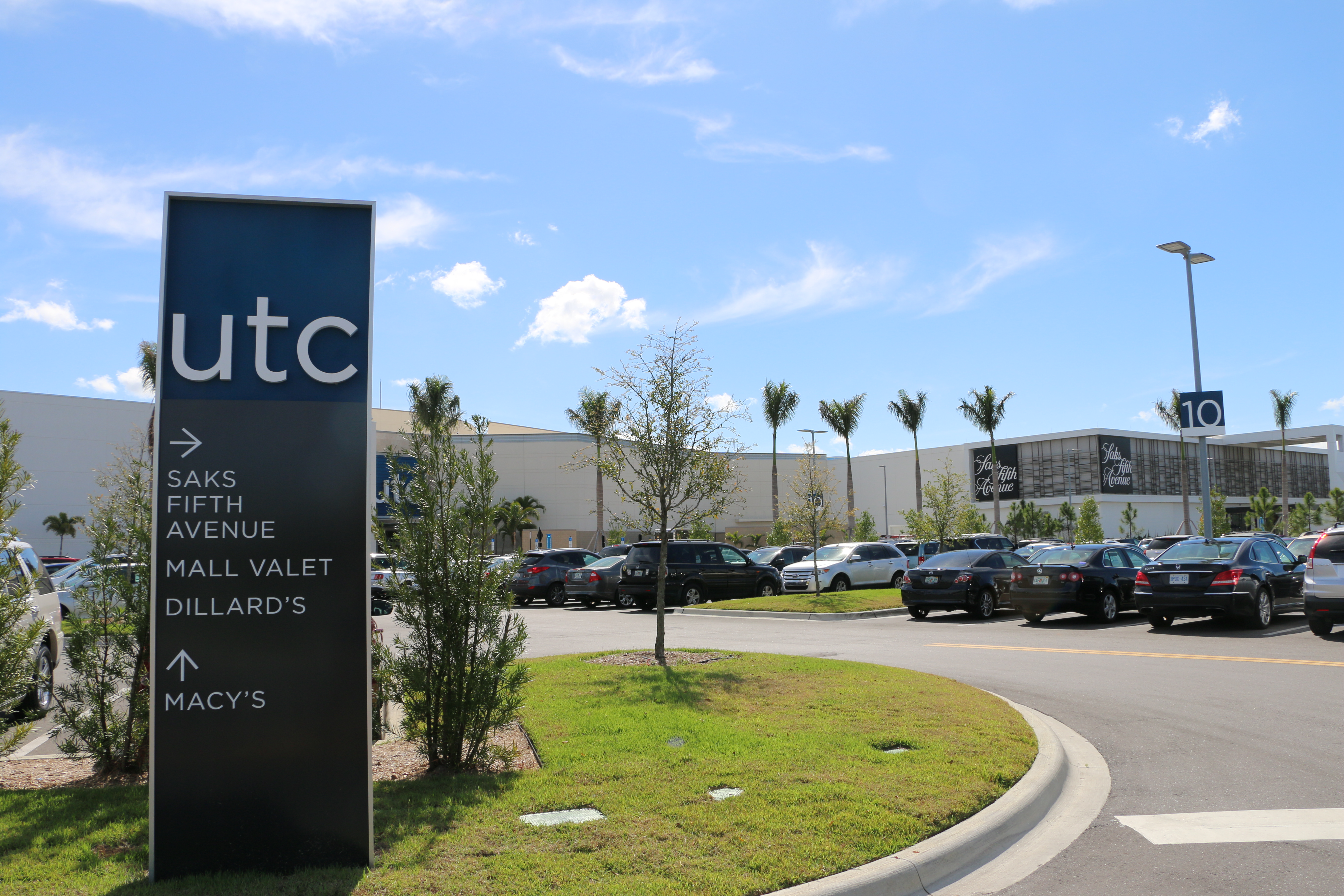 Located just off highway I-75, on University Parkway, rests a shopping paradise called The Mall at University Town Center (UTC). Teeming with modern stores, The Mall at UTC offers a variety of offerings to dress yourself from your nose to your toes. Stores like Sephora and Mac will help you arrange a temporary skincare routine, while Anthropologie and LOFT can aid in providing outfits for a night on the town. But what about the beach? Everything But Water and Hollister have a full range of water-wear for both her and him respectfully.