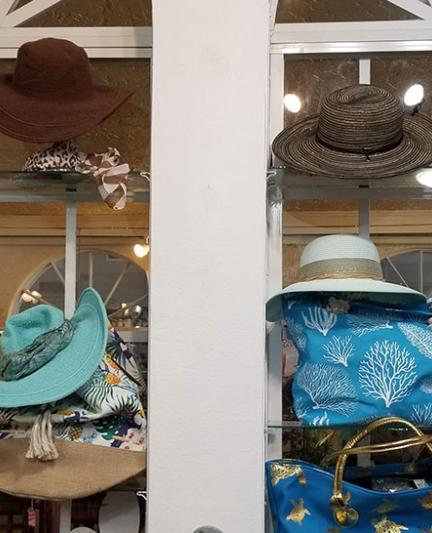 Family Day in Venice and Englewood
If you want to enjoy the weather, meet friendly locals and explore unique stores, plan a day out in Venice and Englewood.
Here, shopping and dining areas are easily walkable and definitely charming. Ladies, you can lure the men to accompany you with the promise of shops just for them and restaurants that serve Florida craft beers and delicious food.
Venice
Start your expedition in Venice. Depending on when you get your group ready to head out, you can begin your visit with lunch at local favorite Café Venice Restaurant & Bar. Order a Venice cheeseburger, homemade quiche or a freshly tossed Mediterranean salad. For a taste of Venezia, opt for Cassariano Italian Eatery, where you can dine on gnocchi, a lamb burger, grilled salmon or lasagna. Need to work up an appetite first? Stroll the sidewalks for a while making stops at the varied shops along the way.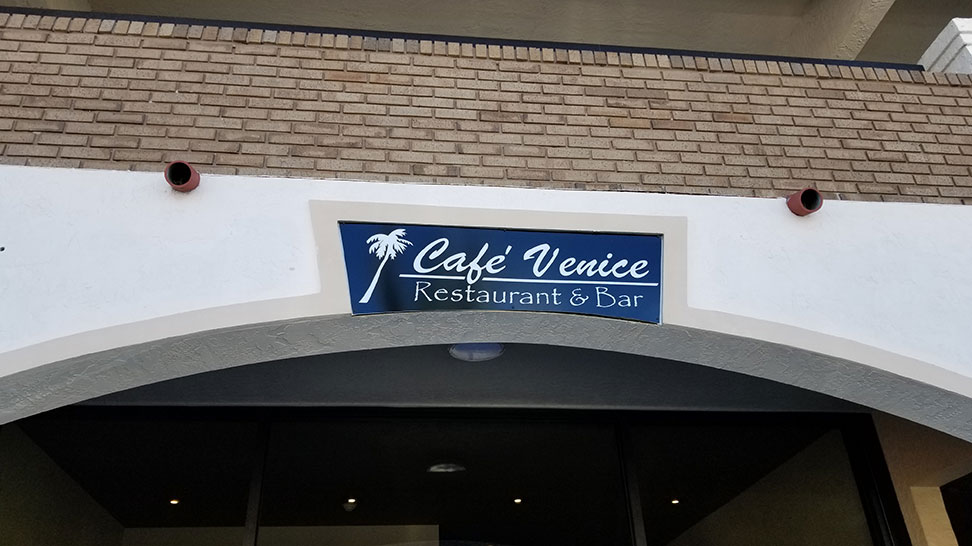 The ladies will be enchanted by the bright and colorful pieces showcased at Artisans. Adorn yourself with a Pandora or Alex and Ani charm to add to your collection, or pick up a pair of earrings for a friend back home. Decorate your house with easily-packable kitchen towels and Florida-themed ornaments, or opt for something more substantial, like a painted chest of drawers with rope handles.
A few doors down, island-inspired jewelry from DanaTyler dazzles. The store appeals to a range of budgets, from bracelets you can afford to stack to special-occasion sparkling studs. So go ahead and treat yourself to a new accessory or two.
Earth Treasures is your
Florida  souvenir stop
[Photo: Kendra Gemma]
Beach gear can be fashionable at
stores like Down Island Way Boutique
[Photo: Kendra Gemma]
 
Join the guys at Captain's Landing and help them blend into the laid-back Gulf Coast lifestyle with floral shirts from labels like Tommy Bahama, Kahala and Bamboo Key. For the less sartorially adventurous, T-shirts, cargo shorts and hats from Hook & Tackle and Greg Norman will keep them comfortable and looking good.
While you make your way to the next women's shop, send the men to discover unusual artifacts at Earth Treasures and Sea Pleasures & Treasures. Both stores feature Florida animal anatomy including shark teeth (the area is known for them) and alligator heads. Sea Pleasures & Treasures is a large emporium that also sells more common souvenir mementos, like shot glasses, along with one-of-a-kind pieces such as carved whale teeth, called scrimshaw. At Earth Treasures, the focus is on items found in nature – think stones, crystals and other alligator body parts.
On the same block of Miami Avenue as Earth Treasures, Down Island Way Boutique has everything a woman needs to dress like a fashionable Floridian. With loose-fitting and brightly colored tops, oversized hats, UPF 50+ dresses, tote bags and jewelry on offer, you can put together an entire suitcase worth of new ensembles.
Englewood
After you've spent time and money in Venice, remember to save some of both for Englewood, where the guys will have a ball rummaging through vintage and funky pieces to outfit their man caves.
Get the right clutch for your time in Florida atSisters Unique Boutique [Photo: Kendra Gemma]

Find that missing sign in your mancave at Millie's Trading Post [Photo: Kendra Gemma]
 
Dearborn Street is the main corridor of commerce in town, and you won't see any chain stores here. You will spot artistically painted benches, however. They're perfect for photo ops and, of course, taking a break and enjoying the Florida sunshine.
One fun bench is located near Millie's Trading Post, a new store with retro signs and other décor that leans toward the masculine. The boys will love the buoys and fishing nets, 1940s-style model trucks and placards that declare their affinity for vehicle brands, hobbies, patriotism and more.
Only a few stores from Millie's, Sisters Unique Boutique lets women express themselves in a variety of ways. Look casually chic in a printed blouse and solid-color capris or pair a black top with patterned, flowy pants. Support a worthy cause with Bee Attitudes clothing. The athleisure tees, hoodies and leggings and wristlets make positive statements like "Be grateful" and "Be free" with a cute bee icon in place of the homophonic verb. Proceeds go to an organization that helps human trafficking victims.
Head east and you'll encounter a zoo of metal animals outside Rehab on Dearborn. Inside the quirky store, a mishmash of oddities inhabits almost every nook and cranny. Make your way to the back room for man cave-worthy cigar boxes and vintage vinyl rock albums that can be played or displayed.
End your visit and compare your purchases over micro brews and spiked smoothies at Mango Bistro or share a plate of ahi tuna nachos at Zeke's Uptown Grill.