Experience North Port's Rich Eastern European Culture
Authentic food and tradition of Eastern European cultures that have become prevalent in Sarasota County's southern City of North Port.
North Port, in Southeast Sarasota County, is a short 30-minute drive from Sarasota. A little-known fact is that it is considered the hub of the Ukrainian community in Southwest Florida. European accents and languages can be heard everywhere -- in restaurants, shops and markets - it's a microcosm of Eastern Europe. Here you'll likely meet Ukrainians, Russians, Serbians and Poles – to name a few.
So, why North Port?
Historically, Europeans have always prized the artesian springs of their homelands, subscribing to the belief that the healing minerals of the bubbly waters contribute to wellness. As Eastern European visitors discovered North Port's Warm Mineral Springs and the healing minerals of the 85-degree bubbly water, they spread the word.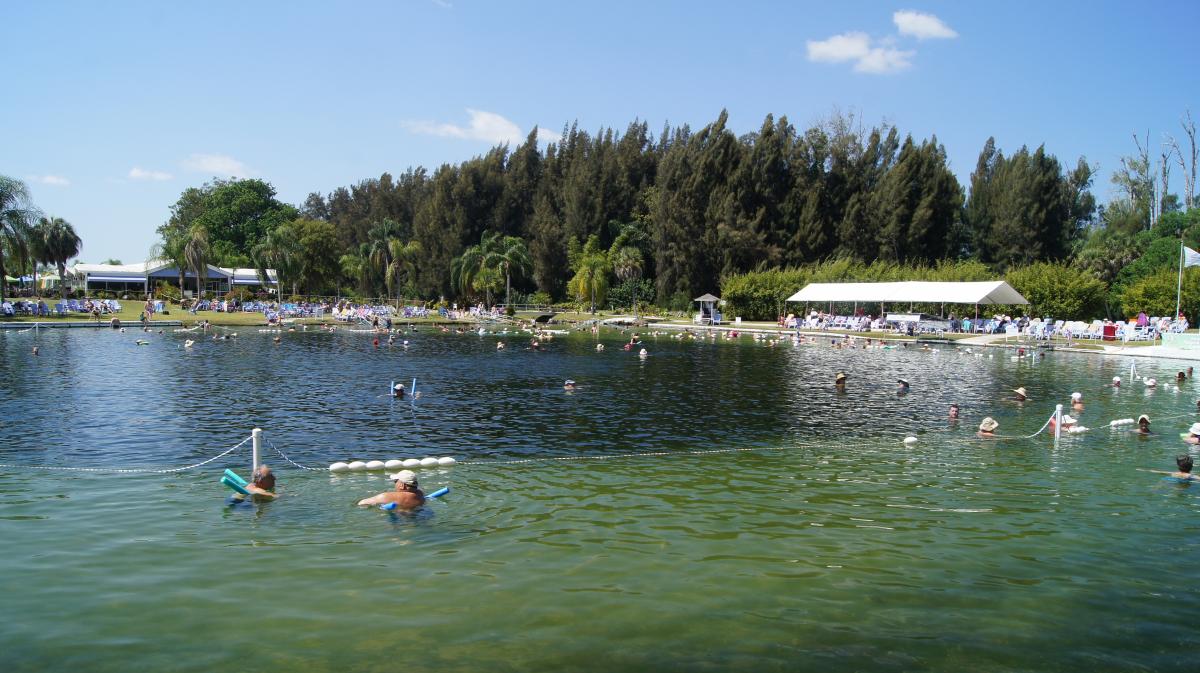 North Port became not only a winter retreat, but also a full-time home for many Eastern Europeans, particularly Ukrainians. Gradually, those first settlers were joined by friends and family. Additional waves of immigrants followed. It is estimated there are around 5,000 Ukrainians living in the south Sarasota County city.
For visitors, a journey to North Port provides a culturally rich day of discovery, often accompanied by a visit to the restorative waters of Warm Mineral Springs.
Plan to visit the delicatessens, shops, markets, bakeries and churches. North Port's tight knit Ukrainian community is devoted to keeping its culture alive through their churches, cuisine, dance, crafts and artwork.
Begin with a drive along Biscayne Boulevard, or "church row" as it is known. Several will be recognizable by the distinct Byzantine architecture.
Serbian St. Sava Church, 8065 W. Price Boulevard (on Biscayne Blvd).
St. Mary's Ukrainian Catholic Church, 1078 N. Biscayne Drive
St. Andrew's Ukrainian Religious and Cultural Center, 4100 Biscayne Boulevard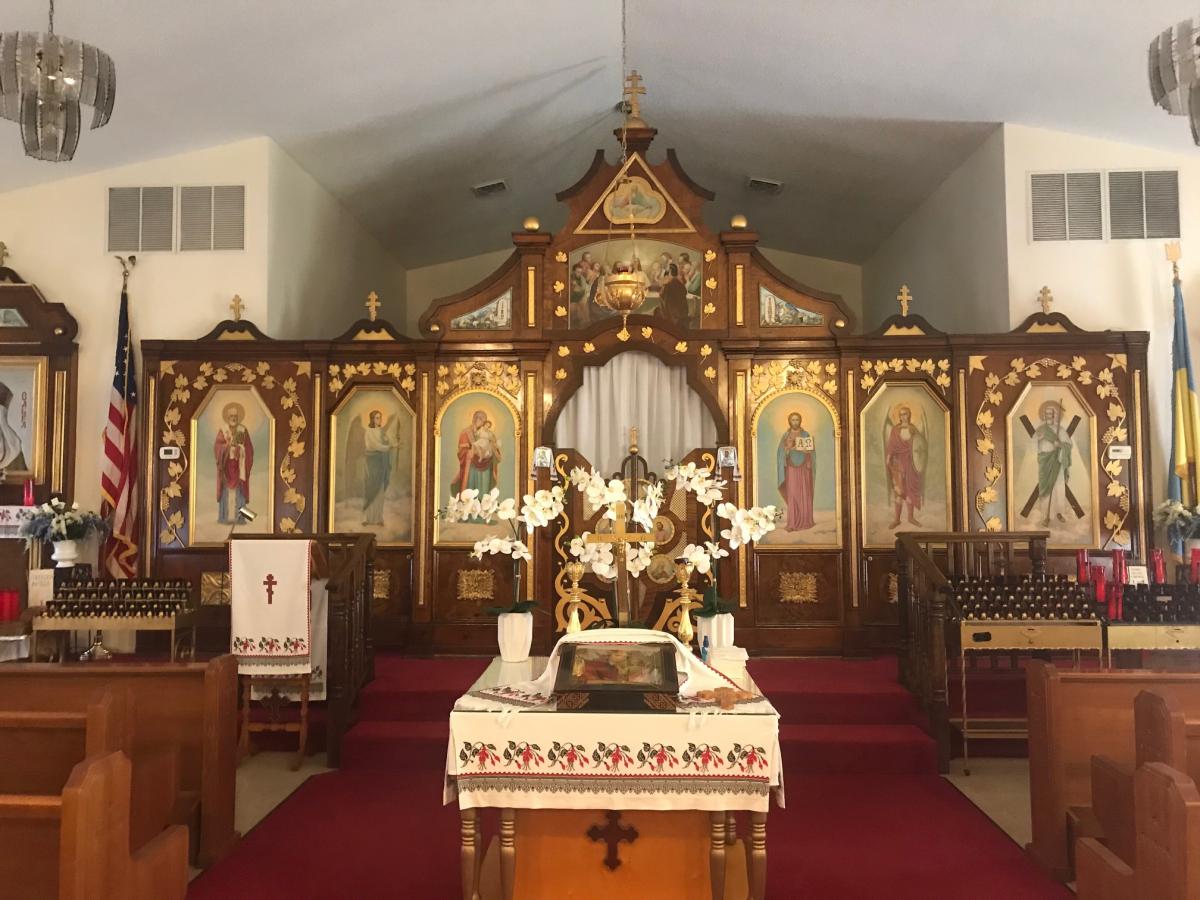 It's hard to miss the recognizable gold dome of the Serbian St. Sava Church. St. Andrew's was the original center in North Port that united the North Port Ukrainian culture. The center houses the Eastern Orthodox Ukrainian Church, a library and Ukrainian art and clothing displays.
Hungry for lunch? Strip malls along U.S. Highway 41 form the epicenter of Ukrainian shopping - delis, bakeries, a grocery and gift shop. The International Food Store (13201 Tamiami Trail) is a delicatessen filled with imported European foods including sausages, cold cuts, fish and cheeses. Prepared take out foods include potato knishes, cutlets, beet and potato salads. Top it off with a delectable sweet treat including stacked layered cakes and assorted European chocolates.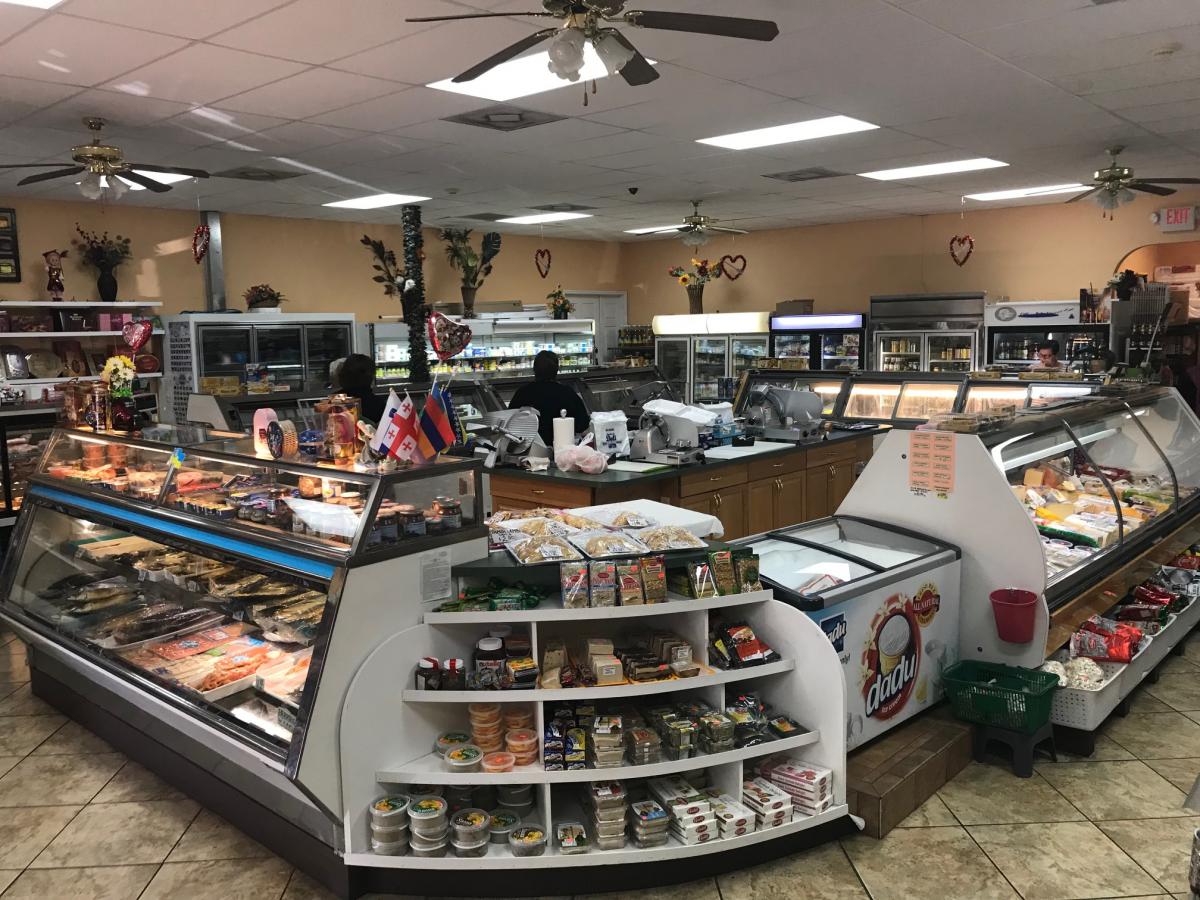 For gift shopping, European Gifts is next door (13325 Tamiami Trail, Unit B). Browse a range of unique imported European items including fine china, coffee and teapots, linens, teas and honeys.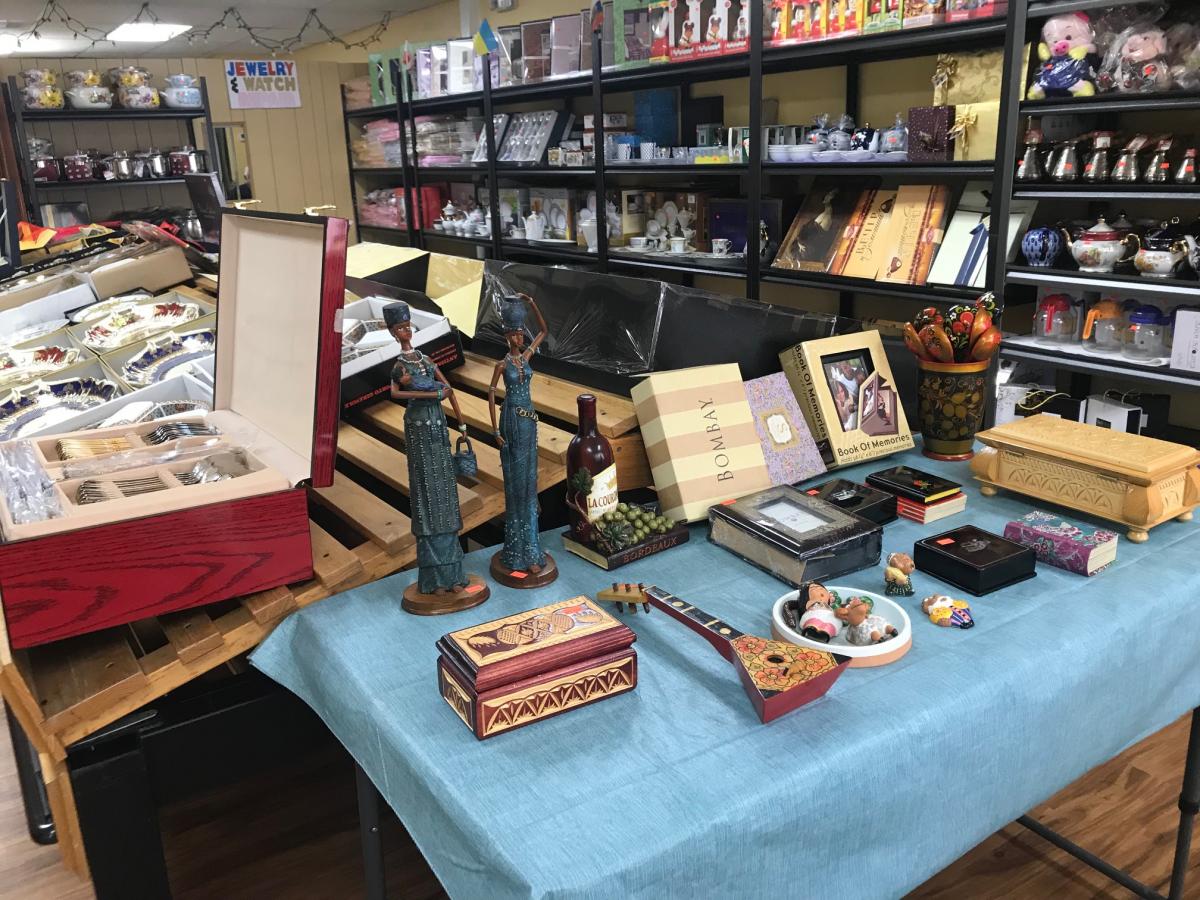 Next, try K&K Bakery (13661 Tamiami Trail) for assorted delicious "old World" style pastries. Be sure to sample the baked cherry or raspberry vatrushka. Lunch options include fresh cabbage or potato rolls.
Next door is Osprey Produce (13651 Tamiami Trail) a fresh market where locals shop for vegetables and fruit. You can't miss the heaps of beets that locals buy to create the traditional pink colored borscht soup, or the mounds of cabbage sold for stuffed cabbage rolls.
Easter is a grand tradition in North Port. St. Mary's Church usually hosts an Easter Bazaar featuring a wide array of Ukrainian goods including folk art, traditional hand-decorated colorful Ukrainian Easter eggs (called Pysanky), fresh baked breads, embroidered items and traditional blouses.
And one last tip: If you happen to be there on a Friday, look for the take out signs at the churches. Pierogis (varenyky in Ukrainain), kielbasa, cabbage rolls, chicken soup, borscht soup and sweet rolls are sold at St. Mary's and St. Andrews from September through May.
Sarasota native Robin Draper is a freelance travel and food writer, and member of the Society of American Travel Writers.