Experience Englewood's Charm During its Annual History Festival
See this small beach community's big heart at the 63rd annual Englewood Pioneer Days August 17 through September 2, 2019
That sense of small town community is where the Englewood Pioneer Days Parade Committee thrives. They love their town, they love its history, and they believe in preserving and protecting its legacy. That's why they work hard for a good portion of the year to plan Englewood Pioneer Days – a special series of events involving the entire community and celebrating everything they love about their little town.
History
Pioneer Days was created in 1956 by local journalist, Jo Cortes. Her purpose was twofold - to celebrate Englewood's origin and its pioneers, and to support local merchants during the slower tourism season. Early events included a parade, a sailing regatta, a water skiing show, a seafood dinner, a "shipwreck dance," swimming competitions, a big BBQ dinner, and a sailing regatta. Over a half-century later, many of those events are still part of the celebration!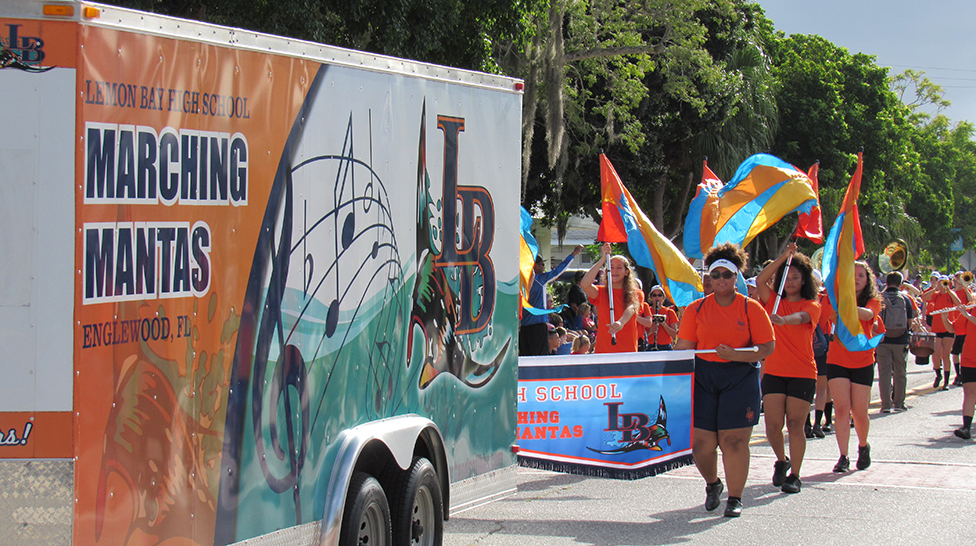 2019 Parade Committee Chair Chris Phelps says, "This is a perfect opportunity for everyone to see what makes Englewood special - it's all about our people, our businesses, and our history. We love to share it all!"
Today, the festival spans more than two weeks of scheduled, themed fun. Over 30,000 people participated in the 2018 festival. The premise of the 63rd annual festival in 2019 is "Living the Dream" — 17 days of amusing events from August 17 through September 2.
Events in a Nutshell
There are all sorts of events, like Diaper Derby (who wouldn't want to see toddlers crawling toward a finish line), Historical Tours hosted by the Lemon Bay Woman's Club, dances for kids, the 10th Annual Fish-A-Thon for kids 12 and under, Cardboard Boat Races, vintage car shows, a "Little Miss/Mr. Englewood" pageant, and the Mayor for a Day fundraiser.
Must See Events!
If you can't make ALL the events, be sure to at least come to the most popular, especially The Parade Sept. 2 at 9 a.m. on Dearborn Street. It's the longest, continuously running parade in the State of Florida, and you really get a sense of the community's love for its little town because everyone's represented - businesses, religious organizations, schools, civic organizations, elected officials, and more.
On Aug. 31, the Cardboard Boat Races return to Ann Dever Memorial Park Aquatic Pool and, even though we pretty much know how cardboard survives in water, it's fun to see everyone navigating their homemade creations.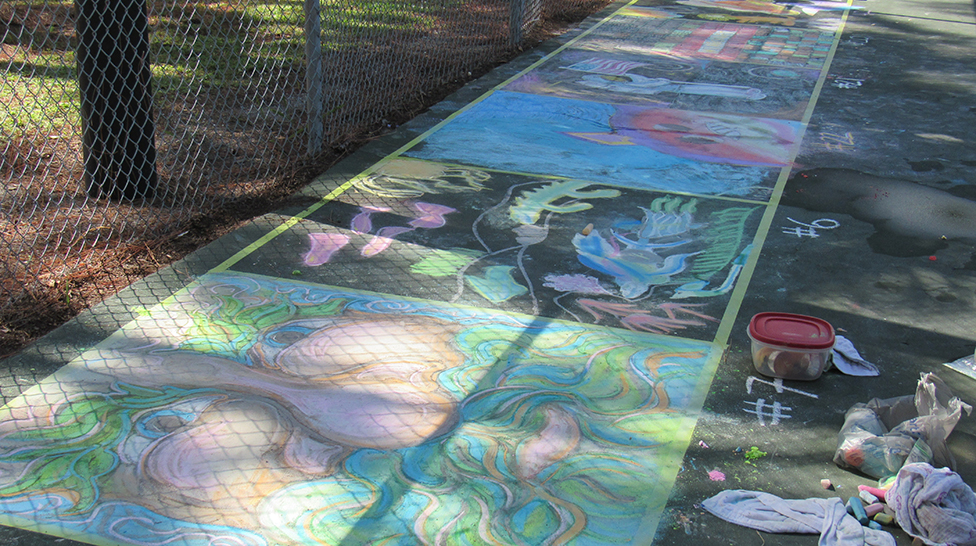 Chalkfest is back again, hoping to break its record number of 650 participants in 2018. It will be held at the Orange Street Recreation Center on Aug. 24 at 8:30 a.m. If you have a creative streak, get there early to claim your spot. If you'd just like to be a spectator, bring a picnic lunch to see artists in action at this popular event!
Check out Englewood Pioneer Days to see the full calendar and details of each event.
###
Nicole Coudal is a home chef and food writer based in southwest Florida, where she fishes and cooks using local ingredients. When not on the water, she visits farms, farmer's markets, and other food venues to highlight what's in-season and to create tasty recipes for her blog. Nicole is a regular contributor to Visit Sarasota and Edible Sarasota, as well as, a frequent guest on ABC 7's Suncoast View. Read more at www.MyDeliciousBlog.com.