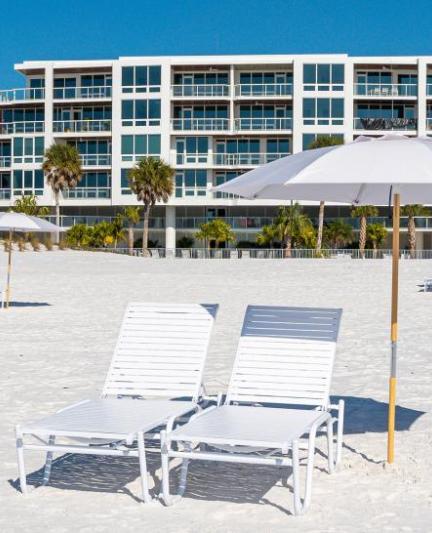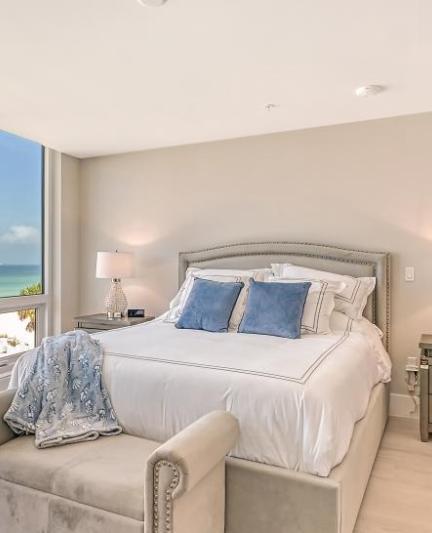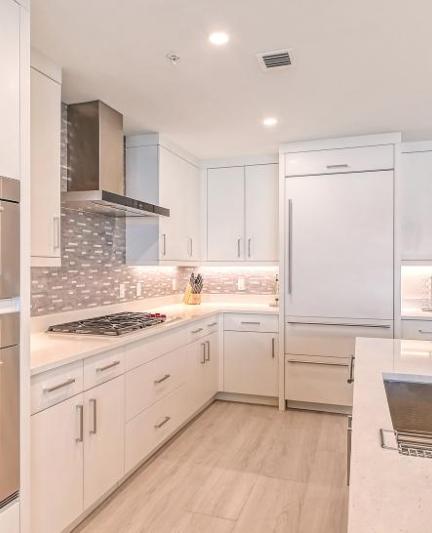 Exceptional Beachside Living in Siesta Key
TEN35 Seaside Rentals invites travelers to indulge in the epitome of luxury beachfront living on Florida's Gulf Coast
The seamless blend of luxurious beachfront accommodations and unrivaled amenities creates an escape on the shores of Siesta Key. Just steps from the aqua-blue waters of the Gulf of Mexico, and walking distance to the "South Village," TEN35 Seaside stands as a testament to opulence and convenience, where every aspect of the guest experience is crafted with the utmost care and attention.
While staying at TEN35 Seaside, guests enjoy unmatched personal service from its dedicated on-site staff, opulent interiors with world-class views and all the modern amenities of beachside living.
Idyllic Beachfront Location

Rated 2nd Best Beach in the United States, and 11th in the world, by Trip Advisor's annual Travelers' Choice Awards in 2023, Siesta Key has long been hailed as a paradise destination. And TEN35 Seaside sits directly on 200 private feet of its crystal-quartz sands.
Boasting an enviable location nested right on Crescent Beach, guests are treated to stunning sunrises and sunsets, accompanied by the rhythmic sounds of the waves lapping on the shore. The property's proximity to the beach allows for effortless access to the shimmering waters and offers a front-row seat to the natural beauty of the Gulf of Mexico.
Beyond the beach, the property is just walking distance to Siesta Key's South Village, which features a grocery store, post office, boutique retail, beach equipment rentals, fishing charters and a marina. Visitors will also find local restaurants and active nightlife. Free parking is available at most retail locations. Alternatively, you could walk, bike or jump on the free Siesta Key Breeze Trolley to get around.
Exquisite Accommodations
TEN35 Seaside is a collection of 32 exquisite residences that provide an extraordinary retreat for travelers seeking comfort and style. Featuring two-, three- and four-bedroom residences, your group will be living the high life here. Each residence exudes modern elegance with coastal-contemporary interiors, floor-to-ceiling glass and oversized private terraces.
Every aspect of the accommodations has been thoughtfully curated to provide a comfortable experience—including open floor plans with spacious living areas, chef's kitchens, large master suites with walk-in closets and spa-like bathrooms, plus fully-equipped laundry rooms to provide family-oriented functionality.
With breathtaking views—of either the beach or the island—plus concierge services and at-home amenities, TEN35 Seaside is the pinnacle of indulgence and relaxation.
Unrivaled Amenities
At Ten 35 Seaside Rentals, luxury extends beyond the confines of the accommodations. The property offers an array of unrivaled amenities designed to cater to every guests' needs. All units are turnkey furnished, and include Wi-Fi and in-room amenities such as a washer and dryer in each unit.
Beyond the residence, relax by the waterfront saltwater pool rejuvenate at the heated spa, hang out by the firepit or grill burgers at the barbeques. Want a little respite from the afternoon sun? Our private poolside cabanas are the perfect place to catch a little shade. Stay active at the state-of-the-art fitness center or head out to the beach and enjoy the services of the Beach Valet to set you up with everything from chairs and umbrellas to kayaks and paddleboards to venture out into the water.
Meanwhile, the dedicated concierge located on the 3rd-floor lobby can help with whatever you might need while staying on-site—be it sending/receiving packages, booking an activity/excursion, securing reservations for dining and entertainment in the area, housekeeping requests and more.
Siesta Key's Charm

Beyond the comfort of TEN35 Seaside, Siesta Key itself offers a wealth of attractions and activities. Discover the vibrant local culture in Siesta Village—including coastal dining, boutique shopping, lively bars and lots of ice cream options!
From fishing charters and parasailing adventures in the Gulf of Mexico to searching for seashells along the shoreline or renting e-bikes to explore the entire key, Siesta Key's charm adds another layer of allure to the overall experience.
Whether guests seek a romantic getaway, a family vacation or a destination for a special event, TEN35 Seaside provides the ideal haven to feel at home in paradise.
Contact Ten35 Seaside Rentals to book your upcoming stay!