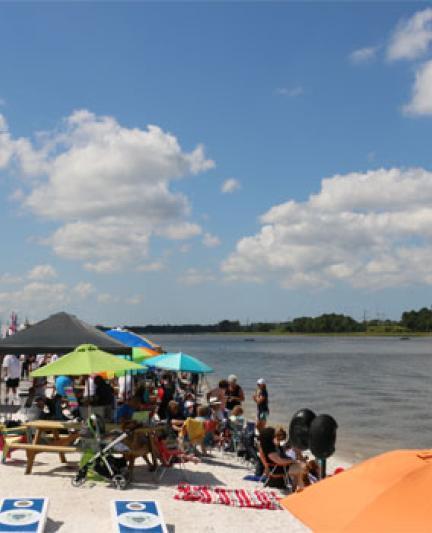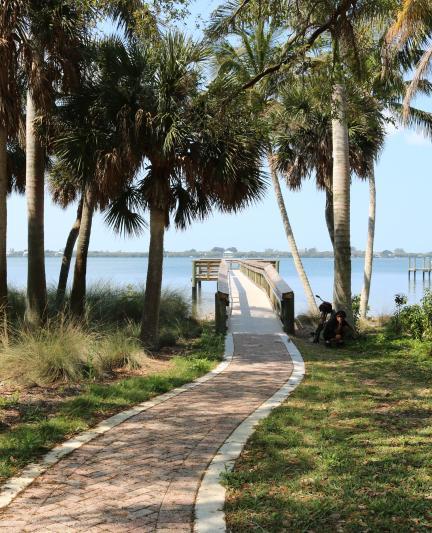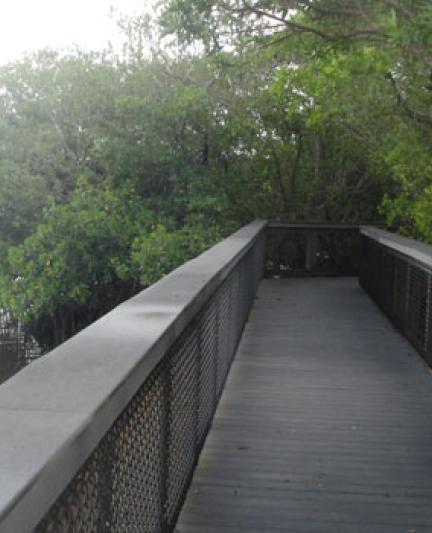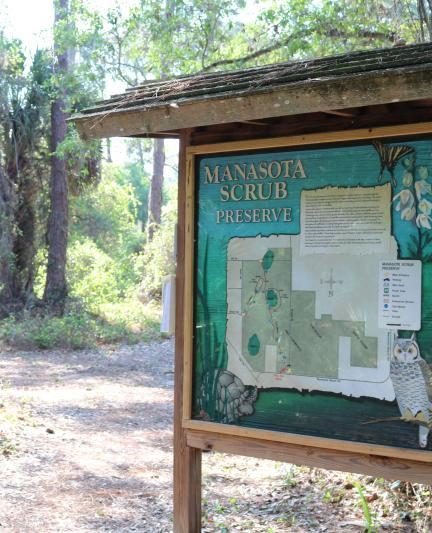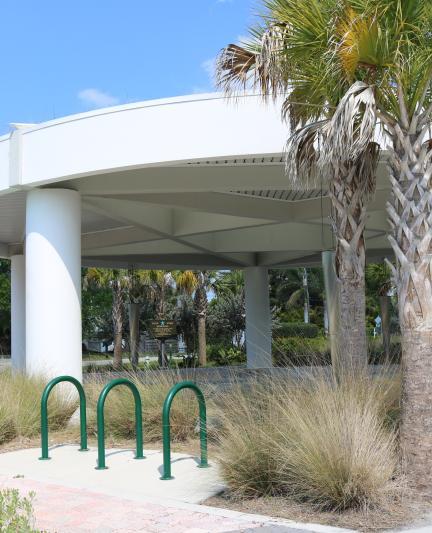 Discover This: Outside in Englewood and Manasota Key
In Englewood and Manasota Key, it's only natural to be outside and enjoying the scenic outdoors and recreational spaces.
If you want to slow the pace and find charming outdoor sanctuaries, try a trip to south Sarasota. The quaint community of Englewood and the beaches of Manasota Key will likely remind you of Florida's past – with scenic vistas, rustic fishing boats, old shell and bait shops and plenty of locally-owned eateries. A trip to Englewood promises visions of "old Florida" and a chance to get away from it all.
If you are looking for white sandy beaches, Englewood has some of the best on the Gulf Coast. Begin on Manasota Key, Englewood's barrier island. But before crossing the bridge to the island, stop at the Manasota Scrub Preserve. Take a morning walk through a canopy of pine and oak trees surrounded by an understory of saw palmettos. Stroll along the sandy pathways bordered by pine flatwoods and wetlands that are home to the threatened Florida scrub jay.
By now with nature melting away your stress and cares you'll be ready for some relaxing time on the beach. Find your serenity on Manasota Beach, a glistening sandy oasis. Dip into the mesmerizing aquamarine Gulf of Mexico or just relax at the water's edge. Those who love to barbecue can take advantage of the grills and covered pavilions. You may even want to dust off the sand to join a game of volleyball or basketball, or even throw some horseshoes. This is a gulf-to-bay park where you can also launch your boat or kayak onto the Intracoastal Waterway.
If you want to "beach it" where the locals go, continue south four miles to Blind Pass Beach on Manasota Key. Your worries will melt away as you meander down the pathway through the sea grape trees to the shimmering Gulf of Mexico. Spacious and easy parking makes this beach a huge favorite with sun worshippers. Also a park that extends from the gulf-to-bay, so visitors can bring a fishing pole to cast a line, or even launch a kayak through the mangrove forest onto the Intracoastal Waterway.
After the beach find "old Florida" on Englewood's Dearborn Street. Shops, galleries, cafes and restaurants line the street in a downtown that looks much as it did last century. Enjoy a meal followed by a visit to nearby parks bordering the Lemon Bay Aquatic Preserve.
Each Thursday, Dearborn Street's Pioneer Park hosts one of the most popular Farmer's Markets in the county. Find fresh local produce, seafood, flowers, crafts and more.
Next, get a glimpse of Florida history at Indian Mound Park on Lemon Bay. Indigenous natives once thrived thousands of years ago, leaving artifacts in shell mounds known as middens. While walking over the mound now covered in old oak trees, one can visualize how the natives chose this location for their home with close access to seafood. Boaters and kayakers can launch their craft here to explore the waterway.
Nearby is a small pocket park called Cherokee Park, it's an ideal place to watch a sunset, or cast your fishing line from one of two docks situated in this old Englewood setting overlooking Lemon Bay.
Also, Englewood's Veterans Memorial Park is one of the newest outdoor venues. Also on Lemon Bay, the park honors our fallen soldiers with a dedicated memorial plaza and shaded pavilion.
The Lemon Bay Park and Environmental Center is a 210-acre waterfront setting tucked within an Englewood neighborhood where nature paths extend across and throughout the park. While there, take a coastal walk along the black mangrove forest bordering Lemon Bay or follow the inland pine flatwood trails for bird watching. Be on the lookout for migrating Florida birds and even pack a lunch to enjoy under shaded picnic pavilions next to the butterfly and native plant garden. Be sure to stop in the Environmental Center providing displays on the local habitats and wildlife.
Nearby is the dog-friendly Buchan Airport Community Park adjacent to the Buchan Airport. It's ideal for a family outing with shaded playground equipment, facilities, a community garden and a spacious green area for play.
For those needing a sports fix, two parks provide excellent opportunities to get the heart pumping.
Englewood Recreation Center Park is a 10-acre dog-friendly community park shaded by old pine trees, that provides plenty of outdoor play structures for kids with places for adults to relax Or they can hit the ball fields, tennis or shuffleboard courts. Another park, the Englewood Sports Complex, is one of Sarasota's top sports parks with 130 acres of little league fields, adult softball fields, soccer fields, tennis and pickleball courts, a playground, recreation center and multi-purpose gym.
For the heartier outdoor enthusiast, the 8,000-acre Myakka State Forest
located off River Road, offers recreational trails open to hiking, birding, horseback riding, and bicycling. The pine flatwood forests, palmettos and marshes of this natural area offer ample opportunities for wildlife and bird watching.
Sarasota native Robin Draper owns the award-winning "Blog of the Year" and "Best Travel Blog" website, AuthenticFlorida.com, a travel and lifestyle blog devoted to the simple and delightful pleasures for Florida living.