Delicious lite bites in Sarasota County
When you're hungry for high quality but not excessive quantity, savor a variety of morsels at Sarasota's award-winning restaurants. Sampling hors d'oeuvres, antipasti or tapas is a playground for the palate and helps you keep some change in your pocket. Classic or trendy, indoors or out, here, good things really do come in small packages.
Longboat Key and St. Armands Circle
Perched above Euphemia Haye restaurant on Longboat Key, the Haye Loft is a charming hideaway. Though best known for its enormous, delicious pies and cakes served in an eclectic atmosphere, it also presents light dinner fare like soups, salads, appetizers and gourmet pizzas. And you can grab a cup of coffee while listening to one of the Loft's many talented musicians.
People-watching comes naturally on St. Armands Circle, where most restaurants spill onto the streets. Café L'Europe and Columbia share only a Circle address; their menus are distinctively unique. Columbia's appetizers like the 1905 salad, chilled gazpacho soup and black bean cakes are as mouthwatering as they are legendary among locals. The sangria and mojito pitchers are ultra-refreshing and wash it all down.
Downtown Sarasota
Downtown Sarasota is peppered with renowned restaurants and cafés too numerous to mention; some specialize in light bites; others offer them as an addition or alternative to a traditional multi-course meal.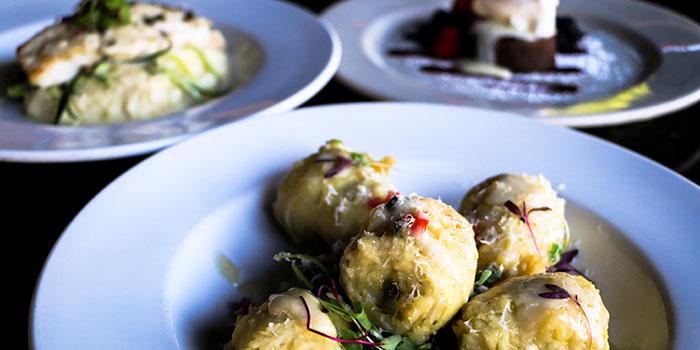 Selva Grill, a Peruvian restaurant specializing in ceviche and smaller bites, and Mattison's City Grille, with a separate tapas menu and lively outdoor dining, are in pedestrian-friendly areas downtown.
For all things Asian, try Tsunami, where you can sink your chopsticks into authentic Thai and Japanese cuisine. The restaurant's weekday happy hour offers up sushi, small plates and cocktails perfect enough to satisfy your early evening cravings.
Farther south find Fleming's Prime Steak House & Wine Bar and Ruth's Chris Steakhouse. Both offer starters as succulent as their tender filets. Dining room reservations are highly recommended, but for a spontaneous soirée, pop into the lounge at Ruth's Chris or the bar at Fleming's for a cocktail and or a French onion soup.
Venice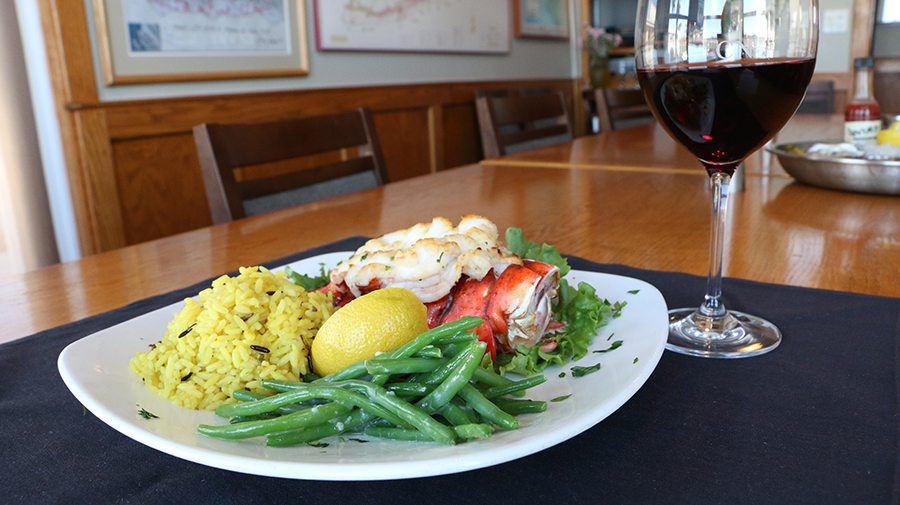 Venice is home to the Crow's Nest Marina Restaurant, where family fun meets fine dining in a casual sports atmosphere. This exceptional spot also boasts an award-winning wine cellar and a calendar of events so jam-packed that the restaurant publishes a newsletter.