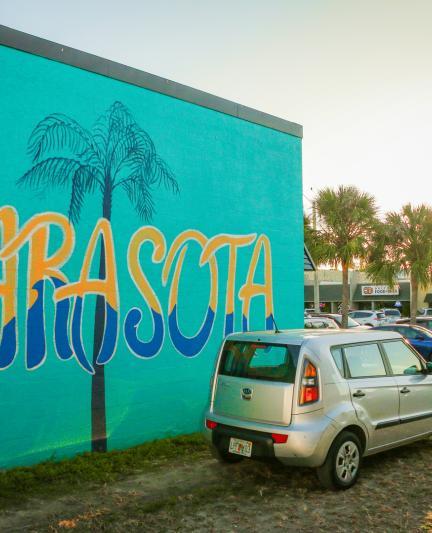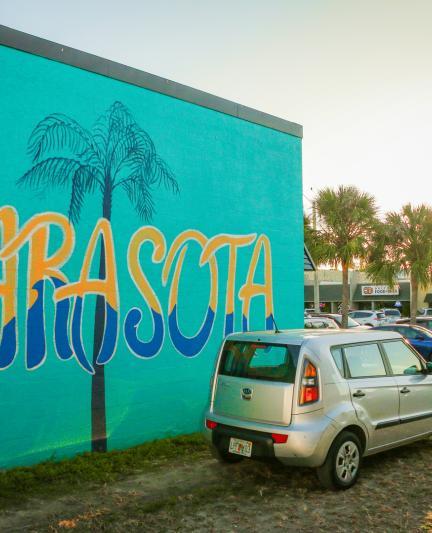 A Day in Gulf Gate: Where the Locals Hang
This Sarasota neighborhood near Siesta Key is a local favorite full of surprises and international culture
Gulf Gate is a hidden jewel in south Sarasota with a unique collection of restaurants and shops that celebrate global traditions. In one day, visitors can travel from Mexico to Sweden, Poland to England, Korea to Hungary, and many places in between. Teeming with small businesses, Gulf Gate is an amazing way to travel the world without leaving Sarasota County.
From dusk until dawn, here is the best way to enjoy this charming district right near the south bridge to Siesta Key.
Morning
Start your morning with a hearty breakfast at area favorite, Dutch Valley. Famous for their Belgian waffles, it's the perfect spot to kick-off your international journey. Depending on your mood you can enjoy them with fresh fruit, nuts, or even ice cream if you're feeling extra daring.
If a big breakfast isn't your favorite way to start the day, head over to the Clever Cup for an Italian espresso, French cafe au lait, or Australian flat white. Paired with a fresh croissant you'll have the perfect petit dejeuner.
Stroll the Square
After breakfast, take in the sights by strolling Gulf Gate's four main roads. Each section is packed with multinational shops so be sure to make time to visit them all. Shop for European foodstuffs at Pierogi Inn or Piccolo Italian Market.
Oriental Foods & Gifts is a great spot to sample Asian snacks like shrimp flavored chips, chocolate filled panda cookies, or their house-made kimchee. Find artistic treasures for loved ones at Scandinavian Gifts or Nontando – an African gift shop with goods sourced from the entire continent.
Lunch
Shopping the world can be tough work so, once you've worked up your appetite head over to Lovely Square for healthy French-inspired cuisine. Their savory crepes or croissants are the perfect lunch item to keep your energy up. If you need a break from all things exotic, pop into Gecko's for some classic American pub fare. Located across Tamiami Trail from Gulf Gate, it's a quick hop-skip and jump for great burgers, wraps and some of the best nachos in town.
Fun with Friends or Family
Continue the adventure after lunch at Escape Countdown, Gulf Gate's very own escape experience. You and your team can choose from a variety of themes like Hyde Away, Mad Hatter, An Evening in Paris and Trouble in Paradise, each taking influence from different beloved parts of the world. Critical thinking skills are required to help you make observations and solve puzzles so that you can escape safe and sound within 60 minutes.
Dinner
As the day winds down and it's time for dinner, walk over to Tokaj for a Hungarian culinary affair. With selections like pheasant crepes, veal paprikash and stuffed cabbage you're sure to feel as though you are in the heart of Central Europe. If you're hoping to land a little close to home, Off the Hook is a great spot for coastal cuisine like crispy coconut shrimp, and fresh fish served blackened with mashed potatoes and vegetables.
Nightlife
Just because dinner is over doesn't mean the night has to end. Gulf Gate is famous for its vibrant nightlife boasting over ten bars with each catering to a different audience. From tiki-themed to billiards to sports, Gulf Gate night spots have it all. Stop in to Molly Malone's or Monk's Steamer Bar for a quick nightcap before heading home for the night. Many of these bars are also magnets for locals tired of the regular tourist stops.
As the night draws to a close remember all the countries you were able to visit in one quick day in Sarasota's celebrated Gulf Gate.