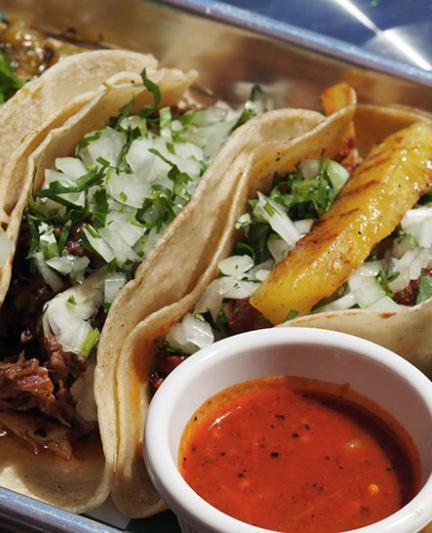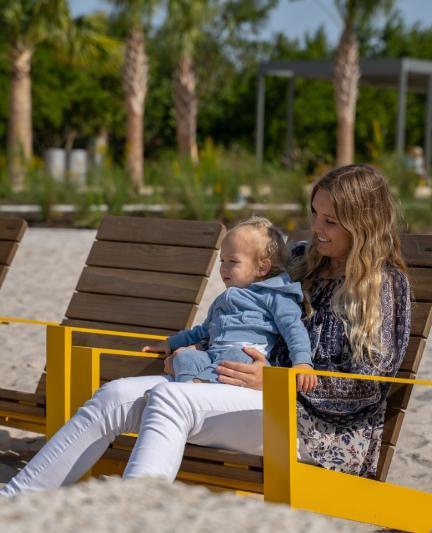 Celebrate National Hispanic Heritage Month This September
Get closer to culture and meet the thriving Latino community of Sarasota County.
As a welcoming place to live and visit for all, Sarasota County remains a diverse, vibrant and cultural destination that has so much more to offer than the beautiful beaches. With National Hispanic Heritage Month celebrated the entire month of September, salsa your way to Sarasota—by dancing or chip-dipping—and support any one of these local Latin-owned businesses.
Dine At A Latin Restaurant
Sarasota is a melting pot of culture and cuisine. Not just a coastal destination for seafood, visitors will be delighted to find some authentic, traditional Latin foods at a handful of local Hispanic-owned restaurants. Two Sarasota-Manatee Originals restaurants include Mi Pueblo el Restaurante Mexicano & Cantina and Reyna's Taqueria – both standout options to get your Mexican food fix.
Located in Sarasota Commons, Reyna's uses fresh, local ingredients to cook up authentic Mexican specialties such as sopas, tortas, burritos, quesadillas, tacos on hand-pressed tortillas, molotes, housemade guacamole and chips. Recipes have been handed down from generation to generation and are now in the hands of the owners of Reyna's. Having cooked side-by-side with their mother and Mexican chef, Daña Reyna–known well in the small town of Matamoros Puebla for delicious dishes—visitors and locals alike come near and far to try out Reyna's recipes, and to wash it all down with the housemade sangria!
Don't let the strip mall exterior fool you—step through the door of Mi Pueblo and you will be immediately transported to a tiny Mexican village. Enjoy lively music, an authentic Mexican menu, drinks and festive decorations. The scent of chilies, cilantro, and fresh-made tortillas hang in the air while sounds of canciones, or songs, fill the room. If you feel adventurous try the Pollo con Mole, which is the perfect combination of chocolate and chile poured over a tender chicken quarter. And don't leave without dessert—the cream cheese flan es muy bueno.
Buy Tickets To See A Latin Show
Into the performing arts? You're in luck—Sarasota is home to an abundance of performing arts venues and local arts organizations for the avid theater-goer. To see an Hispanic-run and themed perfomance, check out one of the three showings in September of MADENUSA de Claudia Soroka. The playwright parallels Nelly Fernández Tiscornia's play Made in Lanús (Hecho en Argentina), where screenwriter Soroka also refers to one of the many facets of the immigrant community.
MADENUSA is hosted by CreArte Latino Cultural Center in Sarasota where you can get your tickets online today!
Get Your Dance On
For a local destination to get your hips loosened and feet moving, check either of Latin Quarters' two locations in Sarasota. Aside from being an authentic Puerto Rican and Latin cuisine restaurant, Latin Quarters (located in Sarasota Commons) and LQ on Main (located in Downtown Sarasota) transitions into a nightlife destination. Once the tables and chairs are pushed off to the side, the music gets turned up. What follows is an energetic and welcoming dance floor—often to live music or even karaoke. Try out your salsa or mambo moves, and maybe learn a thing or two from the locals.
Shop At A Latin Market
Just on the outskirts of Downtown Sarasota, find La Primavera Supermarket, a colorful and festive one-stop shop for snacks, beverages and provisions to stock up on for a day out to the beaches or parks. Grab fresh-baked goods, frozen dessert treats, Latin candies, agua frescas, or fruit juices, an ice-cold pack of Mexican lagers or even a hanging piñata to take back to your accommodations for a mini fiesta. At the register find handmade jewelry, little games, keepsakes and Latin candies.
Celebrate Culture & Diversity
Traveling to Sarasota County this October? National Hispanic Heritage Month may be over by then, but there will be a first-time Multicultural Day to venture to as part of the 10-day grand opening of The Bay Park, Sarasota's new 53-acre community park on the Sarasota bayfront. Multicultural Day will be celebrated on October 22.