Beachfront Rentals for Your Siesta Key Vacation
Stay in coveted locales, from Crescent Beach to Siesta Village, with Beachside Management Vacation Rentals
Looking for a vacation home rental just steps from the beach? Continuously named the No. 1 beach in the U.S., your next getaway could be as easy as walking out your front door to the sugary sands and turquoise waters of Siesta Key. And there's a comprehensive list of premier beachfront units to get you there.
Whether you're in search of a secluded home on the quiet shores of Shell Beach or Crescent Beach, or closer to where all the action is in the Village or near Siesta Key Public Beach, Beachside Management Vacation Rentals has hundreds of homes to book any time of year.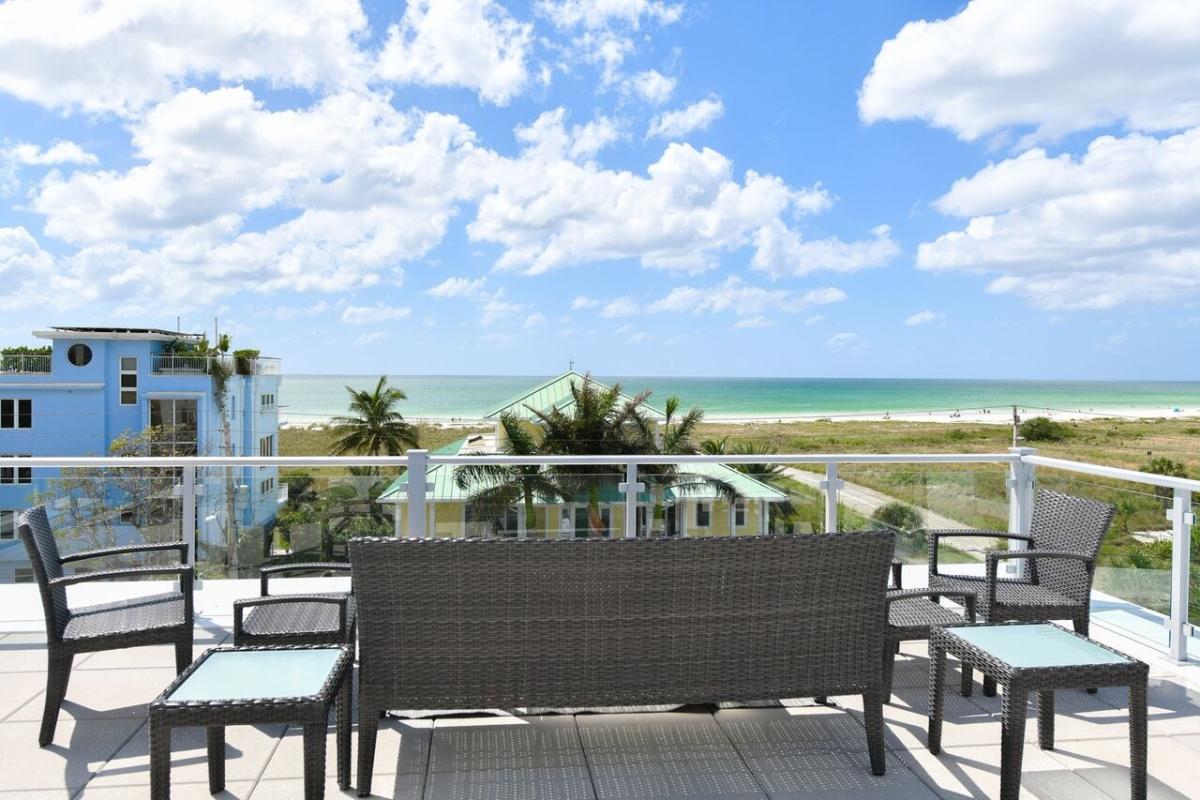 Home Rental Opportunities
From tropical cabanas and one-bedroom bungalows to multi-family townhouses and residences with rooftop pools, search for availability by date and number of people joining you. Want to bring the pup along? Beachside Management hosts a number of dog-friendly units so you won't have to worry about leaving your furry companion at home. They also offer ADA-friendly rooms and ADA assistance at check-in upon request.
Ways To Get Around
If you're without a vehicle to explore the area, you need not worry. There are various ways to get around staying at a Beachside property. For one, Beachside offers golf carts for rent through a partnership with ZoomAround Golf Cart Rentals. Meanwhile, complimentary bike rentals are available for up to three hours per person, per day (based on availability).
For longer distances or just a fun ride, jump aboard one of Siesta Key's many free transportation services, including Siesta Key Breeze, Siesta Key Trolley or The Siesta Key Frog Hop. Ride-sharing is also a popular way of getting around this buzzing beach town.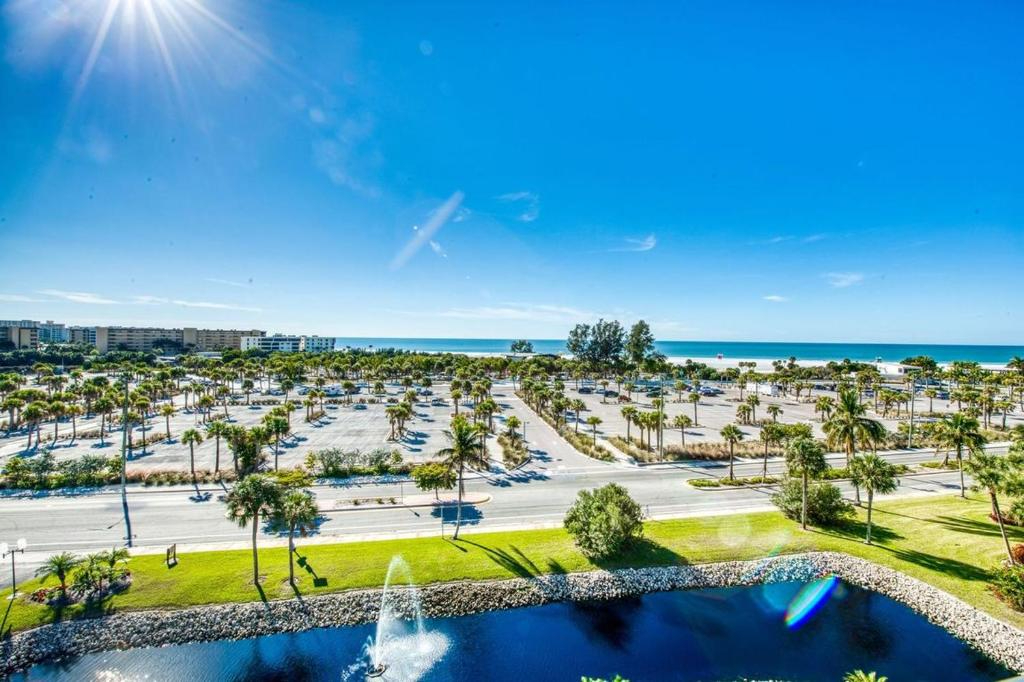 Things To Do In Siesta
Beyond spending time in your home-away-from-home rental or out in the sun on Siesta's white-sand beaches, there are a ton of fun things to get into without the hassle of driving. Many of Beachside's vacation rentals are walking distance to everything from Siesta Key Village—including mural spotting, shopping at the many local shops and boutiques and, of course, dining out at Siesta Key's great local restaurants (with both indoor and outdoor seating).
And whether you're traveling as a family, with a partner or flying solo, there are plenty of thrilling water activities to enjoy like parasailing, boating and jet-skiing. For more things to do during your stay, opt for daily "What to Do" texts for guests highlighting local happy hours, activities and events around Siesta Key and Sarasota.
For example, those looking for a bit of wellness can enjoy Yoga on the Beach at Siesta Key Public Beach between the Green and Blue Lifeguard Stand every Monday, Wednesday, Friday and Saturday mornings.
For a change of scenery, venture for a Walking in Wonder Nature Tour at The Bay Park Sarasota, grab tickets to a baseball game at Ed Smith Stadium or check out the exotic wildlife at Sarasota Jungle Gardens.

Beachside Amenities
Beyond the convenience of being steps from the sand, enjoy with your stay complimentary beach chairs and beach towels. Want to work out and stay fit while you're on vacay? Call for a one-week pass membership to Siesta Key Fitness during your stay.
Don't want to waste time stocking up the pantry with groceries during vacation? Let staff help you get settled and relaxed by having them do the grocery shopping at Morton's Siesta Market and delivering them directly to your unit.
Ready to book your stay on Siesta?