Beach Picnics: Dine Out on the Key
Grabbing a blanket and packing some PB&Js makes for a simple beach picnic, but what if you want to get a little more creative?
Your dream picnic can be just as magical as the ones you see on TV. Sarasota's scenery makes it simple. Enjoy a long picnic lunch in the sunshine or a quiet picnic dinner at sunset. All you need to do is make a few preparations along the way.
Pick the Picnic Spot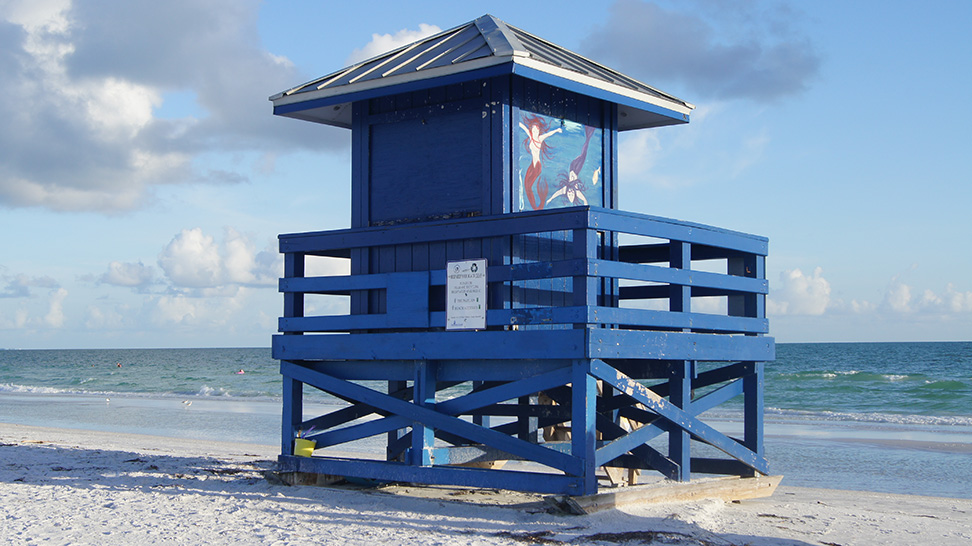 First decide where to spread your picnic blanket. Siesta Public Beach is always a safe bet. Its fine white sand serves as a comfortable cushion. You can carve out your seat in the sand. The volleyball nets and tennis courts near the main beach entrance provide fun after-lunch or dinner activities. They also provide entertainment for the kids while the parents are grilling or setting up. Enjoy concessions at the new Siesta Public Beach pavilion.
Other area beaches will likely make for a more secluded picnic. Lido Beach offers grills and a picnic area, similar to Siesta Beach. Longboat Beach is a quiet treasure where you're sure to find picnic privacy.
South County's beaches offer up plenty of peace, quiet and beautiful scenery, as well. Plant your picnic basket on Nokomis Beach, Venice Beach, or one of the beaches on Manasota Key.
Pack the Picnic Basket
A trusty local favorite is the chain of Publix Supermarkets. The Publix deli has almost everything you could possibly need for a traditional picnic -- some of the best subs in town, prepackaged potato salad, not to mention egg salad and chicken salad, fried chicken and pies for dessert. In true Southern tradition, don't forget to grab some delicious Publix sweet tea to wash it all down.
Two other places to pick up tasty prepared foods - from salads and veggie wraps to rotisserie chicken -- are Whole Foods Market and Morton's Gourmet Market.
If you're pulling things together at the last minute, Siesta Key is a good spot to do it. The Crescent Beach Grocery serves up all the fixings for a proper picnic, as do the Siesta Village sub shops. You can also get some buffalo shrimp or wraps to go from Siesta Village's Daiquiri Deck.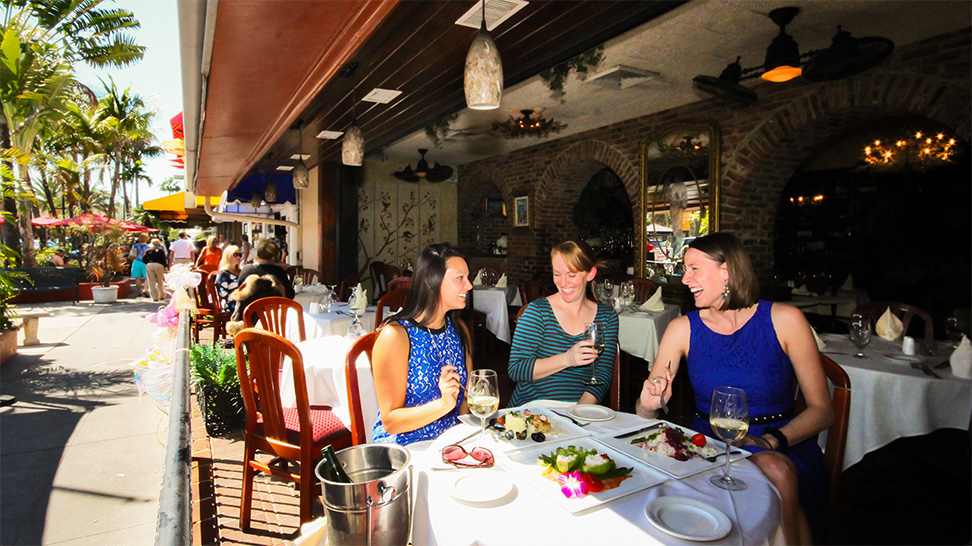 If it's truly gourmet takeout you seek, a picnic on Lido Key or Longboat Key may be just your speed. Get some salad, gazpacho and bread from Columbia Restaurant or chicken and delicious desserts from Cafe L'Europe, both located on St. Armands Circle. You can walk your to-go bags right down to the beach. Harry's Continental Kitchens is a delectable Longboat Key spot that has a convenient takeout deli.
Grilling is always fun and interactive and Sarasota's beaches make it simple as several provide the grills. Remember to grab some charcoal from the store when you're picking up your hot dogs, hamburger meat or veggie patties -- whatever floats your boat!
A Bluetooth speaker, magazines, Frisbees and even good old-fashioned board games can help set the mood and make your picnic much more than a quick meal. Enjoy!