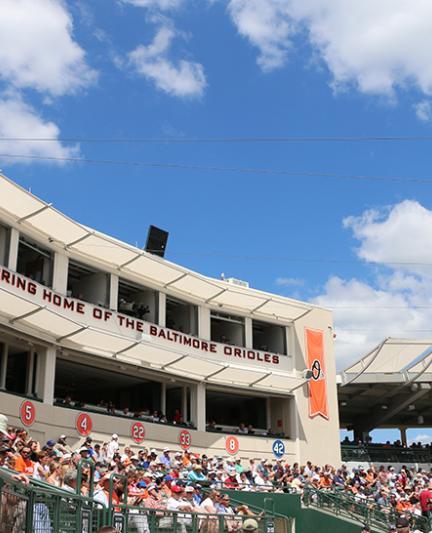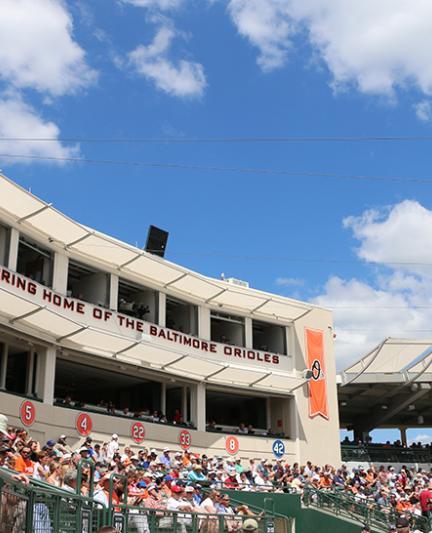 All-American Women's Baseball Classic Tournament in Sarasota
Ed Smith Stadium in Sarasota to host seven-game tournament showcasing 60 of the top women baseball players in the U.S.
Ready for a fun-filled weekend of American baseball and girl power in Sarasota? The American Girls Baseball (AGB) is set to present the All-American Women's Baseball Classic, sponsored by Rainbow Sandals. From November 19-22, 2022, the tournament will feature the nation's top 60 women baseball players competing at the Baltimore Orioles Ed Smith Stadium.
The four days of competition will feature seven games, including the Tournament Championship, as well as a free Skills Clinic for girls at the Sarasota stadium conducted by tournament players.
History of American Girls Baseball
A professional baseball league for girls and women who want to have a future in that sport, American Girls Baseball (AGB) was created as an affiliate organization of the All American Girl's Professional Baseball League Players Association (AAGPBL PA). The organization benefits all-female baseball players who want to have a choice between softball and baseball and provides them with opportunities to train, participate, and compete in the game at every level—including high school, college and professional.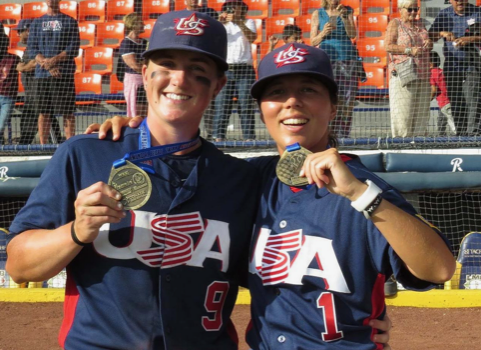 Women's Baseball Tournament Itinerary
Saturday, Nov. 19
The Competition kicks off at Ed Smith Stadium! Players will wear colors representing each of the first four original AAGPBL 1943 teams.
1:00 p.m. Peaches vs Blue Sox
4:00 p.m. Belles vs Comets
Sunday, Nov. 20
10:00 a.m. Blue Sox vs Comets
1:00 p.m. Peaches vs Belles
"Baseball BASH" – Hyatt Regency, Sarasota
The night will include a buffet, guest speakers and an auction with many unique sports memorabilia! The Bash will also honor some of the original players from the All- American Girls Professional Baseball League who will be in attendance.
4:00-5:00 p.m. Autographs – Original AAGPBL Players
6:00-7:00 p.m. Cash bar – Silent auction begins
7:00-10:00 p.m. Buffet + AAGPBL Association & AGB Programs include Celebrity MLB players, video presentations, live auctions and guest VIP speakers
Monday, Nov. 21
9:00 a.m. – 12:00 p.m. Free Skills Clinic (girls up to age 18)
1:00 p.m. Blue Sox vs Belles
4:00 p.m. Peaches vs Comets
Tuesday, Nov. 22
10 a.m. – Championship Game and Awards Ceremony at Ed Smith Stadium (teams TBD).
Tickets can be purchased by individual days or as a 4-day package.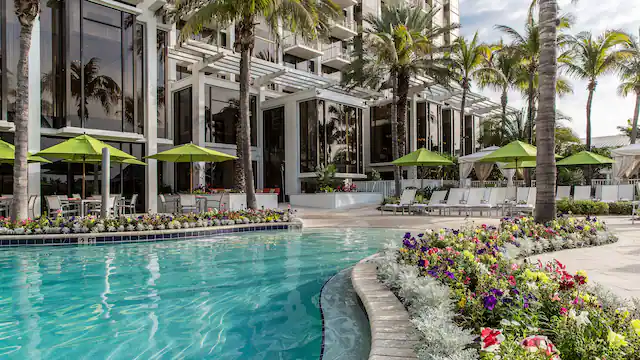 Stay & Play At The Hyatt Regency
Coming to Sarasota for the event? Take advantage of the AAGPBL Courtesy Group Room Block by booking a room at the Hyatt Regency Sarasota. You can choose your desired stay and dates within the November 19 to November 22 time frame.
The Hyatt is the perfect hotel option to stay—being close to all the action of Sarasota as well as the tournament itself. Just under a five-minute drive from the heart of Downtown Sarasota, you'll find dozens of places to eat, drink, shop and be entertained. A 10-minute over the beautiful John Ringling Bridge will land you in Lido Key, where you'll find the famous St. Armands Circle to walk, dine and shop, as well as the white sandy shores of Lido Public Beach.
And just a quick minute drive down the road or a leisurely walk, you can explore the new Bay Park Conservancy, where there is ample of waterfront greenspace to stroll, kayak and play lawn games in between catching a baseball game. Speaking of, the Ed Smith Stadium is under a 10-minute drive to get to the competition, skills clinic and awards ceremony. Not to mention, the big Baseball Bash takes place right onsite at the Hyatt!