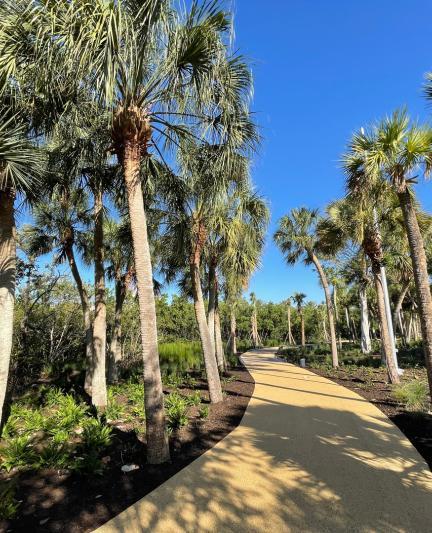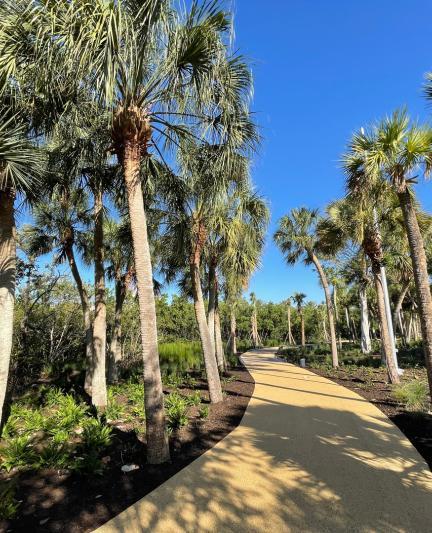 5 Reasons We're Excited for The Bay in 2022
Here's why you'll want to visit Sarasota's newest waterfront space again and again.
Need help finding a 2022 New Year's resolution? Here's an easy one: Visit The Bay – and visit often. Sarasota's beautiful, ever-evolving waterfront attraction is a vibrant expanse of green space that draws locals and visitors alike.
There is a ton to do here, so resolve to visit often.
Here are five fun ways to experience The Bay in 2022.
1. Exciting Events
Even right after the holidays, it's always great to have fun stuff to look forward to, and The Bay's calendar is jam-packed with amazing events that invite you to enjoy the space – many of them are free! Capture the natural beauty of the setting with a nature photography stroll, catch a musical performance or feel the bliss with a sunset yoga session. See the full calendar.
2. Perfect Paths
Whether you're a runner, walker, cyclist or nature photographer, there are plenty of pathways that invite you to explore the space. The Mangrove Bayou Walkway is a blissful, ADA-accessible path that leads you a half-mile through mangroves and other thriving natural landscapes. The new Bayou Bridge leads you over a peaceful waterway that flows out into Sarasota Bay. See the latest map here.
3. Fun With Fido
We wouldn't dream of asking you to leave the pups at home as you explore this wonderful natural space – so leash up the four-legged fam and let them take in the sights – and scents, of course! – of Sarasota's newest green space. See all things to do at The Bay.
4. Biodiversity Bingo
Kids and kids-at-heart will love spotting wildlife, then marking down what they see on their Bay Biodiversity Bingo card. Keep your eyes peeled for snacking squirrels, beautiful birds, flourishing flowers and more as you wander along. Download the Biodiversity Bingo card.
5. Spectacular Sunsets
The Bay Sarasota is quickly becoming well known as the place to watch the sunset in Sarasota. Join a sunset yoga class here on a Wednesday evening for ultimate twilight bliss – or visit on the third Thursday of the month for an evening celebration. Local tip: catch sunset from one of the lookouts behind the Van Wezel Performing Arts Center. See all activities at The Bay.
Learn more about The Bay Sarasota.