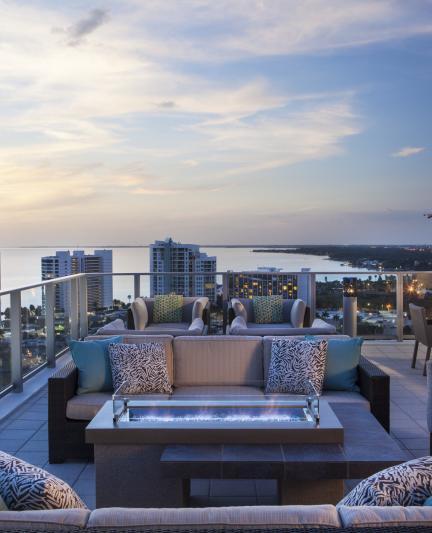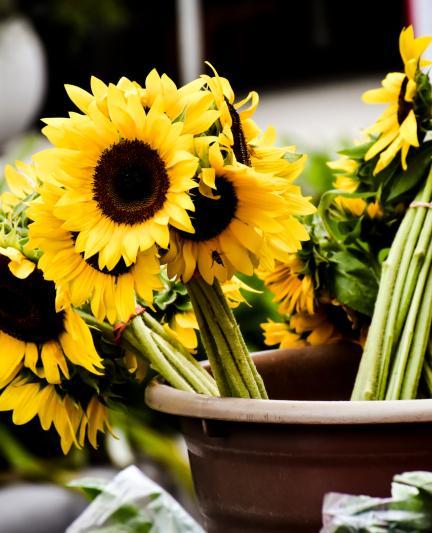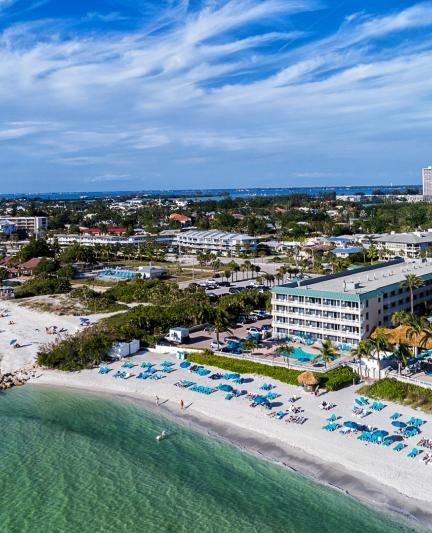 Itinerary: A Long Weekend in Sarasota
If you've got a long weekend to spend in and around downtown Sarasota, you'll have a couple of days chock full of things to do and see. Here's our guide to your weekend highlights.
Friday
Rooftop Bars in Downtown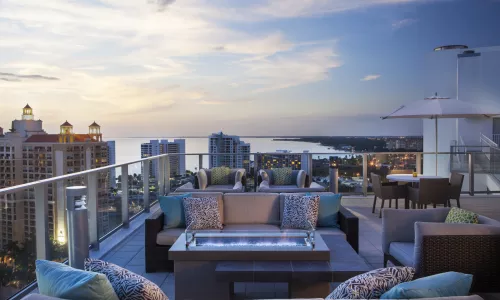 Once you get settled where you're staying, kick off your Sarasota weekend at one of downtown's famed rooftop bars. Westin Sarasota's The Roof Bar and Eats offers views from the 19th floor with a spectacular look at downtown as well as Sarasota Bay and the local marina. Just blocks away, Art Ovation's Perspective Rooftop Pool Bar is on the fifth floor, offering a unique "perspective" on Sarasota. Both of these rooftop bars feature live music or a DJ on some nights. There are also great sunset views!
Sage Restaurant in downtown also has swoon-worthy views from its rooftop bar. The fourth-floor bar has a fire pit and several areas for just hanging out.
Dinner in Downtown Sarasota
Hungry yet? Once you've enjoyed a drink or snack at a rooftop bar, walk a few blocks to one of downtown Sarasota's many delicious restaurants. Selva Grill features a menu with Peruvian and other Latin American influences. Bevardi's Salute! Restaurant serves Italian dishes with an extra special touch. Duval's Fresh Local Seafood serves just what the name implies, as well as other fish and seafood dishes.
Saturday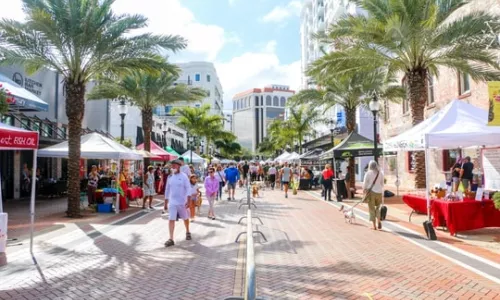 Sarasota Farmers Market
There are farmers markets, and then there's the Sarasota Farmers Market in downtown. This market is lovingly called the "granddaddy" of farmers markets for its longevity, as it got started in 1979. From 7 a.m. to 1 p.m. every Saturday, the market welcomes more than 80 vendors. You'll find just about everything, from Sea Salt FL featuring locally harvested sea salt—a great gift to Empanada Girl (a range of empanada flavors, yum) to Five-O Donut Company and lots more.
In addition to ready-made foods, there's Florida-fresh produce and honey, plants, artists and nonprofit groups. Take your time strolling through the market and enjoy sampling different types of food while you're there. Make friends with the many dogs you'll meet along the way!
Take a Tour With Discover Sarasota
Here's where you'll discover all that you wanted to know about Sarasota. Discover Sarasota is a popular trolley tour company with different themed tours, and the Classic Sarasota tour is a good place to start. Hop aboard the air-conditioned trolley to get a 90-minute overview of the city's history and culture. Some highlights you'll see during the tour include neighborhoods like Gillespie Park, Burns Court, Indian Beach and the Rosemary Design District. The tour also offers glimpses of popular attractions like The Ringling, Van Wezel Performing Arts Center and Selby Gardens.
Some of Discover Sarasota's other tours include the Architecture Tour, Circus Secrets, Haunted Sarasota and a Public Art Tour. You'll be tempted to sign up for all of them.
Stroll and Eat in St. Armands Circle
St. Armands Circle is a popular shopping and tourist destination not far from downtown Sarasota that has a European flair. Circus magnate John Ringling was behind the vision for St. Armands Circle, designing luxury residences and shopping alongside a central park roundabout. St. Armands' popularity continues today, making it a great place year-round for special events, shopping and people watching. Take your time to check out shops, selling everything from clothes to beach gear to spices, and you'll have no shortage of restaurants from which to choose once you're hungry. Cha Cha Coconuts, Columbia Restaurant and Tommy Bahama Restaurant are a few outstanding choices. Save room for dessert! St. Armands has a few ice cream and candy/chocolate shops as well.
Sunday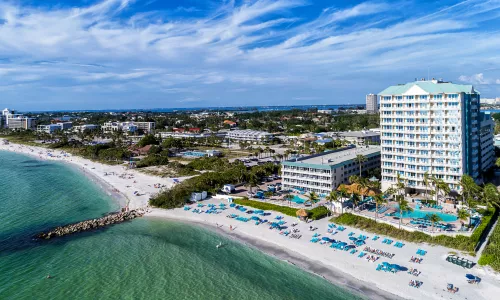 Bayfront Park and Marina
If you're looking for an early morning walk with a view, then look no further than Bayfront Park and Marina, situated right on Sarasota Bay. The park has a playground area, restrooms, public art and a marina. If you really want to get your heart pumping, walk from Bayfront Park to The Ringling Bridge, where your uphill walk is rewarded with an Instagram-worthy vista of Sarasota Bay and parts of downtown.
Lido Beach
Lido Beach is a premier beach destination just a few steps down the road from St. Armands Circle. You can head over to watch the sunset on Saturday, but you can also return the next morning to squeeze in some beach time. You'll find a white-sand beach area and the sparkling blue waters of the Gulf. You may also make a few cool shell finds.
Shopping in Downtown Sarasota
Want to pick up a few souvenirs before you head home? Make your way back to downtown Sarasota to find a few treasures. You'll find antiques, gifts, a metaphysical store called Pixie Dust, clothing, toys and even a stationery store. Downtown Sarasota's stores are mostly run by local business owners, so your dollars will go far in keeping things local.