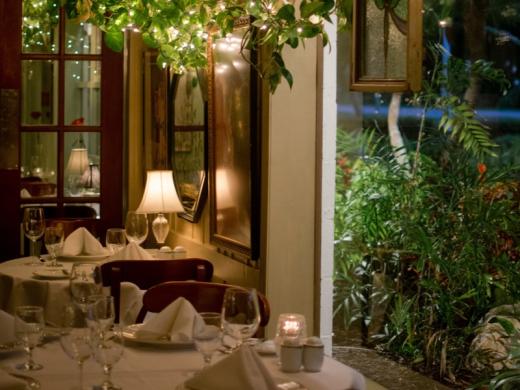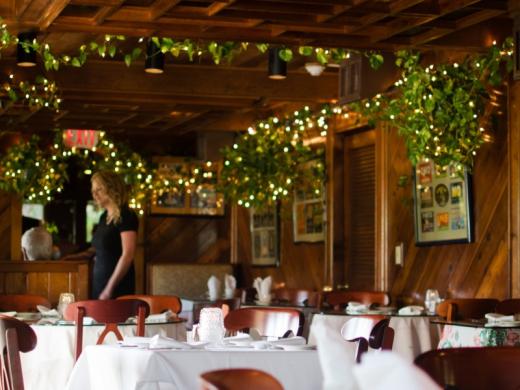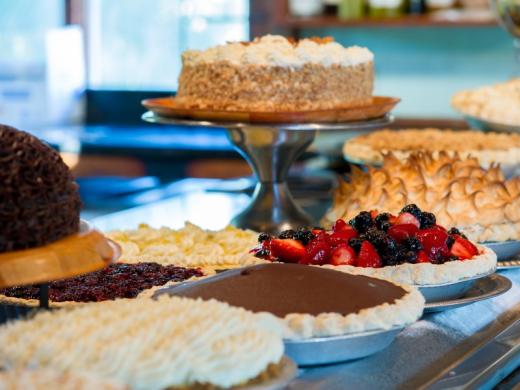 Euphemia Haye Restaurant & The Haye Loft
5540 Gulf of Mexico Dr., Longboat Key, FL 34228-1904
(941) 383-3633
[email protected]
Longboat Key local, Les Buntin, established Euphemia Haye in 1975 with the goal of combining a warm, friendly ambiance with outstanding service and an imaginative menu that used only the finest foods available. We continue that tradition to this day.
Downstairs, you will enjoy our eclectic a la carte menu in one of our fine dining rooms overlooking a tropical garden studded with twinkle lights. While we are frequently voted as one of the area's most romantic restaurants, the quaint cottage ambiance is just as suitable for friends and coworkers as for the newly married couple or those celebrating their 50th wedding anniversary. In fact, our small private dining room, which seats up to 12, is often used for small business celebrations and annual meeting dinners.
Upstairs is The Haye Loft which features a more casual dining atmosphere with a fabulous upscale lounge and our award-winning dessert room. The lounge, with friendly bartenders mixing new and classic drinks with top-shelf liquors, is one of the best bars on Longboat Key. And the dessert room serving over a dozen desserts all made in house and an array of exotic tea & coffee drinks was once describe by the New York Times as "the stuff dreams are made of…"
Some favorites on the menu include: Euphemia Haye's Classic Caesar Salad, Crispy Roasted Duckling, Prime Peppered Steak, Key West Snapper, Veal Sweetbreads. And, of course, our desserts! Everyone has a favorite, but might we suggest the Peanut Butter Mousse Pie with Myers's Rum & Dark Chocolate Ganache icing or the Apple Walnut Crumble which contains a dozen or so apples in each pie!
Amenities
Meeting Venues & Services Amenities
Group Dining:
-Fine dining, romantic restaurant on Longboat Key
-Recognized as a "Best of the Best"
-Private room: seats up to 12 guests
-Private Haye Loft Lounge seats up to 30 guests
Restaurants Amenities
Bar/Lounge
Corking Available
Gluten Free Options
Live Entertainment
Private Dining